Do you fancy yourself a morning scroll through the accounts of Instagram artists with a side of coffee? Well, you've made your way to the right side of the internet.
At Plann, we're all about empowering beautiful brands with the tools they need to successfully promote themselves on Instagram. Artists included!
We've uncovered fifteen different Instagram art accounts who happen to be Plann'rs. Keep on reading for a sampling of the best Instagram artists out there.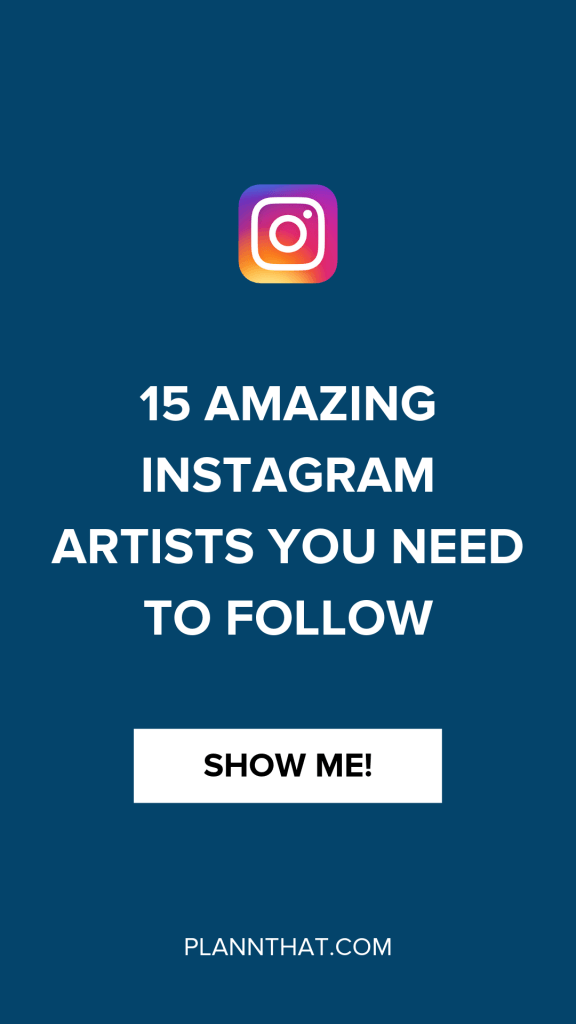 15 Amazing Instagram Artists You Need to Follow
Georgie has one of the most playful, fun and pastel-perfect Instagram accounts that we've had the pleasure of viewing in a loooong time.
With stop motion skills a plenty and creative photography skills to boot, Georgie has the skills and the personality to really draw you into her art account.
Pssst -> Take a peek at Georgie's profile picture while you're over there! I'm no juggling expert myself so I am truly taken aback by that display of pure flower-juggling prowess.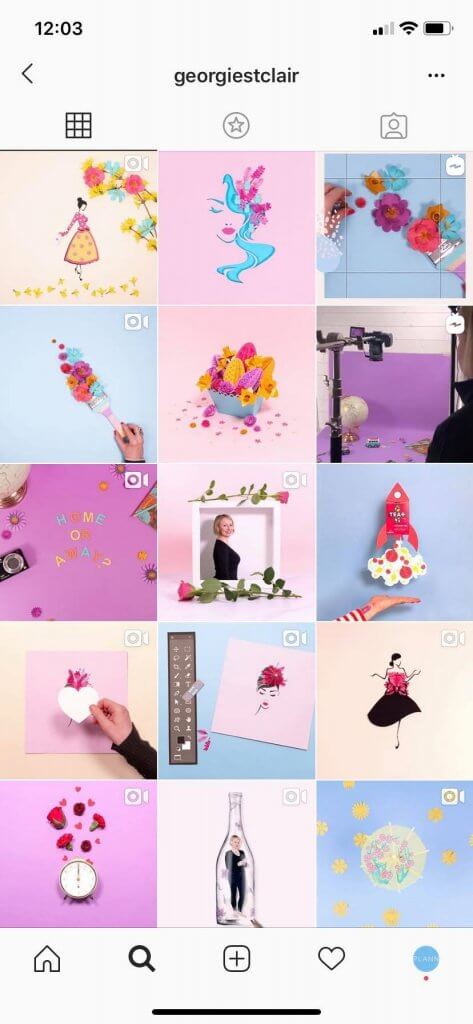 Need a trip down mindfulness lane? Little Bird Designs is the account to follow!
Needle point canvases are tricky, dainty but oh-so worth it when you can master the art. If you are seeking some Instagram art inspiration, give this account some love.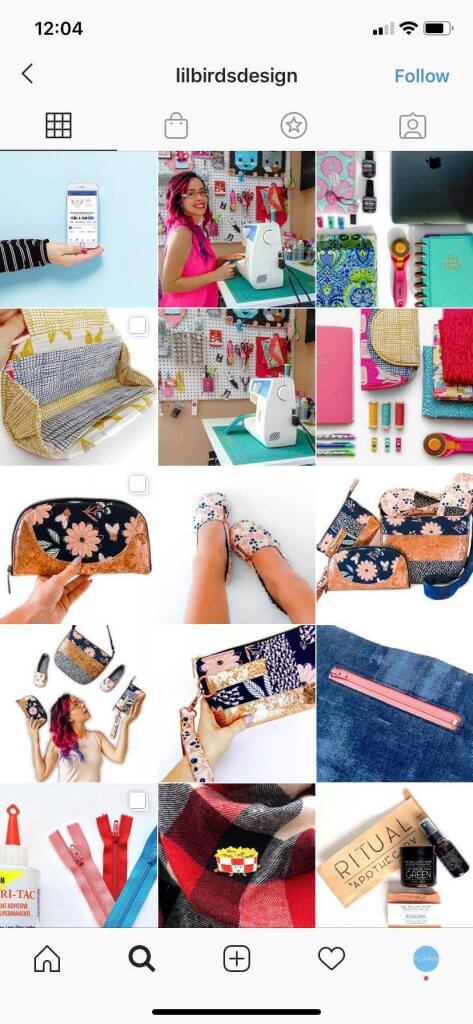 Ellie is a textile artist and writer with a passion for sustainable, mindful living practices.
So, if you want to walk away from Instagram feeling more creative and inspired to live a better life, this is the perfect art account to follow!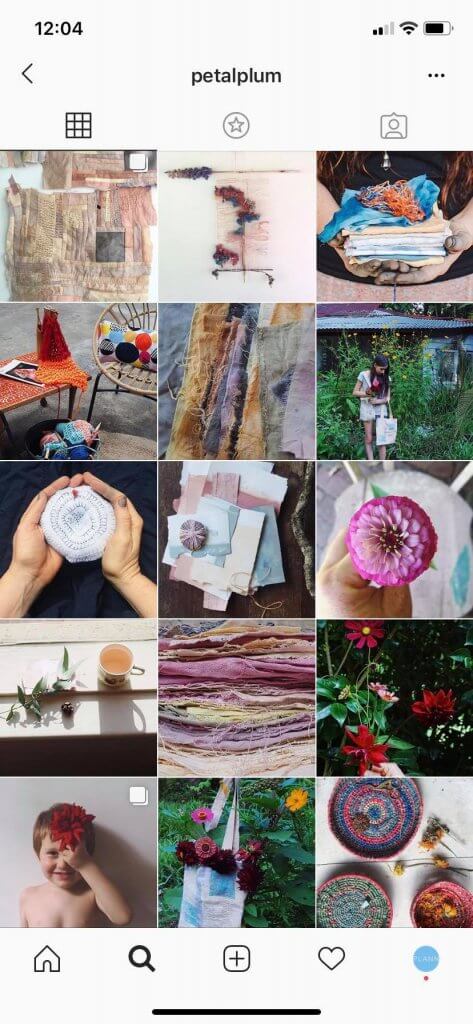 Love a sprinkle of bold patterns and a dash of whimsy? Marissa, an incredible Instagram artist should be on your cards for a quick scroll today.
Everytime I look at this Instagram artist profile I get this overwhelming urge to completely cover my walls, lamp shade and pillows with bright patterns. What about you?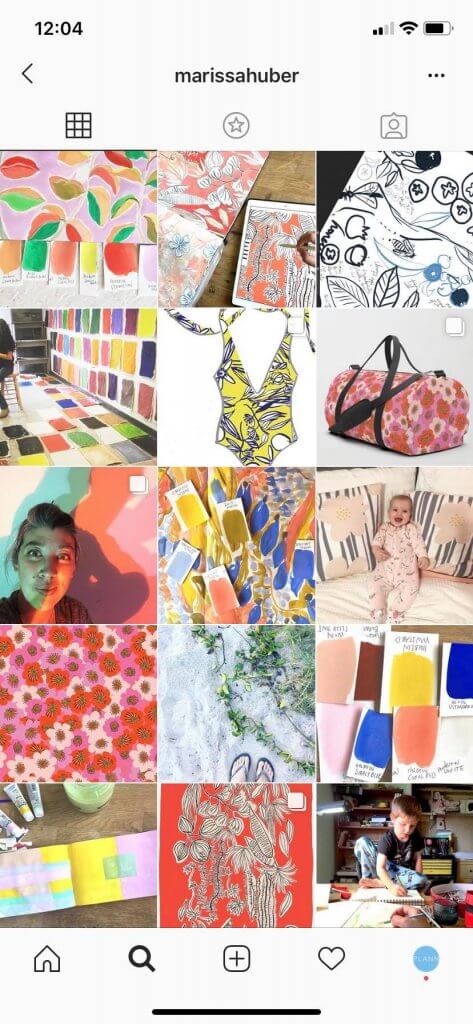 Are you the low-key queen or king of gift-giving? Well then, it's time to up your reputation with a handmade card from Tympan Ink.
Seriously – take a peek at the Golden Ticket scratch-off card! If you know someone named Charlie this is your time to shine.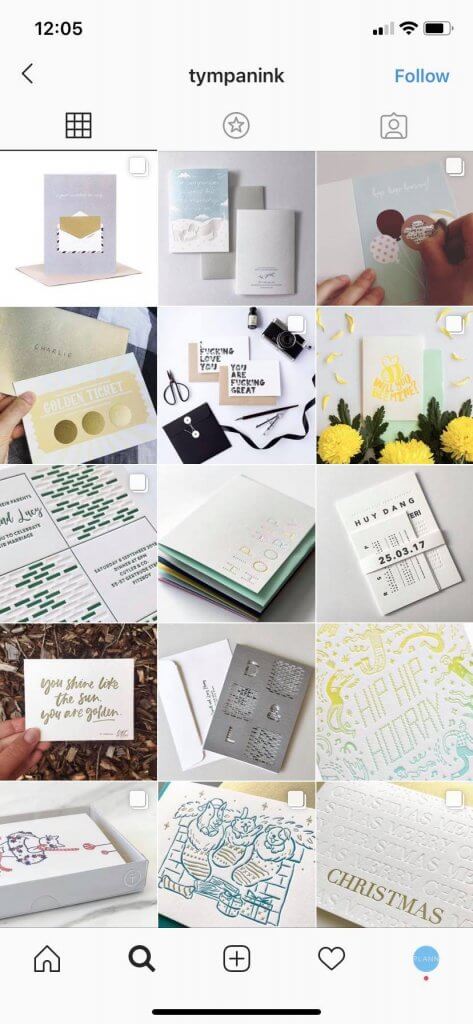 Do you love abstract art? Do you want to feel inspired to take chances, live freely and embrace fun? Well then, the Callie Gray Art Instagram account is the place for you.
With colors and patterns out the wazoo, this is one seriously engaging and enlightening art account to follow.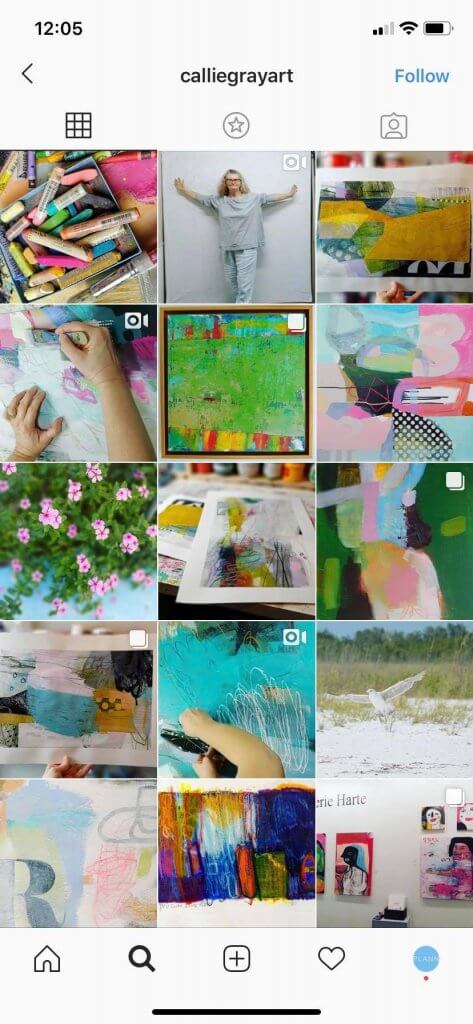 Do you love bold colours and tropical vibes? Well, Jeanetta Gonzales is bringing the goods with her seriously impressive art Instagram profile.
From phone cases to calendars, Jeanetta's artistry knows no bounds!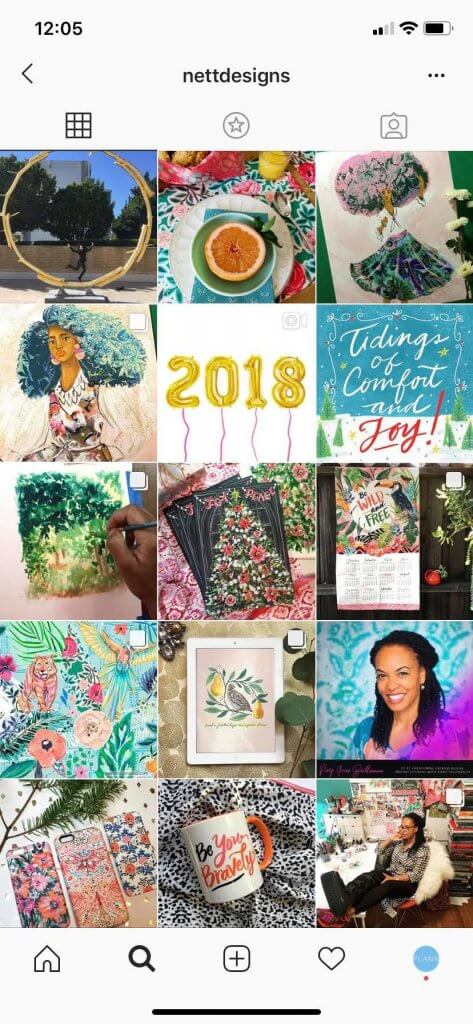 At Plann, we're pretty obsessed with all things relating to the beach, Summer and seriously amazing ocean swells.
So when we realised that one of our favorite accounts for ocean/beach paintings was run by a lovely Australian lady named Sandy (yep, no joke!) we were absolutely beside ourselves.
I didn't know it was possible to love any Instagram account this much!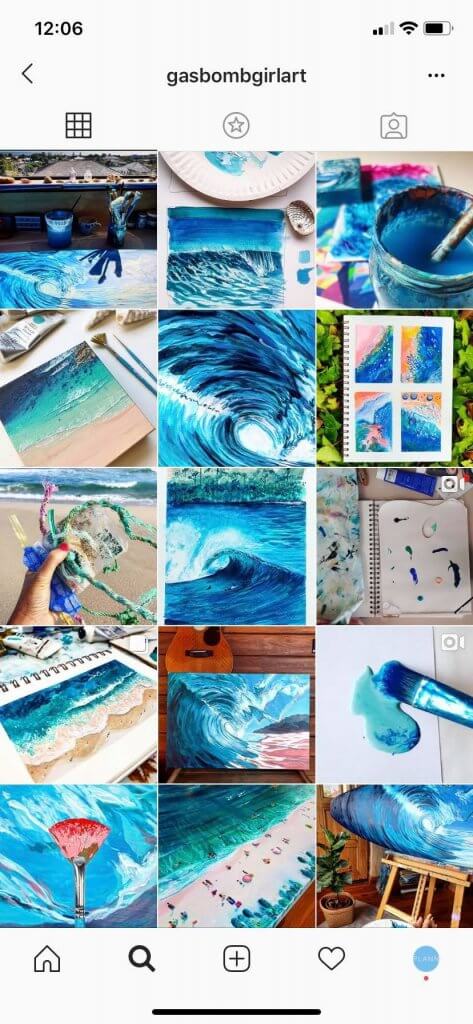 Have you ever come across such beautiful tapestries?!
We're blown away by Alicia's talent and the sheer beauty of her Instagram grid. Every image flows with the others and creates a calming palette that we can't get enough of.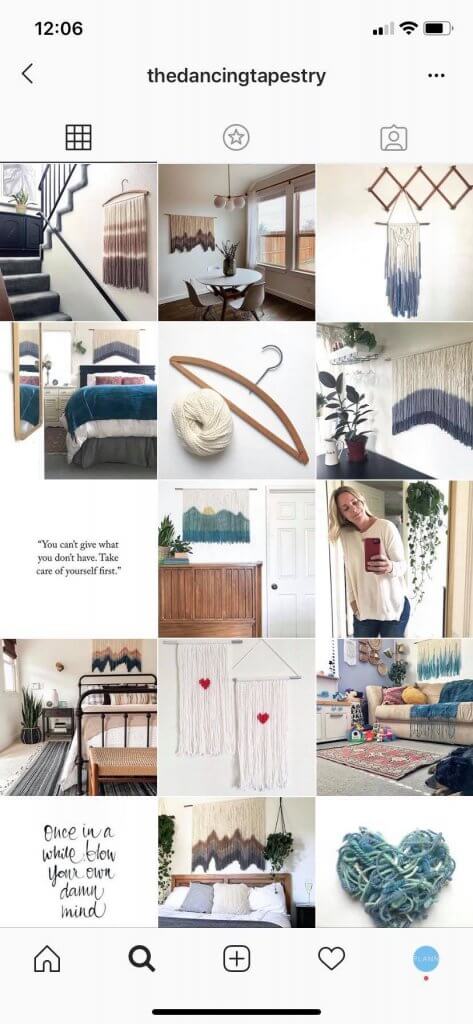 Have you ever tried Mandala art? I distinctly remember having one as a child and it was one of my most favorite types of art to create and enjoy.
Mandala art is intricate, flowing and fun. Take a peek at this artist Instagram account for yourself!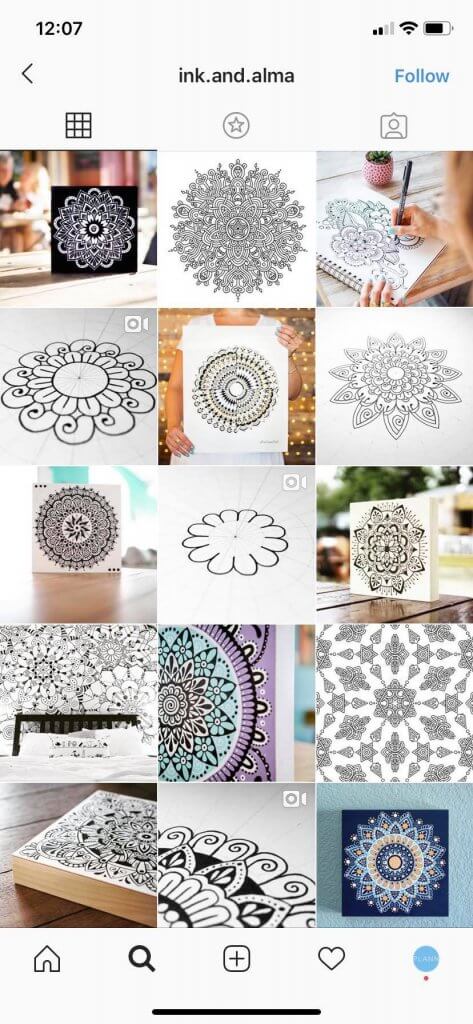 If you are a fan of the TV show Great British Bake Off or Cake Boss, then you absolutely know the sheer talent and artistic flair that is required for making incredible cakes.
We couldn't help but mention the amazing Cake Creations By Kate in today's run down of artist Instagram accounts!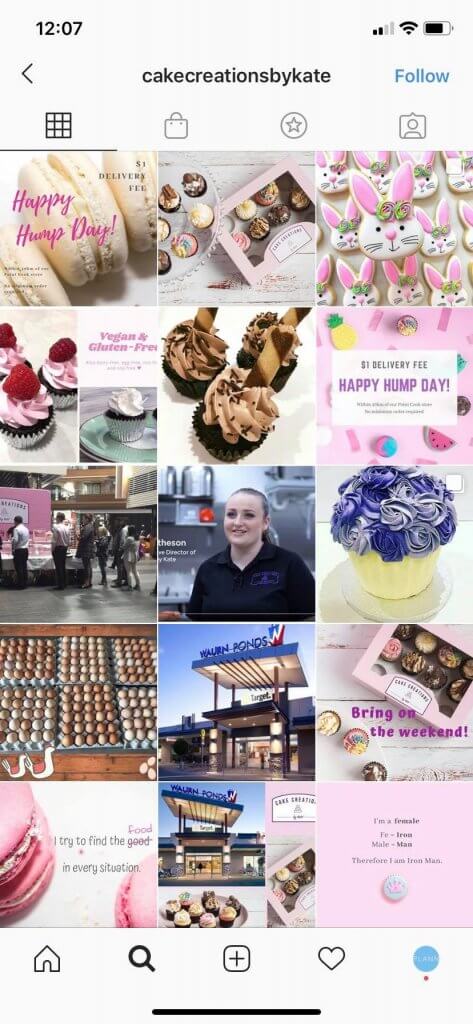 Do you want to live vicariously through the Instagram account of an artist in New York? I'm sure you do!
From fashion sketches to eye-opening exhibitions, Gillian's account will take you on a journey that you'll never forget.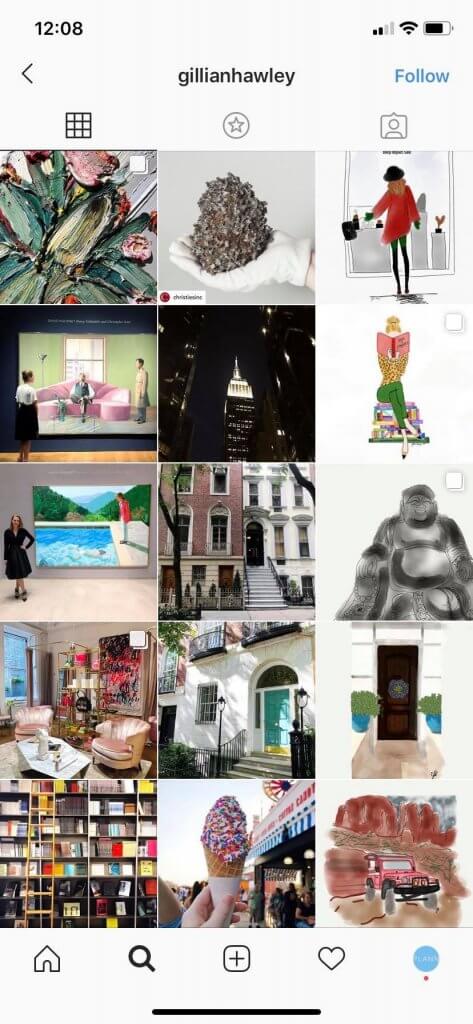 Fun, friendly and oh-so bright illustrations… that is what you'll find over on Alyssa's art account.
I'm falling hard for the Fall greeting card with its tiny weeny pumpkin pie and spiced lattes, it is just too cute to resist!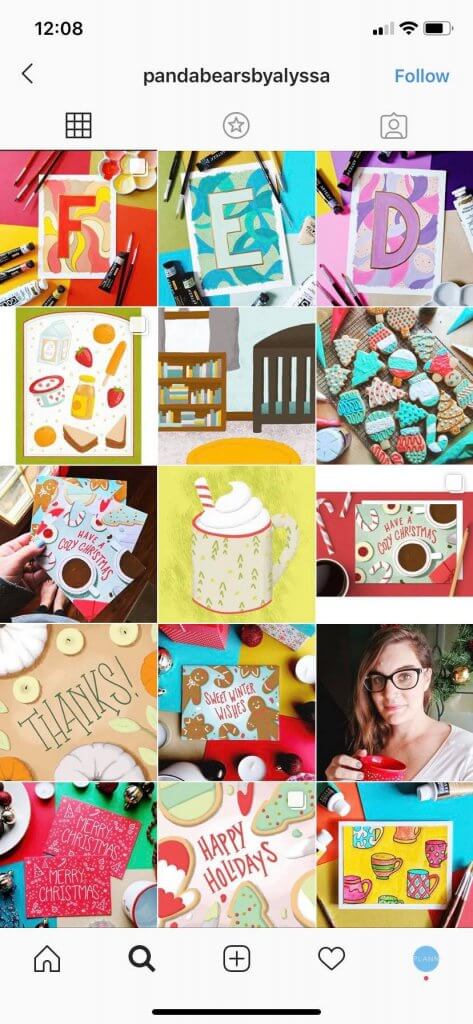 Now, we couldn't give you a run down of artists on Instagram without mentioning a tattoo artist!
Seriously, I don't know how they do it. I can barely draw with a pencil and paper and tattoo artists are over there like 'Watch me draw something with needles on a stranger's body, that is pretty much permanent'.
That kind of pressure is something I could never ever take on board. Could you?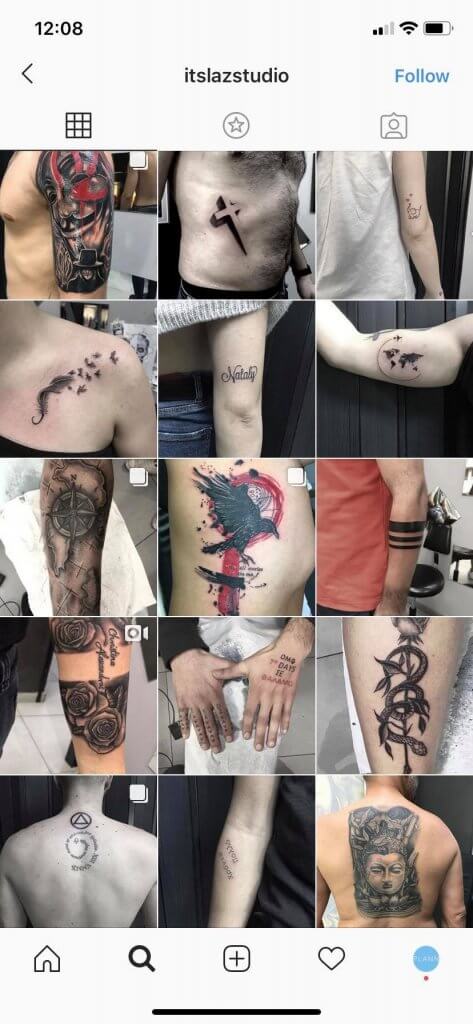 If you're ever in need of the help of an artistic brand strategist, Nicte is your go-to gal.
With a deep love and understanding of color and their emotional value, this Instagrammer had to be on our list of Instagram artists we love!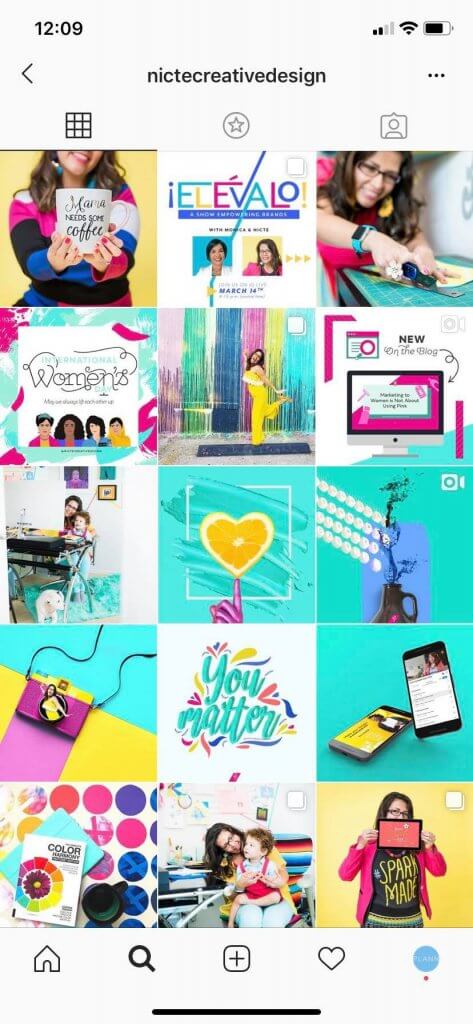 Did you find some new and inspiring Instagram art accounts to follow? I sure hope you did!
Come back soon for more inspiration on the Plann blog.
Oh, and if you're keen to get your hands on the Instagram scheduling app that these artists use, register for a free trial of Plann Desktop today!