If anyone knows how to absolutely kill it on Instagram, it's social media managers. These digital-savvy powerhouses know all the tricks of the trade, can rattle off all the latest Instagram updates like they're recounting an episode of Married At First Sight and have a knack for putting together gorgeous feeds.
But as any social media manager will tell you, even they can struggle when it comes to managing their own feeds! Like the rest of us, they sometimes have to experiment with different Instagram aesthetics and vibes until they find the one that really works for them.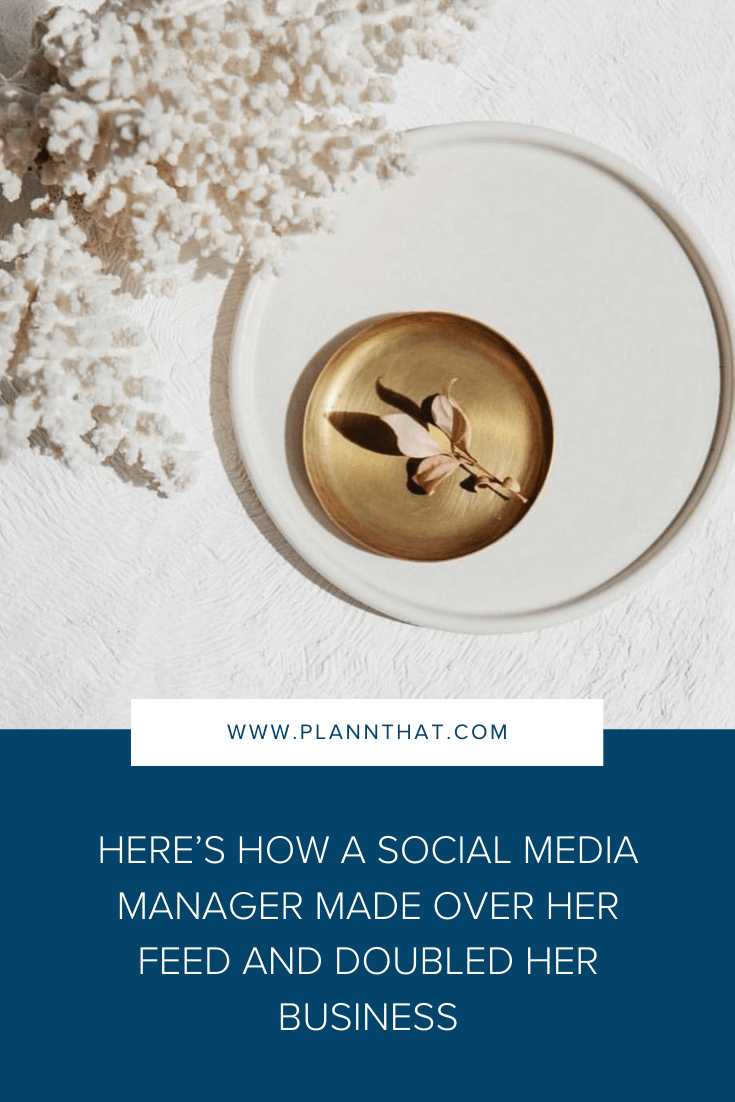 UK-based social media manager India Yasmeen is one of these content chameleons. Starting out as a fashion stylist, she originally started her account to showcase the chic outfits she was putting together for clients — back when Instagram was still fairly new. In recent years, India has pivoted into a career as a social media manager for female-led businesses. 
India has since revamped her feed several times, which she blames on her 'indecisiveness' and 'OCD tendencies' (relatable!) In her most recent makeover, she's gone from a feminine, pink feed to a more mature and classic aesthetic that positions her a premium content creator.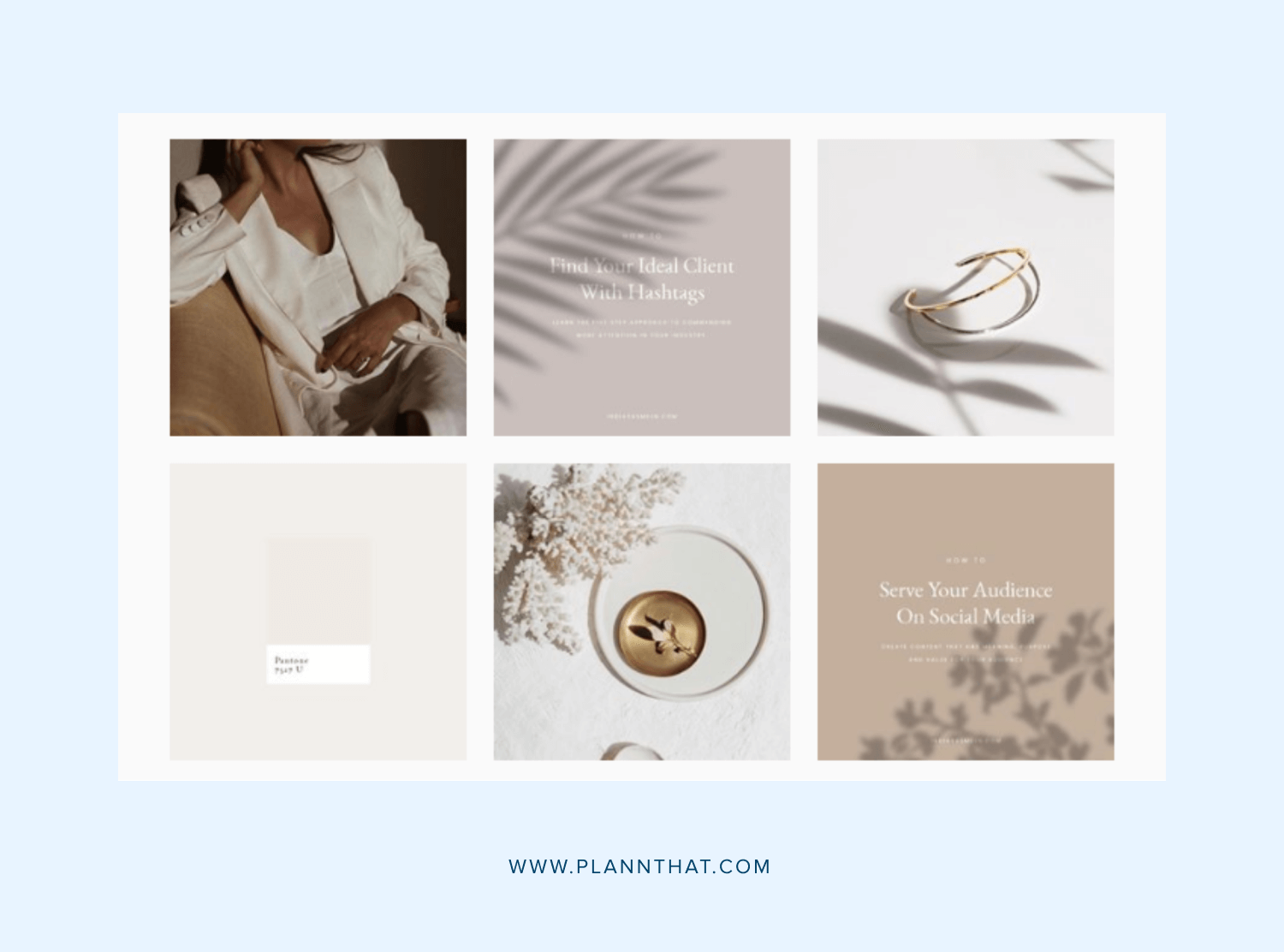 As she puts it: "I feel like I've finally found my style." Here, we chat to India about her makeover strategy, how it's helped her double her business and why she's finally onto a winner.
The Account Purpose
"I'm a social media manager currently using Instagram to give my audience tips on how to utilise social for their business, along with sharing any current client work or testimonials.
The Goal
"I decided to make-over my Instagram account because I just didn't feel aligned with the style that I was originally putting out there. Whilst I do love millennial pink, it didn't truly represent me or how I wanted to portray my business. It felt quite young and bubblegum, as opposed to the luxury, professional feel that I wanted people to experience when they landed on my page."
The Revamp Strategy
"I always archive any content I don't want showing on my profile, just because I think it's nice to be able to look back at it and remember where I started. I would then use Pinterest to grab inspiration of images and colour palettes that I liked, and I'd design a mood board. I'd then start to pre-plan my feed with an app."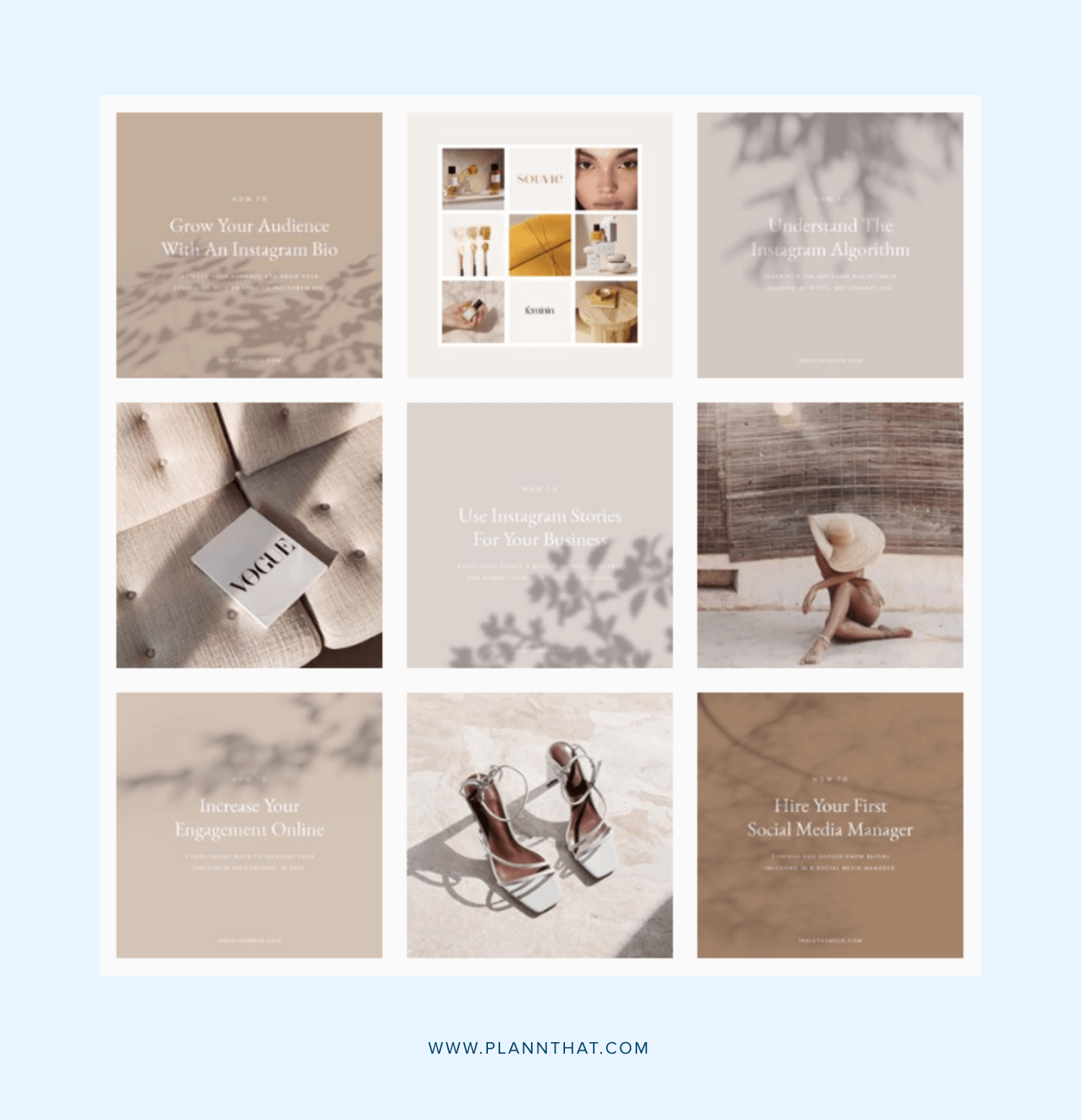 The Reveal
"I didn't announce it to my followers that I was going to do it, but I did mention it on my first 'new' grid post that I'd done a brand refresh. Everybody loved it!"
The Results
"I've had more business! Clients are always telling me how much they love my feed and that it matches the style they want to go for. I also get my posts reposted on people's Instagram stories a lot more which is a big bonus!"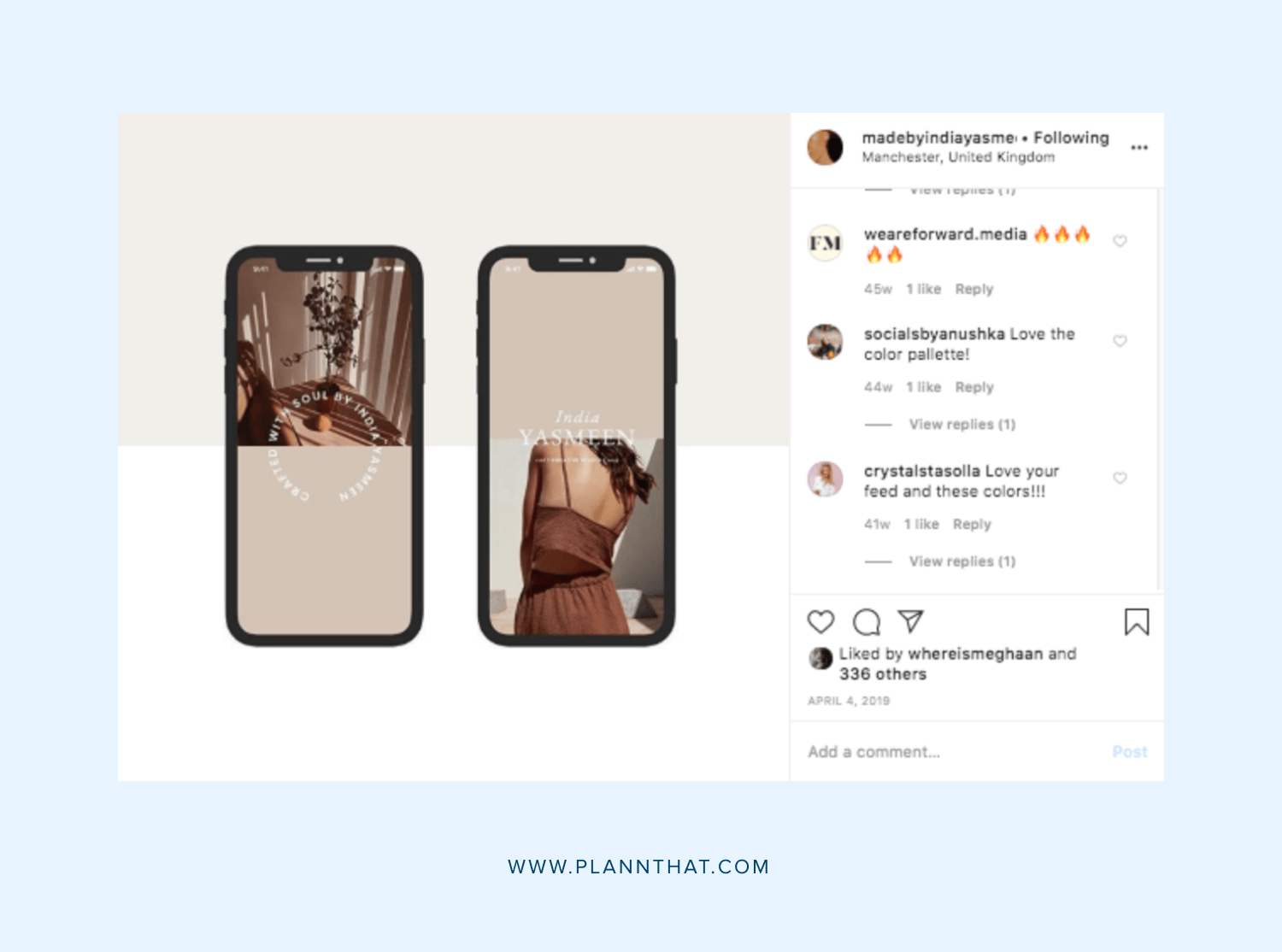 India's Top Tips For Making Over Your Feed
"Plan it in advance! Find your style, create a mood board so that you can constantly refer to it, and try to create a month's worth of content ahead of time. Pre-planning your feed is the perfect way to not only stay organised, but to make sure that it looks exactly how you want it before you press 'post'."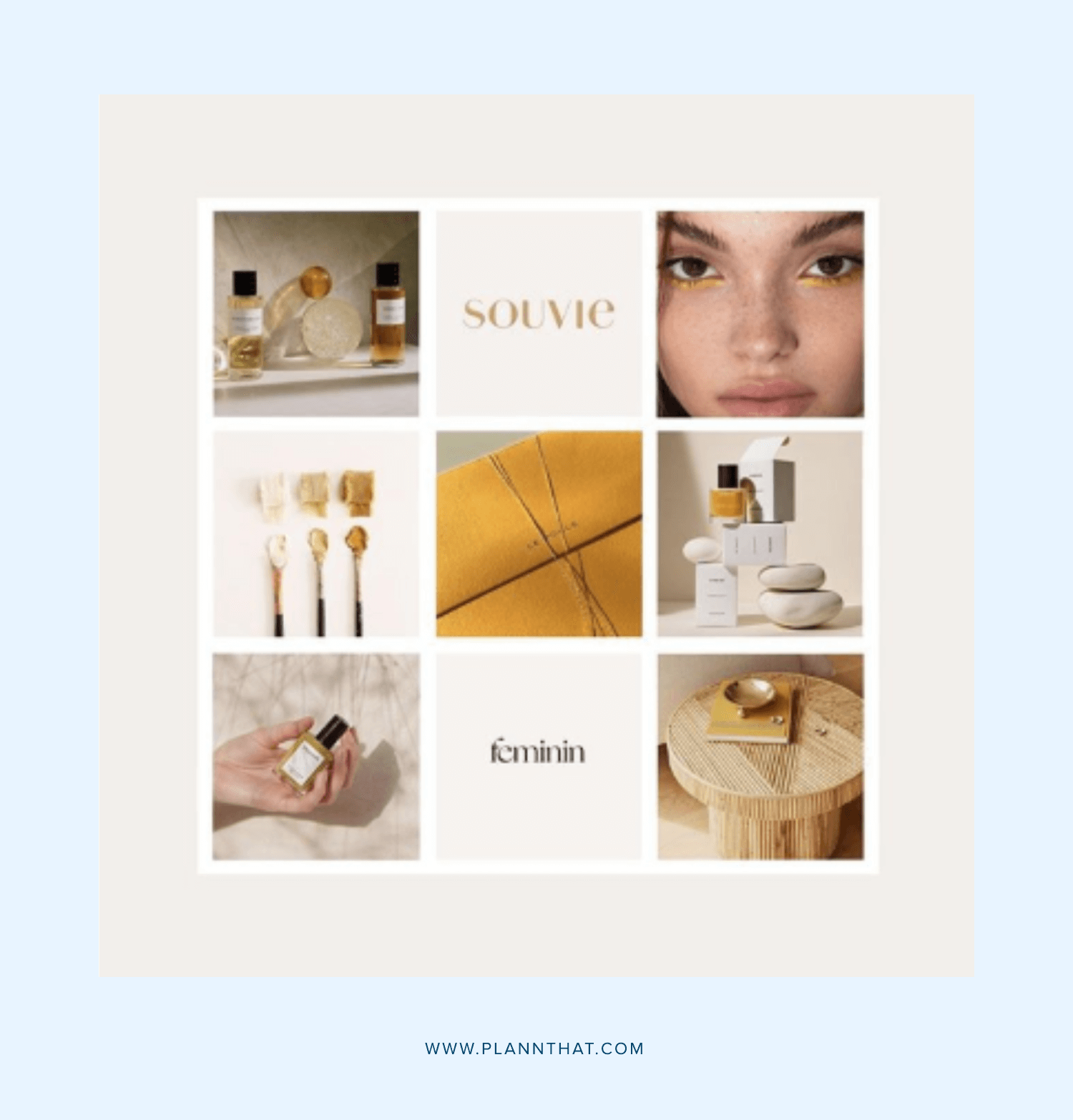 Want to take a leaf out of India's book and makeover your own Instagram, but don't know where to start? Grab our free 10-day Instagram makeover guide. It breaks down revamping your feed into simple, daily steps, you'll so you can get excited about Instagram again and skyrocket your growth. Grab it for free here!