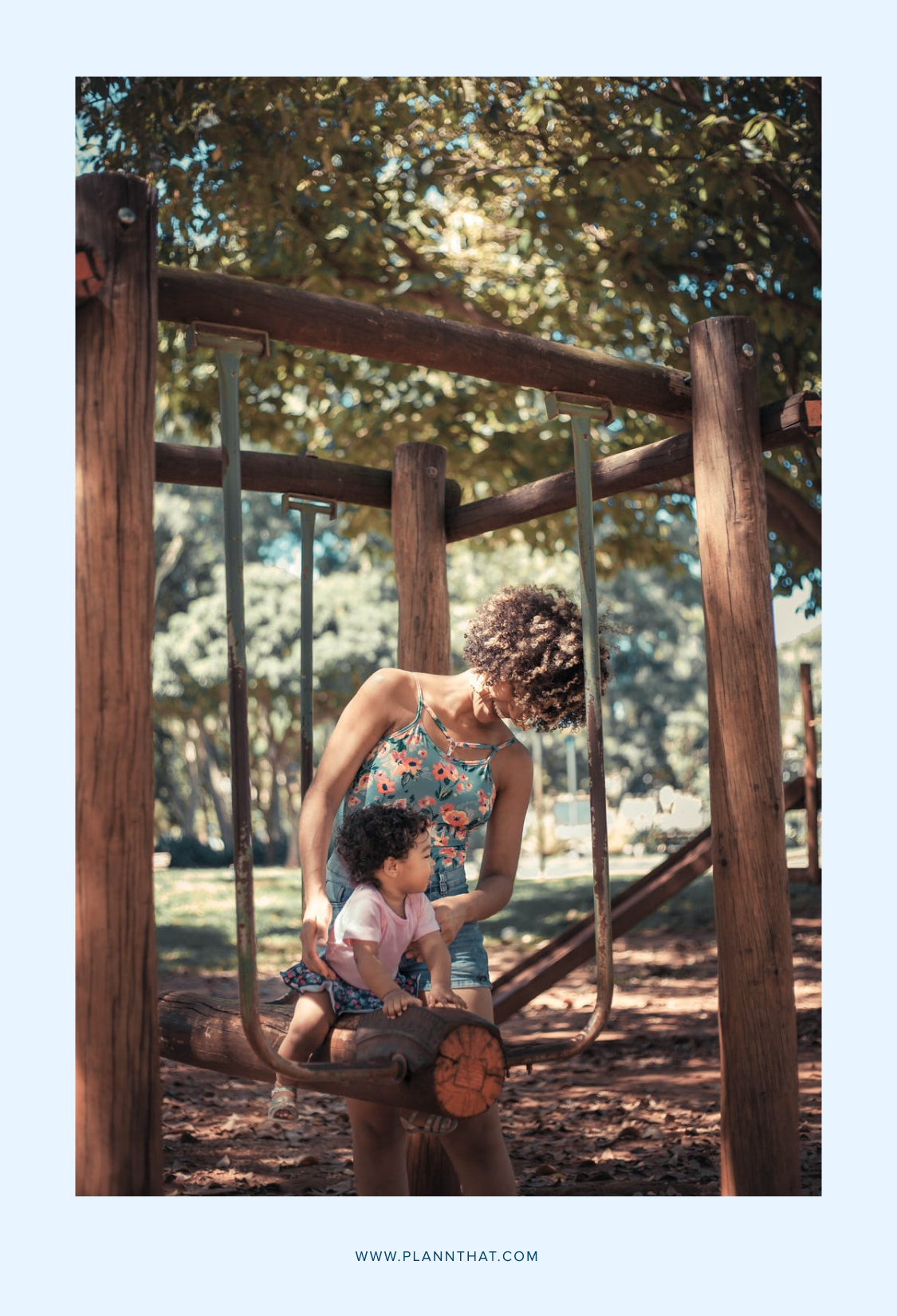 Finding and using stock photos of people can be a challenge, but the effort is worth it: photos with faces in them really grab attention and can stand out well in your followers' feeds.
When it comes to filling out your brand's beautiful Instagram feed with additional content, choosing stock photos with people in them can add an authentic feeling to any brand, helping followers better connect with who you are and what you offer.
These four easy tips from our pals at Pexels will help you find the best stock photos of people to make any brand stand out more on Instagram.
Tip #1: Think about your target audience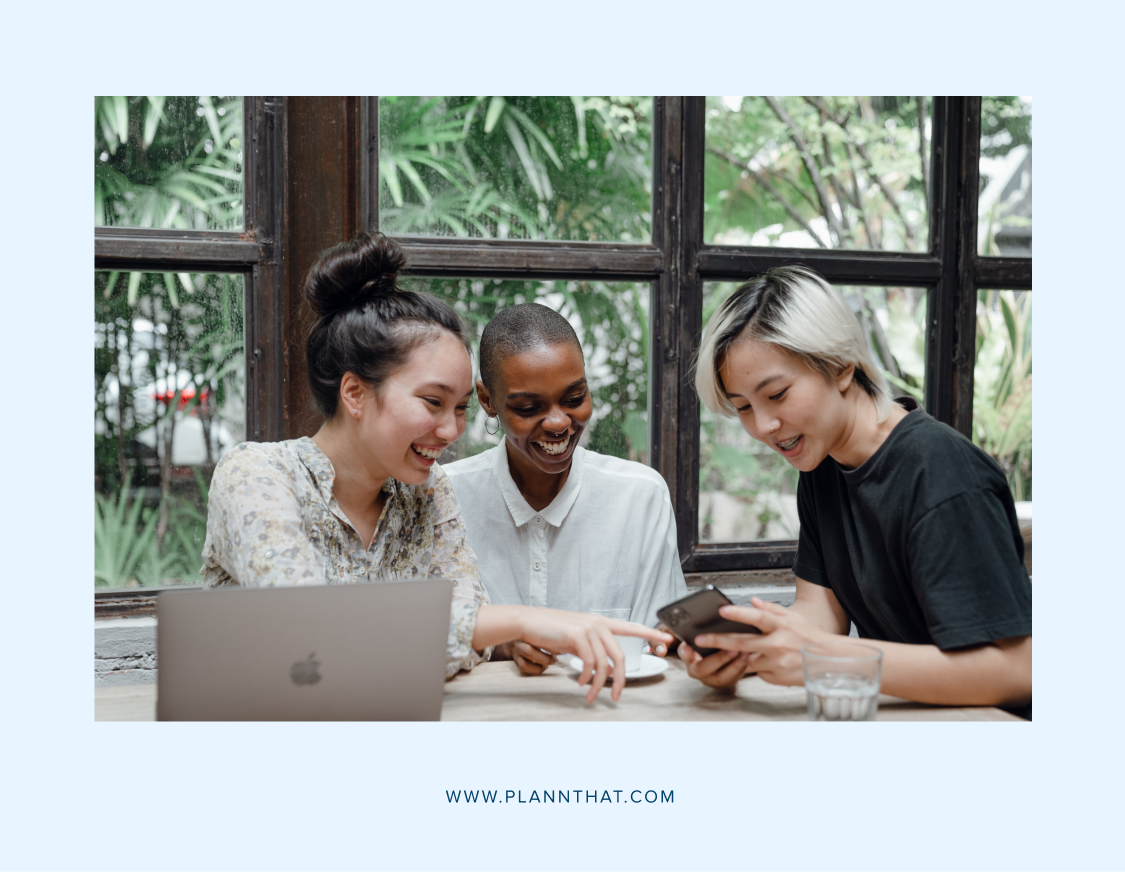 Credit: Emma Bauso
The number one, most important piece of advice when it comes to selecting stock photos with people in them for your brand is to first consider your target audience.
Who are you trying to reach on Instagram? Is it new moms? Is it senior citizens? Teens? Singles in their 30s? Dog owners? Get really specific about who your ideal follower is. How old they are, where they live, even how you'd imagine them to look. You might find you have several different types of people you're trying to reach, or maybe you feel that your brand is only seeking to connect with one very narrow demographic.
You could even try making a mood board that depicts your target demographic, or simply writing down an outline of who these people are. Maybe you've even done this for your brand already and you're way ahead of us!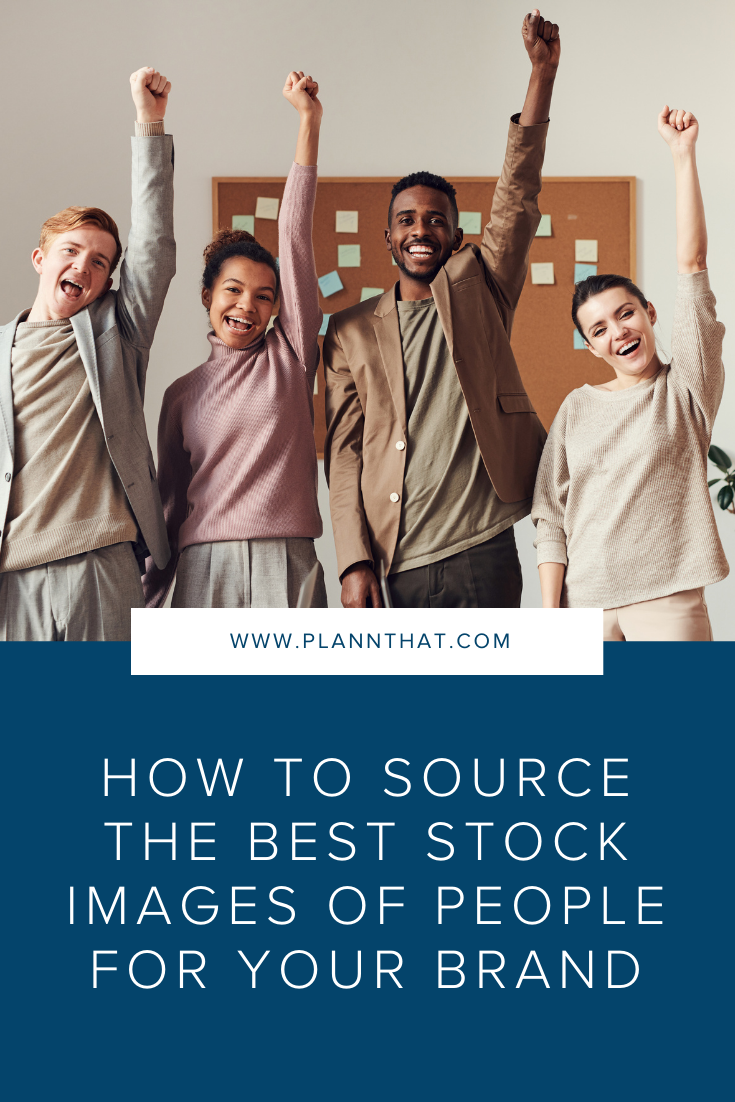 In any case, once you know exactly who it is you're trying to reach on Instagram, you're one step closer to finding the perfect stock photos of people. As you start to source stock images, think not only about that target customer in your head, but also about what that person wants to see.  
You won't be necessarily looking for images with your ideal customer in them, but images that will resonate with your ideal customer. An easy way to think of it is: let's say you're doing social media for a dating website. Your target demo is going to be singles. But you'll probably want to go with images that show happy couples, groups of people hanging out together, maybe even weddings and family photos.
These photos will instantly bring a positive feeling to your Instagram feed that'll help viewers feel more positive about your brand, too.
Tip #2: Reach a wider audience with diverse imagery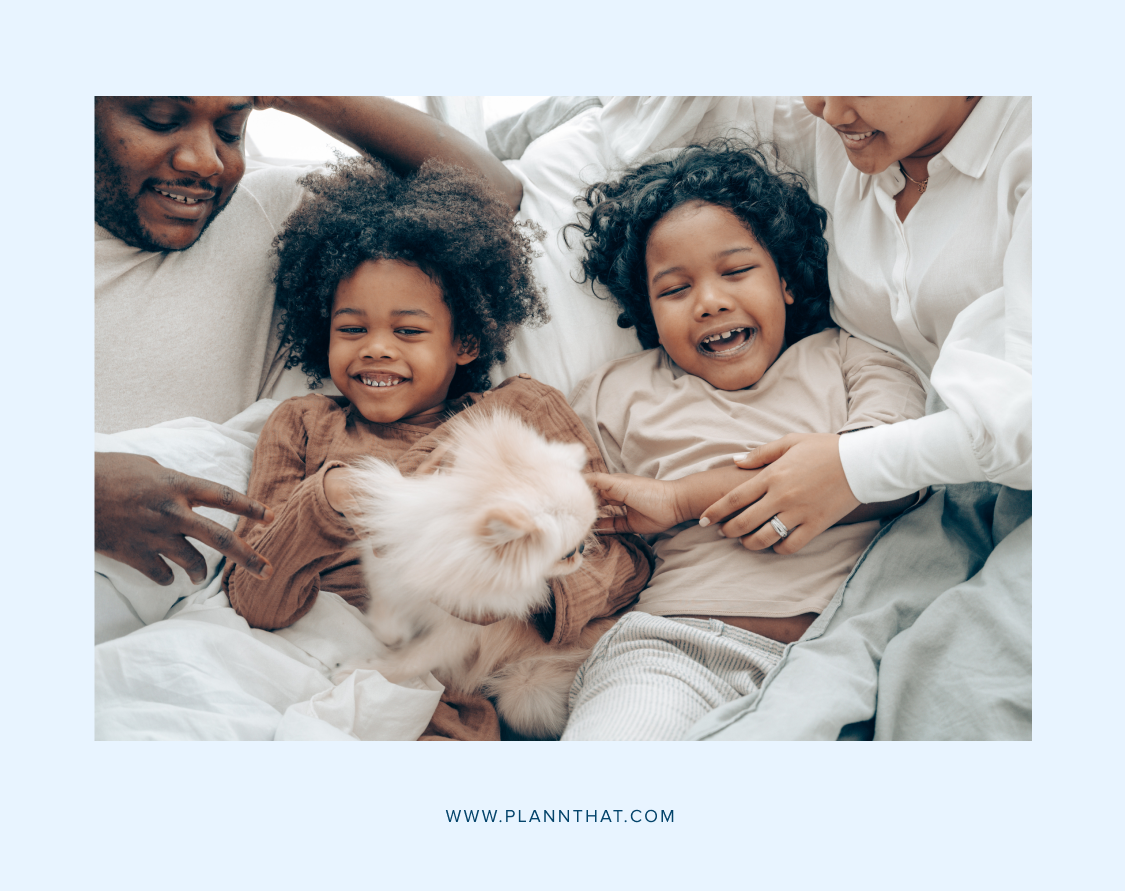 Credit: Ketut Subiyanto
Now that you've narrowly defined your audience, it's time to expand it. Just kidding—sort of!
Let's go back to the new mom example, and we'll say your brand sells diaper bags. Of course, when a new mother reaches your page, you want her to know right away that you're offering a product tailored to her. If she sees images of moms and babies, then mission accomplished.
But what about the dads out there who also need diaper bags? If one of them comes across your feed and sees not only mums and babies, but also dads and babies, you start to cultivate more of a gender-neutral feeling for your brand that might help you reach a new subset of male customers.
Selecting stock images that also depict LGBT parents and parents of color on your brand page can additionally help build a more welcoming and inclusive feel that will ensure your product appeals to a wider range of people. So you've still got that quite specific audience (diaper bag enthusiasts, a.k.a. parents with babies), but it's welcoming of a range of people.
You might be surprised at how powerful images can be in helping Instagram viewers feel that your brand welcomes a diverse range of customers. And not only does that help you reach more people who might be interested in your brand, it also keeps your feed looking unique.  
Tip #3: Source photos from a reputable stock library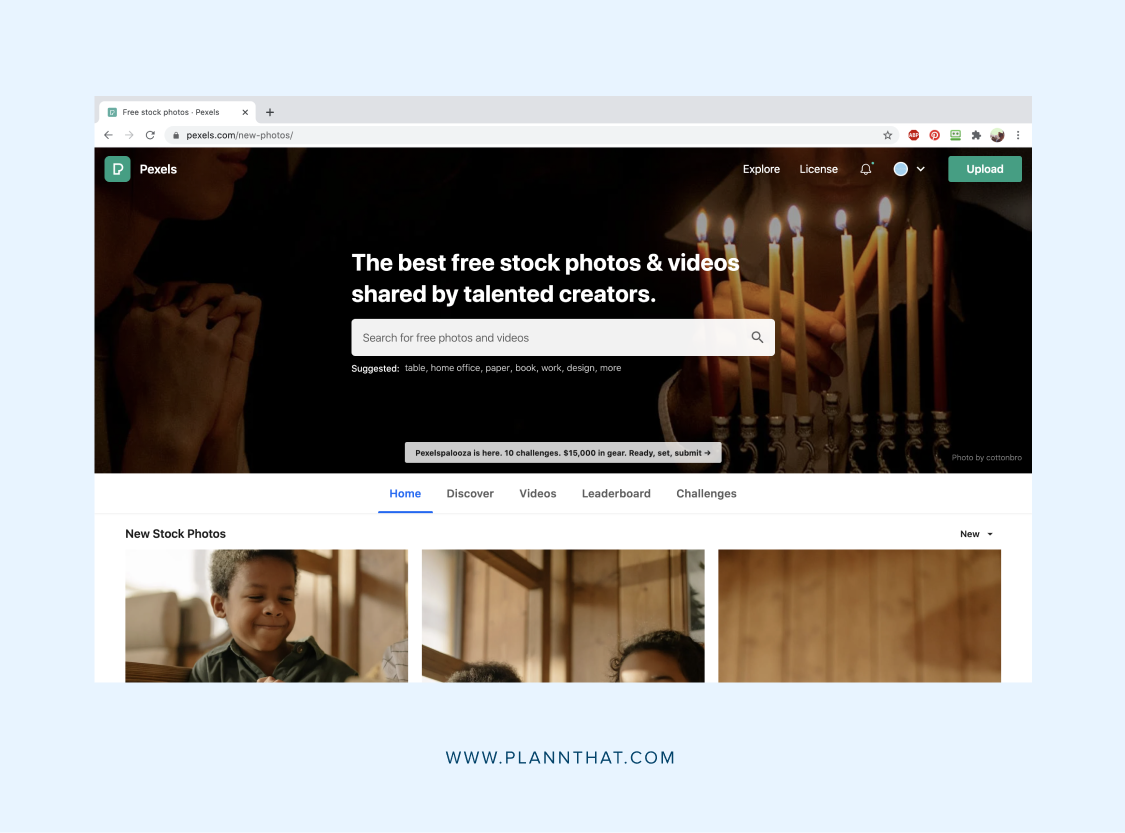 This tip is short, but no less important! It's always a good idea to be thoughtful about where you get your stock photos from, but especially when people are depicted, you'll want to make sure the images you use are okay for commercial use. Photos with CC0 licenses are a good option.  
This typically means that the models in the images have signed releases, and so you can feel confident posting that content on your feed, in stories, using them as ads, etc.  
There are lots of great stock libraries out there for both free and paid content. Naturally, we're partial to Pexels—and the good news is, you can search our collection without even leaving Plann, so sourcing free photos and videos is a breeze.
Tip #4: Get creative with people photos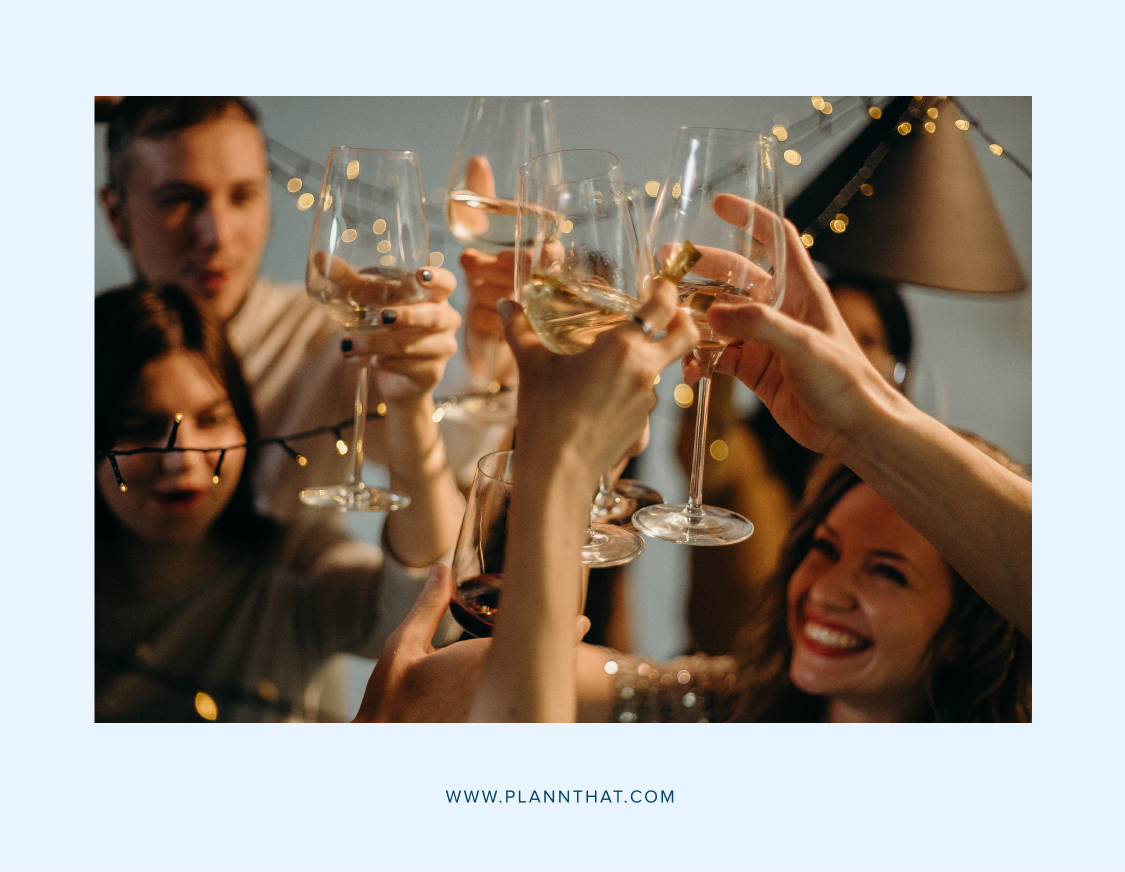 Credit: cottonbro
The stock images you choose won't actually depict the unique product or service your brand offers, but that doesn't mean they can't help define your unique brand identity and engage your audience. You don't have to stick to only sharing product shots or paying for expensive custom photo shoots to find great images of people for your Instagram — you just have to know what to look for.
Now that you're ready to go with the tips we've discussed above, the next step is sourcing images that show people doing activities related to your brand. This can be a challenge, depending on what your brand sells! But there's always a way to find photos that fit.
For example, if you're a wedding planner, you could select images of happy couples, or a group of people enjoying drinks together—these themes relate perfectly to a wedding planning brand, even though they aren't pictures of actual weddings.
If you're an interior designer, you might look for photos depicting happy people at home in beautiful interiors that fit the style you work in. You can use these throughout your Instagram as inspiration photos, signaling to potential clients what type of work you're interested in and giving a varied feel to your feed.  
When it comes to seasonal stock images, going with photos that show people often tends to give a warmer and more genuine look to your holiday content. Try searching the following broad keywords to find a wide range of images that might be suitable for a holiday post any time of year:   
–   Family
–   Friends
Pay attention to the surroundings in the images you find, and you'll uncover some great, non-cheesy holiday content.
Right now we know that winter holidays are top of mind for most, so you might search for photos depicting friends and families outside in the snow or relaxing indoors with some cozy mugs of tea. While this type of imagery doesn't necessarily shout "Christmas!", it definitely has a warm and fuzzy feeling that's perfect for a more subtle holiday-themed Instagram post or story.
Ready to start giving your brand a friendly human face? Start scheduling your Pexel images inside Plann today
This article was written by our friends at Pexels, the free photo and video community. Read more about photography at their blog, Pexels Stories.