Making money on Instagram. It's the dream!
You just post a pretty picture, watch the likes and comments roll in and wait for that sweet, sweet moolah to hit your bank account.
Heaven! It's a shame it's a privilege only by aspirational influencers with hundreds of thousands and followers and a verified tick….right!?
Well, not exactly! In our global digital marketplace, you actually no longer need to be an 'influencer' in the traditional sense to make money online.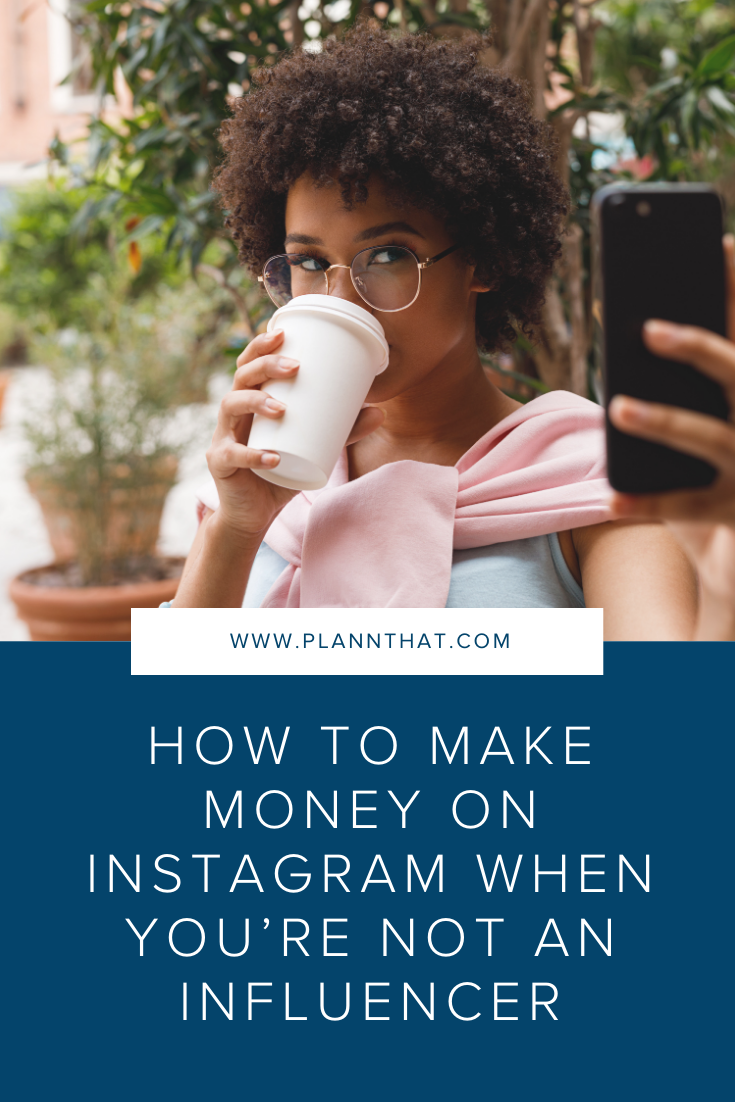 Sure, some people have a much larger reach and impact than others, but the truth is… we're ALL influencers these days. If you've ever influenced someone in your life to buy something (whether it's convincing your friend to buy that dress that looks AMAZING on her, or your partner that you really do need a Dyson vacuum cleaner) then guess what — you're an influencer!
And in 2021, there's way more ways to make money on Instagram than just posing in a bikini with a fat loss supplement. With a  little creativity, expertise and authenticity, you can turn posts into profits — whether you have 500 followers, or 5000.
Read on for 6 ideas for making money on Instagram without loads of followers.
6 Ways To Make Money On Instagram When You're Not An influencer
1. Become an affiliate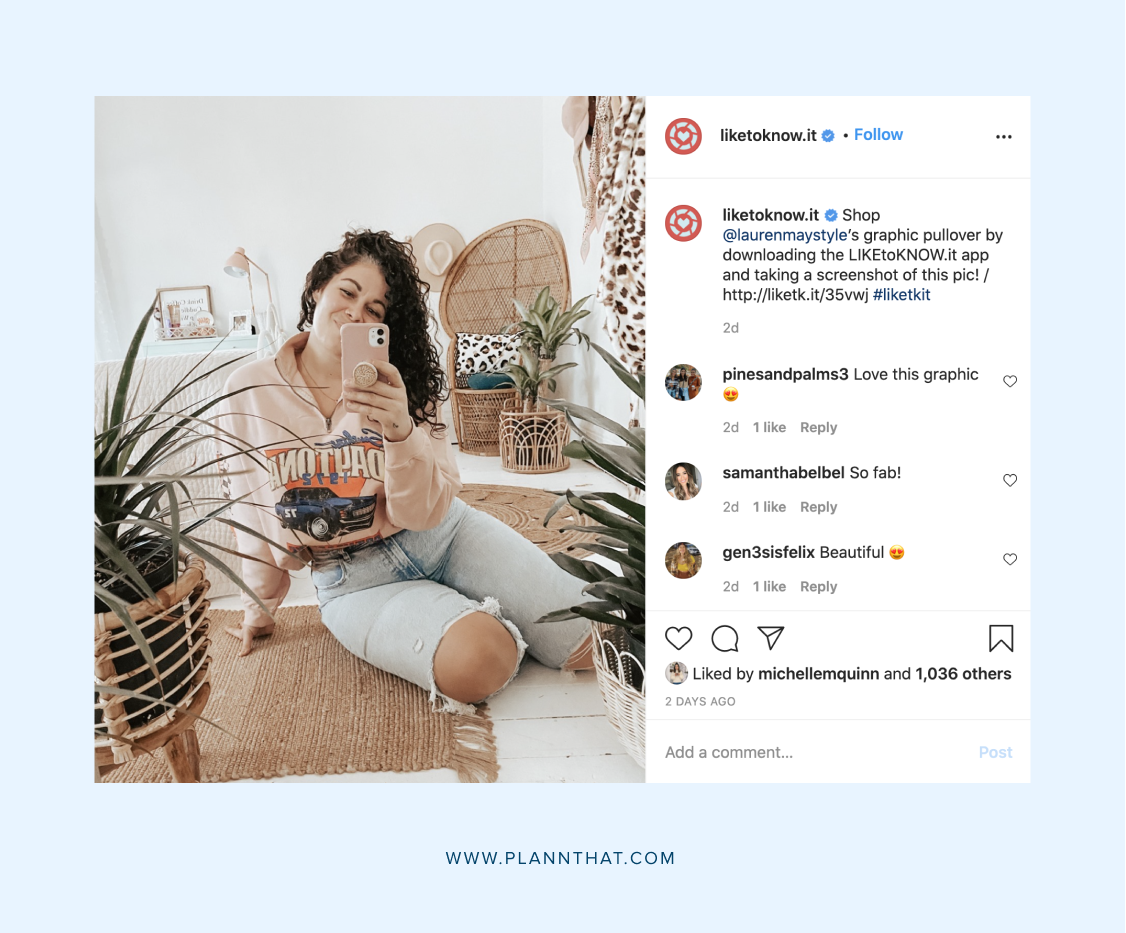 If you have products you genuinely use and love, you could be making money promoting them. And, you don't need a 6-digital follower count to do it! Affiliate programs allow you to earn money through referring products or services to your audience.
Here's how it works. You join an affiliate program for a brand (think, a shoe company you love, or an app you use every day) and you get your own unique tracking code. Then, you would post about that product or service, and pop that link somewhere your followers can access it (think, your Instagram bio or Facebook caption) Any time someone purchases one of their products through your link, you can earn a commission on it — which can be anywhere from 10% to 70% of the retail price! Pretty cool, right!?
Some affiliate networks like Rakuten and Shareasale (which host the programs for thousands of different brands) require a certain follower count or a blog in order to be accepted. However, others like Amazon Affiliate are easier to get into — and they have a 30 day cookie window, so that if anyone buys anything from Amazon (not only the product you're promoting) you get a kickback! You may also be able to reach out to smaller companies to see if they have their own affiliate program you could join.
2. Sell your intellectual property
Are you an expert in a particular industry? Or, perhaps you have a topic that you could talk about until you're blue in the face? Whether it's clay pottery or legal contracts, almost everyone has an area they could be getting paid to teach others about. 
One of the easiest ways to do this is to create a simple eBook using an app like Canva (which you can find nestled within the Plann app!), then host it online using software like Sellfy.
If you have a bit more time on your hands and are tech-savvy, you could also sell a masterclass or an online course using an app like Kajabi, Podia or even Squarespace's new membership feature. Pop the link in your bio for your followers to buy (ideally with a call-to-action in your bio so they know it's there) and don't forget to talk about it on your socials.
3. Become a brand ambassador

Similar to affiliate programs, becoming a brand ambassador is a great way to earn some extra coin by posting about things you're already passionate about. And the good news is, brand ambassador roles are no longer just for C-list celebrities!
More and more brands are looking to regular people with loyal followings to spread the word about their brands. Think about it — are you more likely to buy a product that a good friend recommended to you, or an ex-reality TV star? 
Often, brand ambassadors get free products in return for posting about products or services on their feeds — but in some cases, they can get paid to do it, too! The best way to nab yourself a brand ambassadorship is to post about the products and services you use and make sure to tag them. Then, once you've been doing that consistently, reach out to them to see if they work with brand ambassadors. 
4. Sell your images
If you're handy with a camera (or, even just the camera on your smartphone!) you could be making money from your Instagram photos. Companies like Instaprints, Twenty20 and Clashot accept high-quality image submissions into their database. 
They then allow other people to purchase those photos (or in Instaprints' case, people can get your pictures printed on shirts, mugs and more!) and you get paid. It's an excellent way to get paid for the images you're already posting on Instagram. Need a little help getting your images to look Insta-worthy? Check out our suite of editing tools to take your photos from 'meh' to majestic.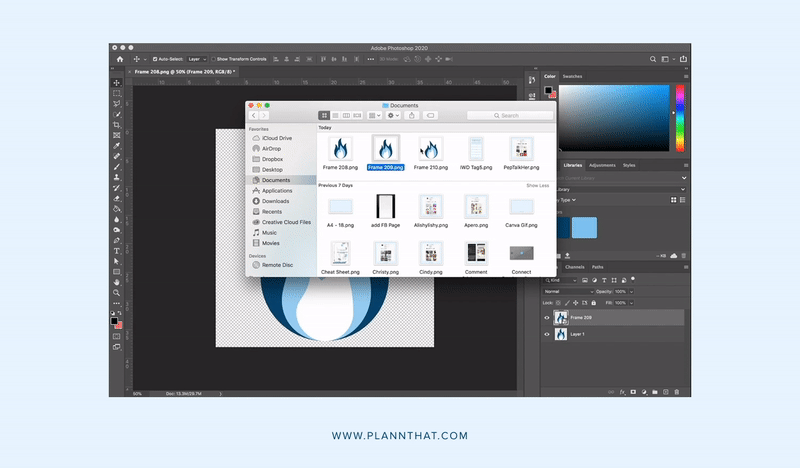 5. Dropship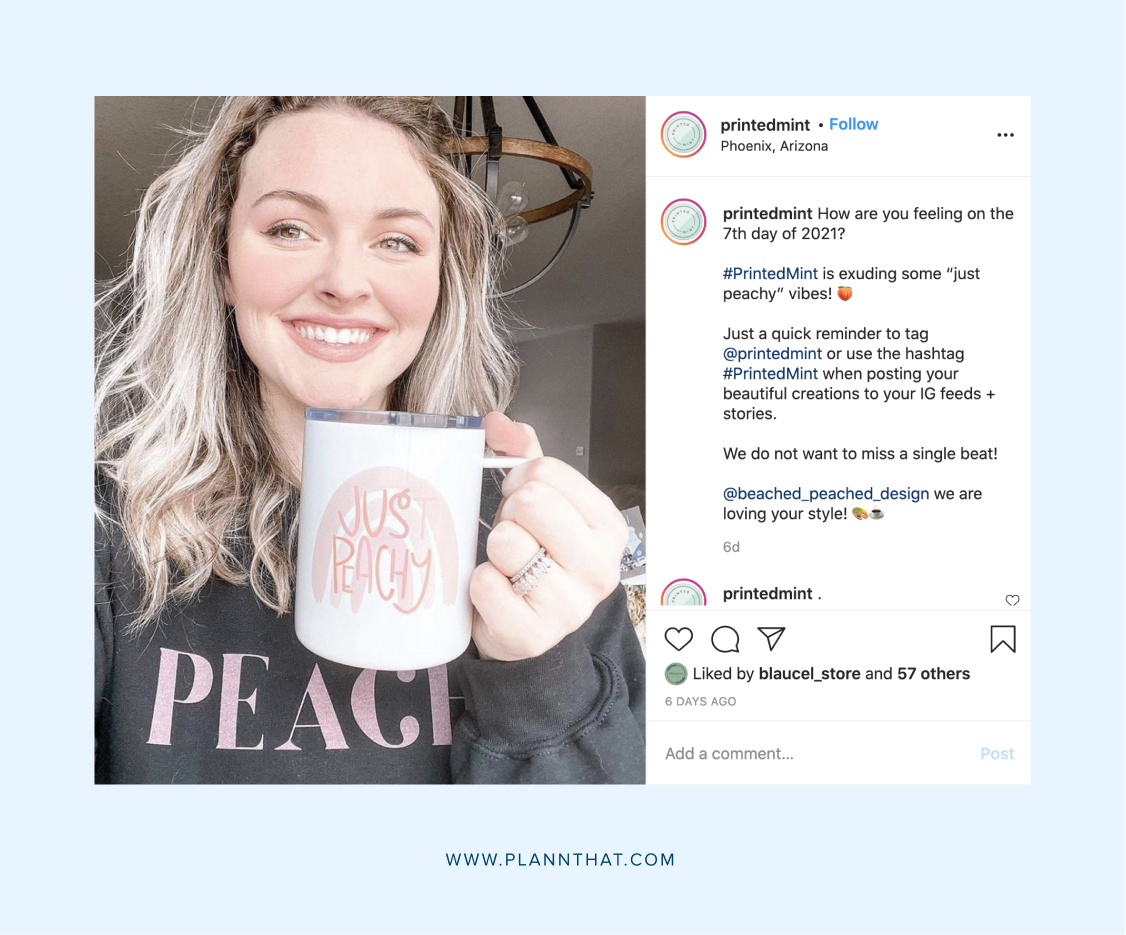 Another way to make money on social media without a big following? Dropshipping. This is when you create or customize a product, then work with a business like Printed Mint or Printify who will manufacture and send the products on-demand. 
That way, you only pay for the costs involved when someone actually orders one of your products. It's an excellent way to create a mini, Instagram-based business without having loads of overhead!
6. Sell a service
We know that selling a product or service online might sound a little too much like a J.O.B! But, there are some relatively low-overhead services you can provide to those who follow you on social media. Some ideas to consider involve coaching or consulting in your area of expertise. You can leverage a loyal social media following to book out spots in your schedule.
7. Become a micro influencer instead
Still love the idea about getting paid to post about the products you love? Well, even if you only have a few thousand followers, there's still the option of becoming an influencer…of the micro variety! Increasingly, brands are opting to work with microinfluencers who have 1000-10,000 followers over those with hundreds of thousands. 
The reason? They tend to be more relatable and have a more direct, intimate connection with their audience. Ie. they're not promoting every product on the block, so their followers tend to trust them more! You can use platforms like Tribe and The Right Fit to score some of these brand collabs with a smaller following, or reach out to their brands themselves.
Ready to make money on Instagram?
 You're going to need some thumb-stopping content to back it up! Log into Plann or start your free trial for a full suite of features, from strategy and planning to creation and scheduling.