Unless you've been hiding under a rock or hanging out on a tropical island (we're jealous!) you've likely heard all about TikTok by now. The OG short-form video platform burst onto the scene in 2016 and was instantly embraced by teenagers. Fast forward to now and it's far from just a Gen Z hangout spot. TikTok is one of the biggest social media platforms in the world, with over 689 million monthly users as of 2021.
With an algorithm that's dictated more by the quality of videos than other arbitrary guidelines, TikTok is one of the best places to grow your business or personal brand in 2021. But, if you're new to the platform, it can feel overwhelming to know where to even start. That's why we've put together this quick start guide to TikTok. From how to make your first TikTok where to find content ideas, and how to add music, you'll find everything you need to know to make a splash on the platform.
How to create a TikTok video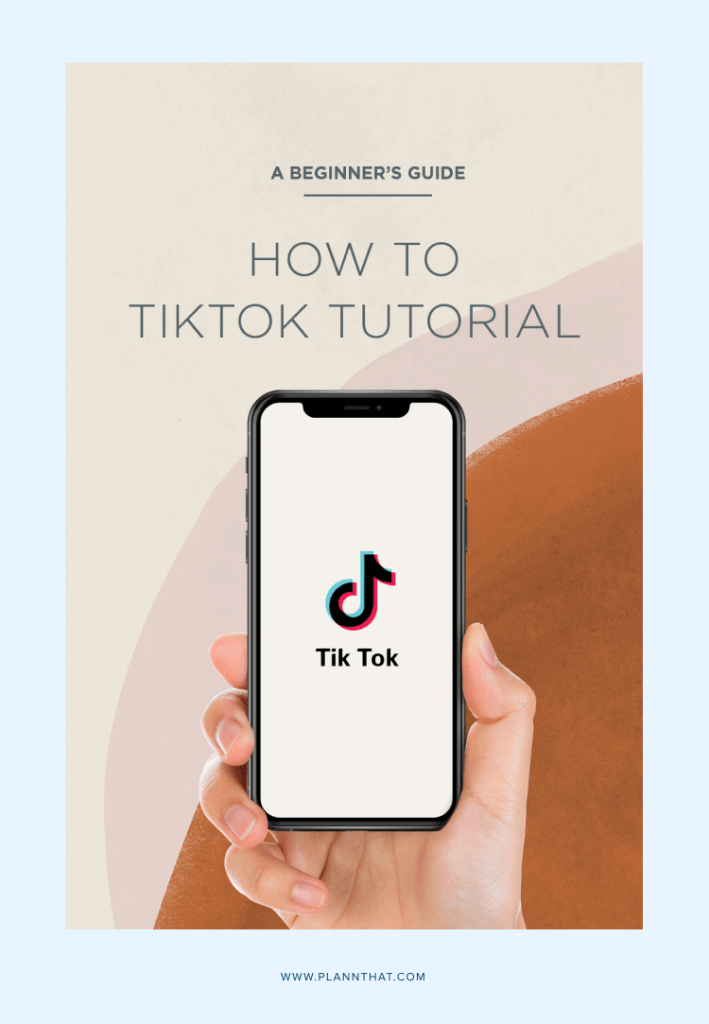 No idea where to even start when it comes to creating your first TikTok video? Here's a handy, step-by-step guide.
Open your TikTok app and Tap + at bottom of the screen
Upload content from your device Library or use the TikTok camera
Add Sounds, Effects, Filters, or other camera tools, form either the library or other people's video
Start your video by pressing the Record button.
Record your content. You can also record your video in sections, pressing the check park if you're happy with it and the cross if you want to discard
Make additional edits on the post page, such as adding text or trimming
Post your video, or save it as a draft to download to your camera roll for later!
What kind of brands and businesses can use TikTok?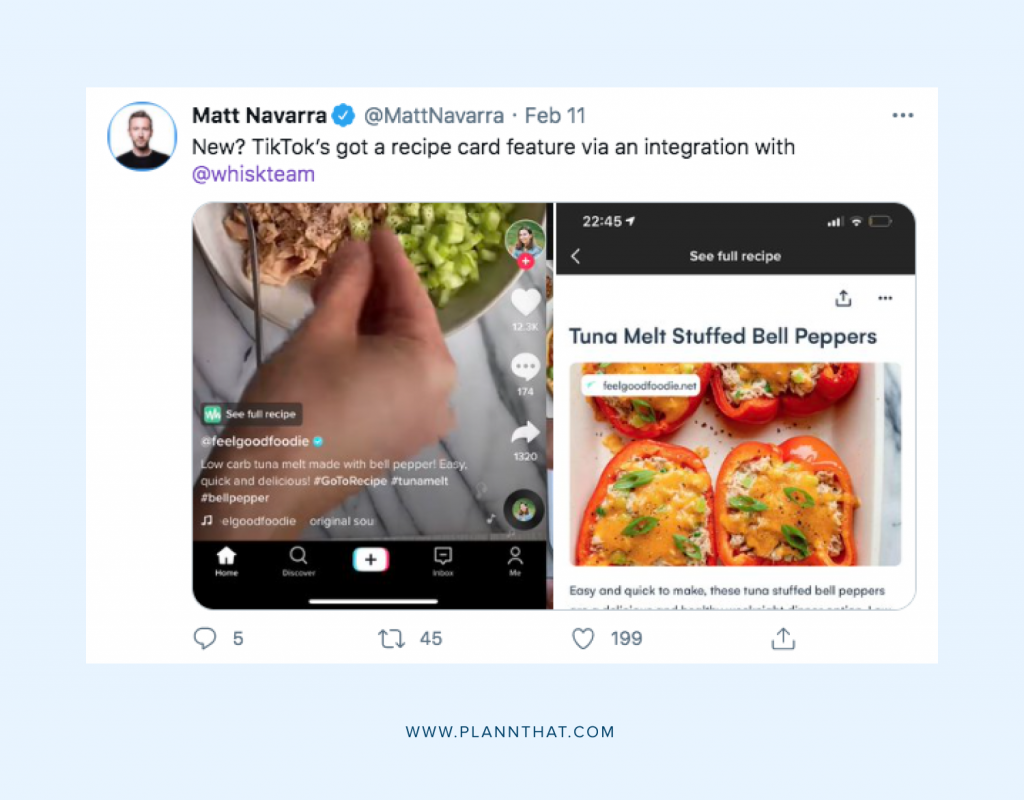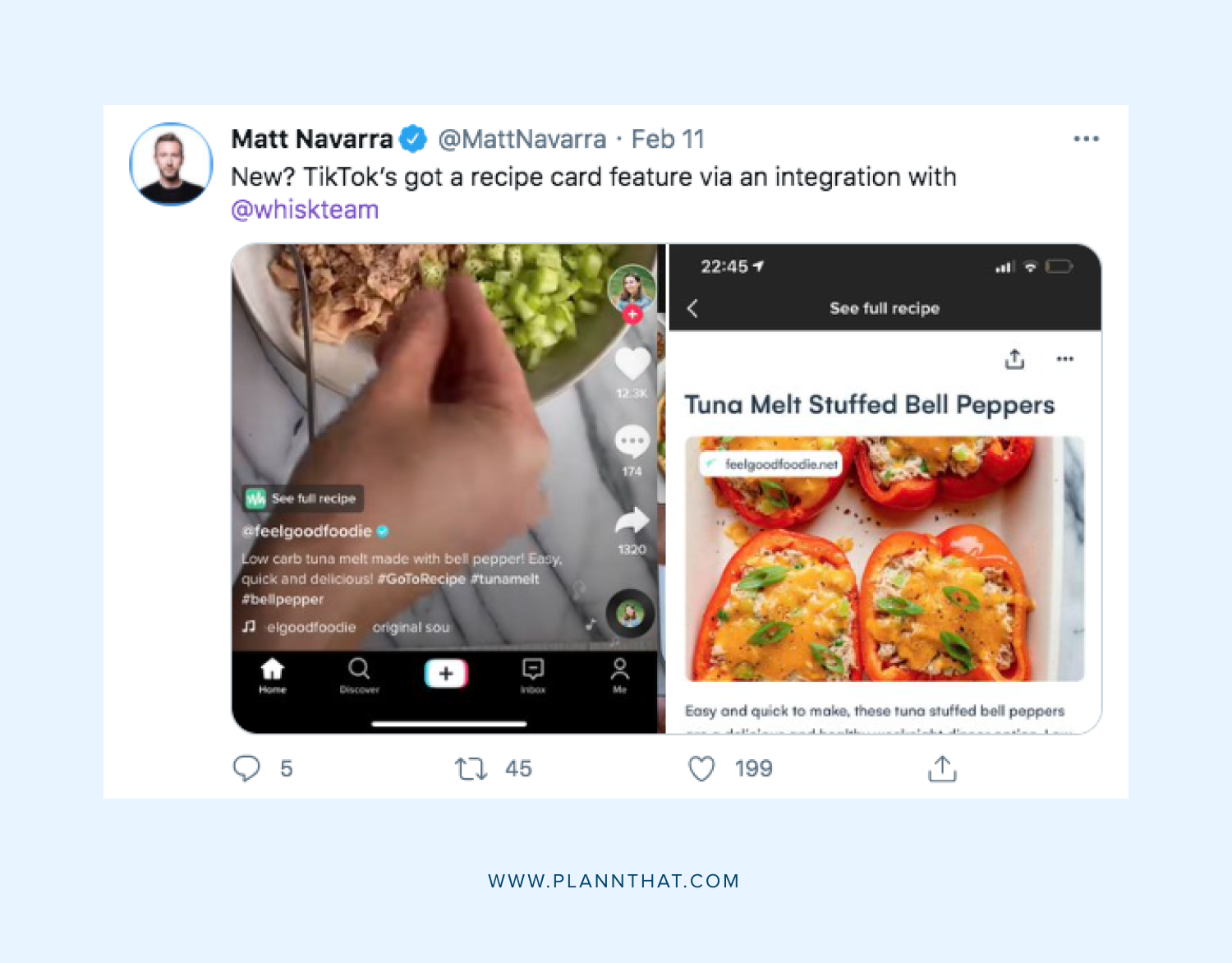 The good news is, TikTok isn't just for people who are too young to know that Lenny Kravitz isn't just 'Zoe Kravitz dad' Nor is it only for influencers or content creators! Reels are a bonafide business tool, and one that has the capacity to turbocharge your reach and get your offering in front of the exact people who need to see it.
Currently, the top 10 industries booming on TikTok right now are:
1. Beauty
2. Fashion
3. Jewerelly
4. Art
5. Home Interiors
6. Food
7. Mobile accessories
8. Cleaning and maintenance
9. Toys
10. Dental
Some surprising ones, right? It goes to show that whether you're a brick-and-mortar store, beauty blogger or business coach, there's a way you can use TikTok to grow your brand
How to link your TikTok to Instagram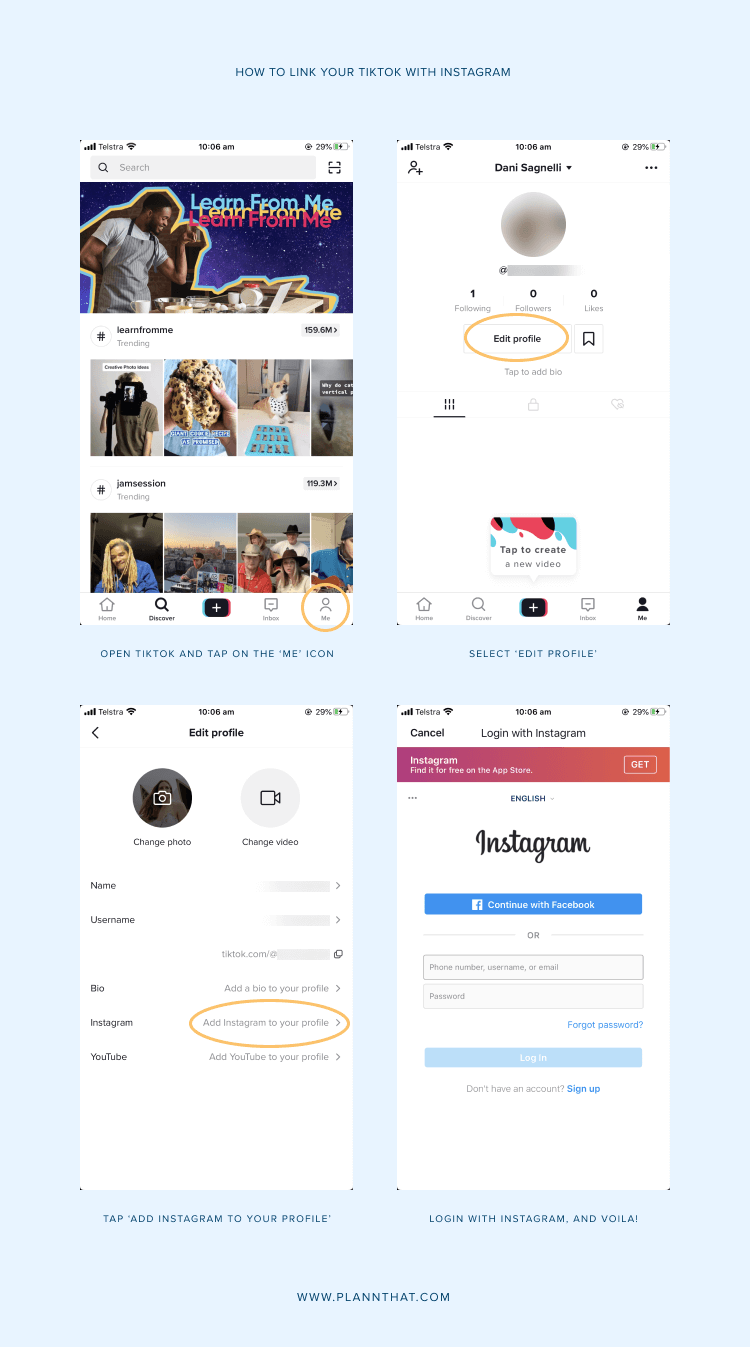 One of the best ways to use TikTok as a business when you don't yet have a following is to direct them to your Instagram account. Here, you can engage with them with some of your other content and also
Here's how to do it:
– Open the TikTok app and tap on the " Me" icon at the bottom right of the screen.
– Tap on " Edit Profile".
– Underneath bio, you'll see a section that says "Instagram". Tap on the section that says "Add Instagram to Your Profile >".
– The Instagram login screen will load. Enter your username and password and tap on " Login" when done.
– You'll be redirected to your TikTok profile. There is now an Instagram icon next to the "Edit Profile" button on your bio page.
Want to unlink your Instagram profile from your TikTok bio?
– Follow steps 1-3 and tap on your Instagram handle.
– A pop-up box will ask you to confirm if you want to, unlink your account, tap " Confirm".
– Voila! Your Instagram link is removed from your TikTok profile.
How to find trending music on TikTok
Adding music to your TikTok is not only a great way to make it more engaging, but it can actually be a huge help for when you're stuck on ideas! Because, you can actually build the theme of your TikTok around the song! For example, there are many trending songs on TikTok that are accompanied with certain dances or content themes (think, the 'International Superspy' trend, or 'The Magic Bomb dance.') By jumping some of these trends early, you can explode the reach and virality potential of your video. But, where do you go to find trending music to use in your Reels? Here are some ideas:
Sign up for TikTok's trend reports: TikTok has a handy newsletter where they send around trend reports and invites to workshops on how to use their platform. You can get on their list here.
Look out for TikTok's trend page: If you have a creator or business account, TikTok also has a handy trending page that will sometimes pop up in your notifications. This has some great insights on songs on the rise, and other TikTok trends in general.
Snoop around on TikTok: With the effortlessly cool Gen Z kids using TikTok more than any other platform, this is often where trending songs are born! . TikTok also has a handy trending page that will sometimes pop up in your notifications if you have a business account. So, it's worth being on TikTok if for no other reason than to lurk the trends!
Check out trending TikTok and Reels playlists on Spotify: Another hack for finding trending music on TikTok that you might not have thought to? Head to Spotify! They have dedicated playlists just for songs that are popular on Reels and TikTok. These aren't always updated regularly, but can be a good source of inspo if you're feeling particularly stuck
Peruse the explore page on Instagram: With Reels blowing up right now, what works on platform also works on the other. The good ol' explore tab can be a goldmine for trending music on the rise. While this section shares real estate with grid posts (so, not everything you see will be Reels), it's an awesome starting point to find trending sounds in your niche.
Scroll through Reels: For even more video inspiration, head straight to the dedicated Reels section on the Instagram app. This is the video icon that sits in between the search button and Instagram shopping. Here, you can swipe through Reels to your heart content, and see what songs are popular right now.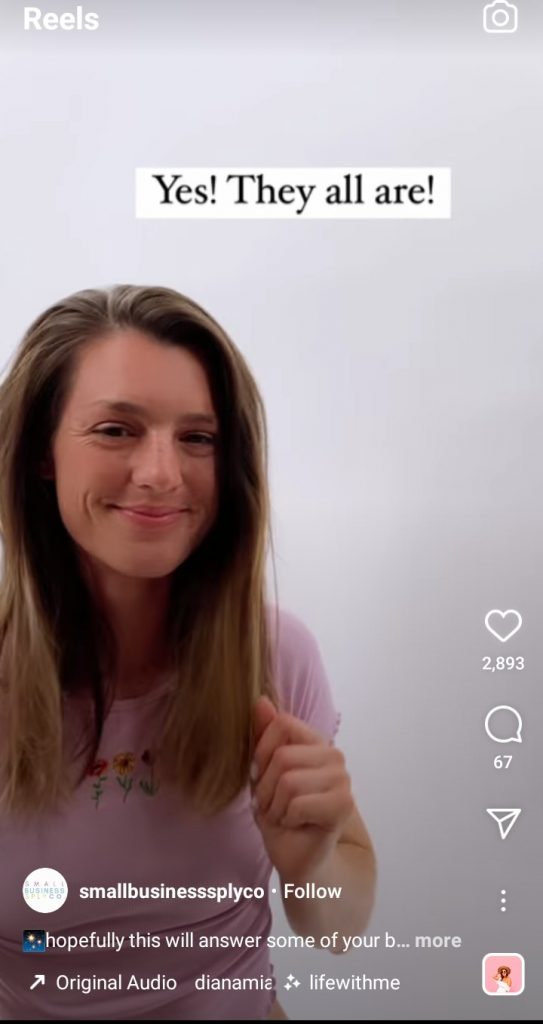 Look for the arrow symbol on Reels: Okay, so how do you actually know which Reels songs are on the rise, and which ones are yesterday's news? Well, there's now a handy icon that shows up on trending music if you're watching Reels on mobile. If it's a song on the rise, you'll see a little arrow pointing up and to the right, next to the song name.
How to repurpose your TikToks on Reels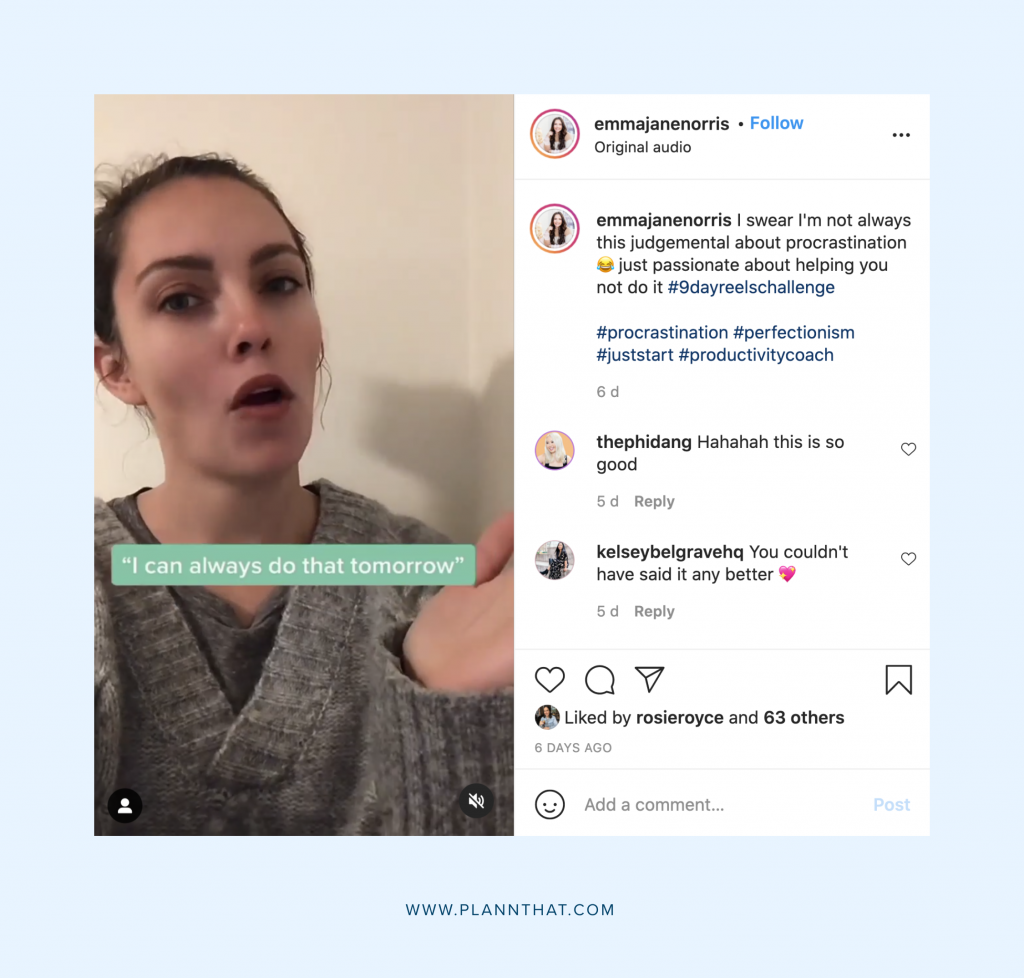 Wondering how to download a TikTok video for use on Instagram or vice versa?
On TikTok, videos appear with three symbols – a heart, a speech bubble, and an ellipsis (three dots) – on the right side of your screen. When you click the ellipsis, you'll have the option to save the video to your device's camera roll.
Similarly, Instagram Reels appear with four symbols – a heart, a speech bubble, a paper plane, and an ellipsis – on the right side of your screen. Clicking the ellipsis will trigger a menu, where you can choose to save the video to your camera roll.
Once you've downloaded your video, you'll be able to access it offline and upload to other platforms as you please.
However, one thing you will have to look out for when using your TikToks on Reels is watermarks, as the Instagram algorithm can limit your reach. There are 3 ways you can get around this.
1. You can crop watermarks out in your camera roll. This is a simple solution, but it can pose challenges when uploading, as cropping will alter your frame size.
2. You can use a dedicated app to remove watermarks. SnapTik, SaveTok, and Apowersoft Watermark Remover are helpful tools. Just make sure that removing the watermark doesn't affect your video's resolution.
3. You can film and edit videos outside of social media before uploading. This way, your video won't be watermarked with a social media logo, but you also won't be able to use features like stickers or in-app filters.
4. Upload your video into Plann's Reels workspace and schedule for later!
How to find content ideas for TikTok
The good news is, you don't have to resort to pointing at words or doing silly dances (unless that's your jam!) on TikTok. Here are 10 content ideas to get you started!
1. Show off your product or service in action
2. Speak directly to your target audience… starting with 'this if for…'
4. Show the person behind the brand
5. Answer FAQS and address objections
6. Share thought leadership tips
7. Repurpose clips from video interviews or podcast episodes
8. Repost user-generated-content and video testimonials
9. Do a 'day in the life' video
10. Show off the BTS of your office, workspace or team
What are the video lengths and dimensions on TikTok?
One thing you'll want to be aware of if you're thinking of repurposing your videos is the maximum dimensions and length. There's nothing worst than filming a TikTok video and reposting it to Instagram, only to realise that the text captions are completely cut off.
TikTok videos started with a maximum length of 60 seconds, which has now risen to 3 minutes. TikTok are also now currently testing 5-minute videos to allow for longer-form storytelling, however there's no word yet when or if this will be released.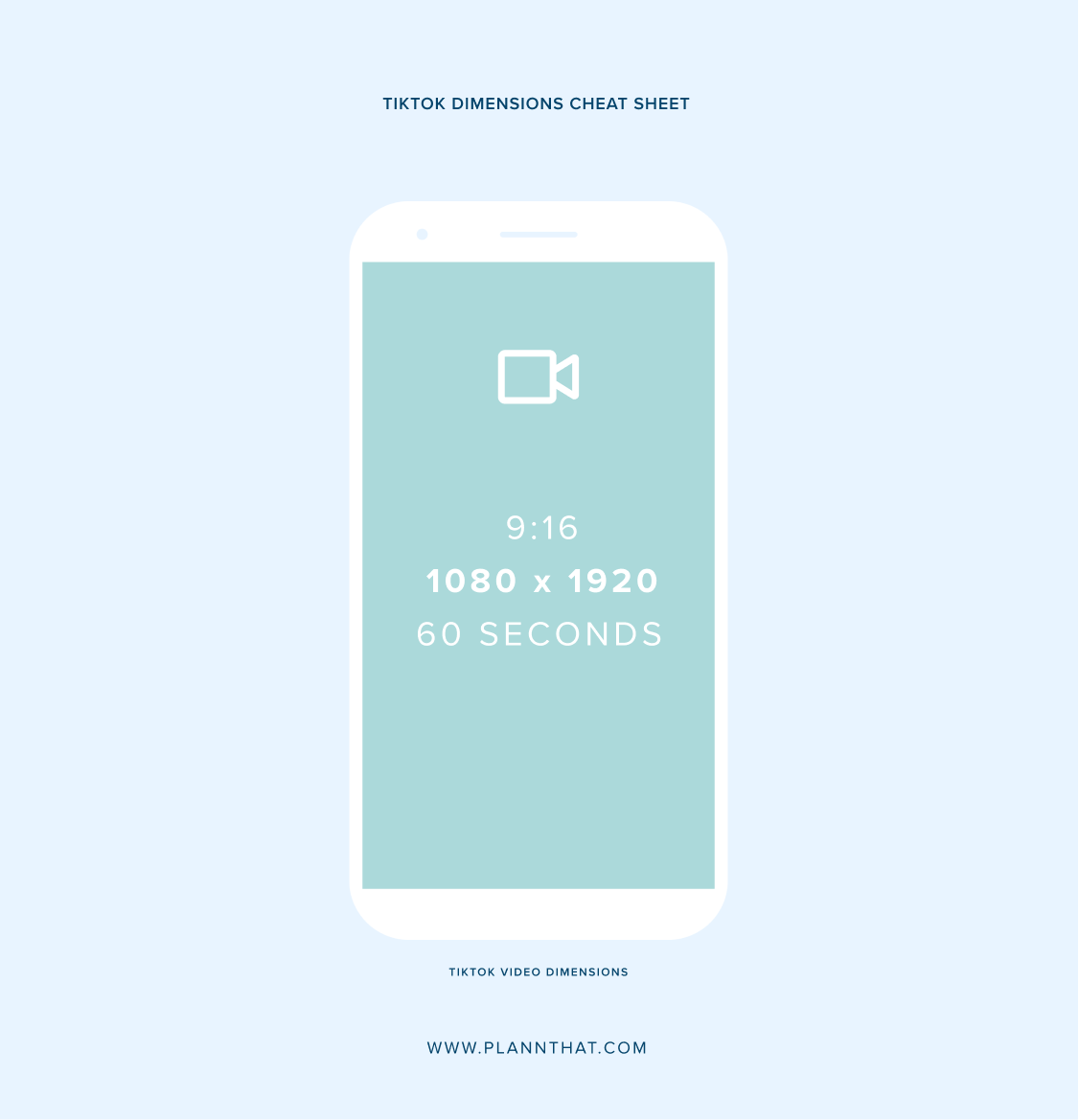 TikTok video dimensions are 1080×1920. They should have an aspect ratio of 9:16. While you can also use 1: or horizontal videos, it won't take up the whole screen so you'll likely see borders around your video. TikTok videos can be up to 287.6 MB in size for iOS, or 72 MB on Android. For ads, it can be up to 500 MB.
How often should you post on TikTok?
TikTok is a social media platform where it pays to pump out content. The more videos you can post, the more chances you have of attracting new followers and the more content the app has to recommend.
In a one-month experiment by Réka Barabás, she increased her TikTok posting from 1x a day to 4x a day and saw a huge jump in followers.
While the posting frequency doesn't guarantee you a steady influx of views, it does seem to grow accounts. If that's your goal for the platform, post as much as you can.
TikTok does recommend staying consistent as one of its six keys to success. So don't hop onto the 4x a day train if you can't sustain such a volume of content.