Want to create successful email marketing campaigns? How about building a thriving email marketing list?
You're in the right place.
It starts with building your list and ends with keeping your subscribers engaged for the long haul.
Below, you'll find some of the best email marketing strategies for grabbing the attention of new subscribers, converting them into paying customers and re-engaging those who fall off the bandwagon.
Ready to start growing your database? Let's get started!
5. Effective Email Marketing Campaigns to Boost Your Engagement
Is your email marketing not getting results? Here are some of the best tried-and-true email marketing strategies that'll help you keep your list coming back for more.
1. Add a Call-to-Action (CTA) on Your Social Media Platforms
Got a growing audience on social media? Great!
But there's one small problem.
You don't own that data.
Remember when the social media platform Vine shut down? All those creators lost access to the audiences they had spent years growing.
Your email list is a different story.
You own the data. You'll always have access to it, even if Instagram closes its doors.
That's why it's important to promote your email list and not have all your eggs in one basket.
Here are some ways you can collect email addresses from socials:
• Create a landing page for your links and add it to your Instagram bio.
• Include a CTA at the end of your LinkedIn posts to subscribe.
• Promote it on Instagram Stories.
• Add the link to your YouTube video descriptions.
P.S. The key to growing your list this way is to always remind your audience why it's valuable to subscribe.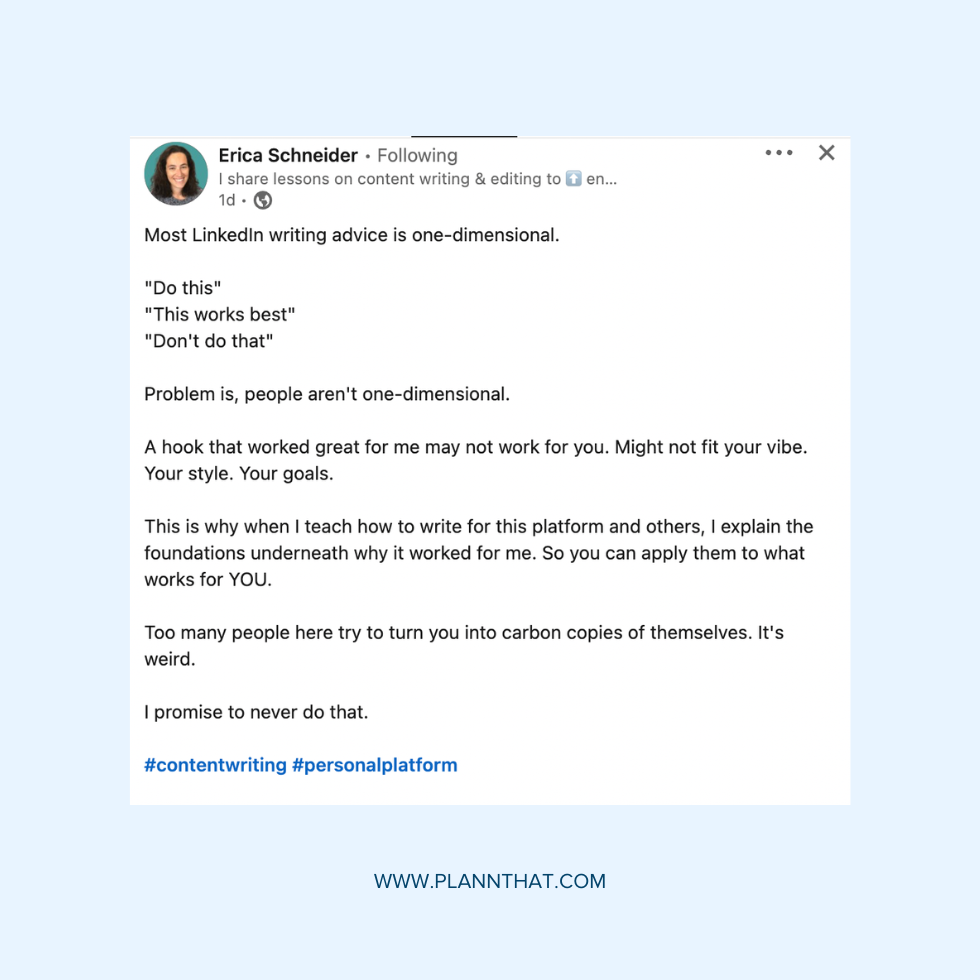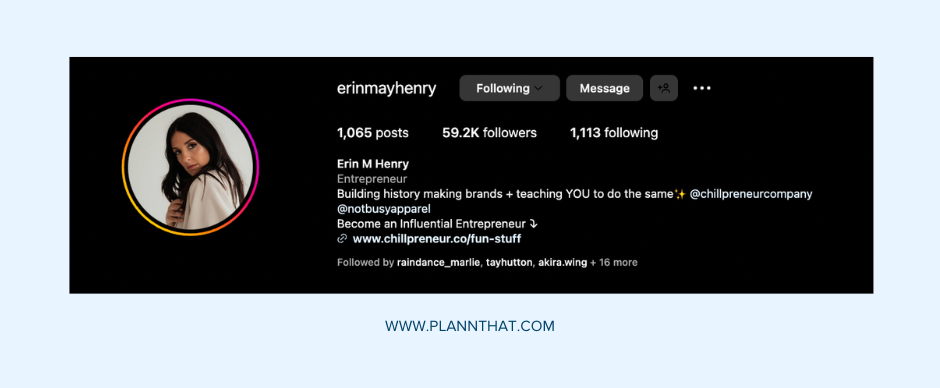 2. Give Something of Value. Every. Single. Time.
Want a higher open rate on your marketing emails? Provide value.
Give your subscribers a reason to anticipate your messages, and you'll avoid the dreaded trash or spam box.
…But what does it mean to provide value?
In a nutshell, it's something that will help your audience.
Think about their main pain points and use them to fuel your email marketing strategy.
For example, let's say you're a personal branding coach. Your audience may struggle with the following:
• Consistently showing up online
• Imposter syndrome
• Niching down
• Creating an irresistible offer
You can use your email marketing strategy to address these problems and nurture your audience further down your funnel.
And when it comes time to hit send on a promotional blast? Your audience is primed and ready to buy because you've developed the know, like, and trust factor.
Cha-ching!
BONUS: You can use these emails as teasers on social media to entice users to sign up.
It's content chunking 101.
• Write your email.
• Turn it into bite-sized chunks for TikTok, Instagram, LinkedIn or Twitter.
• Add a CTA for your newsletter, and watch your sub-count increase!
• Write Engaging Email Subject Lines
35% of email subscribers will only open an email based on the subject line.
It's your first impression, and if it's not compelling, your click-throughs will take a tumble.
You need to give your audience a reason to care—a reason to want to know more and open your email.
If you can stir up an emotional reaction from the reader, your open rates will go through the roof.
Here's how to make yours stand out in noisy inboxes:
1. Use the power of FOMO: 24 hours left to grab 50% off on our summer sale!
2. Create a sense of curiosity: The one habit that can make you rich.
3. Promise a result: 10x your engagement on social media with these five prompts.
4. Focus on a pain point: How to survive your first overnight hike.
Psst…If writing isn't your strong point and you're feeling stumped, use the power of AI. Create a prompt in ChatGPT (or Plann's very own AI copywriting tool) and see what it spits out.
3. Personalize Your Email Marketing Campaigns
Personalization isn't a "nice-to-have".
Consumers demand it.
80% of consumers are more likely to buy from a brand that provides a tailored experience.
That goes beyond personalized product recommendations. It extends to your email marketing strategy as well.
Here are small ways you can create a more personalized experience with your subscribers:
• Use their first name in the subject lines, greeting, or body.
• Send abandoned cart emails.
• Send a happy birthday or happy anniversary blast with a discount code.
• Promote specific content based on past actions (like clicking on a link in a previous email).
And that leads us to the next point that goes hand-in-hand with personalization – segmentation.
4. Segment Your Email Subscribers to Boost Open-Rates
Think of the sheer amount of customer data you're sitting on inside your CRM.
It's pretty astounding.
And if you're smart about it, you can leverage it to your benefit.
Using this information, you can curate email campaigns to target specific audience segments.
Instead of sending an email blast to every contact on your email list, you're improving your click-through rates by only targeting subscribers who match the intent of your email.
For example, you create an ebook called "Reiki 101" and promote it on social media. Using segmentation, you can create an email sequence to nurture those new subscribers and eventually use the segment to sell spots for your in-person Reiki retreat.
Here's how segmentation can look at different points in the customer journey:
1. Sign-up forms: Ask subscribers to select topics that interest them the most. E.g. budget travel tips or travel deals.
2. Gated content: Segment users who download ebooks or other gated content on different topics.
3. Purchase history: Target customers who bought your beginner astrology course with your intermediate offering.
These email campaigns would have much higher success rates because you're niching down and focusing on a specific need of your audience.
5. Re-engage Your Inactive Subscribers
What's the point of re-engaging subscribers?
Well, it's much easier to warm up cooler subscribers than attract new ones.
You've already done the work of getting your social media followers and website visitors to opt in the first time. Now, it's time to show some TLC and grab their attention.
Here are some email marketing tips for creating effective win-back emails:
1. An exclusive discount or offer: It can be something simple like 20% off their next order or access to the first module of your online course.
2. Send out a survey: It's a way to find out what caused the cool-off, get feedback on your products or services and get your name back in their inbox.
3. Use a relevant case study: Did you help a customer achieve an amazing result? If the case study is relevant to a group of your inactive subscribers, send it along and show 'em what they are missing.
BONUS: You can use these exact strategies on social media to increase sign-ups and re-engage your followers.
For example, post an Instagram Story promoting access to the first module of your new course with a link to your newsletter landing page. It's a quick way to activate users and convince people to take action.
Get The Most Out of Your Email Marketing Campaign
Learning how to craft an email marketing campaign that works for your audience takes time.
While these strategies have merit, it's always a good idea to A/B test and discover the nuances that get you results.
Try different subject lines, experiment with your CTAs, and create new lead magnets to see what resonates with your audience.
After some trial and error, you'll have a much better idea of the preferences of your audience and the strategies that pay off.
Sign up for your free Plann Plus 7-day trial today and start promoting your email newsletter to your audience.