TikTok is one seriously addictive app (Ever tried staying on it for less than 5 minutes? Impossible!) and that has a lot to do with the 'For You' page.
TikTok's 'For You page'" or FYP, is a curated feed of videos by creators you may or may not follow. It's the first page you land on when you open the app, and it funnels videos to you based on your viewing history. 
If you want to grow your audience on TikTok, it's vital to get your content on the FYP. TikTok has over one billion monthly users, and each one averages 52 minutes on the app every day. There are numerous ways to skyrocket your views on TikTok, but it all starts with the FYP.
Here's how to get on the TikTok For You page, so you can take your videos viral.
1. Befriend The Trend
What are popular creators doing? Ask yourself these questions:
• Why did this video get one million hits?
• What's this song I keep hearing?
• How many people are recreating the same idea?
You can still be original, but the best way to build an audience is to put your viewers first. Get inspired by others' ideas and pick a unique angle that works for your brand.
2. Use The Right Hashtags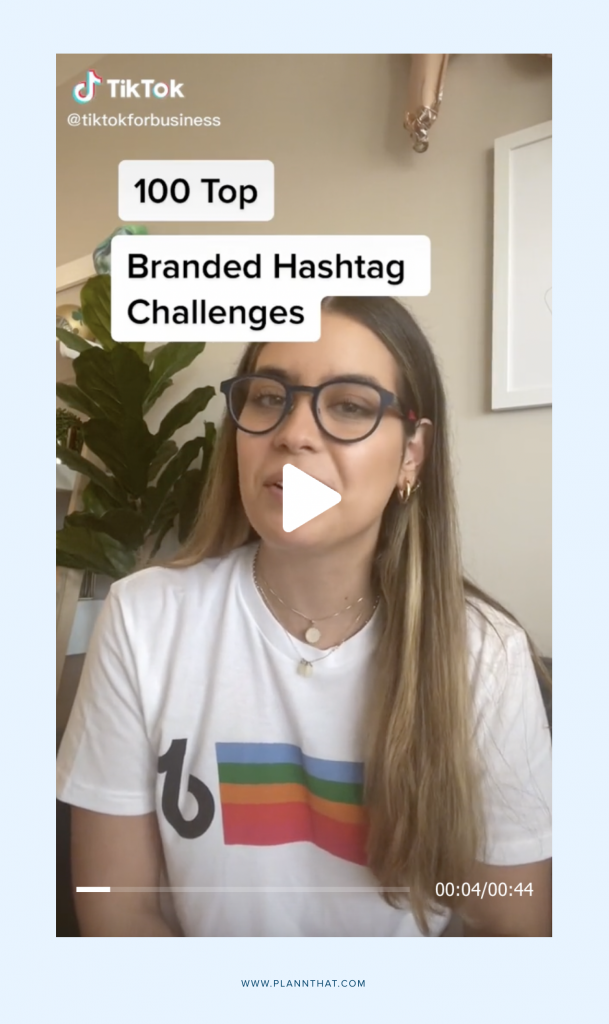 Neil Patel says the basis of social media is to convince the right people to follow you, and hashtags are one way to do it. Using the right hashtags is an essential part of getting discovered on the FYP.
1. Use relevant hashtags
2. Mix popular and less popular hashtags
3. Use trending hashtags
4. Engage in a hashtag challenge
5. Use #fyp and #ForYou
Using #fyp and #ForYou may help your chances of getting onto the page, but TikTok has not confirmed this.
3. Create Engaging Content
It's easy to go through the motions and create a video because you think you need to post something.
The quality of your content is just as important as how much content you pump out. Creating engaging content starts with you, the creator. Identify your strengths and weaknesses. Maybe you have a booming voice that belongs on the radio, but you aren't comfortable on camera? Instead of forcing yourself on camera, try using your voice to narrate your stories. 
Additionally, you can see your comments and see what your viewers like and dislike about your videos. What's excellent about TikTok is that you get instant feedback every time you post.
4. Capture Your Audience With a Hook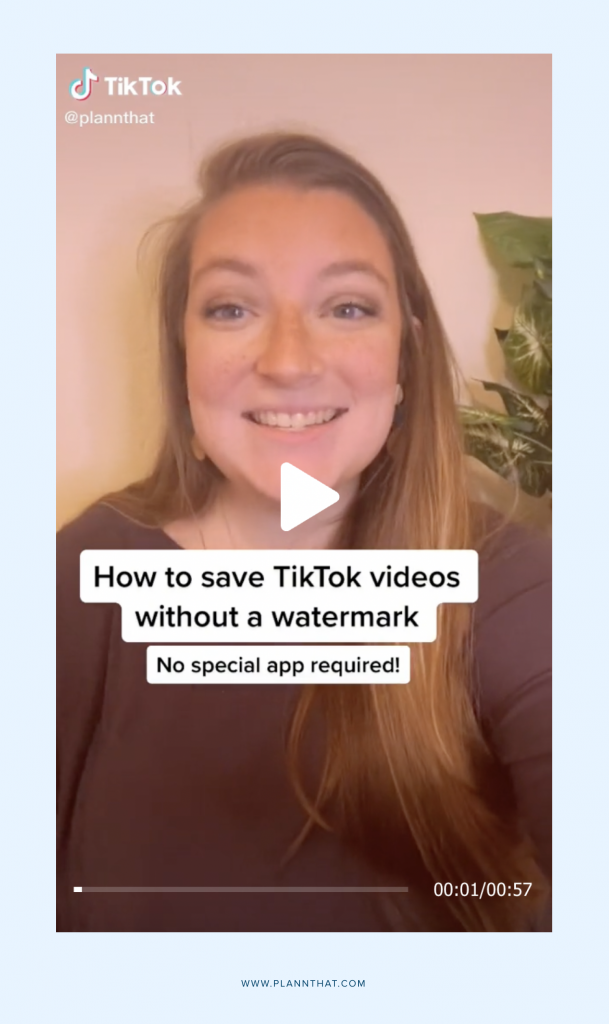 You only have a few seconds to reel a viewer in with your video. 
Ask yourself: If the viewer is standing, how can my video make them pull up a chair and watch the entire thing?
One way to do this is to tease the ending. One trend for recipe videos is to start with a glance at the finished product before cutting to the step-by-step cooking process.
After briefly seeing the delicious food, the viewer is locked in. They're willing to watch the whole TikTok, so they know how to make it themselves. 
When viewers watch an entire TikTik, that video has a better chance of landing on more people's FYP.
5. Post at the Right Time
Determining when to post on social media isn't anything new.
On TikTok, you should know your target audience. 29% of U.S. teens prefer TikTok to other social media platforms, and 38% of TikTok users are 18-24 years old. If a creator's audience is anyone from the ages 13-22, chances are they're students in school and are more likely to go on TikTok from 3 p.m. to 9 p.m.
Consider your timing, so your video doesn't get lost in the TikTok-verse.
6. Focus on 2-3 Niches
Experiment and make all sorts of videos based on different topics until you find two to three types your viewers love. For example, you may realize your comedy sketches perform better than lip-synching videos.
The more views you get, the more likely your TikToks are landing on For You pages. The important thing is to have fun but look at your data to optimize future content.
7. Create Shorter Videos
Watch completion rate is a critical factor that determines how to get on For You page TikTok.
People are more likely to watch your entire video if you keep them engaged throughout. It's hard to do when a video is a minute long. Efficient but straightforward story structures are vital to full-watches—the more concise, the better.
8. Always Add Music
Audio, in the form of modern music, is a powerful tool. 
TikTok was initially known as Musicall.ly, so the platform is built for utilizing tunes to enhance your content.
Find a song people can't get enough of. Even if the content of the video isn't anything groundbreaking, the right music can make all the difference.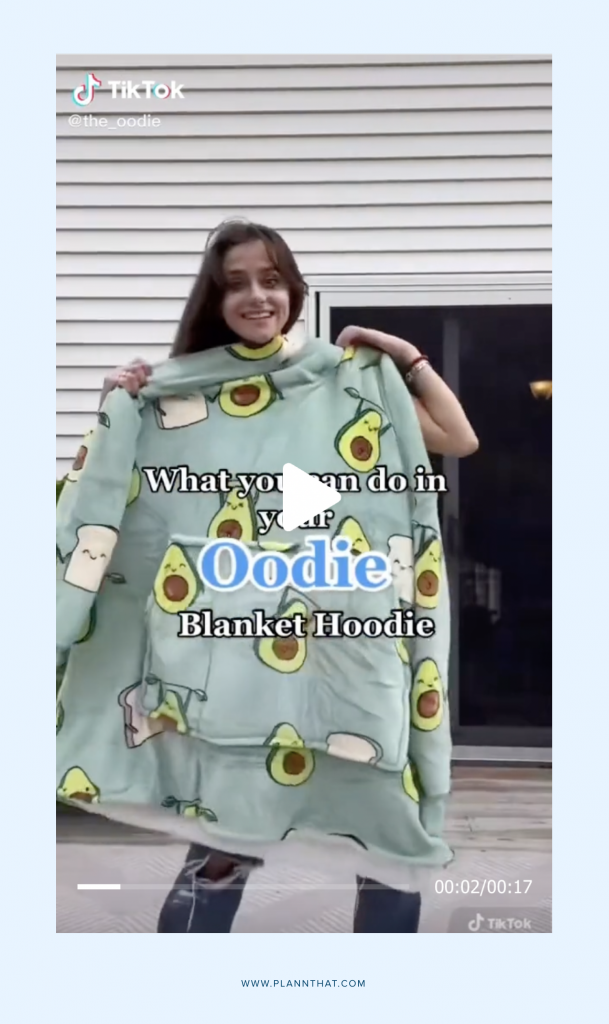 9. Collaborate With Other Successful Creators
You might be wondering how to get followers on TikTok. One strategy is to find popular TikTok creators who are in your existing network. Utilize your friends and friends of friends to up your view count. Don't be afraid to reach out to other creators.
Learn from them or ask for a feature on their TikTok. This way, you'll gain access to someone else's audience.
Bonus: collaborate with other creators who post similar content to you. TikTok isn't a competition. It's best to grow together with other creators.
10. Schedule Your TikToks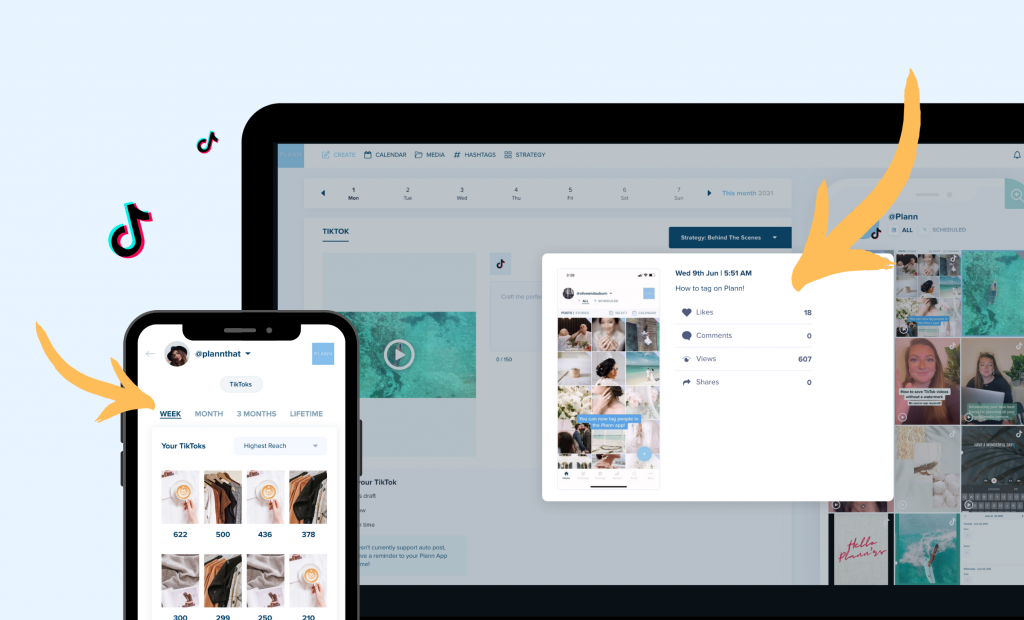 You may have a fantastic idea for a TikTok video, but life gets in the way. You might've even filmed it and want to wait for the ideal posting time. But then that time comes, and you forget to post.
That's where Plann comes in. You can film your video in your editing tool of choice, schedule it ahead for a time that suits you, and even automatically repurpose it for Reels. Who said creating videos had to be hard!?
Log in to your Plann account or start your free trial to experience the magic today!