Social media super stardom isn't for the faint of heart. Growing a successful social presence can take a lot of work!
If you've ever wondered if you could use your Instagram skills to generate an extra income, you're not alone. The good news is that it is possible to monetize your Instagram content and start earning cash for your greatest 'gram snaps.
Instagram monetization is an incredible opportunity to start getting more out of your time on social media. With the right knowledge and a strategic approach, you can turn content ideas into real rewards, funding your next Instagram branding mission.
Getting started with monetization doesn't have to be stressful. Wondering how to start earning money on Instagram? Here's what you need to know!
What is Instagram monetization?
Instagram monetization is your way of earning money directly from your Instagram posts and activity!
When it comes to earning an income, you probably consider Instagram a means to an end. It's a great place to grow your audience, reach new customers, and direct users to other sales channels, like a business website.
Increasingly, though, Instagram is becoming more than just a meeting place for socialpreneurs. Now more than ever, the Instagram app is part of the marketplace, providing a range of opportunities that allow you to earn an income for sharing new social content.
Why monetization is a good idea
Monetizing your Instagram account is a win-win! As Instagram's marketing power continues to grow, new users are finding the platform and engaging with its money-driven features.
The more Instagram monetization opportunities grow, the more likely it is that you'll be able to earn an income on the 'gram, making hours of social scrolling more than worth your while.
By learning how to monetize Instagram content now, you can stay ahead of trends, accessing financial opportunities that can help you improve your content and account for greater long-term success.
In addition to compensating you for the time and energy you put into maintaining a great Insta account, monetization can allow you to look at social media from a professional perspective. This could give you the motivation you need to turn your account into something truly incredible!
5 ways to monetize your Instagram content right now
Can you earn money on Instagram? Yes, but how? If you want to learn how to monetize Instagram right now, start with these 5 unique approaches.
1. Set up an Instagram shop
The Instagram shopping feature is a great way to transform your Instagram account into a retail hub, creating a digital storefront to showcase and market your products. Instagram Shopping has a great range of tools that make it easy to share your products with interested consumers. What are you waiting for? Let's get started!
Step 1: Before you can sell products on Instagram, you'll need to set up Instagram Shopping using a business account. Use your account settings, the professional dashboard, and the help of the Plann how-to guide to ensure your Instagram shopping feature is ready to go.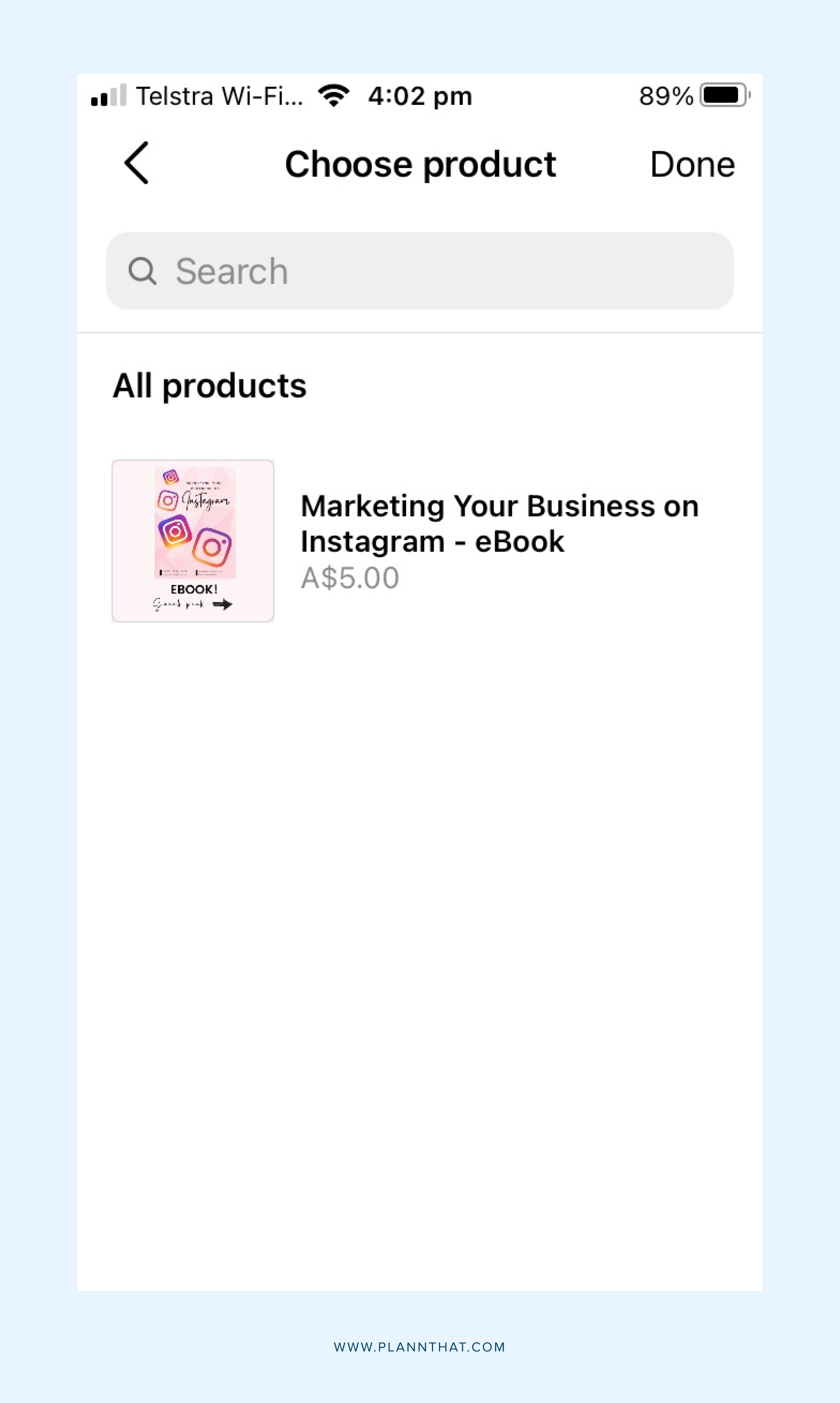 Step 2: Once your shop is up and running, it's time to upload some products! You can do this by visiting the Instagram Shopping menu available in your professional dashboard. Here, select manage products, and follow the prompts to add products to your store. Don't forget to include an image, title, description, and purchase link!
Step 3: When you've finished adding products, check that your store is working as it should be. In some cases, Instagram may need time to review your product listings, so it's a good idea to wait until all review processes are complete before launching to your audience.
Step 4: Next, let your followers know where they can buy your products! When you create a new post or reel, use the tag products feature, listed just below the tag people option, to add your product listings to your content. In stories, use the shopping sticker to add individual products or your whole store.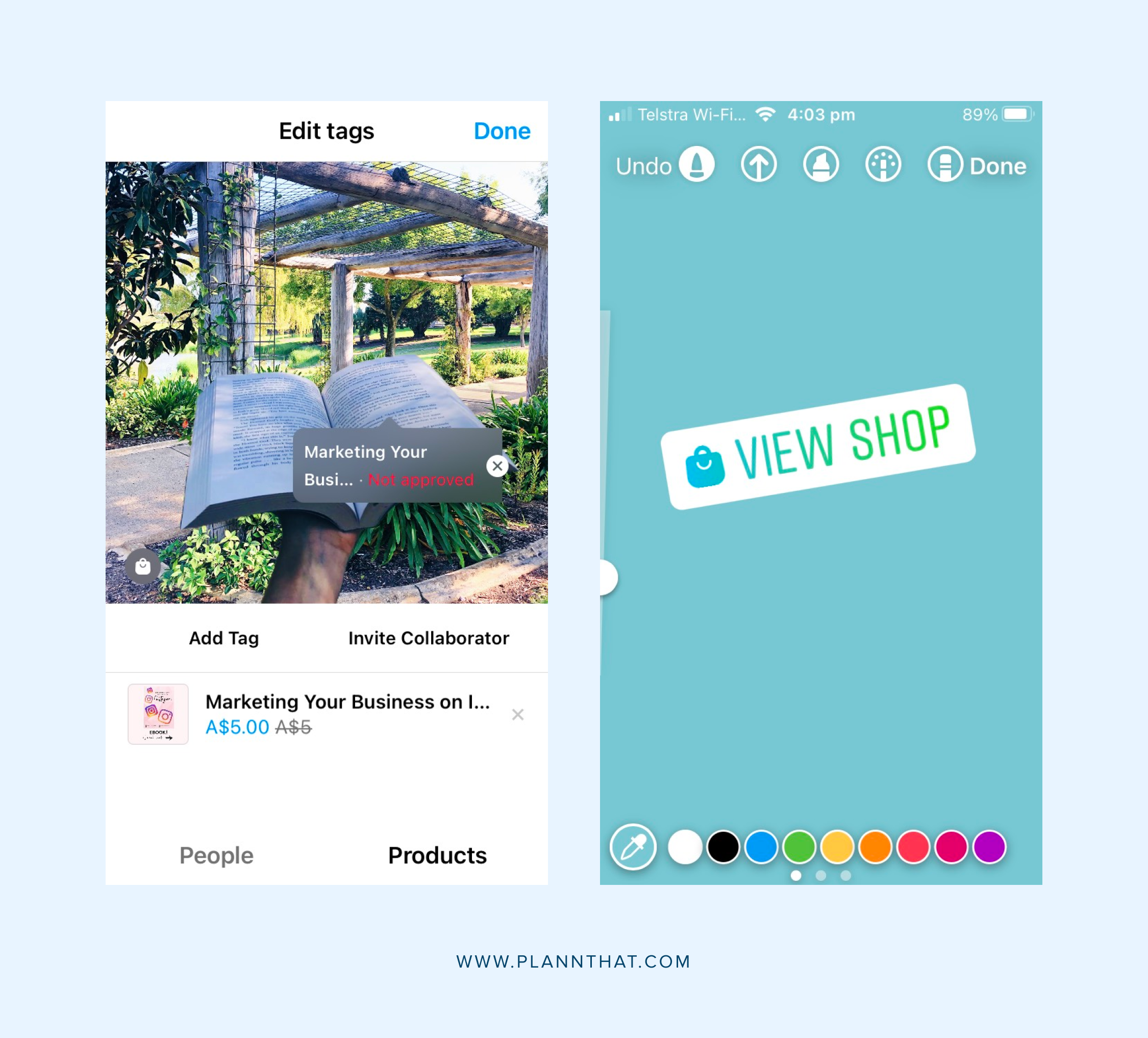 Step 5: Finally, if you're based in the US, you can try the Instagram Checkout feature! Still new to the 'gram, this tool allows users to purchase products without ever leaving the app, making it easier than ever to provide your customers with access to buy.
2. Rake in those brand deals
Brand deals are another great way to earn money on Instagram, all while growing your account and building brand awareness. Who knows? One brand deal could even lead to a long-term business opportunity!
Step 1: The first step to securing great brand deals is growing your account! As you develop a clear brand on Instagram and build your follower base, you can begin to connect with companies seeking advertising opportunities.
Step 2: When your Instagram account has started to establish a following, it's time to start looking for brand deals! Begin to approach companies you'd be proud to work with and that sell products that align closely with your personal brand.
Step 3: Next, get an agreement in writing. Brand deals may seem like fun, but they are business processes, so it's best to get the terms and expectations of your deal clarified in writing before you begin producing content. Don't forget to find out the rate of pay!
Step 4: Once you've secured a brand deal, prepare your content. It's important that your brand deal content is of the highest possible quality and that it centers the product you're being paid to advertise. If you've been provided guidelines, use these to inform your content decisions.
Step 5: Lastly, hit publish! When you share branded content, you'll need to use relevant #ad hashtags or a paid partnership label, available in advanced settings of the post sharing tool. Market your branded content as well as you for the chance to secure further work!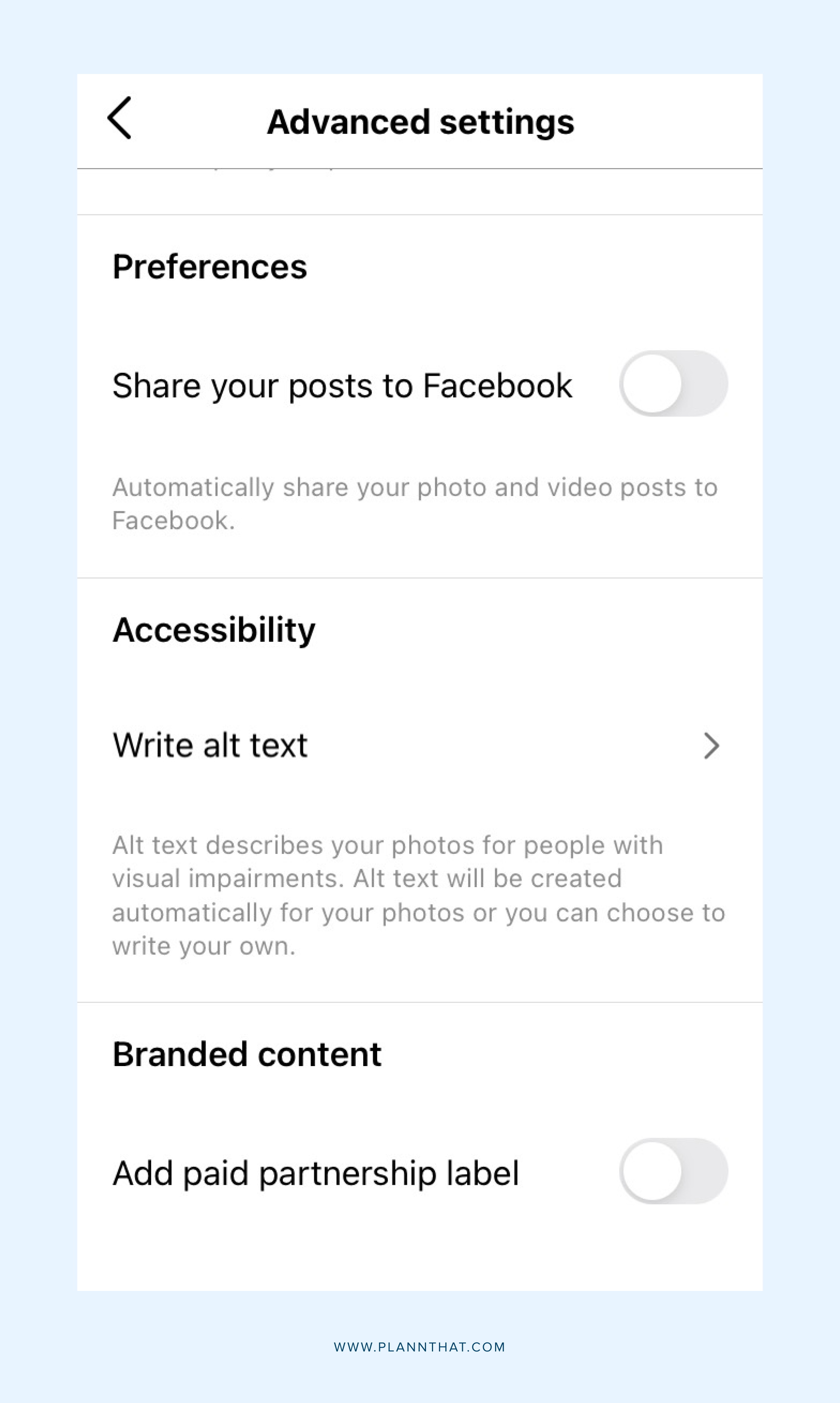 3. Get ready to advertise
Like brand deals, advertising is a growing medium on Instagram and offers a great way to use your account and earn some cash for your posts. As advertising tools grow, you'll discover new ways to earn on Insta.
Step 1: Before you can start advertising, you'll need to work on your account. Ensure that your content and branding is at the highest level it can be so that your account is in a good position to grow and influence users.
Step 2: After this, start to pursue advertising opportunities. Depending on your account type or niche, this may involve working with influencers or businesses to establish shared advertising approaches.
Step 3: Find your opportunity. When you've found a chance, take it! Make sure that you're advertising a business or product that you think will interest your audience. This helps to ensure the most benefit for you, your advertising partner, and your followers.
Step 4: Create content. All good advertisements start with great content, and on a visual platform like Instagram, this is especially important. Think carefully about what you can say to promote genuine interest and sales conversions.
Step 5: And last but not least, set up your advertising features! Instagram offers a range of advertising and marketing tools, including paid ads. This is a great way to get more eyes on your content and maximize reach potential.
4. Start going live on the 'gram
Increasingly, Instagram creators are earning money using Instagram live! Live videos on Instagram allow you to communicate with your audience in real time, and recent updates have included an amazing live shopping feature.
Step 1: Going live on Instagram is easy. All you need to do is navigate to your home screen, choose the + icon, and select live from the dropdown menu. This will allow you to access live broadcasting tools, including brand partnership options.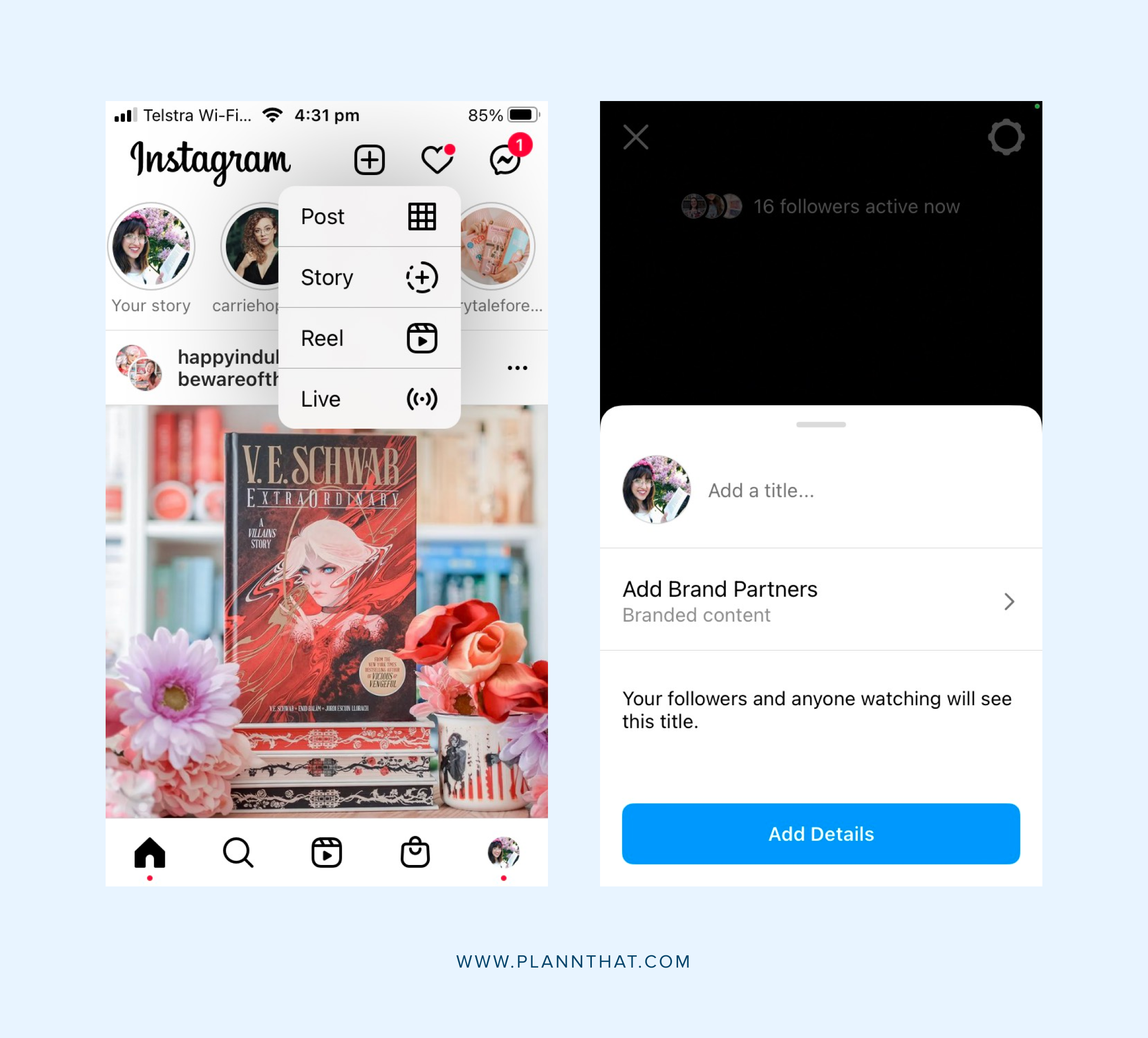 Step 2: Start your broadcast. Live content can feel overwhelming, but practice makes perfect! You can get better at Instagram live by showing up often and preparing topics to talk about in advance.
Step 3: Start using live shopping. The live shopping tool is only available when you're live on Instagram. You can use the tool, available in the live menu, to tag products from the Facebook shop linked to your Instagram account. These product listings will show up at the bottom of the screen.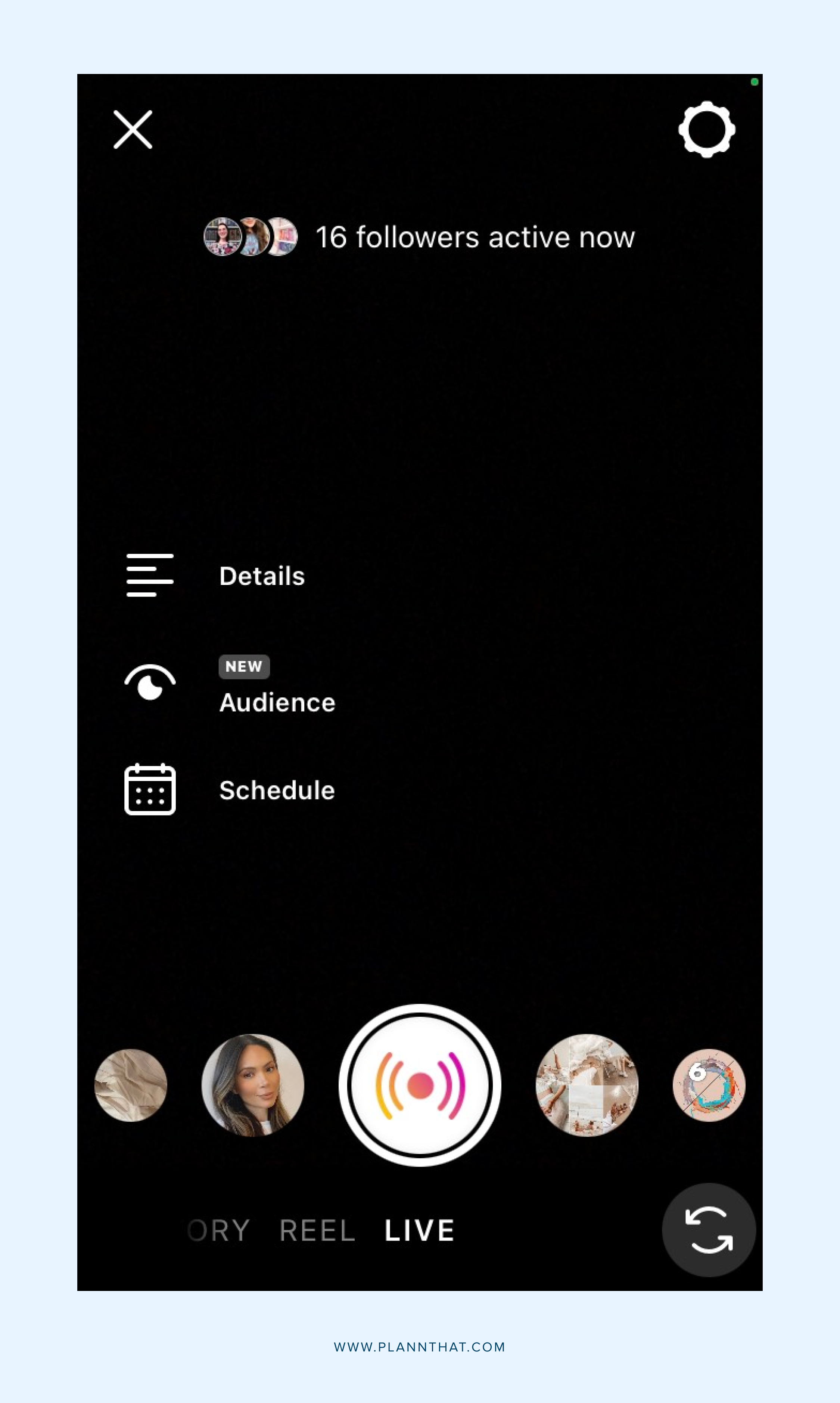 Step 4: Give consumers a reason to buy. Simply letting customers know what you sell is rarely enough to make them want to purchase your products. During your livestream, provide users with information about the benefits your product can provide.
Step 5: Finally, remember to track conversions. Using Instagram analytics tools, you can keep track of how many people have clicked on your livestream and the product you tagged during it. This can help you get a sense of how successful your live shopping attempt was.
5. Share your social media skills
Can you earn money on Instagram if none of these options are right for you? Of course you can! Sharing your social media skills with others is a great way to monetize your 'gram skills and support businesses you love.
Step 1: Before sharing your social media skills with others, it's important that you work to develop them as much as possible. Read the Plann blog, and learn as much as you can about social media trends and features.
Step 2: Once you feel confident in your Instagram skills, set up a small business of your own! Start approaching brands that you think could benefit from the support of a skilled social media manager.
Step 3: Get to work! When you've landed your first social media client, it's time to get started creating content. Produce a clear and consistent social media calendar, and devise an Instagram strategy before creating individual posts.
Step 4: Check your success. When posts go live, it's always a good idea to keep an eye on how they perform. You can do this using the Instagram analytics tool. This will help you improve your social media skills even more and provide better value for your clients.
Step 5: Build your business. Soon, you'll be ready to start working with more amazing brands! Start to market your services, and look for clients you think you can help as they grow their Instagram accounts. The next opportunity is just around the corner.
Plann to earn
If you're ready to start earning money on Instagram, there's no better time to get started with a free 7-day trial of Plann! Access a range of content creation tools and features to help you monetize your Instagram content right now.