Have you seen people on Instagram with a beautifully spaced out bio and wondered how you can achieve the same look?
We've got you sorted!
Adding spaces to your Instagram bio is a great way to let your content breathe, draw attention to important parts and stand out against the competition.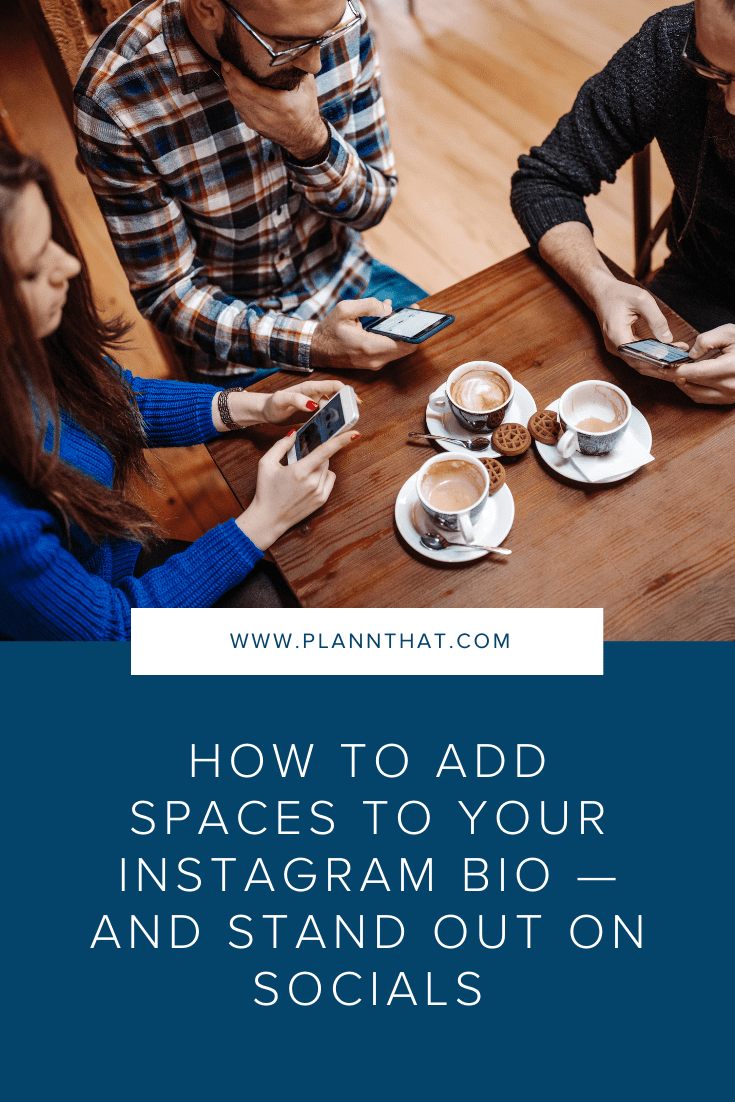 Not only is it a great way to make your bio more visually appealing and easier to read, BUT you can do all four of these solutions in under five minutes.
Ready to up your Instagram bio game?
Let's dive in!
How to Edit Your Instagram Bio With Spaces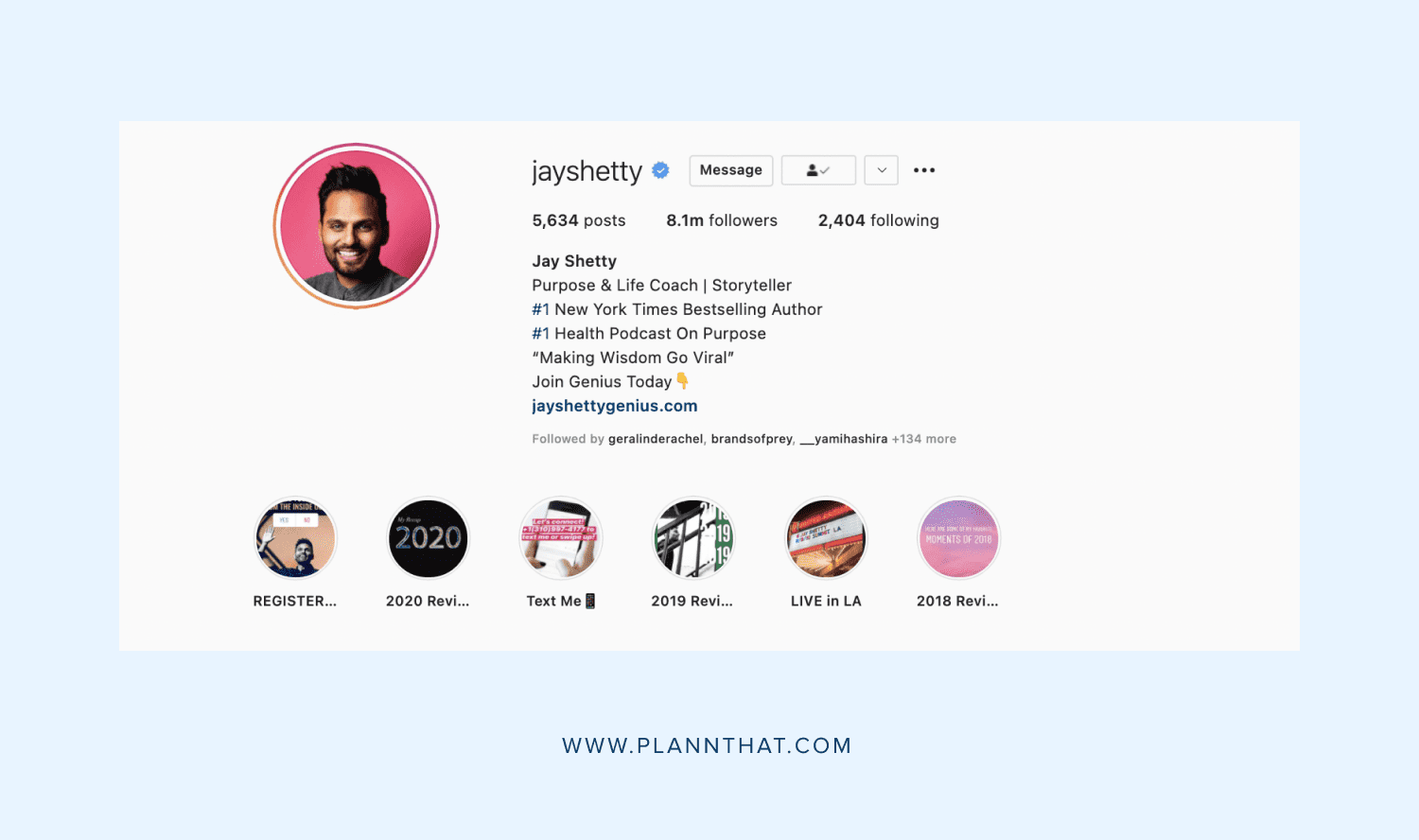 Here are four of the best ways to make spaces in your Instagram bio:
Method #1: Use Your Notes App
On the Instagram app, it's not possible to put spaces in your Instagram bio. After you tap the 
'Save' button, all your formatting goes out the window.
How do you get around this?
Type your bio out in your Notes app. If you don't have a similar app on your phone, your email drafts are the back up you're looking for!
Here's how to do it:
Step 1: Write your caption, select the text, and copy it
Step 2: Open the Instagram app, go to your profile and tap "Edit Profile"
Step 3: Tap on the "Bio" section, paste your caption into the box, and you're done!
Psst…For the formatting to stick, you need to remove all spaces after the last period, word, or emoji that ends the sentence before the line break.
Method #2: Line Break Generator App
There's an app for everything — including your Instagram bio space problem!
On your desktop, you can use websites like:
On your phone, you can download an app like Insta-Space on iPhone or Android to draft your bio and captions before posting to Instagram.
To use a line break app, all you need to do is type in your bio, copy it, and paste the text into the bio box on the app or via desktop.
Method #3: Use Plann to Create an Instagram Bio Space
Whether you use Plann on your desktop or phone, you can create an Instagram bio with spaces by using the 'Create' tab.
With this tool, you can quickly type up your bio, and you won't lose your formatting. Add in a few emojis and Instagram fonts to spice it up, and when you're done, paste it into the bio box on your profile.
The best part? It will take you less than five minutes!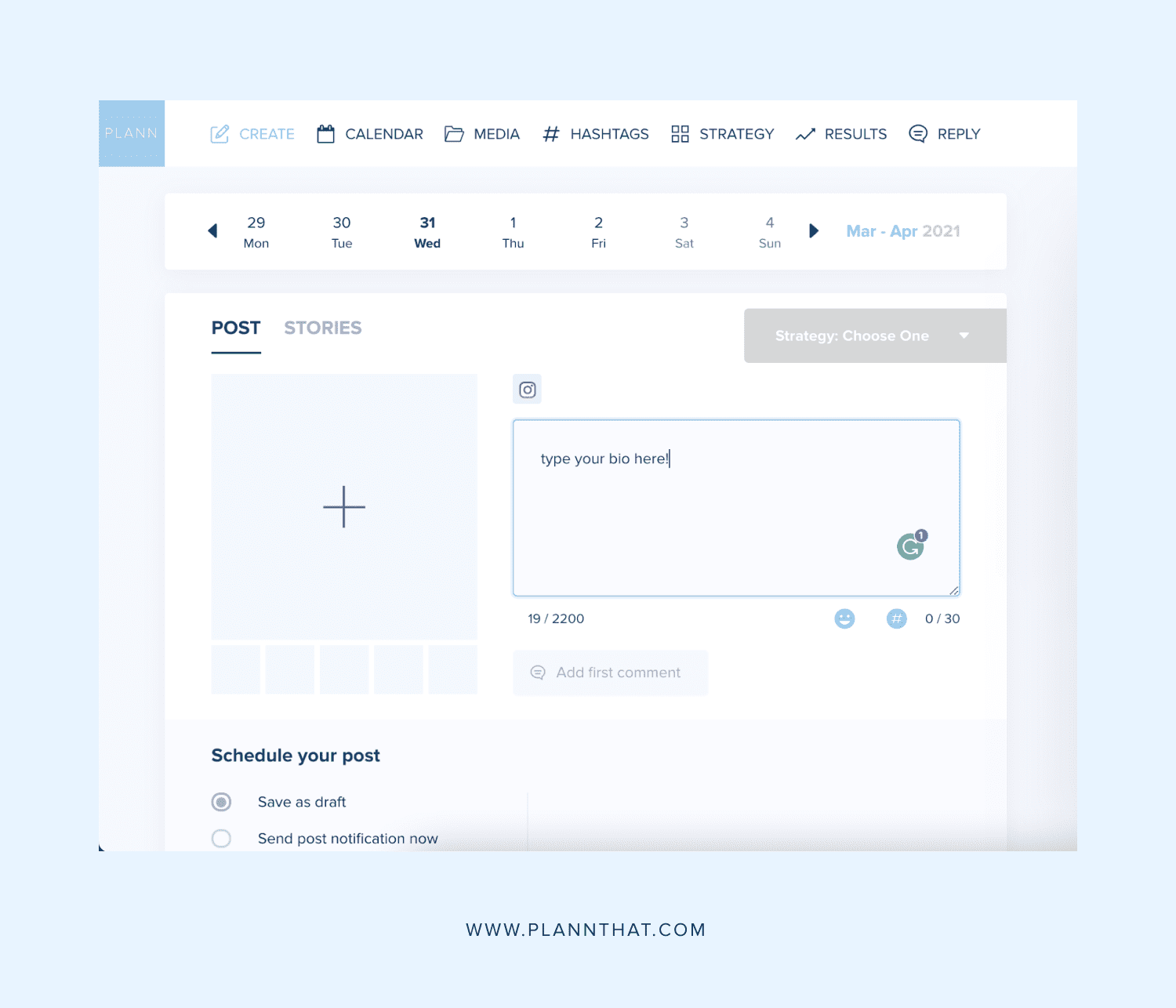 Method #4: Edit Your Instagram Bio With Spaces on Your Desktop
Want to add space to your Instagram bio without all the other methods? Log onto the app with your computer
Here's how to get spaces in your Instagram bio with the desktop site:
Step 1: Log onto your profile at Instagram.com
Step 2: Go to your profile by clicking on your profile picture in the top right-hand side corner
Step 3: Click on the 'Edit Profile' button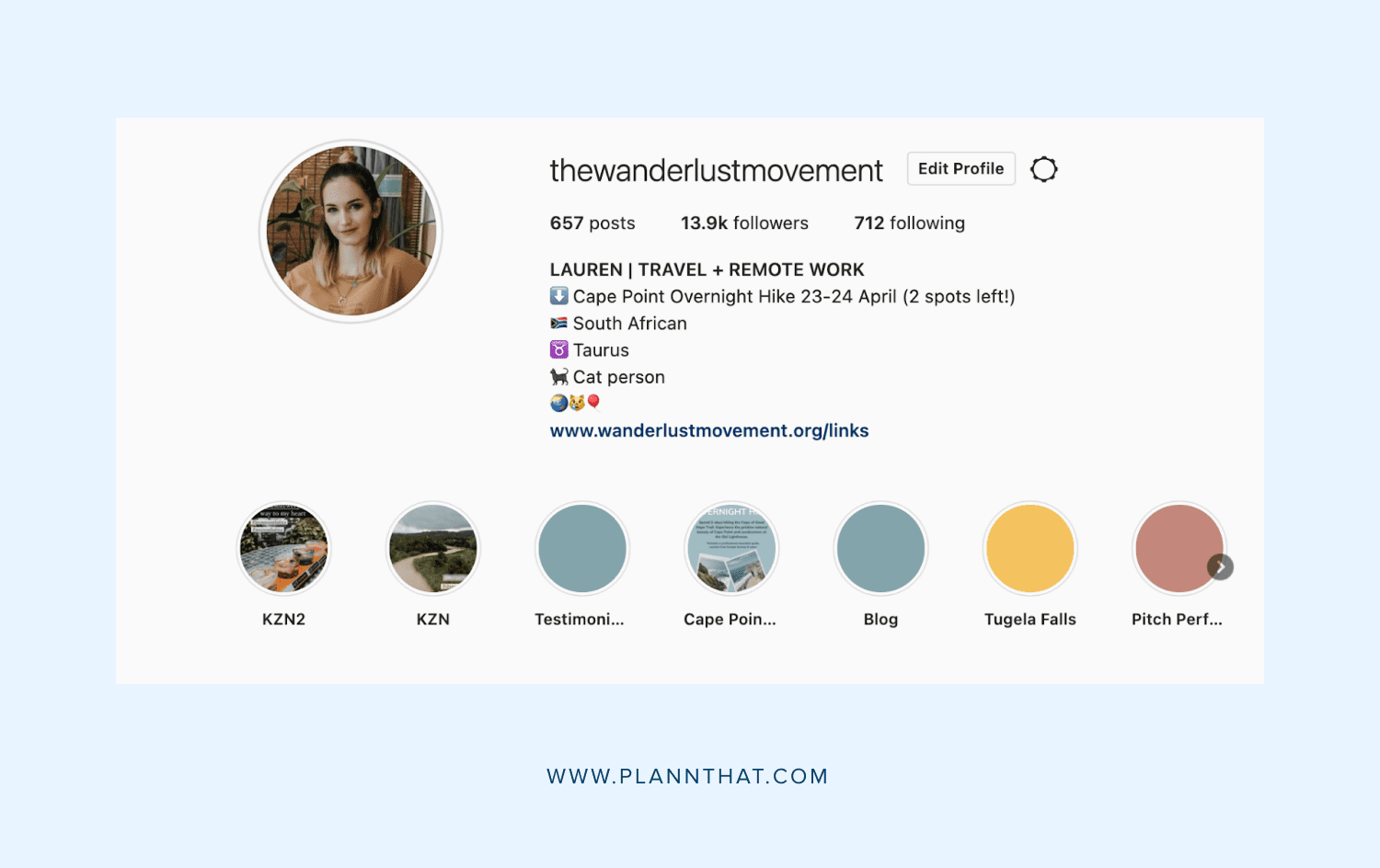 Step 4: Fill in the bio box and remember to avoid any spaces at the end of each line break
Step 5: When you're happy with your bio, scroll down, and click on the 'Submit' button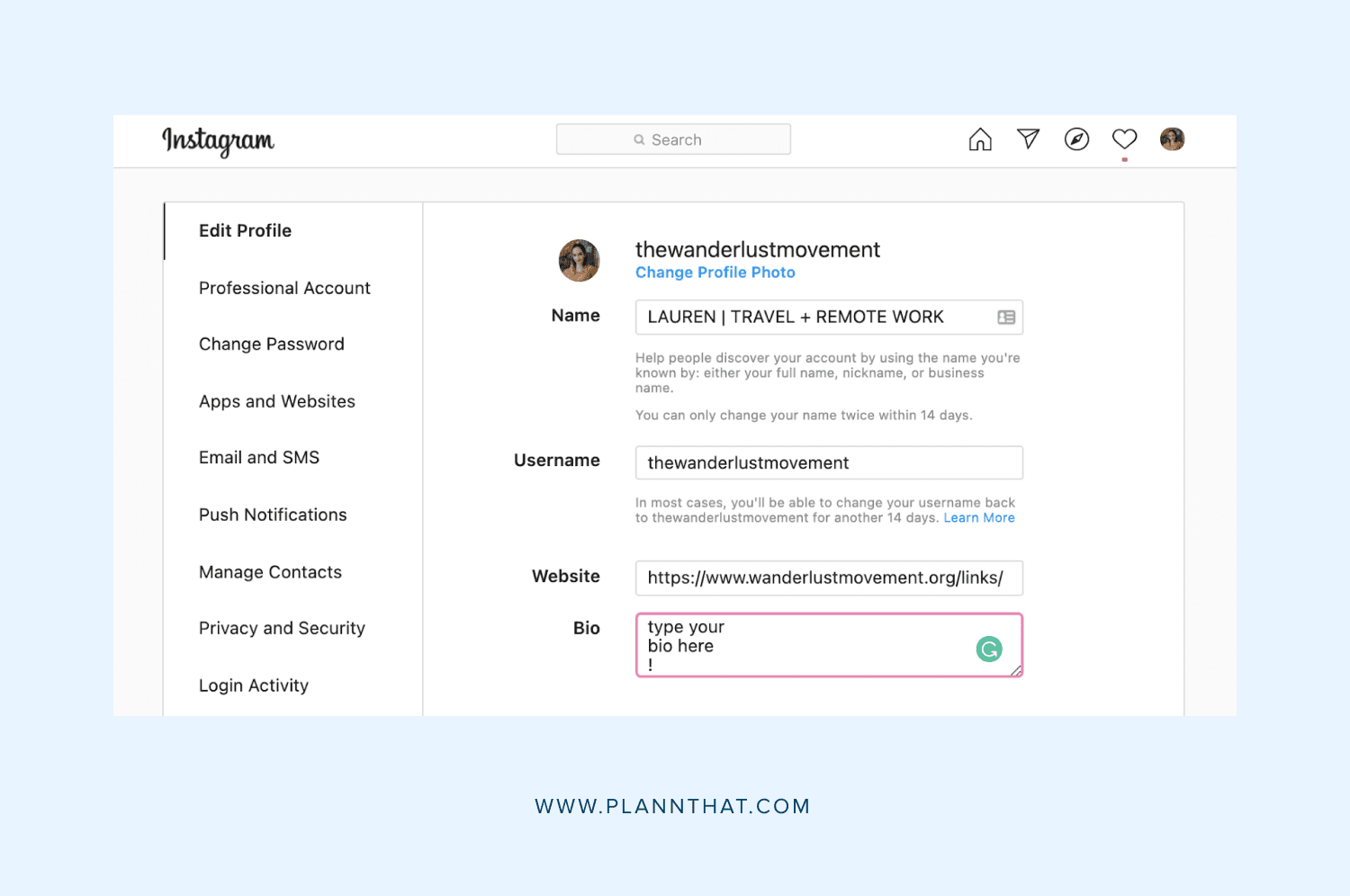 How to Center Your Instagram Bio
Now that you know how to make spaces in your Instagram bio, here's another hack to add some spice to your profile.
To make your bio text centred, all you need to do is this:
Step 1: Copy the space between the arrows: >>⠀⠀⠀⠀⠀⠀⠀⠀⠀<<
Step 2: Go to the desktop site, and click on the "Edit Your Profile" button
Step 3: Go to the bio text field and paste the space before each line of text
Psst…If your text isn't perfectly aligned, add or delete spaces until you're happy!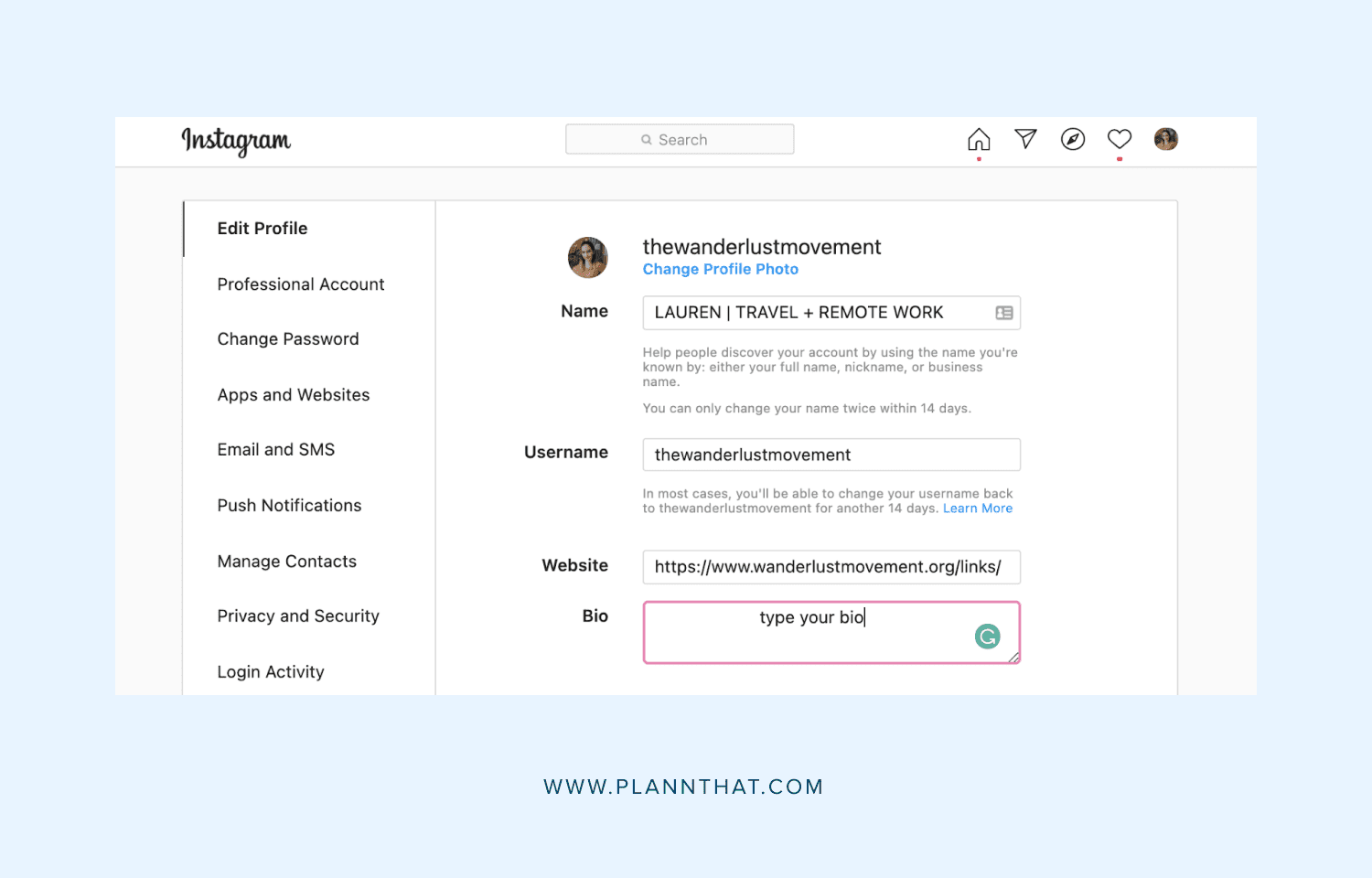 Start Writing an Unforgettable Instagram Bio
Now that you've got your bio sorted, you can start focusing on bigger Instagram goals, like building your marketing strategy! 
Ready to skyrocket your Instagram growth into the stratosphere? Sign up for a free Plann account and start planning, managing, and scheduling your Instagram posts at the best times for maximum engagement!