We've all had a clever bio. That one with the inside joke in it, or something like 'A Caffeine Dependent Girl Boss on the Rise,' or 'Sitting at Home Waiting for the Pizza Delivery Man.'
Classic!
But when it comes to business, you probably want your audience to do more than just giggle at how clever you are. Heck, you may even want them to become interested in what you do! Or better yet buy from you!
Here are 5 simple steps for creating an Instagram bio for your business
1. Start With What You Do
Sounds like a 'duh' moment, but how many times have you been on Instagram and an amazing image has caught your eye? You scroll through the grid and even read the bio…before leaving thinking to yourself, 'I wonder what they do.'
Get it out there in front so that there's no confusion.

2. Instagram Story Highlights Are Part Of Your Bio
Use 'em! You've got a very limited number of characters and right below that, a bunch of pretty pictures that can communicate what you do even more clearly. They're also a great place to demonstrate value, or share a win; don't let story highlights get missed!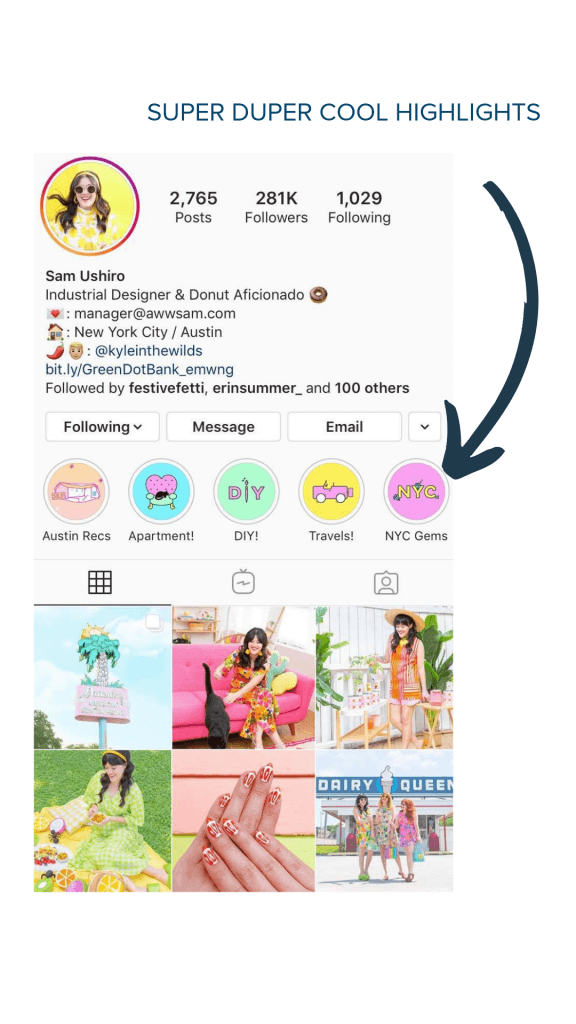 3. Include Your Link!
A multi-link is the best thing that you can put in your bio, then you have one link that can include everything! From your website, you shop, your other socials to more. The opportunities are endless. We use Plann's very own, EasyLink.
EasyLink enhances the experience of creating, managing and sharing content by focusing on visuals, customized designs and modern aesthetics.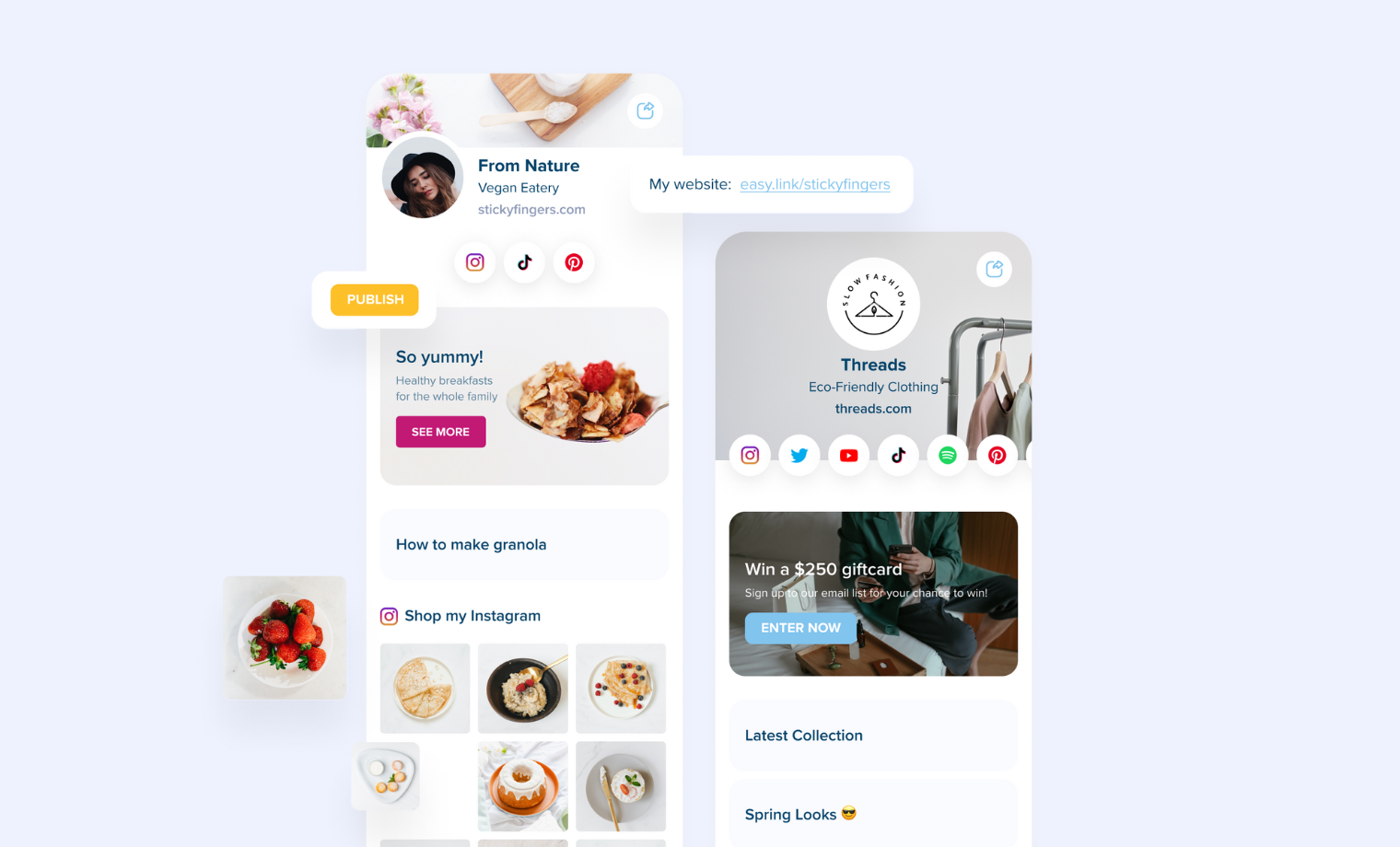 4. Think About What Your Audience Will Search For
People are odd. For example, when I search for something online, it sounds nothing like me in real life. Let's say I'm on Instagram looking for athletic wear.
Don't judge me…..well judge me a little cause I don't exercise
In real life, I'd say to someone, "I'd like to buy some athletic wear."