It's no secret that Instagram is a seriously powerful tool for brands and businesses to reach their target audience. So much so, that's easy to forget where it all began! 
When Instagram launched back in 2008, it was far from a marketing platform (unless you count posting photos of cute dogs and cafe lunches as marketing!) Instead, it was a space for sharing photos with your community for the sheer enjoyment of it.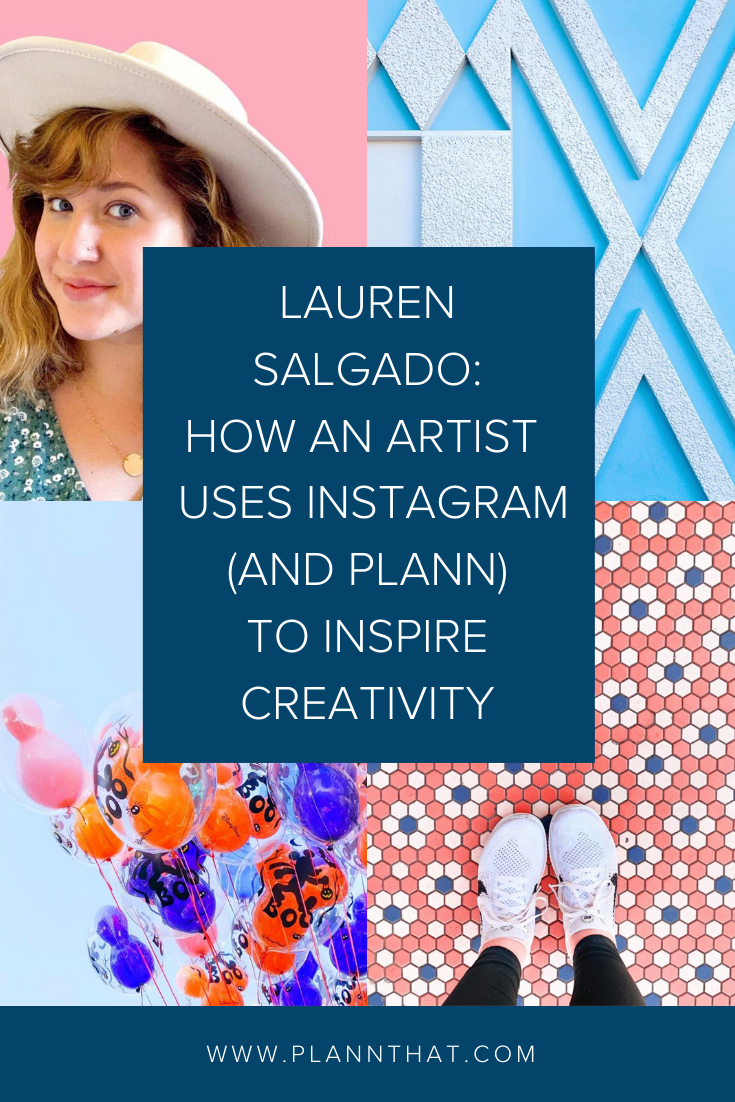 Of course, we're SO grateful for the potential of Instagram as a business tool. But, every now and again, it's nice to be reminded of the true, original purpose of Instagram — to create.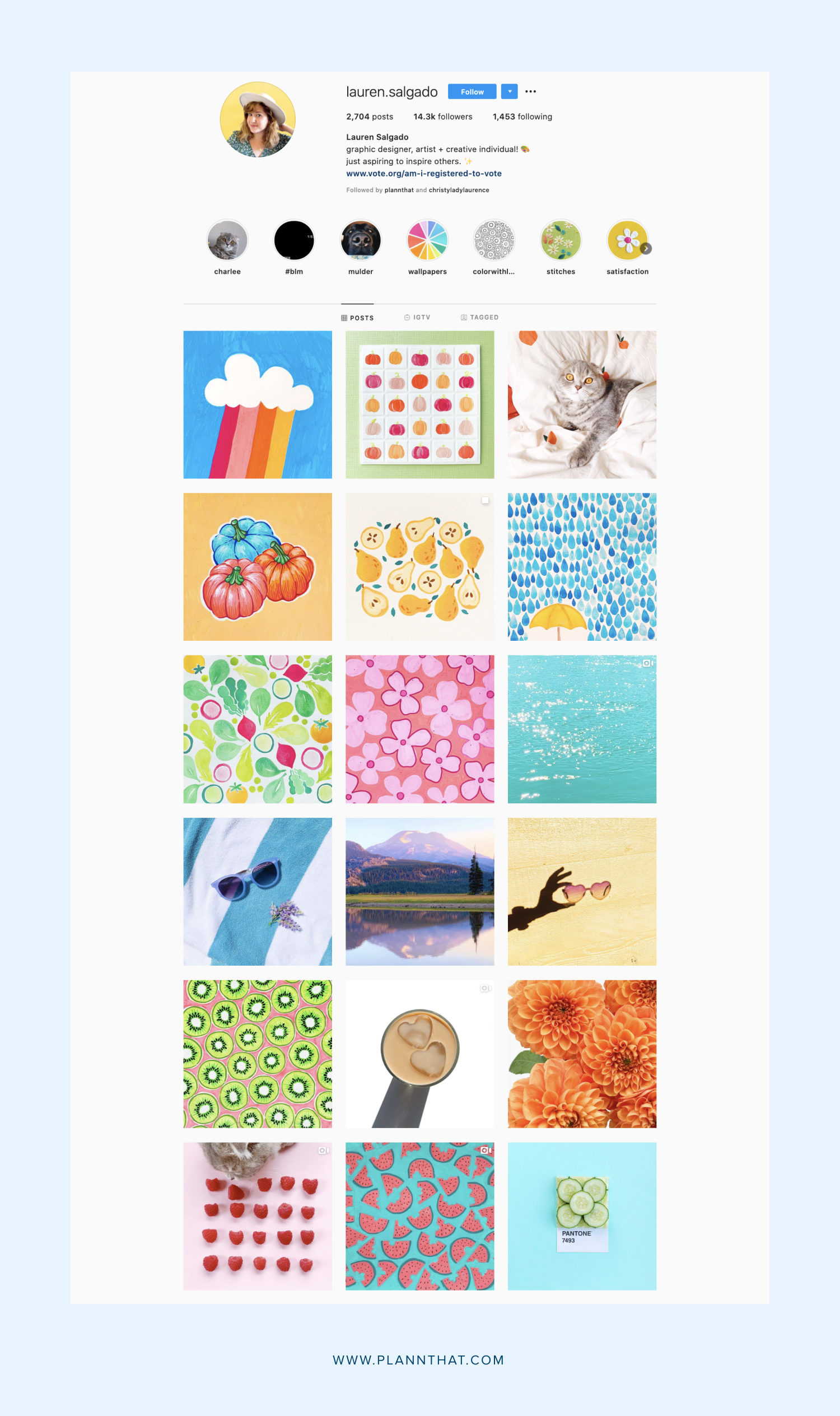 That's why we're so obsessed with Plann'r Lauren Salgado aka @lauren.salgado. A graphic designer by day and multiplatform artist by night, Lauren's stunning Instagram account has one singular goal — to inspire her followers (all 14K of them!) 
Her colorful feed is filled with bright and beautiful photos, paintings, stop-motion animations and drawings (seriously, there doesn't seem to be any medium she hasn't mastered) Not only is her account an absolute feast for the eyes, but it also reminds us how fun and important it is to create for the sake of creating.
Read on to learn more about how this talented artist uses Instagram as a creative outlet, her favorite Plann features, tips for creating an aesthetically-pleasing feed and more!
The account purpose
"My Instagram is a creative outlet, and a way to bring joy to others through my personal work. I work full time as a Graphic Designer/Social Media Manager/Photographer for a local food company here in Oregon. I've always believed that art and creative hobbies should be pursued by everyone, no matter if you think you're artistic or not. My hope is that I inspire others to make things that make them happy, or at least gain a smile when they see what I'm posting. I've been posting my work consistently for quite a few years now, and my Instagram platform has given me a space to develop my own personal style and connect with other artists and designers all over."

Favorite thing about Instagram?
"The friends I've met, the inspiration I find, and the knowledge I can gain from the creative community. If you told me seven years ago when I first started posting my artwork, that I'd have a following of over 14k people, I wouldn't have believed you. I'm infinitely surprised at the amount of people who just follow me for my work, and my creative endeavours, and who don't mind that I dip my hands into a variety of mediums and projects. Instagram has helped me create an audience I didn't know existed, and a support system that keeps me motivated to keep making new things."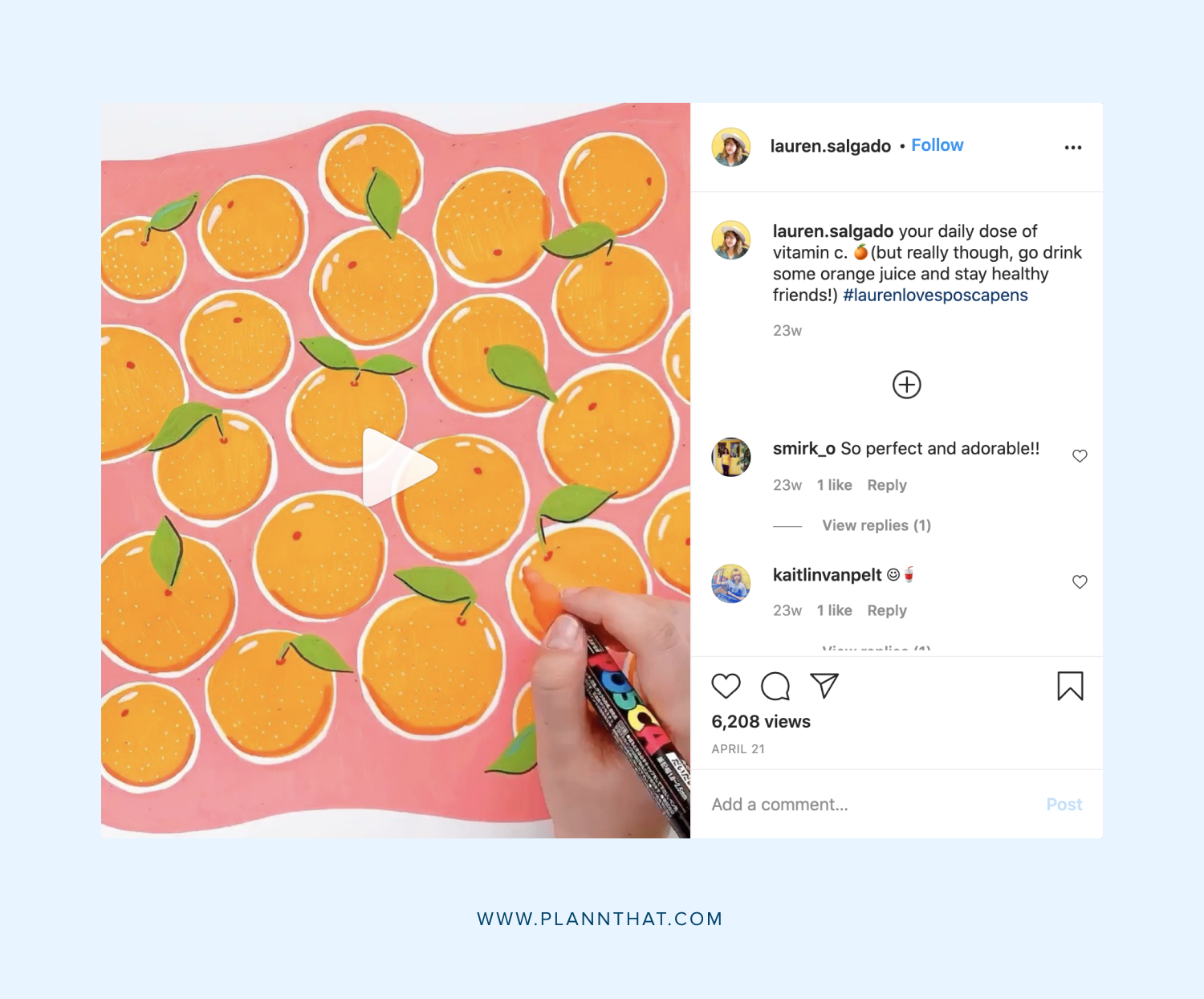 Social media before Plann was…
"Time consuming… and I had a crazy amount of screenshots hidden in my camera roll. Yikes. I used to post something, screenshot my page, delete it, and then reference the screenshot to see if it worked within my grid. [Life also] wasn't nearly as fun!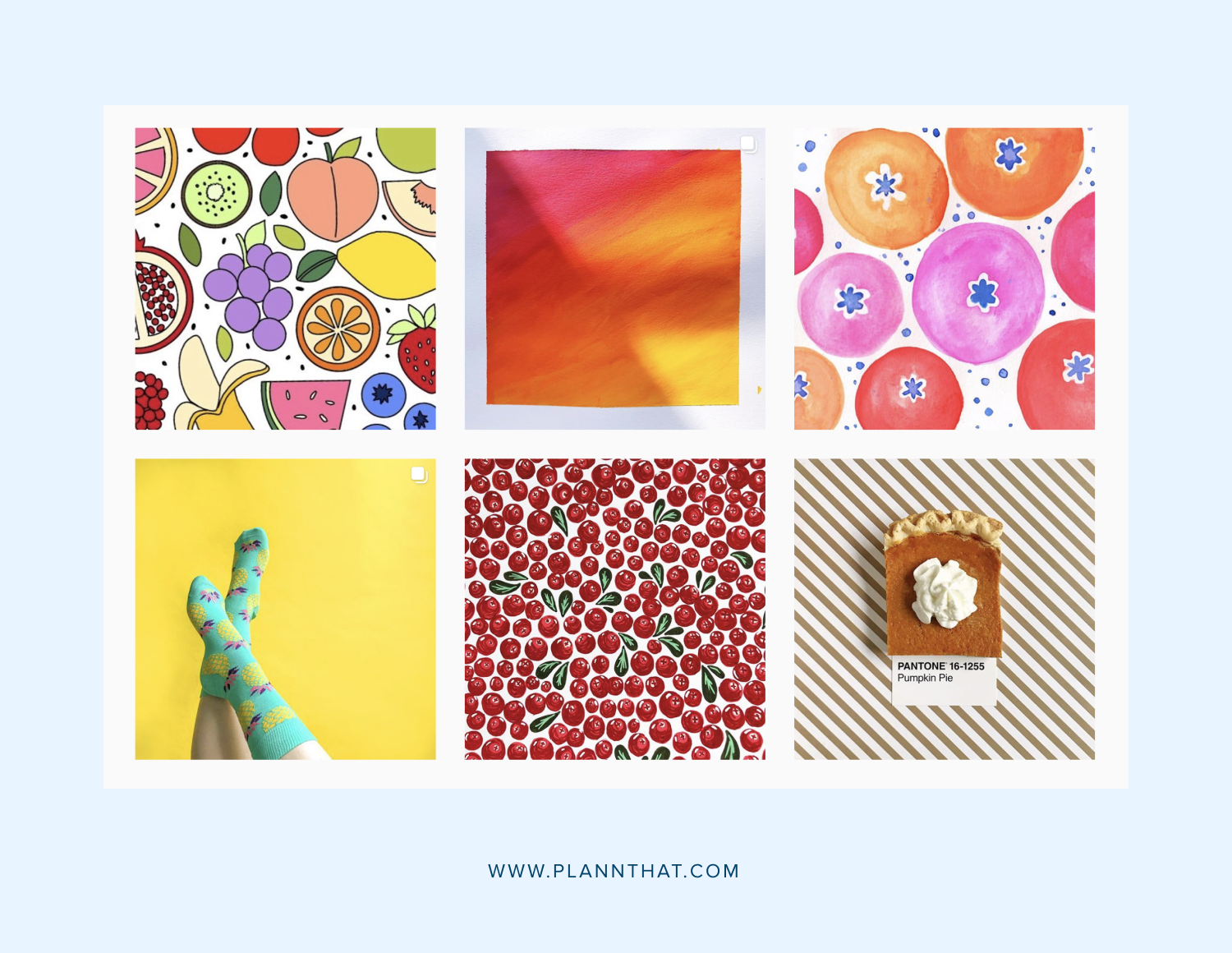 Instagram after Plann
"The way my feed transformed was so noticeable to me — the ability to match colors and composition behind the scenes made my work stand out more as a whole than individual pieces on their own.
It may sound odd, but Plann gives me peace of mind! When I have a lot of things to post, I can reconfigure what order I'll post it in to make it the most aesthetically pleasing grid is a fun challenge. It's soothing for me to figure out what piece of the puzzle I'm missing, and to be able to know what to make next to make it all come together."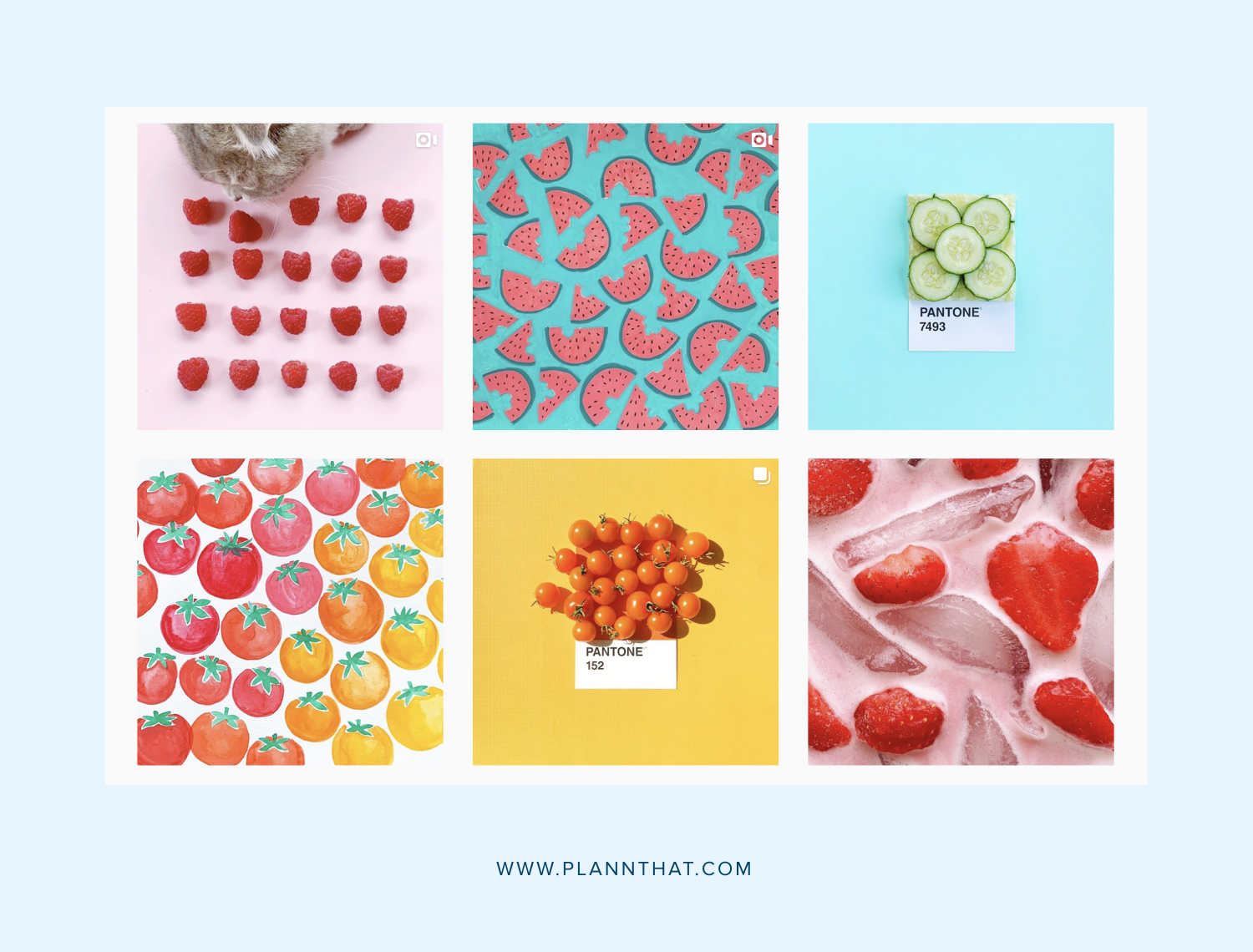 What features of functions of Plann do you love and use the most?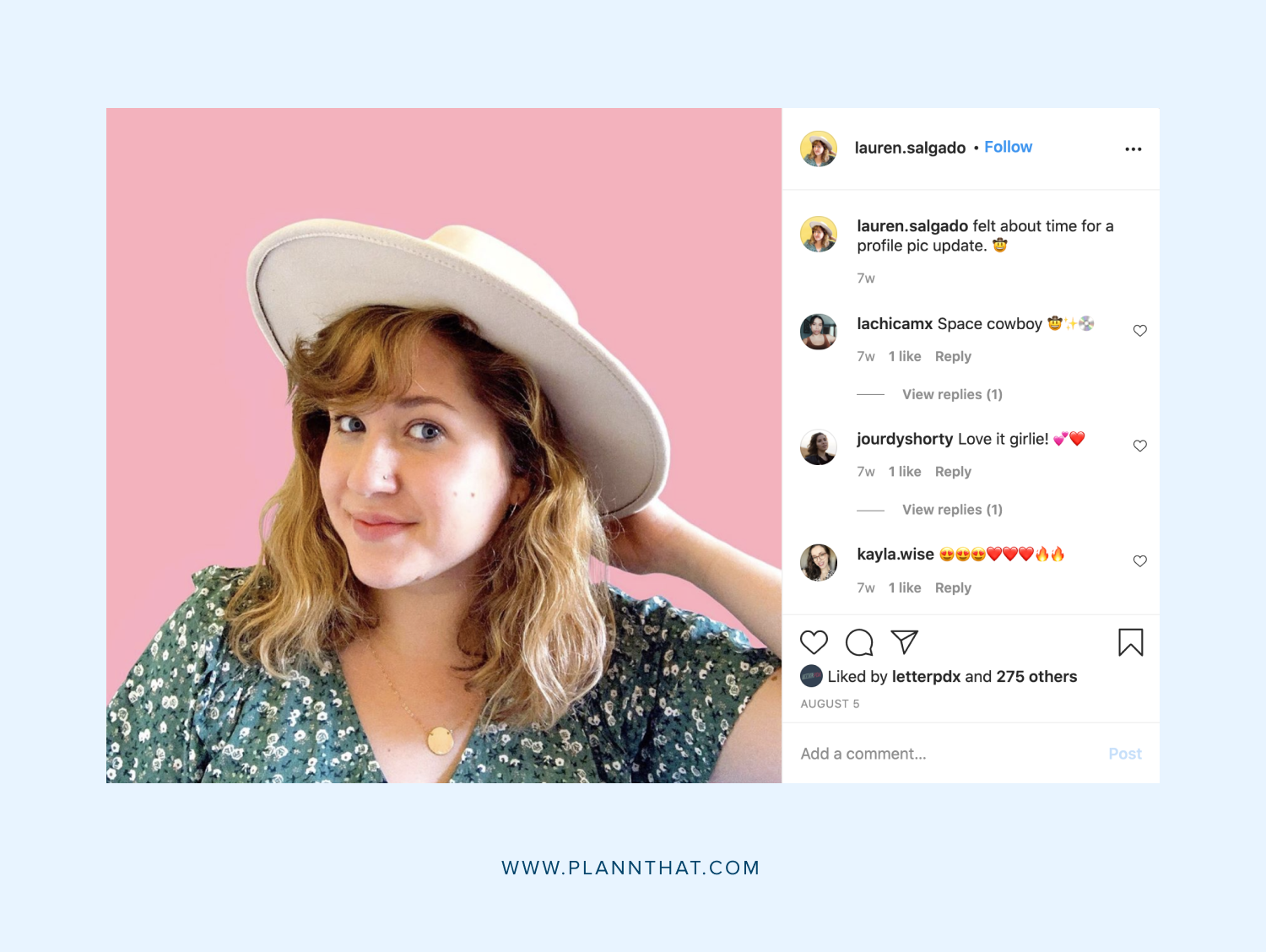 "I love being able to just drag and drop images around. It's probably one of the most simple functions of the app, but the ability for me to visually see how two images work next to one another is key. And I love that you guys introduced photo editing, it allows me to crop an image quickly and try something new without leaving the app."
Top tips for building a beautiful aesthetic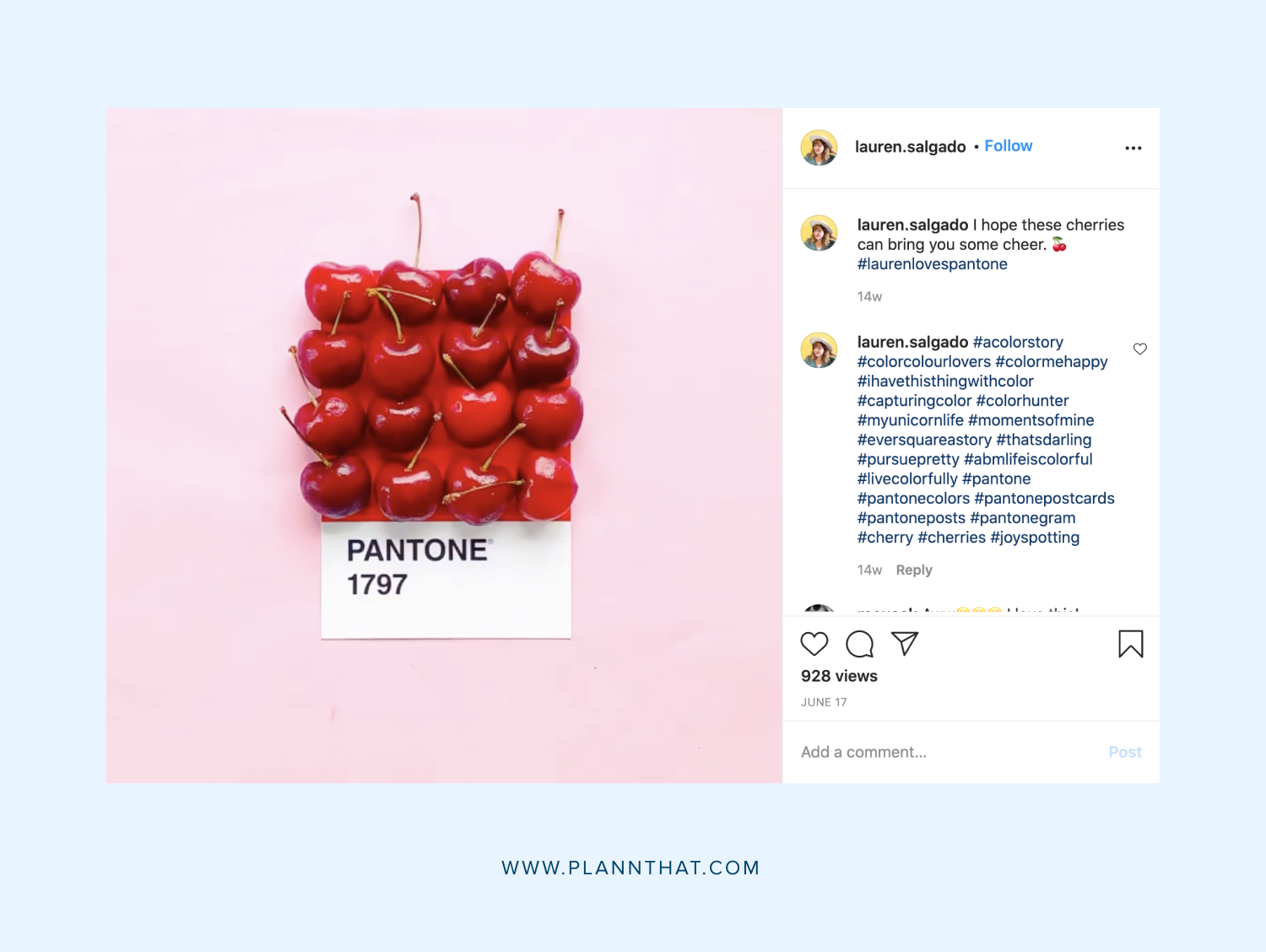 "A lot of people pay attention to not having two images next to each other that are similar in color… but I feel like some brands also need to consider composition. Especially when they've got the same product images over and over, how can you switch up the angle or the environment to keep your brand looking dynamic? Consider switching up your filters as well! I find that moving with the seasons is actually really helpful as a guide for staying relevant and fresh."
What's next for you?
"Continuing to inspire others! One day, I hope I can get into teaching, I'd like to show people how being creative can not only be a career if you'd like it to be, but a passion that can ease stress and be a mental vacation too."
You can follow Lauren @lauren.salgado.
Ready to get your own creative juices flowing? Log into Plann today to use our planning tools to start creating your Instagram masterpiece