Are you using Facebook Reels as part of your organic marketing strategy?
Here's why they're essential to success: research shows that Facebook Reels reach approximately 140 billion plays per day across the Facebook app!
By learning how to use Facebook hashtags effectively, you can plan to easily find your target audience and direct more traffic to your Facebook posts and even your website. This can mean amazing things for your overall marketing strategy!
So how can you choose the right hashtags to take your Facebook Reels to the next level? This is your complete guide to getting started with hashtags on Facebook Reels right now.
What are hashtags on Facebook Reels, and why are they important?
Across many social media platforms, hashtags can have the power to help you boost your reach and generate more interest and engagement for your content. Facebook is no exception!
Facebook hashtags are an excellent tool for improving the searchability of your posts. Clear, industry-specific hashtags on Facebook can help you tap into the power of social SEO to make your Reels easy to find online.
Using hashtags on Facebook Reels amplifies your chances of reaching a wider pool of new, relevant users. These searchable tags make it easier for Facebook to rank your content in search results, instantly boosting the organic visibility of your videos (without spending a cent on social advertising).
From highlighting a call to action to launching a fresh advertising campaign, hashtags can boost brand awareness and overall post-performance. Using popular hashtags can give you the chance to jump on a trend. Plus, you can invent your own hashtags to collate and curate user-generated content, competition entries and so much more.
There really is no limit to what you can achieve when you find a way to make hashtags work for your Facebook strategy and posting schedule.
How Hashtags Work on Facebook Reels
On Facebook Reels, hashtags can be used to turn key terms and phrases into clickable links within your post caption. But that's not all.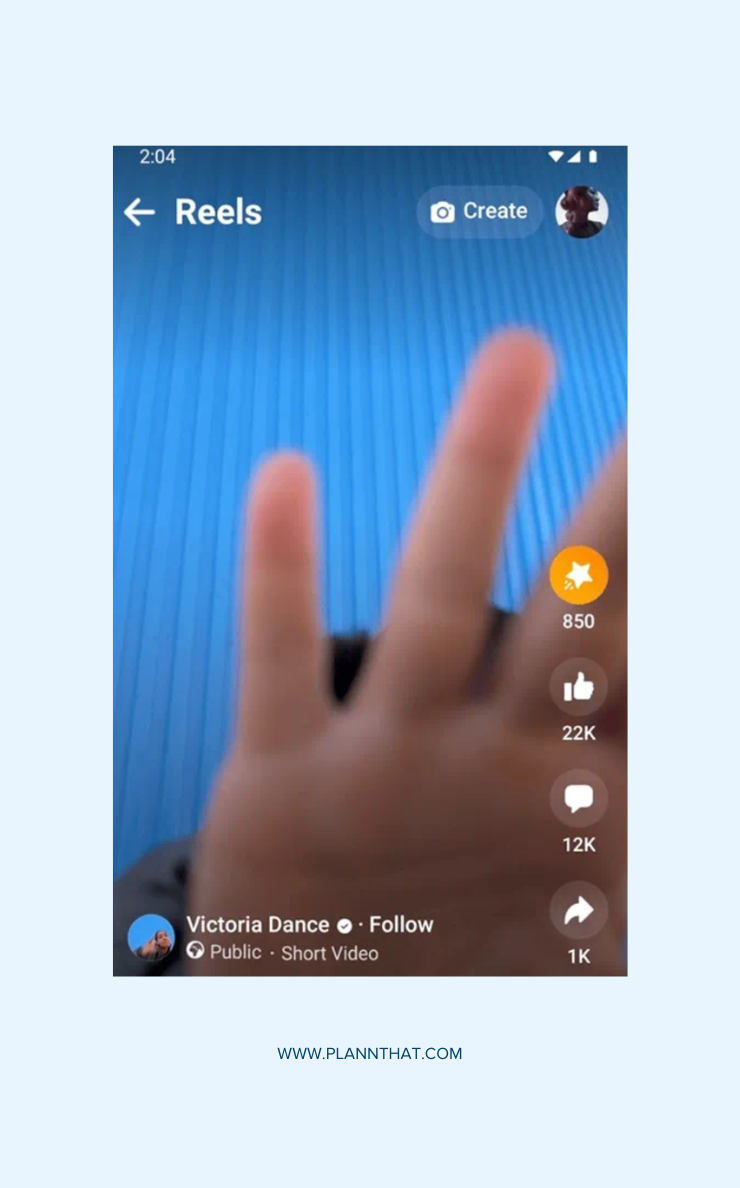 When you search for or click on a specific hashtag on Facebook, you'll be directed to a long list of Facebook posts, including Reels, that include the select hashtag. This makes hashtags a critical tool in helping Facebook users find content they care about, even from accounts and pages they don't already follow.
Your hashtags can help your content achieve more engagement with a wider audience, reaching far beyond your existing followers. Talk about a great opportunity for incredible social media growth!
Researching and choosing relevant hashtags for your content
Feeling overwhelmed or confused by the idea of selecting the best hashtags for your Facebook Reels? Don't overcomplicate it! Even a simple strategy can go a long way toward helping you grow your brand presence and build a strong virtual community.
Generally, it's a good idea to hashtag relevant terms that speak to your brand's niche and target the right audience for your content. An effective Facebook hashtag is one that aligns with the true values your brand represents, as well as what users can expect from the video you're hashtagging.
Hashtags allow you to grab the attention of users who are searching for specific topics and terms. Use a mix of trending hashtags and less-used hashtags to cover all bases and give your Reels the best chance of getting discovered.
Psst… want to access hundreds of relevant, high-performing hashtags in just a few clicks? Harness Plann's Hashtag manager is the easiest way to add handpicked hashtags to your Facebook Reels within your Plann workspace.
Placement and frequency: Where to use hashtags in your Reels
Facebook hashtag rules are never an exact science. Learning what works best for your unique brand and your followers will likely require a process of trial and error. Still, there are some best practices you can keep in mind to help you achieve great results.
In most cases, video content responds well to a strong hashtag strategy, but that doesn't mean overloading your caption with too many hashtags that could be distracting or disruptive. Selectively using the right Facebook hashtags can have much more impact than overusing wrong or irrelevant terms.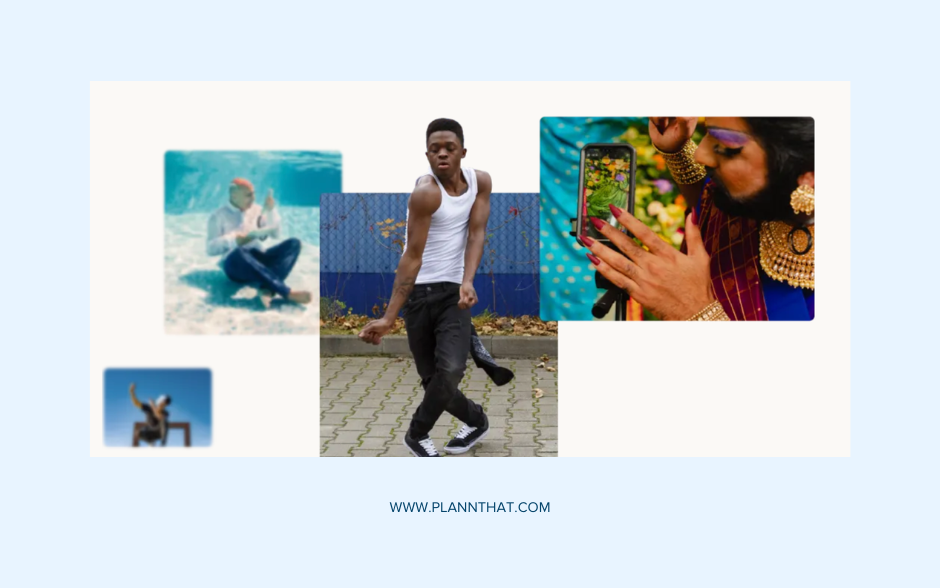 On Reels, it's usually best to choose between a handful of highly relevant hashtags that align with your niche and attract the right kind of attention to your videos. Use a couple of popular hashtags, and don't be afraid to select some highly-specific, niche terms too.
Remember, your hashtags don't have to stay the same every time you post. In fact, they shouldn't! Each time you share a new Reel with your Facebook followers, try to choose a short list of hashtags that works well for current trends and the specific piece of content you're posting.
Plus, make sure to mix up the placement of your hashtags. That means weaving hashtags organically throughout your caption and also adding a few to the end of your caption copy, too.
Tracking and analyzing the performance of your hashtags
On social media, it's never enough to post your content and forget about it. A strong social media strategy requires ongoing tracking and analysis for the best performance results.
Once you've started using Facebook hashtags to get more people interested in your brand presence and Reels content, it's time to evaluate how your hashtag approach influences your reach, engagement, and other metrics.
The Meta Business Suite, built into the Facebook platform and available for Facebook pages, is a great place to start your research. Compare post-performance based on your hashtag usage, from the number of hashtags you use to the ones you choose. You can also access even deeper data and insight into your Reels' performance via Plann's advanced analytics, too.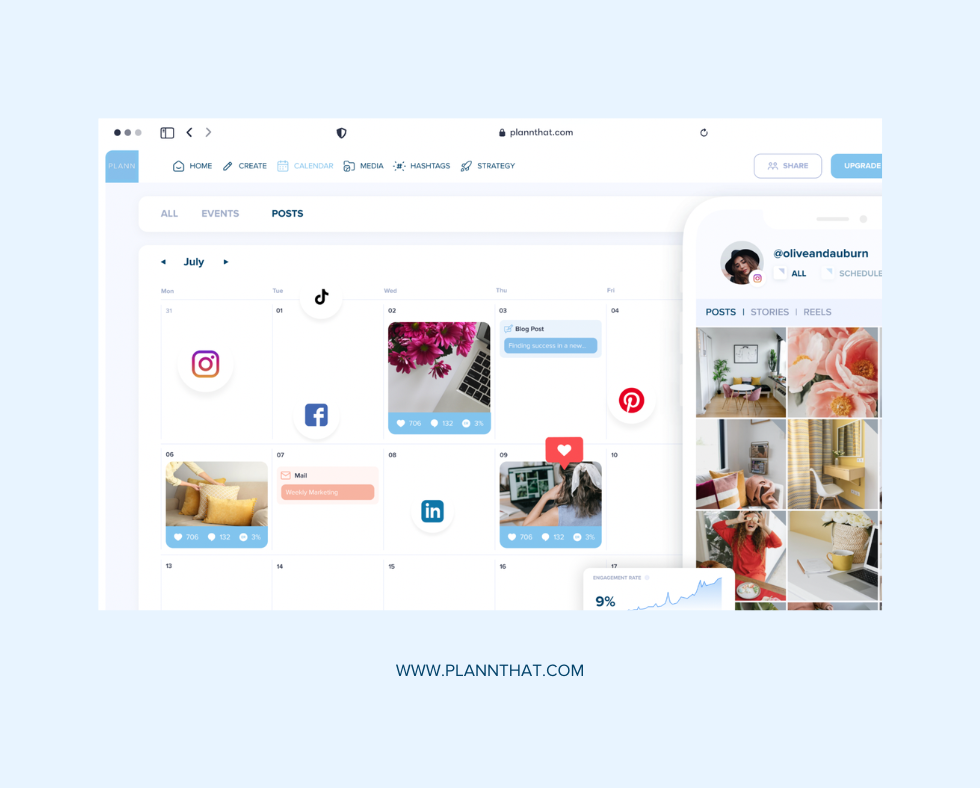 Over time, you can hone your hashtag strategy and adopt new hashtags that help you reach people who truly care about your brand and the content you produce. The more you learn about the power and impact of your Facebook hashtags, the more effectively you can strategize to help your content thrive.
Get ready to start Plann'ing
Understanding the impact of hashtags can feel confusing, but if executed well, it's worth the extra effort to learn the ropes!
If you're interested in integrating Facebook hashtags to help your Reels stand out from the crowd and reach an all-new online audience, Plann can help.
Start scheduling hashtags in your Facebook posts and checking on your latest Facebook Reels insights to identify which hashtags work best for you. Get started today by signing up for a FREE 7-day trial of Plann Pro and take your Facebook Reels strategy to the next level.