Beauty: It's something thing that has spawned endless paintings, poems, and songs. It's indefinable and fragile, yet it's something you can find in nearly anything if you look hard enough.
Being such a visual platform, much about Instagram is about celebrating beauty — whether it's a killer makeup look, beautiful sunset, or perfectly-styled apartments.
Some people may think that's superficial, but we think there's far more depth to beauty than meets the eyes. Because, one thing is for sure. When you look beautiful, you feel beautiful too — and are more likely to see the beauty in others, too.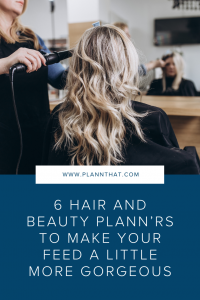 That's why we love celebrating our Plann'rs in the hair and beauty industry. Armed with an eye for the aesthetic, these talented folk help their clients and customers feel like the most beautiful version of themselves.
From the hairstylists to the makeup artists and moguls, here are the Plann'rs that will make your feed a little more beautiful.
Rapor Salon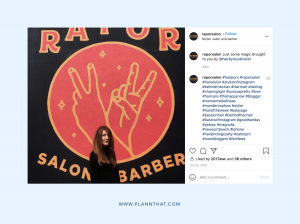 Everyone deserves to look and deserve their best — that's what is at the heart of Rapor's mission. The California-based salon and barber helps people of all genders achieve fabulous hair and feel like a million bucks. We love their inclusive vibe and cool branding, which shines through in all of their social media branding. Follow for major 'good hair day' inspiration!
Follow @raporsalon
Valerie Lawson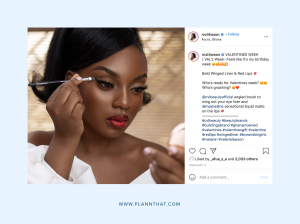 Goddess…Queen… Boss… these are just some of the words you could use to describe Valerie. This makeup artist-turned-entrepreneur is making serious waves in the beauty world. From acting as Artistic Director at Maybelline NY to starting her own beauty line, CVL beauty and doing makeup at weddings, she truly does it all. Talk about beauty and brains!
Follow @mzl4wson
Vlada Haggardy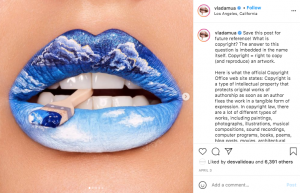 It feels like a huge understatement to call what Vlada does 'makeup.' Her work is nothing short of art. She turns lips into 3D masterpieces, from glitzy kaleidoscopes to multidimensional imagescapes. She's absolutely dripping with talent, much like some of her lip artworks. Meanwhile, we're just over here trying to learn to do winged liner! Vlada's account will inspire you to venture outside the box and unleash your inner creativity. 
Follow @vladamua
Lindsay Ellis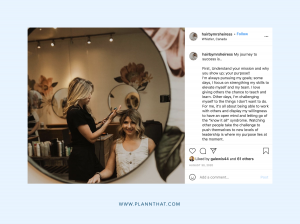 They may call Lindsay the heiress of hair… but this talented hairstylist is 100% self-made! This artist has turned her passion for all things hair into a full-blown empire, including her salon in British Columbia, Heiress Salon. We love that Lindsay shares not only helpful hair styling tips, but also gets real and vulnerable about the realities of owning a business.
Follow @hairbymrsheiress
Mishti Rahman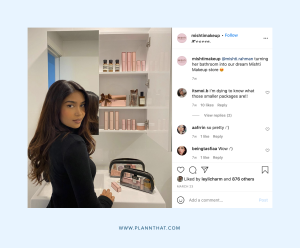 You may already know Mishti as an influencer (she has over 527K followers on her personal account), but did you know that she's also a makeup mogul in the making. Yep, this gorgeous gal is using her influence for good by creating a super inclusive makeup brand, Mishti Makeup. We love that she not only represents so many different beautiful skintones in her advertising, but also gives back $1 from every purchase to funding the education of underprivileged children. She's beautiful inside, out! 
Follow @mishtimakeup
Genbook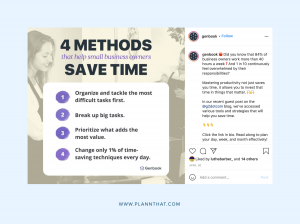 This account is a little bit different, but is an absolute must-follow if you're trying to grow your beauty business! Anyone in the service industry will know how tough it is to market your brand while also trying to provide an exceptional experience to clients. Genbook solves that problem with their smart and simple booking and management software that helps business owners get back to doing what they love most. Their account is an absolute goldmine for tips and inspiration on streamlining and scaling your beauty business.
Follow @genbook
These talented people use Plann to grow their hair and beauty businesses…and you can too! As a powerful all-in-one scheduling, analytics and creation tool, we have everything you need to slay your socials while you're offline!
Start your free trial of Plann today