Facebook captions.
You either love writing 'em, or you've become extremely skilled at avoiding the task.
Well, my fellow procrastinators, those days are over.
You will need to find a new excuse for washing the dishes or folding your laundry.
Using the power of AI and these Facebook caption tips, you're going to speed up your content creation process, write inspiring captions and boost your brand's Facebook engagement rate at the same time.
Here's how.
An AI-Caption Writer: Your Ultimate Wingman
Writer's block? Don't know her.
With an AI-caption writer (like the one we've built here at Plann), struggling to think of caption ideas is a thing of the past.
But for it to work, you need to lay down the groundwork. Your AI tools are only as good as the information you feed it.
That's where these Facebook caption tips enter the chat.
Each is designed to help you ask the right questions to create content that grabs attention and speaks to your audience (even inspiring them to engage in post's comments).
Using this information, you can create unique AI prompts for your business and create inspiring captions that sound like your brand and less like a robot.
Ask These Questions to Write Compelling Facebook Captions
Ready to write? Ask yourself these questions to give yourself the framework to write engaging captions that capture attention and communicate your brand message effectively through Facebook marketing.
1. Who Are You Talking to?
Before you sit down and write engaging Facebook captions, think about who it is for.
Instead of trying to appeal to a category of people like "travellers", drill down to one specific person.
For example, a solo female traveller who is nervous about her first trip alone.
Using this simple copywriting technique, you can create captions that will come across as more personal and relevant to your audience.
Ask yourself these questions to drill down even further:
• What are their problems, goals, and frustrations?
• What does this person care about?
• What type of content are they looking for? E.g., tutorials, inspiration, etc.
• Why are you the best person/brand to solve their problem?
Going back to the solo female traveller example, your answers might look something like this:
• Problems: How to stay safe while travelling solo and feeling lonely while on the road.
• Goal: To plan a successful trip alone.
• Cares About: Safety, exploring the world, and connecting with other solo female travellers.
• Content Types: Actionable tips and inspiration.
• Why You: 10+ years of solo female travel experience.
See? That's already ultra-specific and a great foundation for writing Facebook captions that will appeal to this type of person.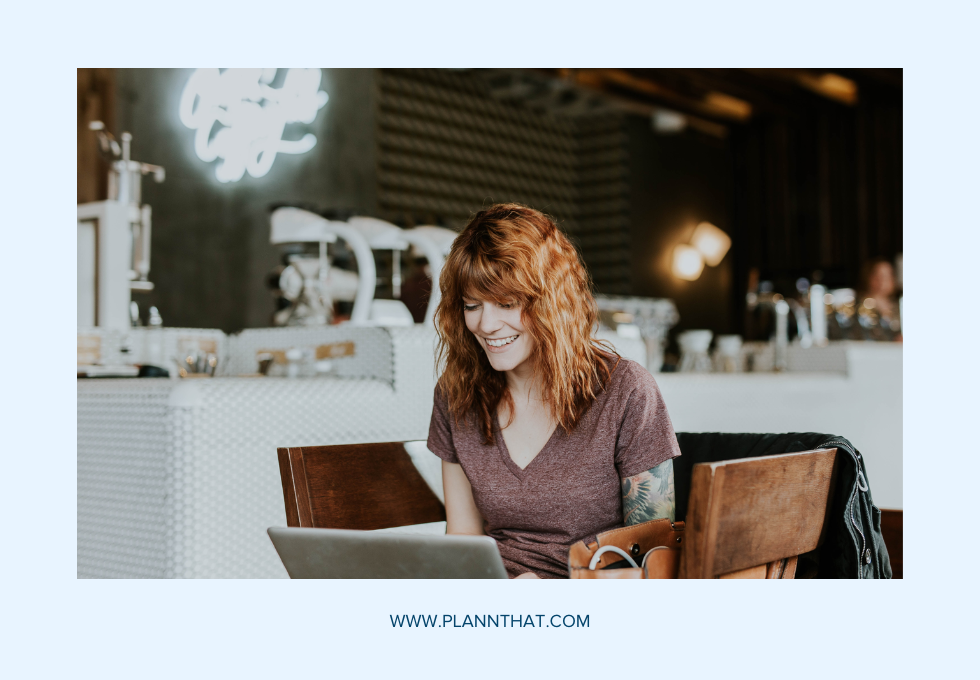 2. How Will Your Facebook Post Help?
Now that you know who you're talking to, it's time to build emotional resonance into your captions.
What's that?
It's when you speak directly to your audience's passions, desires, and challenges.
No matter what your niche is on Facebook, every audience wants the same thing – content that solves real problems, details how to hit goals, or creates a positive change.
If you're clear on exactly how you intend to help, your Facebook posts will create an impact every time.
Before you start typing, ask yourself:
• What problem is it solving for my audience?
• How will it make a difference in their lives?
For example:
Problem The Content Is Solving: Solo female traveller safety.
How It Will Make A Difference: Providing actionable safety tips will alleviate anxiety, reduce risk, and help new solo travellers build confidence exploring alone.
3. What Emotion Do You Want to Inspire With Your Facebook Post?
The best Facebook captions make you feel something.
Whether joyful, motivated, inspired, or empowered, stirring up an emotional reaction from your audience goes a long way in creating resonating content.
Ask yourself:
• What emotional response do I want from the person?
• What language can I use in my Facebook post to elicit that response?
For example, new solo female travellers feel anxious, worried, and scared about something happening and no one is around to help.
In your Facebook post, you can validate those feelings and then alleviate and replace those emotions through your actionable tips so the reader leaves feeling supported and confident.
This technique helps you set the scene for a compelling story and an engaging caption.
4. What Action Do You Want Your Facebook Followers to Take?
The goal of any Facebook is to drive an action from your followers.
…But that's not always to click on your blog post link and make a purchase.
Sometimes, the action is simply getting the most value out of your content.
Ask yourself: What is the one thing you want your audience to take from the Facebook post?
It could be trying out your new vegan recipe or changing their belief that it's unsafe for women to travel alone.
5. What is Your Hook?
Attention spans on social media are short.
You have seconds to stop someone mid-scroll.
That's why the hook for Facebook marketing captions needs to grab attention.
And the best way to create catchy one-liner captions is to pull those emotional triggers.
Here are four different ways you can create a hook:
1. Use the PAS copywriting formula (Problem, Agitate, Solution) to poke those pain points and light up emotions.
2. Add credibility to build trustworthiness and give people a reason to listen to what you're saying.
3. Give specific outcomes to help readers imagine the transformation in their lives.
4. Open with a cliffhanger to encourage people to read your entire caption, word-for-word.
Get On Top Of Your Facebook Marketing Plan
You've got the hooks. You're ready to write captions.
Now it's time to put it to work and start Plann'ing your next Facebook post.
Sign up for a free 7-day Plann Plus trial and get access to:
• A full brand calendar for mapping your entire Facebook marketing strategy.
• Unlimited scheduling, cross-posting and auto-posting for multiple social media platforms.
• Unlimited media uploads with the ability to tag products, usernames, and locations automatically.
• AI caption generator (for when the coffee stops working).
• One-click cross-posting (add time back to your calendar).
• A done-for-you strategy builder with hashtag suggestions.