No one ever said that life as a social media manager was easy! Even the most skilled content creators sometimes find themselves searching for inspiration and hunting down the best social media post ideas. 
If you're feeling uninspired online, it can be easy to become overwhelmed. How are you supposed to stay up to date with the fast-paced world of social media if you can't think of captions or are struggling to design fresh visual content? 
But never fear, there is a simple solution. If you know where to look, there are plenty of ways you can renew your enthusiasm and find all the content inspiration you need to keep your social media strategy on track! 
When you know your brand, understand your audience, and have a clear strategy in place, you can create successful social media content in no time, all with the help of just a few key inspiration sources.
Whether you're deciding what to post on Instagram, building your Pinterest strategy, or putting together a stellar Facebook content calendar, we've got you covered. Here are 5 efficient ways to find social media content ideas!
1. Hop on a trend
Social media is dominated by what's trending right now, which means that trends are a great place to start your search for new content ideas.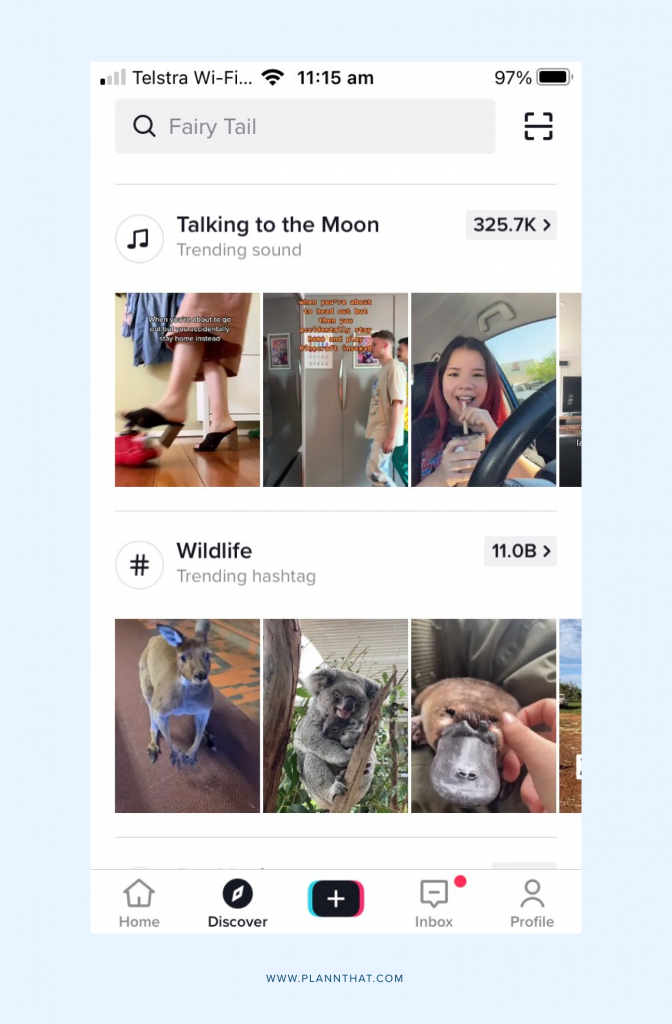 Every day, week, and month, new trends pop up across all social media platforms, giving you the chance to add to existing conversations and ideas with your own unique perspective. 
There are many benefits to joining in on social media trends. Trending content is quick to convert! When you participate in a trend, you can capitalize on interested audiences who might not otherwise know about your account or brand. 
To find trending content themes, you can look for trending audio on platforms like TikTok or popular search terms and hashtags on Instagram and Pinterest.
Trends also offer a guideline for structure and content, meaning that they can give you the tools you need to create clear, effective content, even when you're not feeling at your most creative. Downsides? We don't see any! 
2. Check out your competition 
As a content creator on social media, you're an artist, and good artists take inspiration from the creativity of others. That's your cue to check out your competition to see what works well and how you give their content themes your own touch.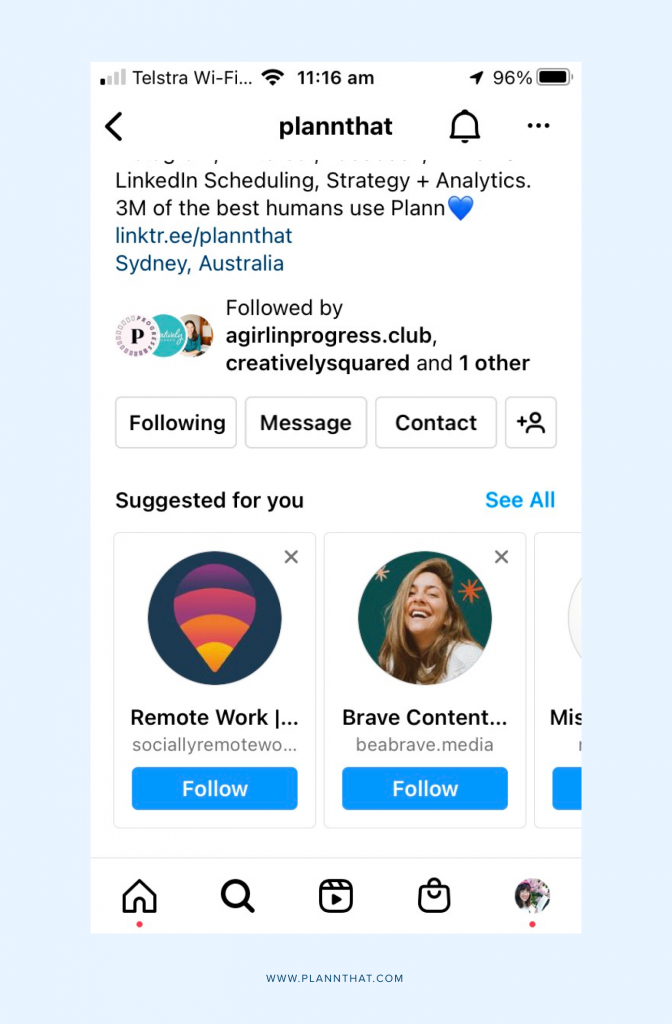 While you should never steal from another content creator, it's a good idea to stay up to date with other accounts within your niche. This means that you can keep an eye on your industry and your audience. You can get a sense of how other creators are using social media to scale and grow their following. 
When you're scrolling on socials, take note of the posts you see and think about how you could create similar content for your own social media accounts. Which posts are people engaging with? Do audiences seem to prefer laidback day-in-the-life-style pictures, or do they favor clever design and photoshop skills? 
By recreating ideas and putting your own unique spin on content, you can clear up your questions about what to post on social media and kickstart your creativity to fuel future content inspiration. 
3. Recreate a classic
When a piece of content works, it's worth considering why. If you're lacking social media content inspiration, take some time to reflect on your past posts and content strategies. What worked back then might work again now!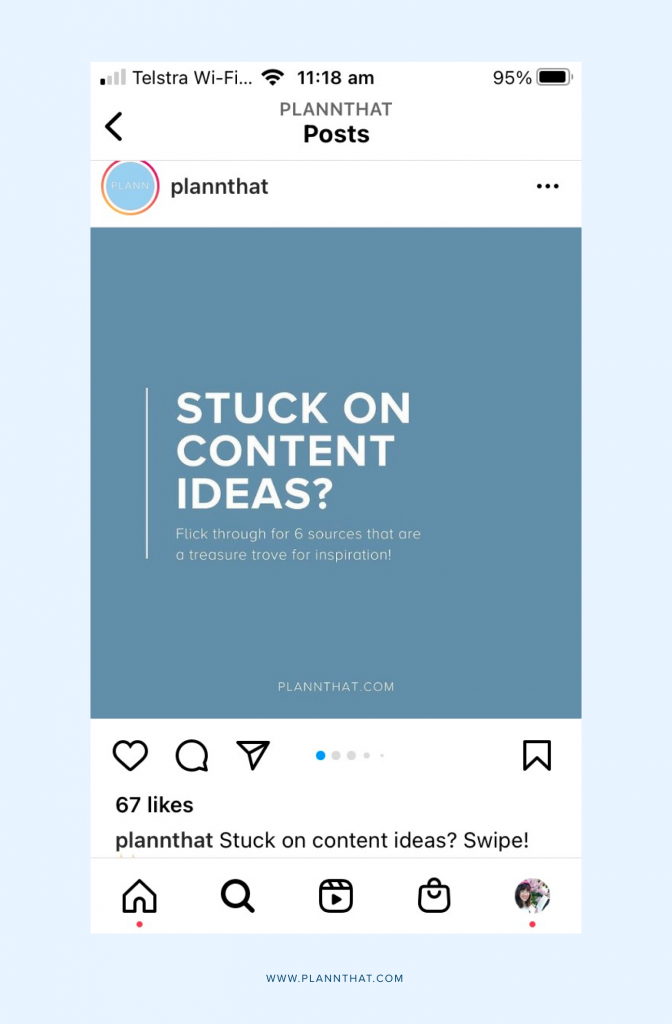 While it's not usually a good idea to recycle the same posts over and over again, resharing and repurposing a popular post from six months or a year ago can actually help you bolster your content strategy. Recycling successful posts buys you time to come up with new posts and can also be a chance for you to notice whether your audience's interests are changing. 
To find your most reusable social media content, take a look at your account's insights and analytics tools to identify top-performing posts. Something that launched a lot of conversation once might boost engagement rates again.
If you don't want to recycle the same posts completely, you can still use old posts as inspiration. Could you communicate the same message in a new, fresh, or more interesting way? Ask questions to get inspiration for plenty of social posts.
4. Turn to your audience
On social media, most of what you share should be focused on your audience. What kind of frequently asked questions do they want answered? What expert knowledge or tips can you share? What insights will be valuable and engaging to your follows? Clearly, your audience can be a great source of inspiration!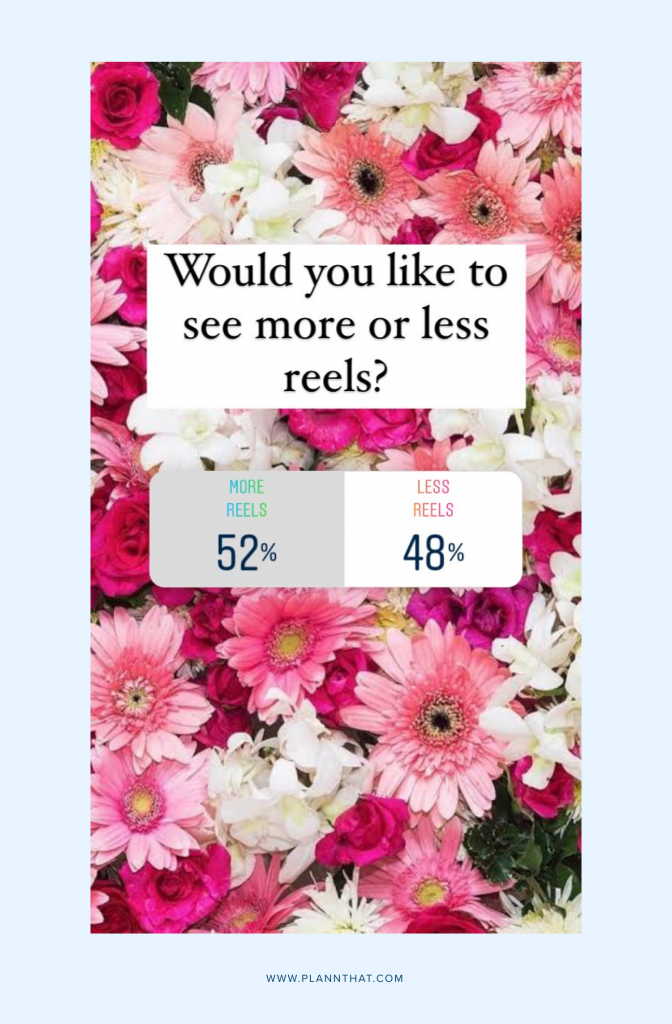 If you're feeling uncertain about what to post next or what kind of content your audience is looking for, don't be afraid to ask questions. Most social media platforms are interactive, which means that they can also be collaborative. 
Use polls and questions tools to ask your audience how your account can serve them.
On some social media platforms, you can take this a step further by directly collaborating with commenters and interactors. If you find an interesting comment on an old post or story, respond with a new piece of content! This is a chance to turn your social media accounts into a real conversation with your audience. 
Still lacking inspo? Kickstart the idea process with a quick Q&A session! You'll get to communicate with your followers and will develop a clearer sense of the kinds of questions they want answers to. Future content sorted.
5. Start using Plann
A social media inspiration list could never be complete with our favorite inspiration source: the Plann app!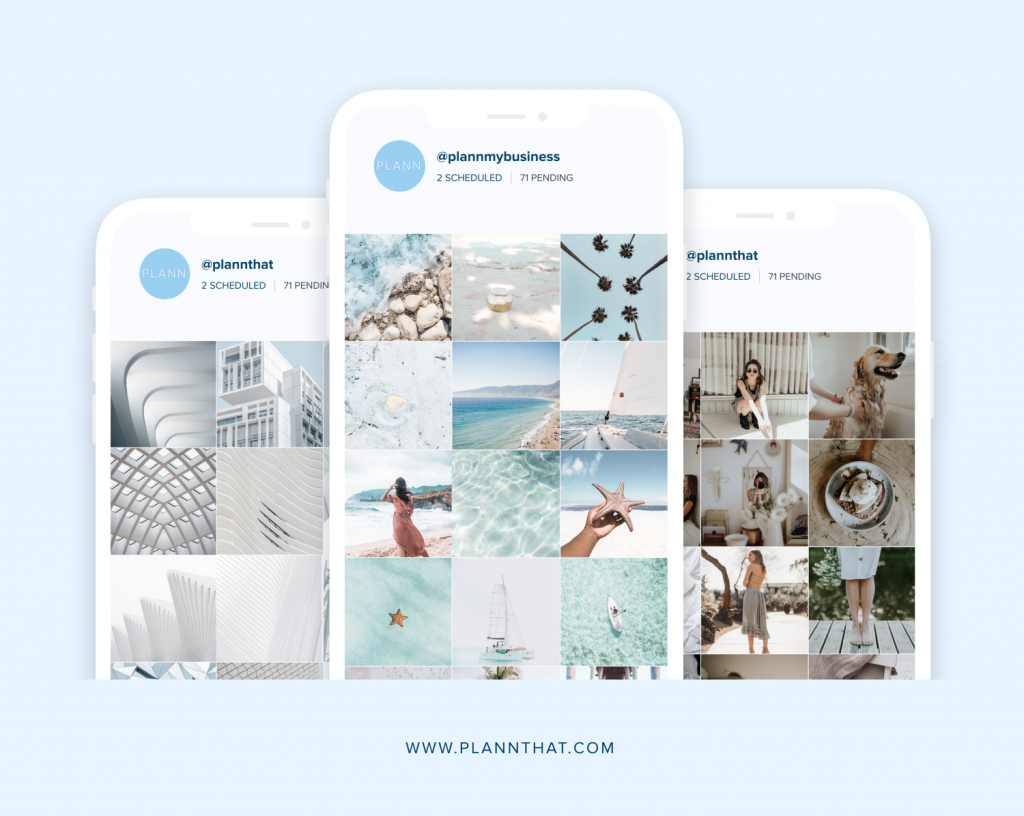 At Plann, we know that coming up with social media post ideas can sometimes be challenging, so we've built-in content inspiration tools to help our users stay confident and on track. You can use the monthly content calendar to plan, schedule, and view your content before you post.
Plann also allows you to map out content ideas, captions, and hashtags. It even has content repurposing tools! Check out your previous post performance, and review the finer details of your content calendar and strategy. Knowing where you stand could lead to great new ideas.
Feeling inspired and keen to get started? Sign up for a free 7-day trial of Plann right now!