"Stories Plann'ed, time for Reeling
And your grid? So appealing!
A beautiful sight, we're posting tonight
Living in a social wonderland"
Hopefully, this is how you're feeling as you prepare to wind down for the year! But, as you get ready to take a well-deserved break remember — the world of social media never sleeps! As we speak, Santa's little elves (aka. tech developers) are getting ready to sneak some extra little presents under the tree (inside your apps)
And, we're totally here for it! After all, what better way to start 2021 than with some fun new ways to create, consume and sell on social media? In our final social media update for 2020, read on for 9 new social media updates the social media gods have gifted us.
New Instagram shopping updates
It's no secret that Instagram has prioritized their shopping features in 2020 — even redesigning the interface to place it front and center. Unsurprisingly, it seems it will continue to be a focus in the near future, with them currently testing and unveiling some new eCommerce features. Here's what's coming!
Shopping is now in Reels
After Instagram added shopping to IGTV back in October , we knew that Reels wouldn't be far behind. After all, the short-form video feature has been another major focus for Instagram lately, so it was only a matter of time before the two were combined.
Now, it seems shopping is going to become Reely convenient — just in time for Boxing Day sales! — with Instagram starting the global rollout in early December.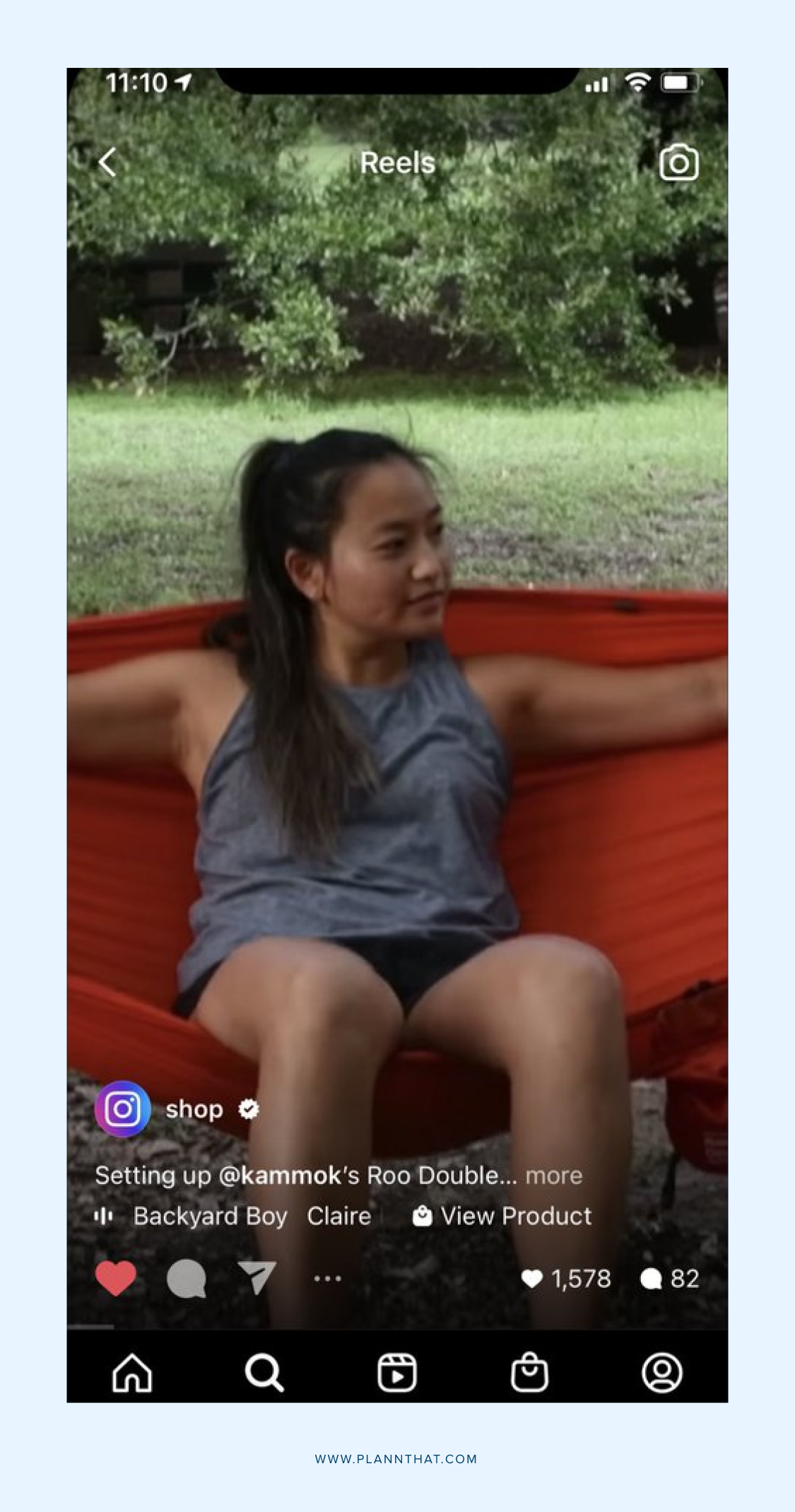 Businesses and creators will be able to tag products from their catalog when they create Reels, and viewers will be able to tap through to purchase and save items. There will also be a branded content tag available for content creators to flag sponsored Reels.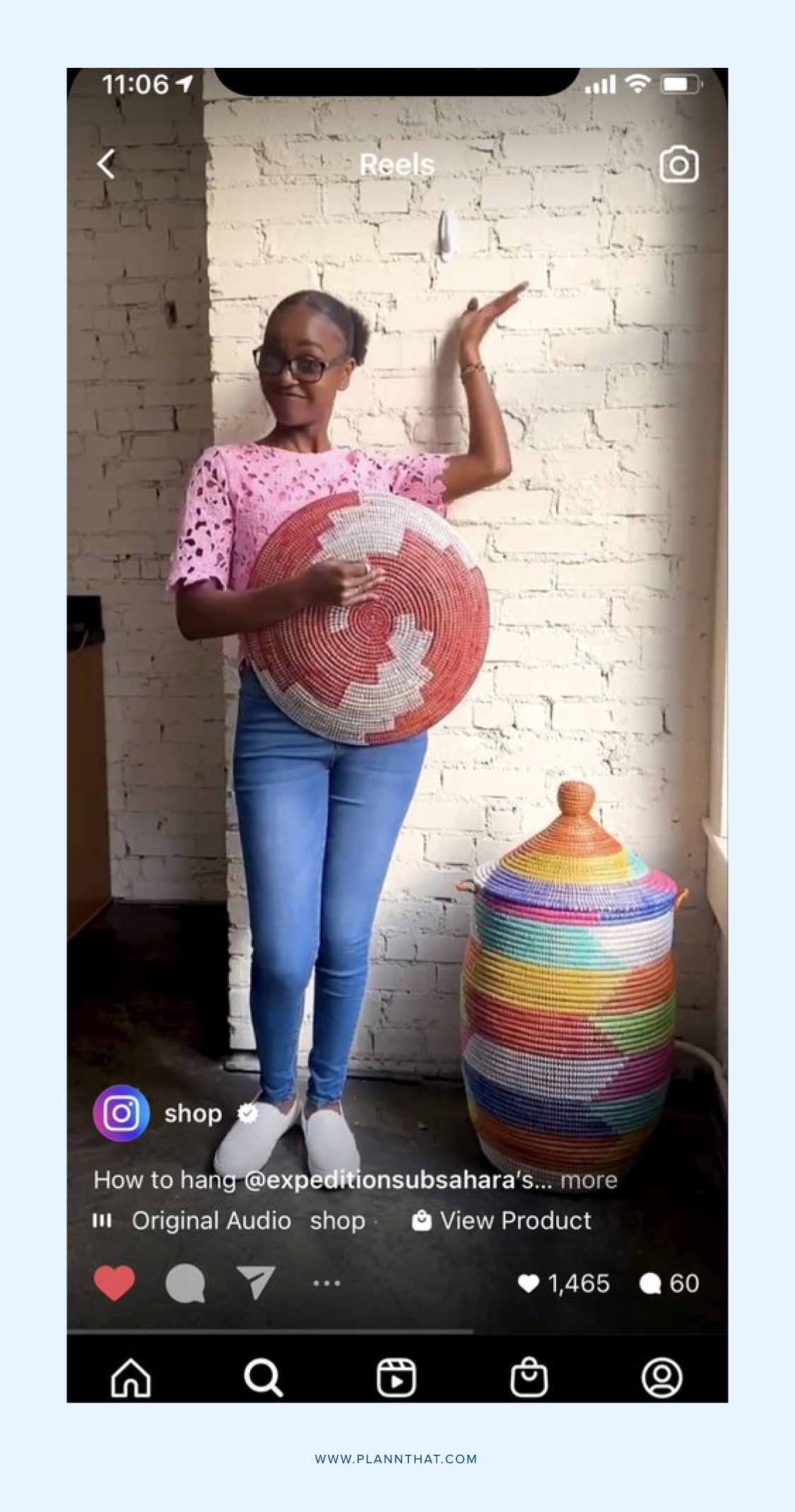 It comes amidst news that TikTok will be parenting with Shopify to allow brands to create in-content shoppable ads. All we know is, shopping has never been easier and we're going to have to hang onto our bank balances for dear life!
Instagram has rolled out discounts and FAQS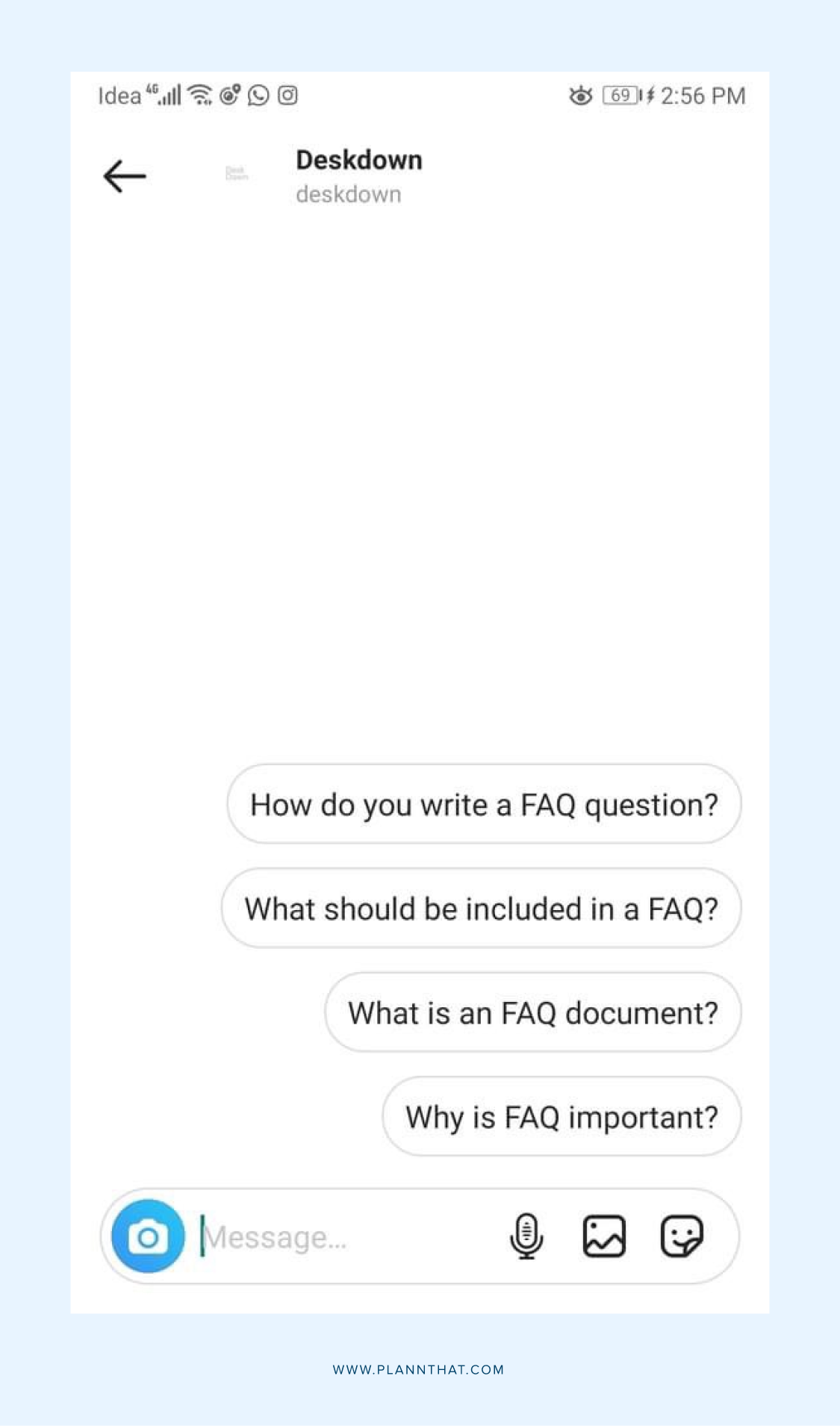 On the flipside, it looks like Instagram is also looking at new ways to make it easier for businesses to sell online. They've started rolling out an FAQ feature to more users that will allow them to automatically answer some of their most common questions. Once set up, the FAQs will show up automatically when a new customer starts a conversation with them via DM — similar to what you can already do within Facebook. It seems this may mark the beginning of Instagram's partnership with chatbot company ManyChat, which made headlines a few months ago.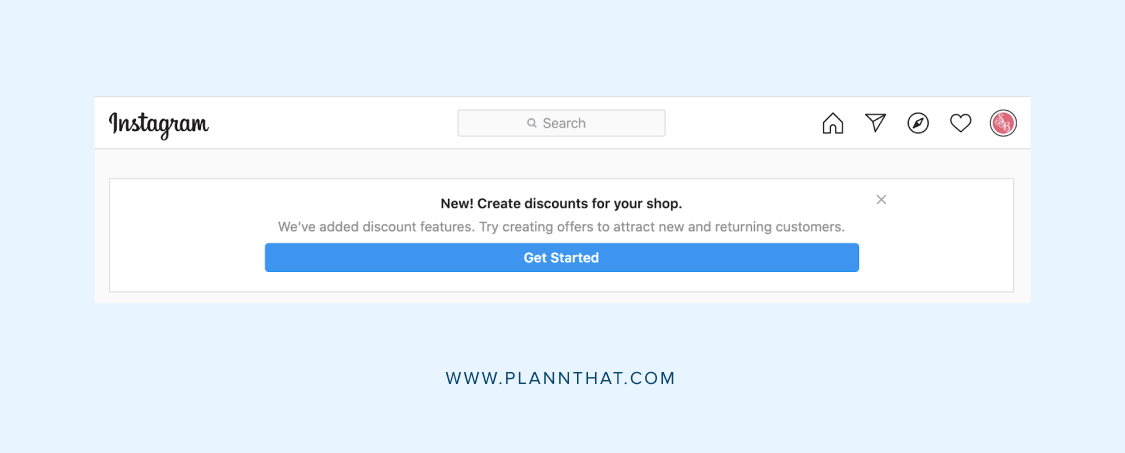 Some Instagram Shop users have also spotted that they've rolled out a discount feature. This allows businesses to create individual and bulk discounts to — as they put it — "attract new and returning customers." No complaints here!
#allvideoeverything
You don't have to be a professional social media manager to know that it's been alllll about the video recently. All the big players in the digital world are either creating their own bite-sized video platforms, or acquiring other people's. Here's what's happening in video land lately.
Reddit has bought Dubsmash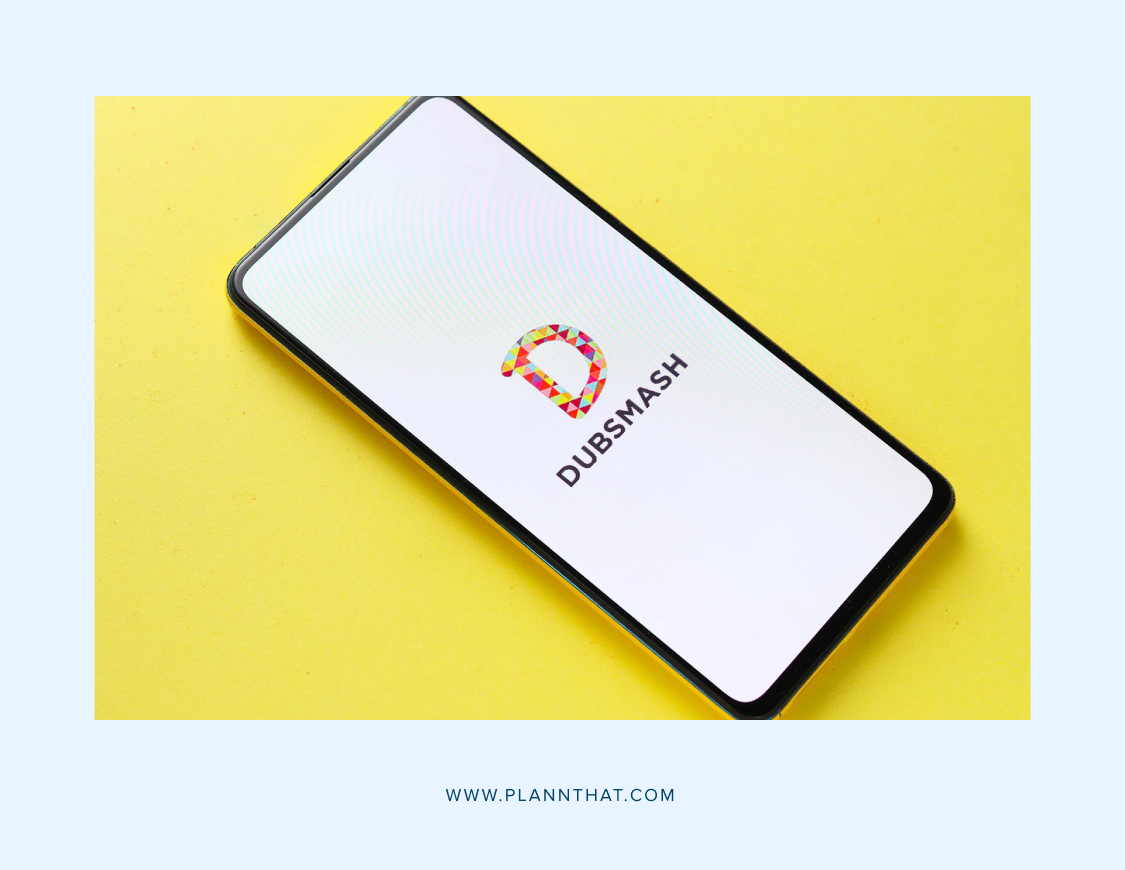 Reddit is no longer just a place for long walls text from people complaining to anonymous strangers. The 'news aggregation' platform is about to go multimedia, thanks to their recent acquisition of TikTok rival Dubsmash.
It's a smart move for Reddit — because not only will it give them more extensive native video functionality inside their platform, but it allows them to reach a more diverse userbase. According to Reddit, around 25 percent of Black teenagers in the US use Dubsmash and 70 percent of its users are female. With Reddit becoming a more positive, diverse and user-friendly space, perhaps we'll see it become a more mainstream option for content creation in 2021.
VSCO has acquired Trash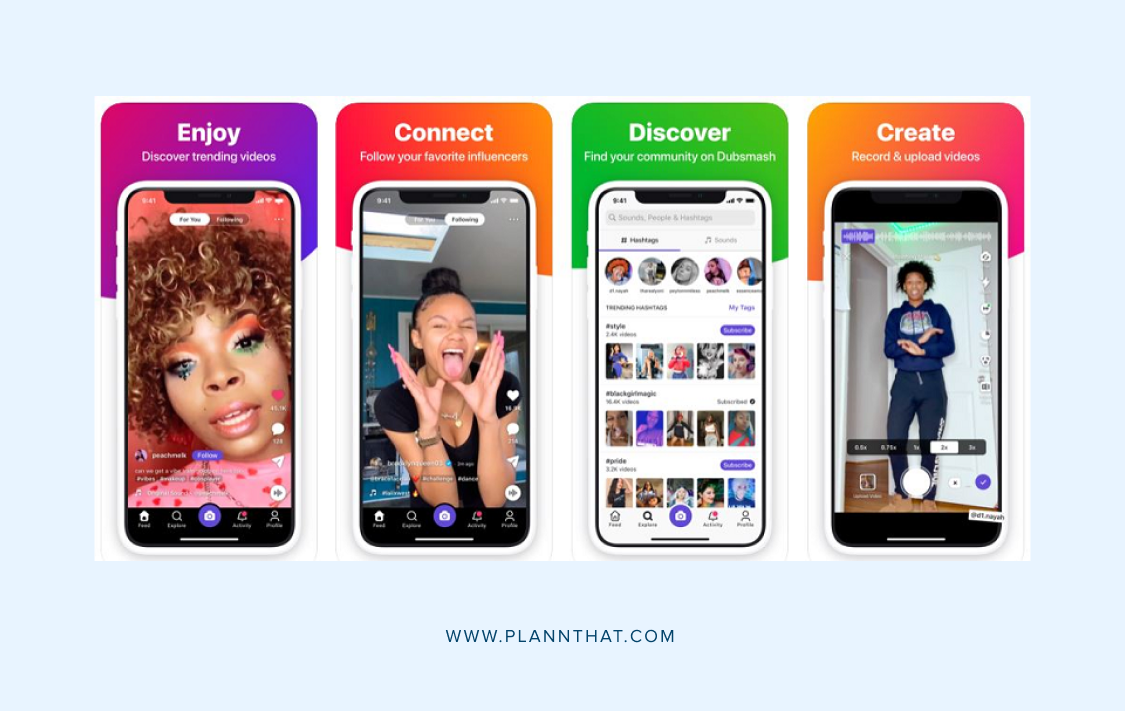 One man's Trash is another man's treasure! In other video acquisition news, popular image editing app VSCO recently bought the AI-powered video tool, Trash. The innovative app uses artificial intelligence technology to analyze video clips and identify the most engaging shots. Then, it stitches them automatically to create a draft cut you can tweak to perfection.
The integration is sure to up the ante on VSCO's video editing functionality and make it even easier to create beautiful, cinematic-style short-form videos. (Psst… with our new app, you can 'share to' straight from VSCO to export your product to your grid or stories to schedule!)
Instagram is working on Reels for Facebook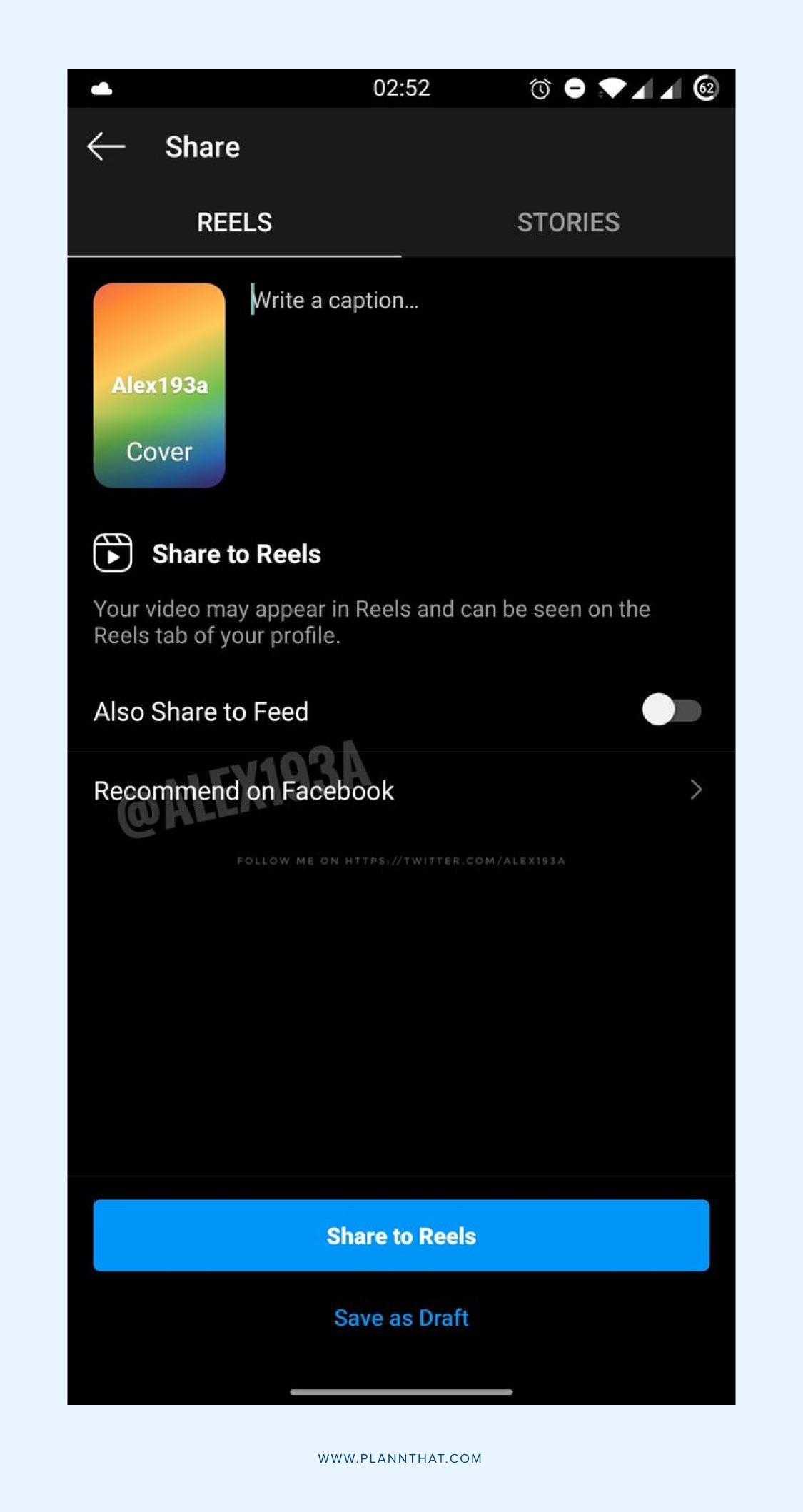 In more confirmation that Instagram is Reely pushing this tool (sorry, that's the last Reels pun, we swear!), rumor has it that they're currently testing the ability to share Reels videos to Facebook.
Eagle-eyed developer Alessandro Paluzzi noticed in Facebook's code that they are testing the ability to share a Reels to your newsfeed, as well as Facebook Watch. It would be shared to your feed with your Instagram username and wouldn't be connected to any Facebook account.
It's another interesting move to intertwine Instagram more closely with parent company Facebook, following the merging of their DM features. We'll be curious to see if this one comes to life!
Snapchat has launched a video tool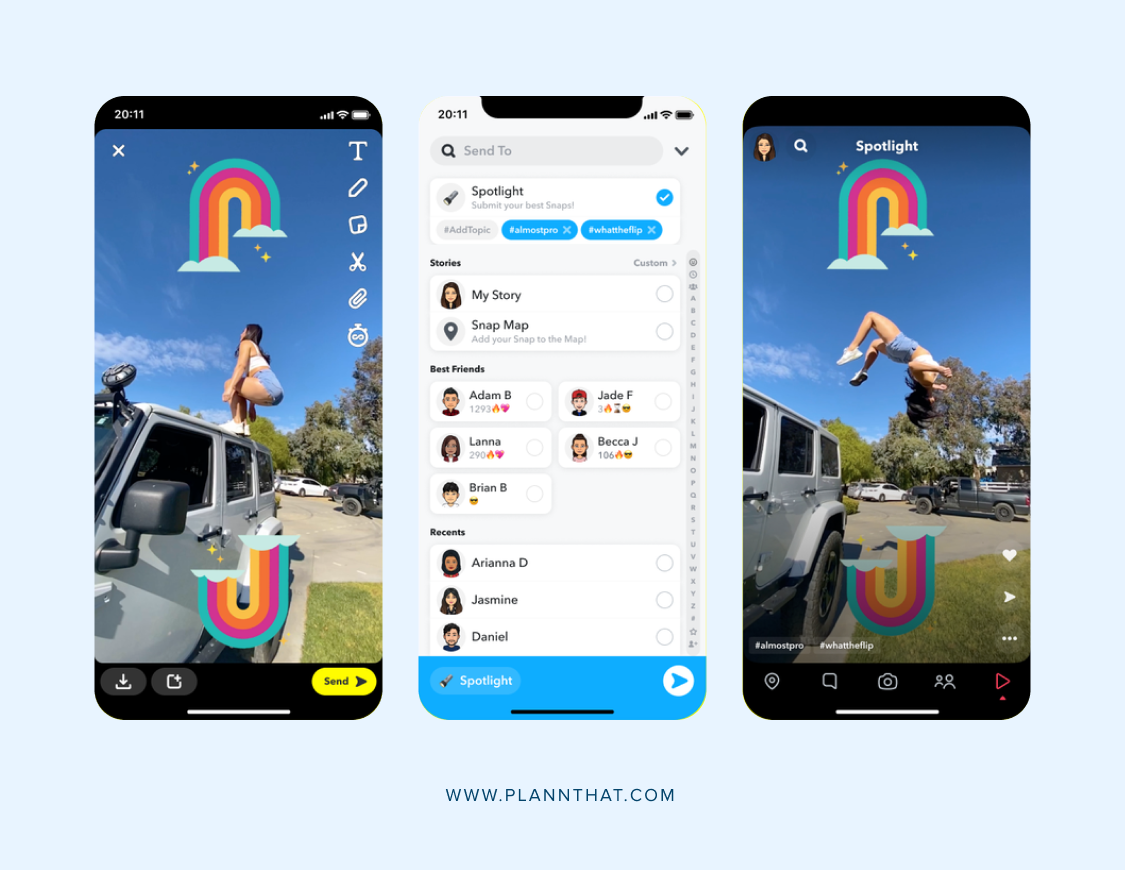 New Instagram features to keep you glued to the app
The cheeky devs over at Instagram are continuously coming up with innovative new ways to keep us inside the app for longer. And let's be honest — we're not complaining, as they make our lives easier and way more fun! Here's what they've been cooking up lately.
Instagram is pushing multiple accounts.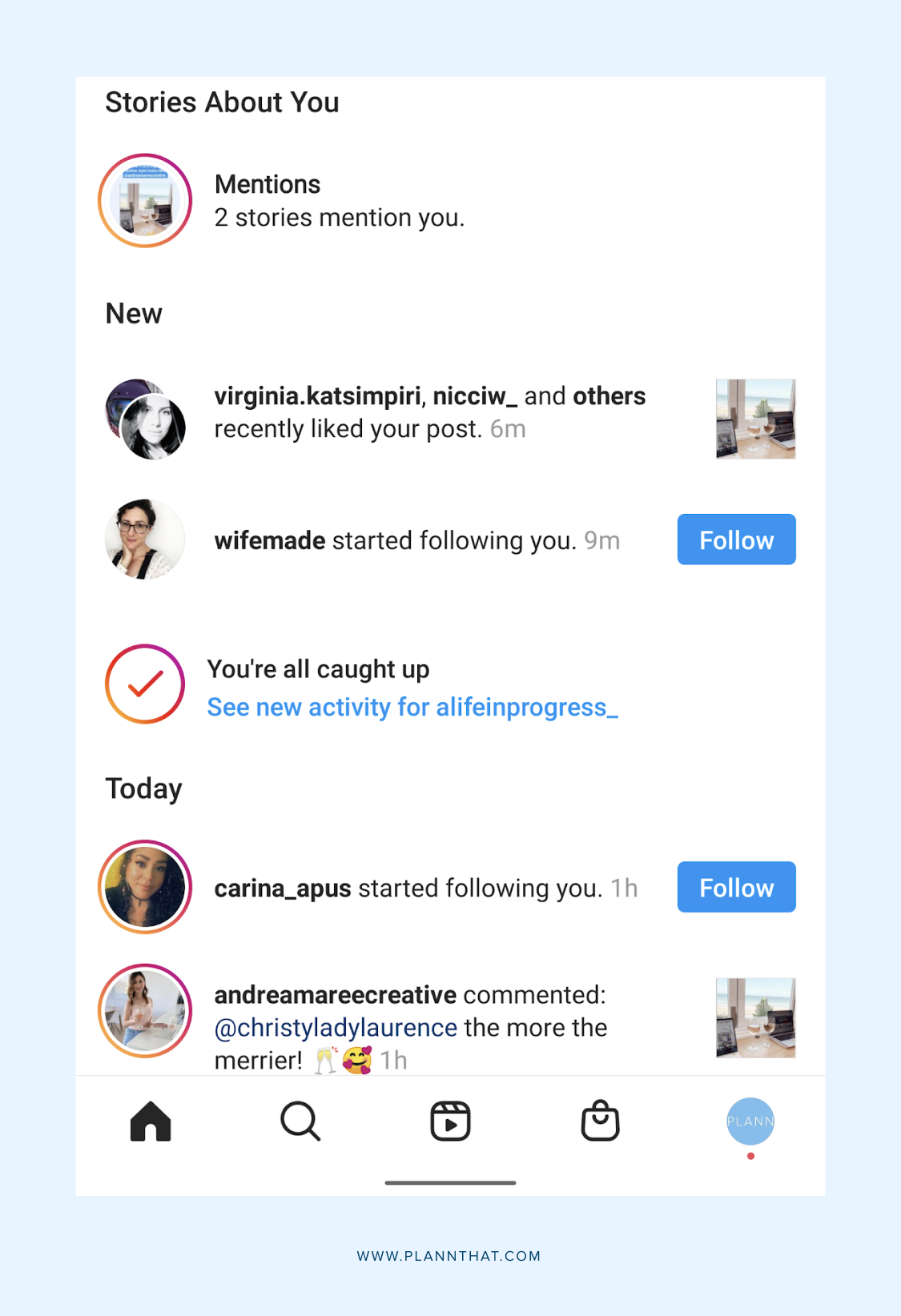 Have you noticed this one on your Instagram profile yet? When you finish checking your notifications for one account, Instagram now prompts you to look at your new activity for your other account (if you have one) If you click the button, it takes you straight to your notifications for your secondary account without you having to toggle accounts. Handy! This update seems to be rolling out worldwide as we speak.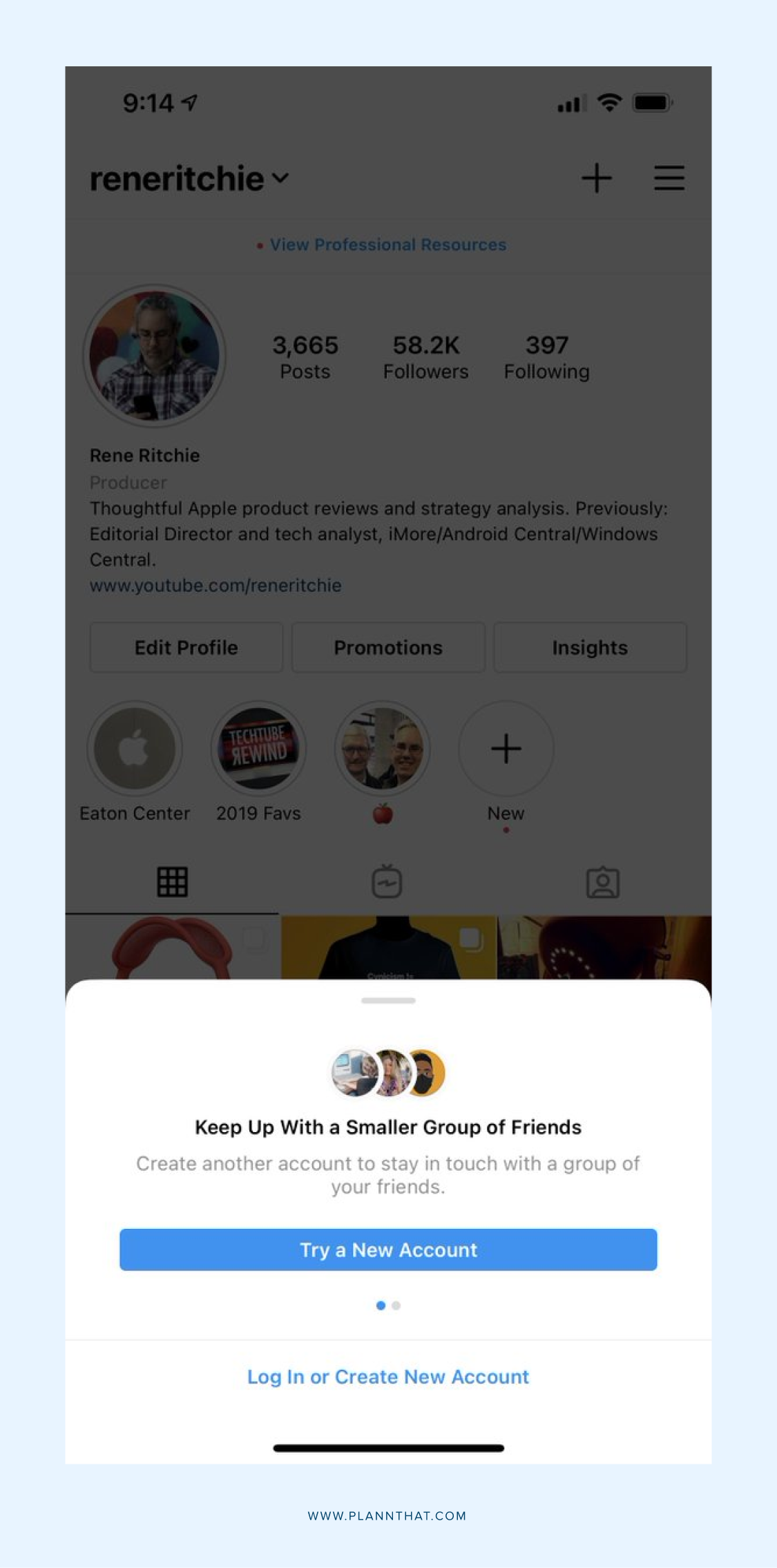 Another way Instagram is pushing multiple accounts is through a push notification that…literally asks them to! The notification is prompting users to create a new account that would allow them to stay in touch with a smaller group of friends. It's an unexpected move that reflects Instagram's recent focus on community and wellbeing — perhaps users are feeling overwhelmed by being flooded with content from people they don't know and want to go back to basics?
Recent hashtags are back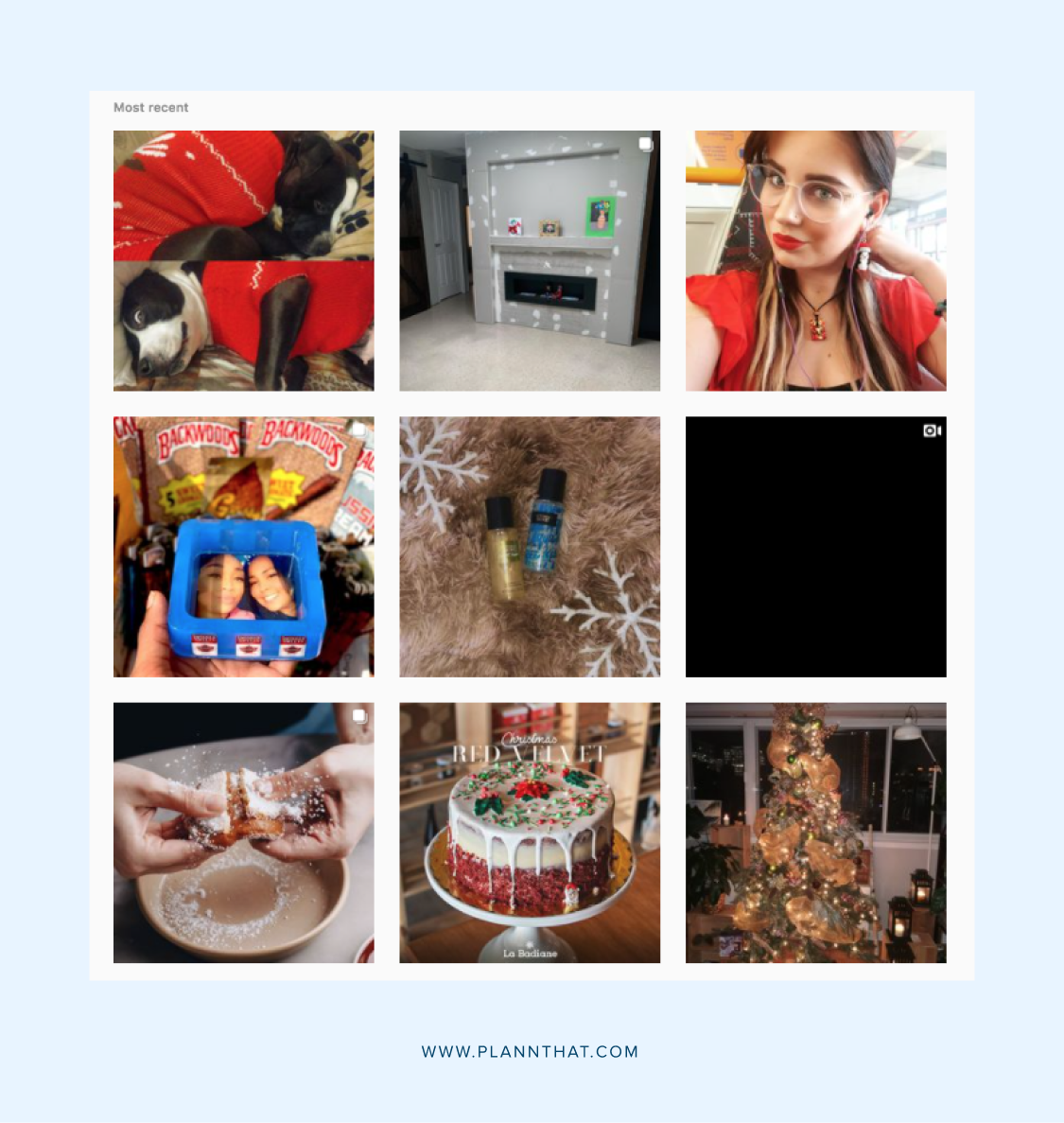 Remember when Instagram content used to be chronological and we didn't have to compete for the attention of this thing called 'the algorithm?' Well, Instagram has given us a taste of the good ol' days again by bringing back recent hashtags! Now, as well as sorting through the 'top' posts for a hashtag, you can also see which posts were posted most recently. It's another great way to expand the reach of your posts, so we're on board. Welcome back, old friend!
Pinterest is testing online events with 'class communities'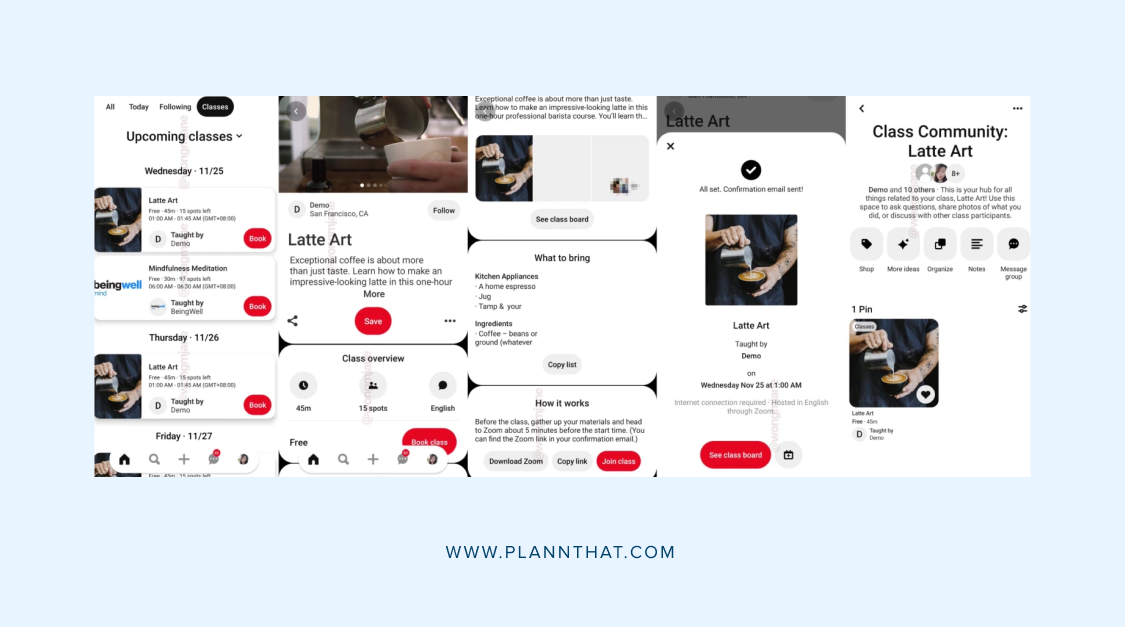 Instagram aren't the only ones testing some exciting new features. Pinterest may sneak under the radar sometimes but make no mistake — they've got some things up their sleeve, too!
The platform has been spotted testing a new feature called 'class communities', which would allow users to book Zoom classes. Creators would be able to use Pinterest's 'classboards' to create an entire curriculum for their workshop or class, including class materials and downloadables.
Creators would also be able to interact with their community using these classboards (which are basically like a souped-up version of a Pinterest board) —such as responding to questions from attendees and posting photos from the events.
Currently, class communities are just in test mode, with no word on exactly when (or if) it will be released to the public. But, fingers crossed it does, because it would be a gamechanger for businesses and creators who want to promote online events like webinars and workshops.
These new features are just the tip of the iceberg of 2021! Make sure you're on our mailing list so you don't miss our fortnightly social media updates.