oOoOOoooo. In the lead up to the year's scariest weekend, what would all hallows eye be without checking out the world's most inspiring and best Halloween makeup ideas!
The party invites are flooding in and the fake blood is flying off the shelves. Have you decided if you're going sexy or scary this year?
Whether you like to go outrageous with the makeup or you think a pair of cat ears are enough, one thing is for sure: Anything goes! (seriously!)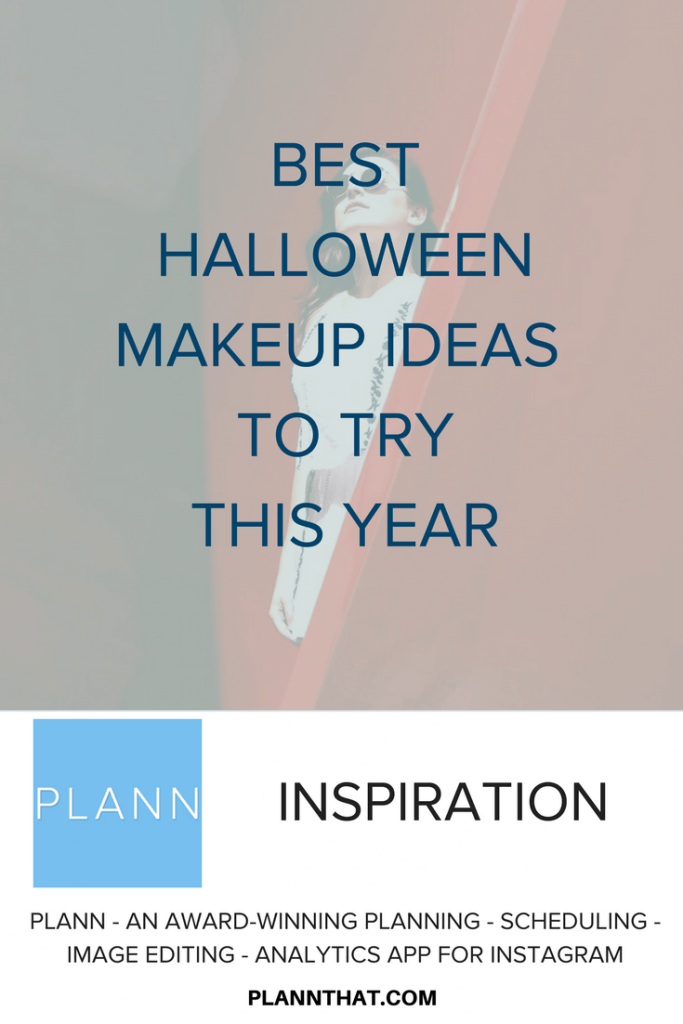 We've come across these 5 amazing makeup artists on Instagram that will definitely be noticed this weekend!
Consider Yourself Inspired, Here Are Our Top Picks For The Best Halloween Makeup Ideas This Year
1. @thegreyhalfway
Sophisticated and chic, here's a stunning twist on the classic skull makeup.
Could be both scary + sexy, add a flower crown to really top this look off.
2. @tal_peleg
Proof you don't need to paint your entire face to get into the Halloween groove!
We came across Tal's creative account a few months ago and love the different styles she paints above the eye – this look is stinking cute.
3. @summer_brons
I'm originally from a small town in the North Island of New Zealand, it's absolutely stunning and one day you need to get yourself there!
Sometimes I stalk local hashtags so I feel connected and stumbled across this striking Halloween piece by @summer_brons .
She's taken a beautiful, Maori tribal look and created a beautifully personal backstory to rock this year. Stunning.
DARK INSTAGRAM THEMES TO FALL IN LOVE WITH – YOU NEED TO READ THIS.
4. @metztilbeauty
Well, dip me in honey and…
Would you believe that @metztilbeauty used REAL honey to get this look?
(It's not often you get to nourish your skin on a night out!) This has to be one of the best Halloween makeup ideas because it's so left-field and creative!
5. @karolinagriciute
Ready to try taking this up a notch this year?
Want something a little more intense, and someone to walk you through exactly how to get there?
This look by Karolina has to be my favourite of them all: it's scary, creepy and awesome!
Is this not the best Halloween makeup idea?!
Have you ever tried a detailed Halloween makeup?
We'd love to know how it worked out!
Have You Got A Special Talent?
Learn how to promote, advertise and tell your own unique story on Instagram to build a unique business.
Our beautiful Instagram Planning app Plann can help you manage the entire process from taking the images, right through to organising and scheduling your online story! (psst, schedule your Instagram stories too!)
You can get started for free right now.