@AlishyLishy (US)
Alisha Cohen started her Instagram journey a few short years ago, an advertising gun who was looking for a creative outlet and to connect with other creatives.
Within just a few years she was able to not only become an influencer – but also went on to quit her full-time job and create her own creative agency, working with some of the biggest brands in America and we're so proud to have been a part of her story.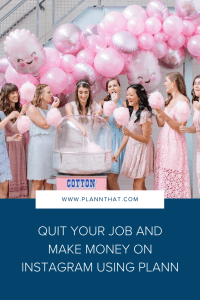 When you first started on Instagram, did you have plans to be an influencer or build a business?
Not at all!! I first started using it to capture my time studying abroad, and then when I graduated from college I used it as a portfolio to get a job in the advertising industry.
What surprised you the most about the Instagram community?
I'm still amazed that there are so many people out there who not only have similar interests but who are also actively participating and looking to build real relationships with others. I have made so many internet friends and a lot of them have become real-life friends too.
What did life on Instagram look like before scheduling?
My life on Instagram before scheduling was all over the place! I was working a full-time job and was posting whenever I could without any real plan or consistency.
What concerns/doubts did you have about scheduling your Instagram?
I worried about being out of touch, or scheduling something and then wanting to take it back!
What was the first thing you noticed when you started using Plann?
It was an incredible way to drag and drop my images to create the exact aesthetic that I was looking for. It was also incredibly helpful to have a home for all of my hashtags and to see detailed insights on my content.
How has Plann helped you?
"Plann has helped me to develop a consistent look and feel for my brand and has ultimately helped to attract clients and drive traffic to my website."
Plann has also provided a platform for my team to collaborate seamlessly. I now have a social media manager and we're both able to access and collaborate when planning content.
What features or functions of Plann do you love and use the most?
The drag and drop feed builder, scheduling posts using suggested times and hashtag manager.
How's life as an influencer, AND a business owner? (and recently a dog mama!)
I never knew that a puppy could bring so much joy! I don't know what we did without her. I love having my own business and the flexibility that offers. My pup is the best coworker I could ever ask for.
What's next for you and Lish Creative?
We're starting to offer corporate content training and we're ramping up educational content on the blog also! Excited to see what 2020 brings.