Instagram is well known for its talented creators and aesthetic grid styles. There's no shortage of inspiration to be found on Instagram.
Offering a space for creative people all over the world to share carefully curated photo and video content, Instagram is a great place to discover new artists and creators. Plus it's the perfect place to curate the ultimate aesthetic Instagram grid layout.
If you're keen to feel more positive about your time on social media and find some amazing new accounts to follow, you've come to the right place. Some of Instagram's most talented people use Plann to keep their feeds looking fab.
There are too many amazing creators for us to list them all, but to make a start, here are 7 of our favorite aesthetic Instagram accounts (who you need to follow right now!).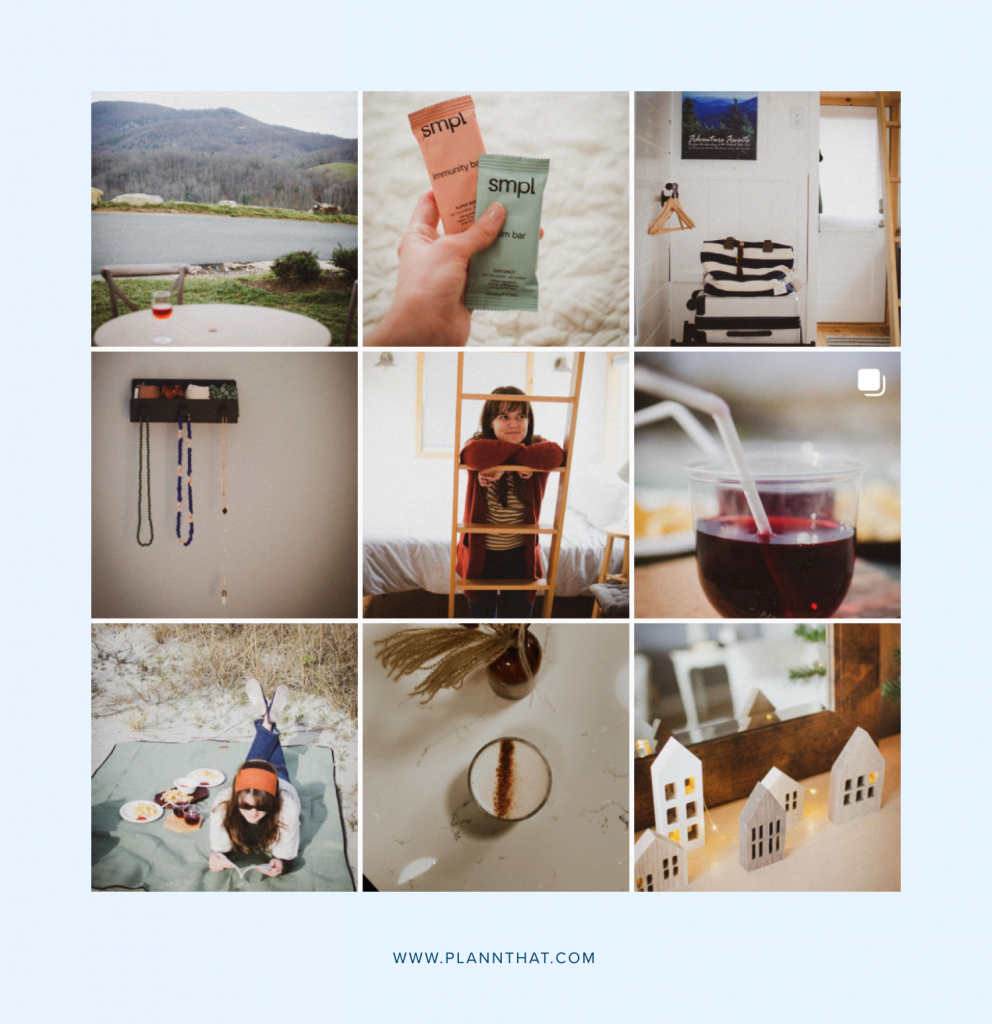 Travel, self-care, and hygge living. What more could you ask for? Ashleigh is a talented Plann'r with over 5,000 Instagram followers with a grid style that's comforting and cozy.
As she journeys through life and around the world, she shares helpful happiness tips and travel advice that can't be missed.
Keeping her photos soft and muted, Ashleigh's aesthetic is all things calm! Whether she's jetting off to a faraway land or camping somewhere rich and green, Ashleigh always has new lifestyle content to share with her audience.
Keen to slow down and learn to appreciate the finer things in life? Go and follow @ashleighsutlive!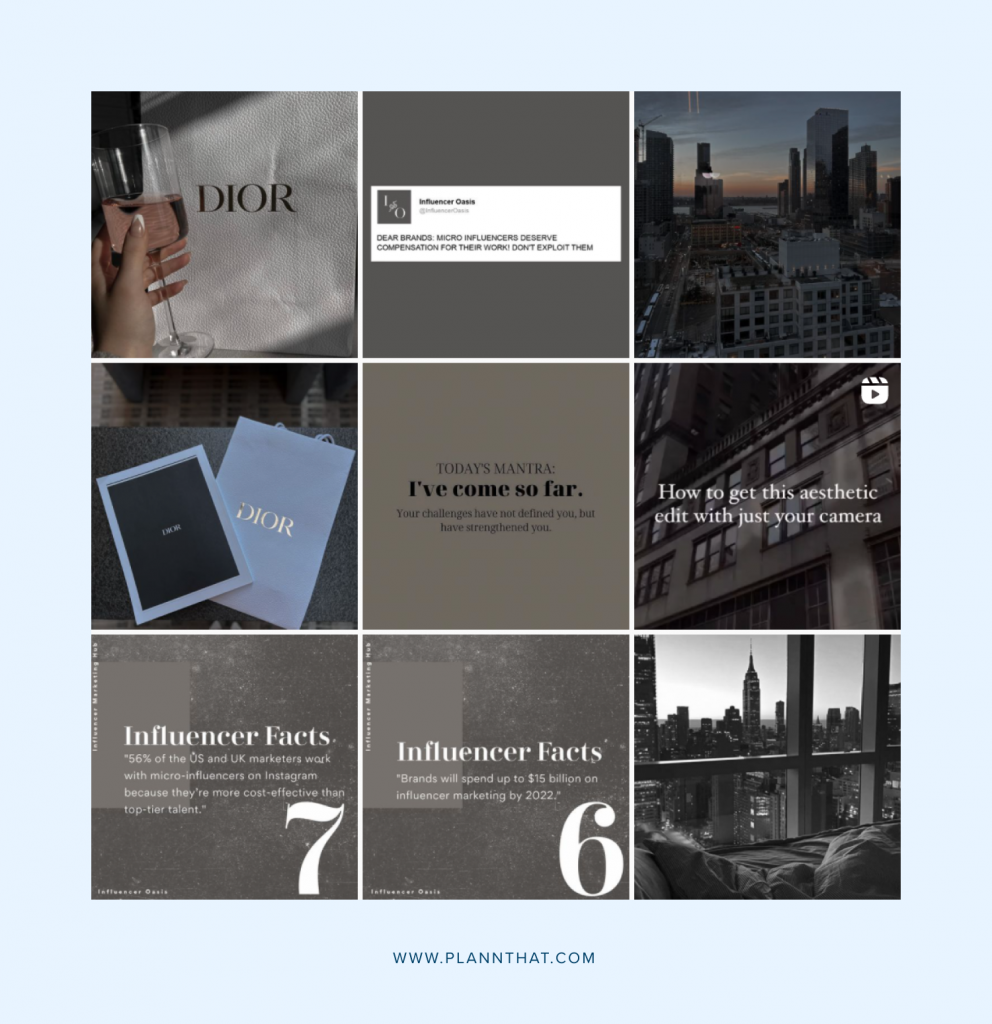 Who said an aesthetic Instagram account couldn't also be educational? Created by Isabella Lanter, Influencer Oasis is a one-stop shop for learning how to reach your full potential as an Instagram influencer.
Influencer Oasis features a cohesive grid layout of black and white tones. Get ready to giggle at influencer memes, learn great Instagram marketing tips, and admire stunning pictures of some of the world's most magical cities.
If you're ready to start improving your Instagram account and landing more brand deals than ever before, follow @influenceroasis!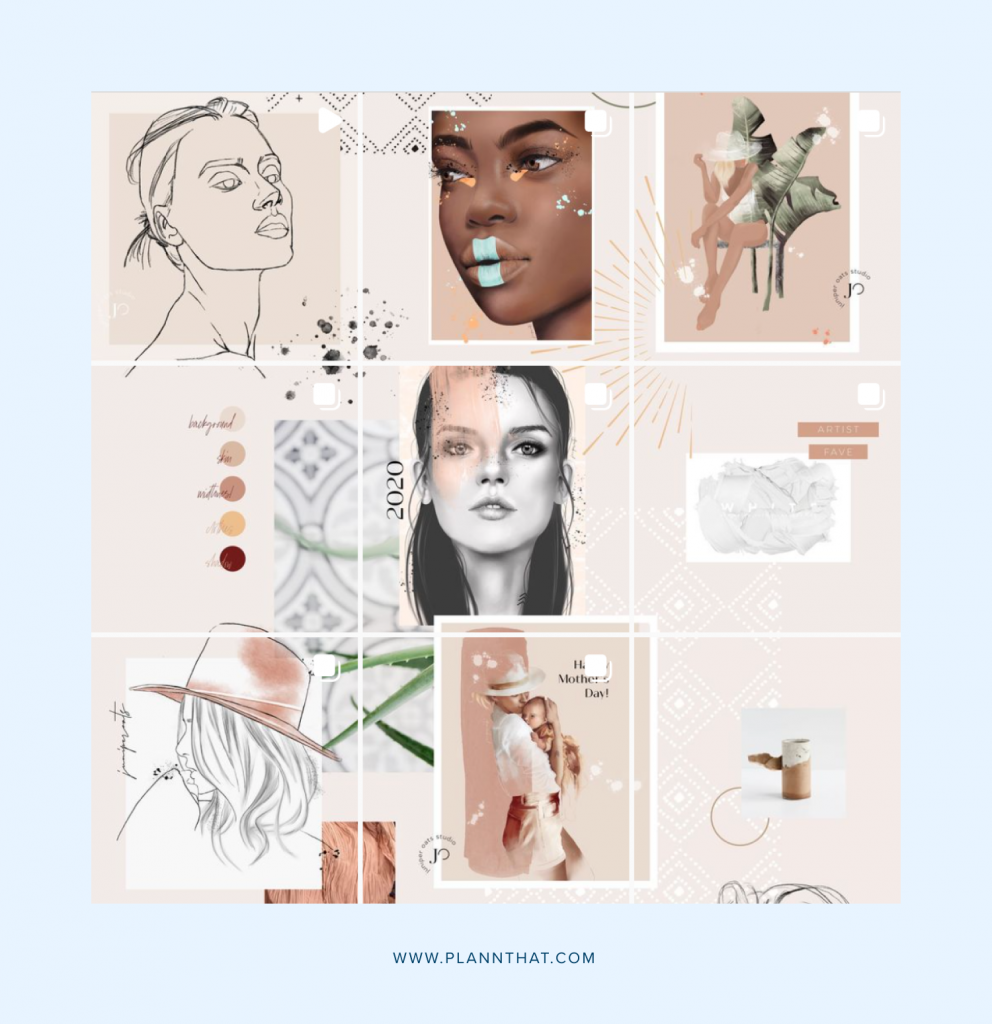 Home to beautiful designs and incredible digital artworks, JuniperOats is the place to be if you're looking for creative Instagram inspiration!
Featuring a perfectly executed puzzle grid layout and plenty of stunning designs, JuniperOats is an example of just how powerful a well-planned Instagram feed can be. Juniper's content combines a mix of styles and posting formats to achieve a clear, cohesive aesthetic.
Whether you're interested in watching digital art process videos or you just want to fill your feed with pretty photos and artworks, you have to be following @juniperoats.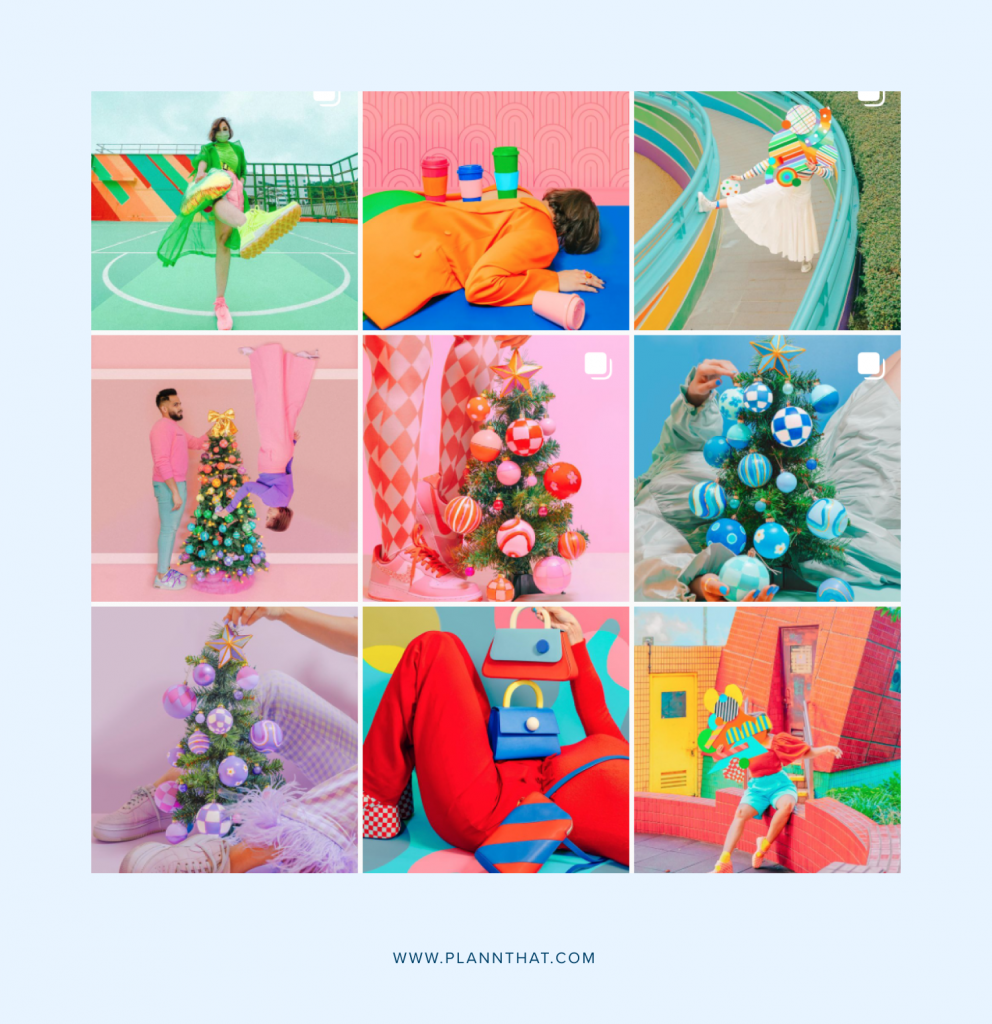 Colourful vibes only! Iswarya Venkat is making Instagram bright.
As a photographer and content creator, Iswarya is right at home on Instagram, where she has over 7,000 loyal followers. Her posts are bright and vibrant, bringing shades of hot pink, dazzling turquoise, and neon green to your social media feed.
Ishwarya's Instagram mission is all about happiness and fun, with her creative posts playing their part in making the 'gram a positive place to be. For soon-to-be Instagram creators and aspiring colour connoisseurs, there's no better inspiration than Ishwarya's account.
For your daily dose of brightness, go and follow @ishyvi stat!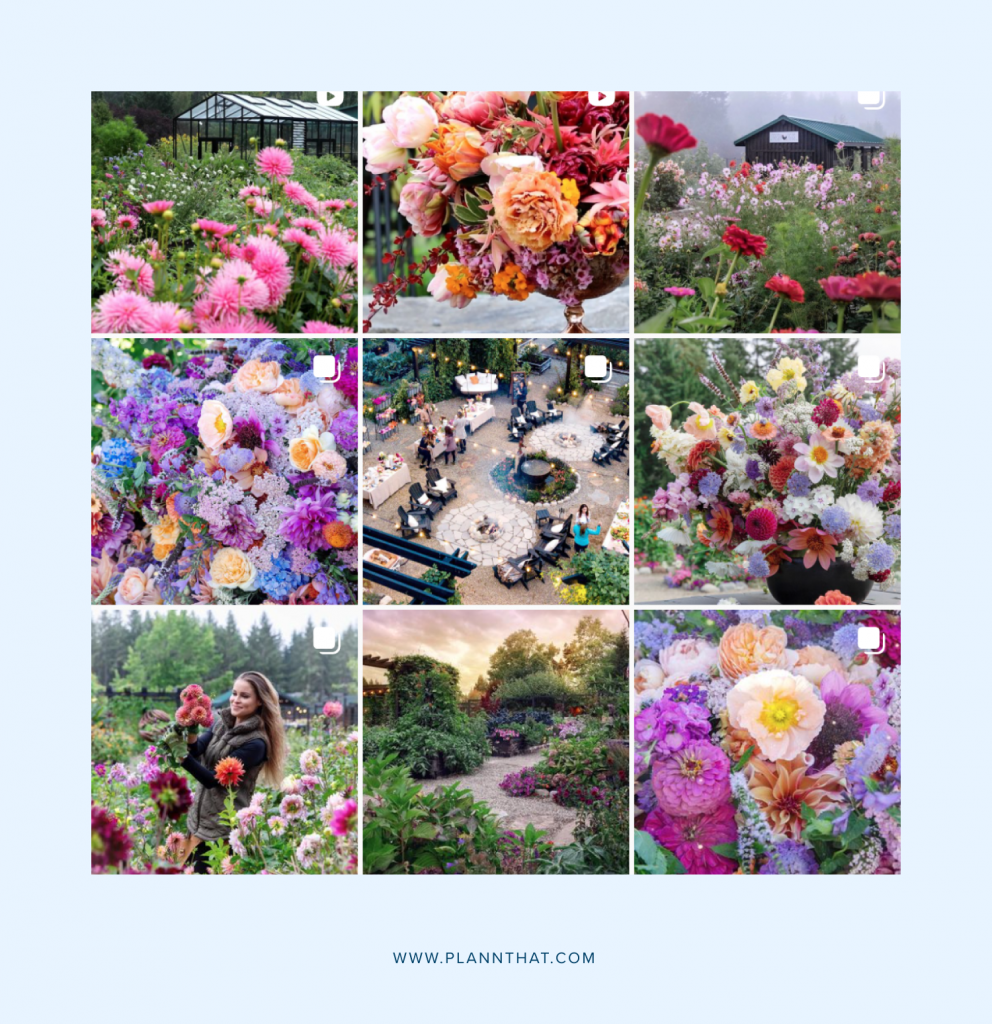 Imagine a life filled with food and flowers. That's exactly what you'll find at Misha's FarmLuxe account. Misha shares photos and Reels that document life on a flower farm, where the air is fresh and the colours are bright.
Focused on health, wellness, and plenty of flower photography, Misha's Instagram grid is designed for nature lovers everywhere, especially since the farm donates food and flowers while also providing a home for rescue animals.
Join Misha's 136k followers, and welcome the spring to your social media scrolling. Go on, follow @farmluxe!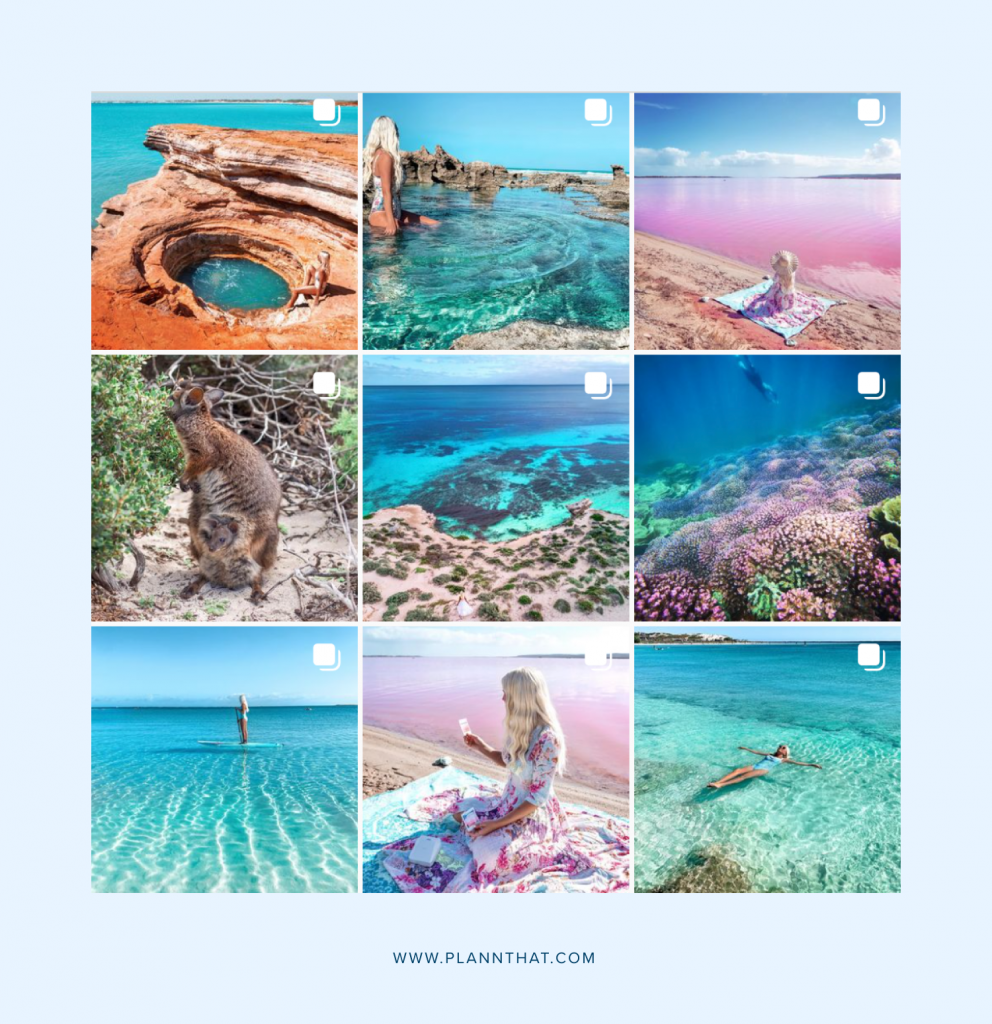 Life by the ocean is only a follow away. Helen uses Instagram as a place to share photos of the most beautiful destinations in Western Australia. Expect plenty of sun, surf, and sand, plus photos of local wildlife and well-known tourist destinations.
All things bright in blue and pink, Helen's curated Instagram aesthetic has earned her over 730k followers!
She uses the platform to keep her audience up to date with her latest adventures while also sharing occasional fashion looks and her environmentally conscious message.
Wishing every day could be a beach day? Follow @helen_jannesonbense!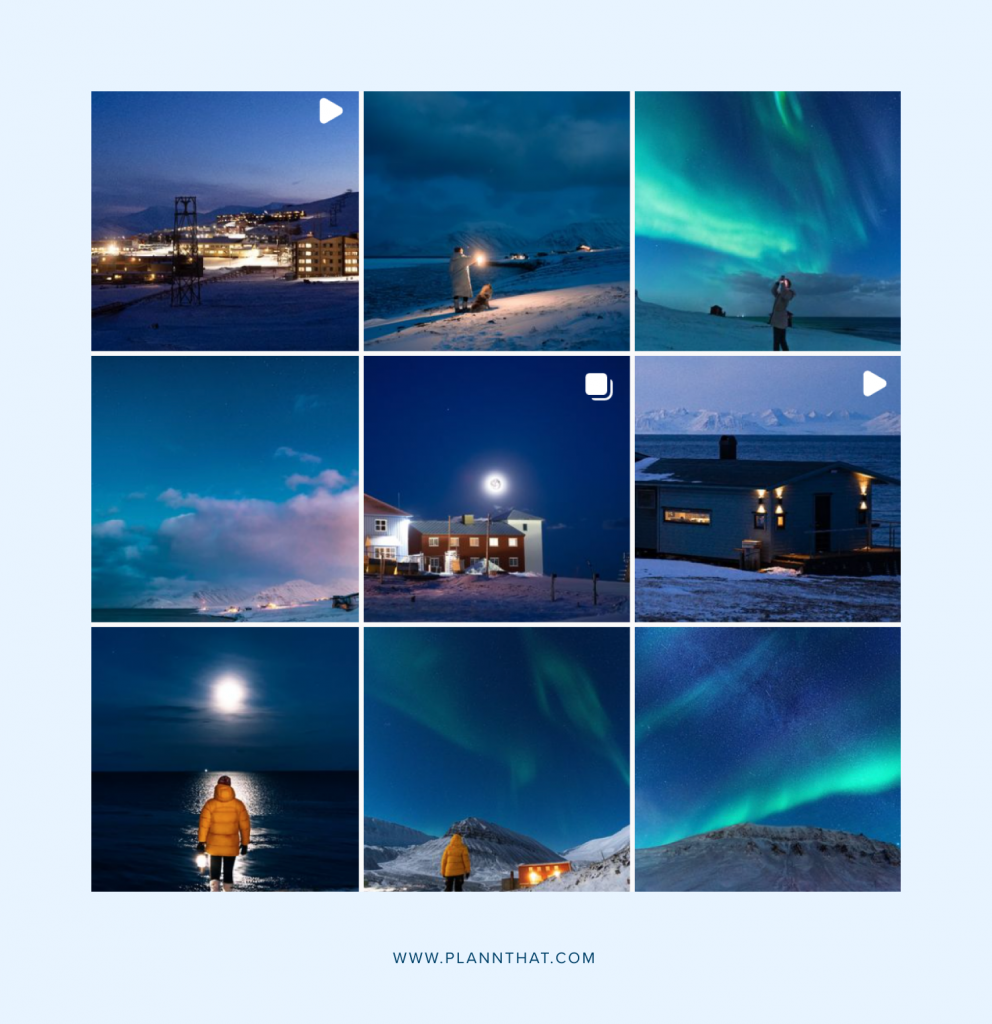 For Cecilia, life is far from ordinary and is definitely worth sharing on Instagram.
Cecilia lives in a cozy cabin on Svalbard, an island not far from the North Pole. Her account is a great place to learn more about life in the Arctic circle while admiring her truly amazing photos and reels.
Throughout the summer, Cecilia's feed is pink and white, featuring shots of the Arctic Ocean and the awe-inspiring ice caps, and maybe a guest appearance from a local polar bear!
In the winter months, you can expect to see spectacular photos of the Northern Lights and the dark polar night, plus guest appearances from Cecilia's dog, Grim.
To discover life on Svalbard, follow @sejsejlija!
Craft your own aesthetic Instagram grid layout with Plann
If these talented Instagrammers have inspired you to take the leap and reinvent your account aesthetic, Plann is here to help! Get ideas, create a strategy, and schedule your posts ahead of time to keep your grid cohesive.
Sign up for a free 7-day trial of Plann today, and start achieving your Instagram #aestheticgoals!