Could you go a week without using social media? It's a big question, Plann'rs, and one that likely evokes thoughts like: 'How would I stay in touch with my besties?' 'What about all those live-streamed workouts I was going to tune into?' 'Heck, how am I going to fill those hours watching TV on the couch without something to scroll through?'
You don't need to check your Screen Time to know all of us spend a LOT of time on social media. But in case you were curious, we spend an average of 142 minutes on social media every day. And by 2021? They'll be over 3 billion users on social media globally. That's a lotta eyeballs!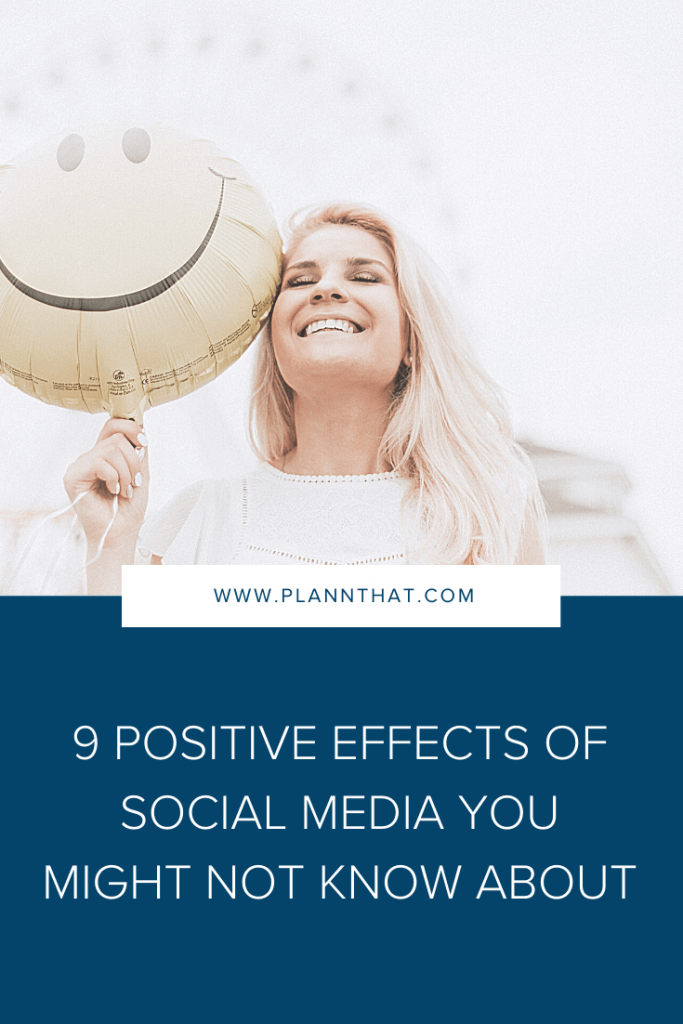 So, what's the impact of spending so much time scrolling social media? There's a lotta research out there about the negative effects of social media on everything from our mental health to the quality of our relationships and even our ability to concentrate at school or work. But, what isn't often spoken about is the positive side effects of social media.
From building thriving communities of likeminded people to raising awareness for brands working to make the world a better place, social media can be (and IS!) a powerful tool for good. Discover 9 positive effects of social media to inspire us all (and how you can reap the rewards of these benefits) below!
Social Media Benefit 1: It empowers through education
Think about all the accounts you follow on social media. Whether it's fashion brands or fitness bloggers, each of these accounts has probably helped you learn something new. That might be by running a virtual workshop, sharing how-to-style tutorials on their Instagram Stories or even just writing oh-so-brilliant captions that reveal practical tips and tricks about a particular topic. 
Social media is a fantastic tool to empower audiences with educational content. The best bit? Educational social media content is so much more engaging than any of your high school classes, with dynamic social content formats that leverage video, GIFs, photos and more to deliver new and interesting ideas. 
EXAMPLE: From on-demand yoga sessions to mindfulness tips, the virtual yoga community from Core Power Yoga enables their Instagram followers to master the basics of yoga for free online.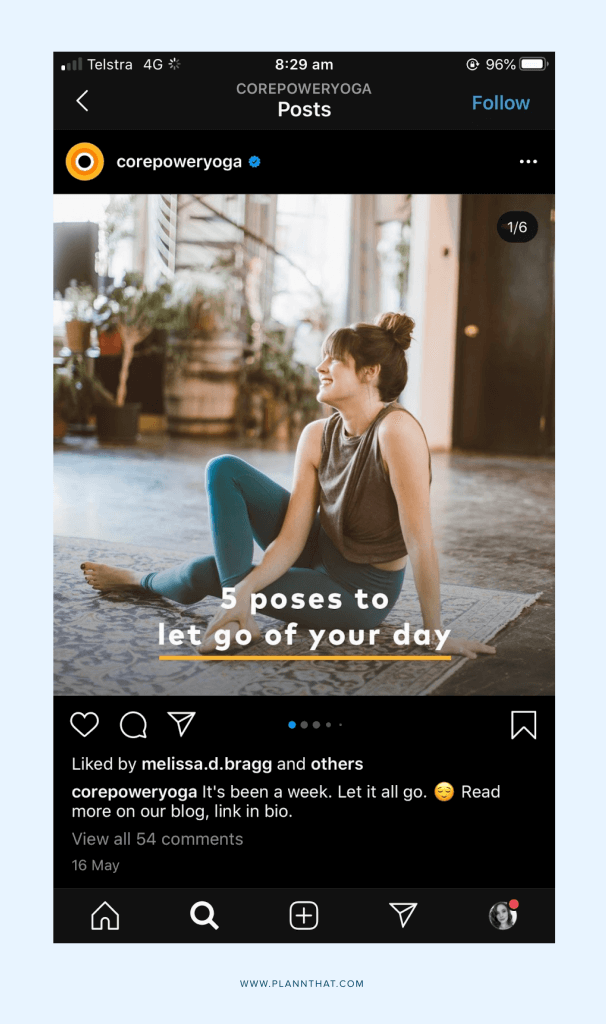 Social Media Benefit 2: It boosts global connectivity
Who are the accounts you interact with most on social media? Where are they based? Chances are that you're connected with users located in different cities, states and countries around the globe. That's the next positive effect of social media: the ability to connect with users around the globe in just a few taps!
With the world at our fingertips, we can share ideas, collaborate and communicate with people from a range of backgrounds on social media. 
This diversity and global connectivity enable us to discover new interests, learn new languages and broaden our horizons. Whether you're following travel bloggers on the other side of the globe or connecting with chefs from countries you've never visited, social media unlocks the potential to reach and engage with users from all corners of the planet.  
EXAMPLE: Connecting like minded female entrepreneurs from around the globe, the Facebook Group 'Freelancing Females' enables womens from all countries to share business trips, career advice and even remote job opportunities with each other on social media.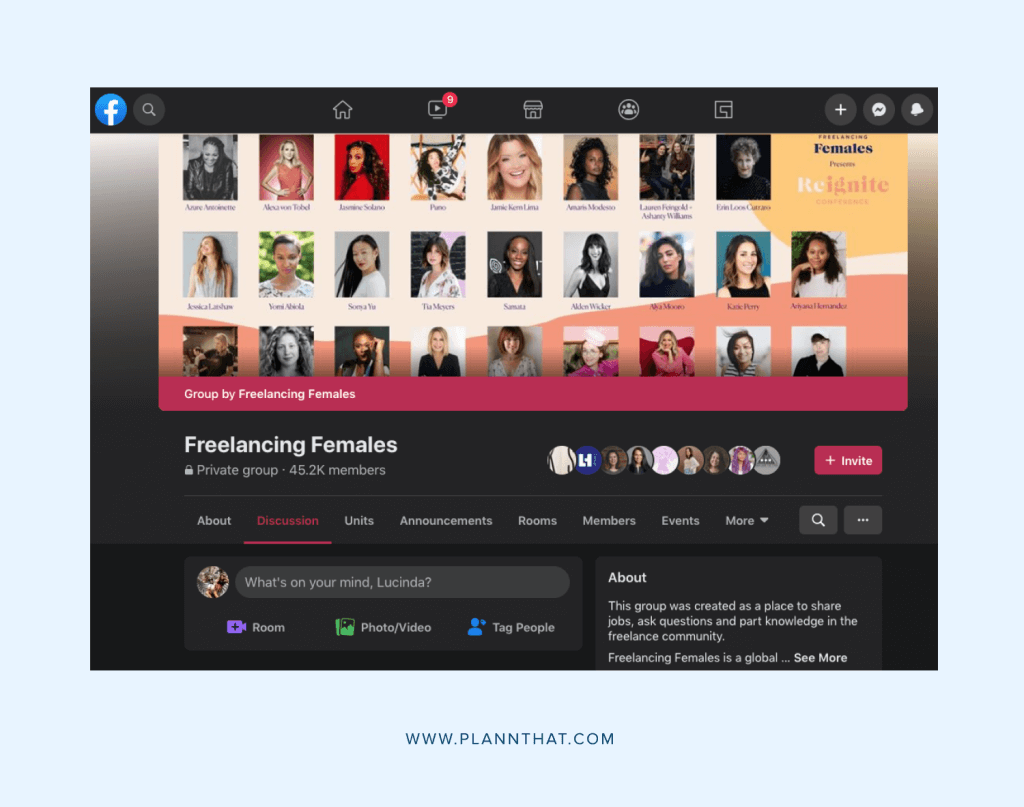 Social Media Benefit 3: It builds engaged communities 
Speaking of connectivity, one of the biggest benefits of social media is the ability to foster, build and grow engaged social communities. Whether you're a member of a Facebook Group about your favorite TV series or have joined a virtual book club on Instagram, social media gives us the power to find and connect with like-minded users from across the world. 
The best bit? In a time when we're all limited to the confines of our home (a.k.a. during a global pandemic!), we're still able to meet new people and find common ground with others who have the same interests as us. And for those of us living in remote or regional areas? Social media communities make it possible to feel a sense of connectedness, even while we're physically distant from each other.
EXAMPLE: Want to connect with other book worms and discover engaging new reads? The team from Pure Wow Book Club meet every month on Instagram Live to discuss all things books, creating a sense of community via their Instagram page.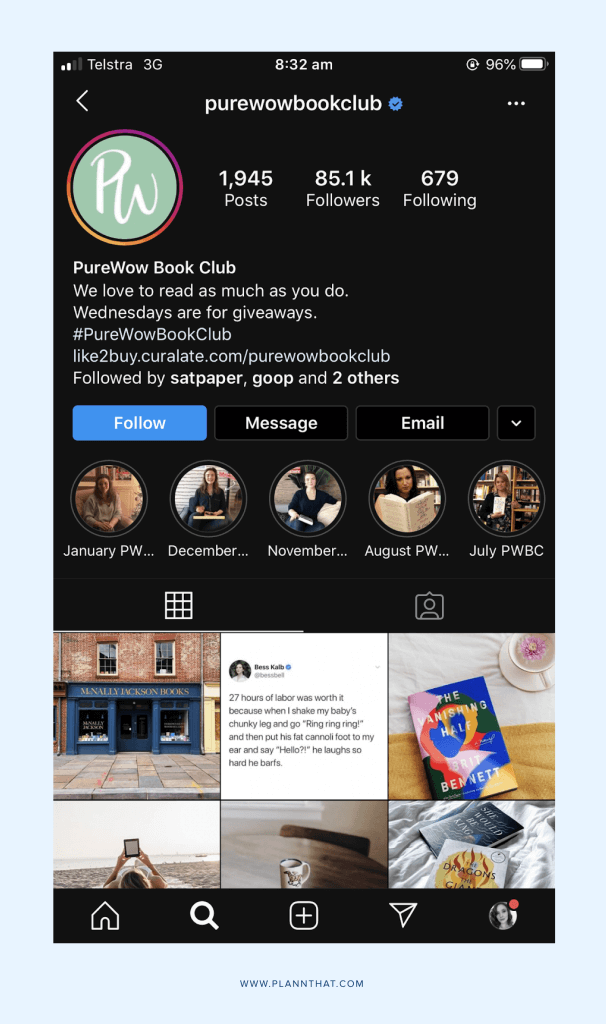 Social Media Benefit 4: It provides support and solidarity on social media 
Remember that break-up you thought you'd never get over? What about that time you totally flunked an exam at college? Or how about that trip to the hair salon for bangs that went oh-so-wrong? Whatever dilemma you've found yourself in, chances are calling on your buddies for support has made a massive difference. And the same goes for social media!
One of the most powerful positive effects of social media is its ability to provide support and solidarity. Groups and accounts on social media can help us navigate common stumbling blocks like getting fit, navigating heartbreak and even more poignant struggles like overcoming addiction, dealing with a chronic illness or processing grief. 
In times of loneliness, stress and anxiety, social media can act as a powerful tool to bring people together to support and lift each other up when they need it most. 
EXAMPLE: For those navigating stress, anxiety or simply looking to add mindfulness into their daily routine, the Facebook Group Daily Calm Community provides a space for users of the 'Calm' mindfulness app to connect, share and discuss their mediation journey.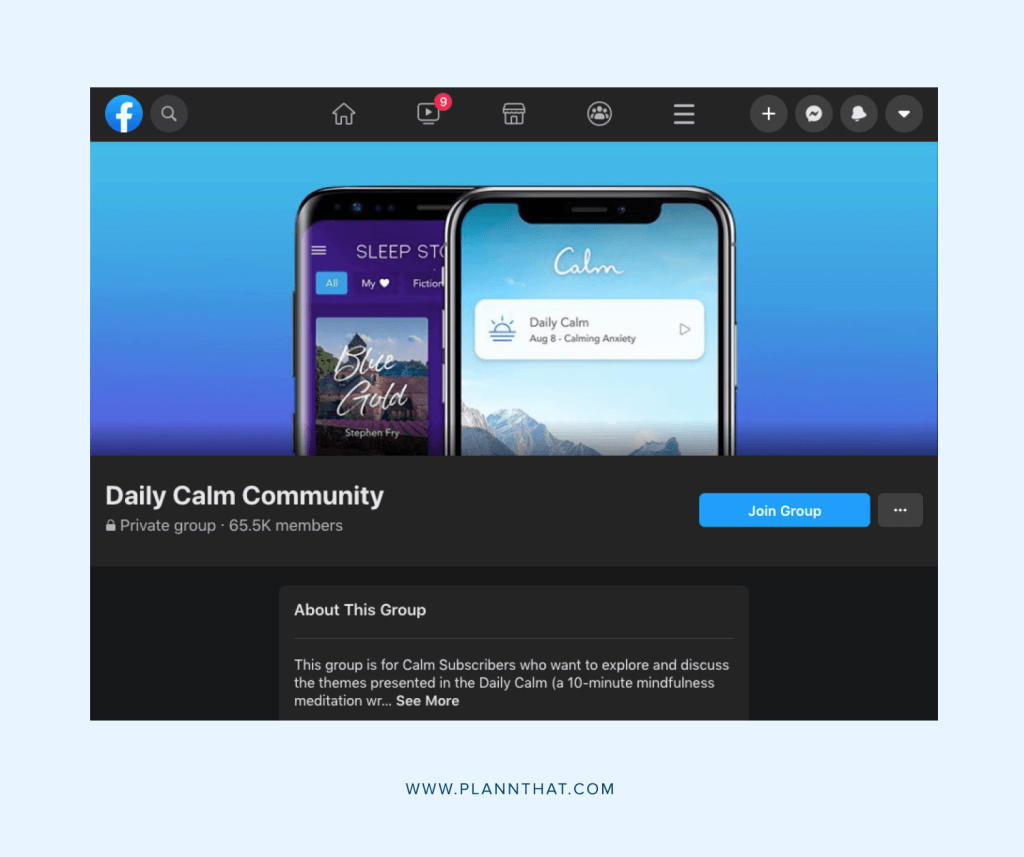 Social Media Benefit 5: You can learn new skills
Want to master a new instrument? Even considered giving yoga a try? What about learning how to cook delicious pasta from scratch? Thanks to social media, you can learn how to do all of the above online (and for FREE!). 
The next positive effect of social media is its ability to teach new skills to users and share expertise with the digital world. 
Unlike traditional educational experiences that require signing up to a course or institution (usually with a hefty fee attached), you can learn a range of fun, practical skills from the comfort of your couch using social media. The best bit? Your teachers will be industry experts who are looking to share their wisdom and knowledge with people just like you!   
EXAMPLE: Want to master a new recipe? The Instagram page BuzzFeed Tasty provides a hub of free recipes and how-to style videos to help home cooks create delicious dishes.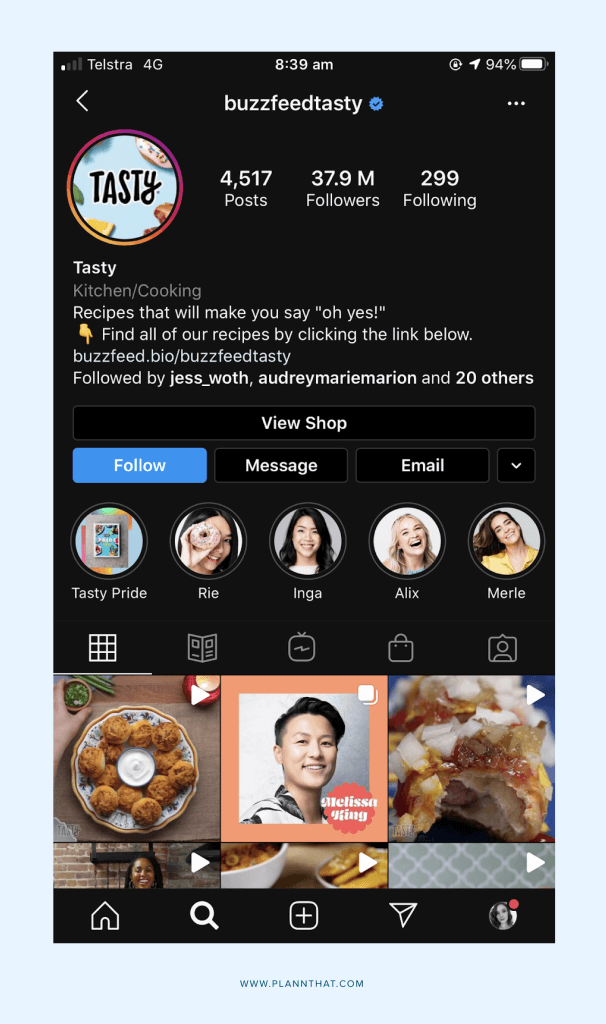 Social Media Benefit 6: It brings people together in moments that matter
We don't need to remind you that 2020 has been a year none of us could have expected. From civil rights protests to a global health crisis, these pivotal events have irrevocably changed the way we live our daily lives and see the world around us. But one of the biggest positive effects of social media has been its ability to rally support and unite users during moments that matter. 
Using social media, these important causes have been able to call for donations, share important information and find innovative ways to unite users in meaningful and powerful ways. From lobbying the government to organizing demonstrations and even the coordination of relief efforts, social media has the ability to connect and unite groups to make a positive impact on the world during times of crisis. 
EXAMPLE: To help provide a social space for black people and black allies to unite and connect, the Instagram page Movement For Black Lives helps to organize rallies, protests and lobbying efforts to advocate for change and further the Black Lives Matter movement.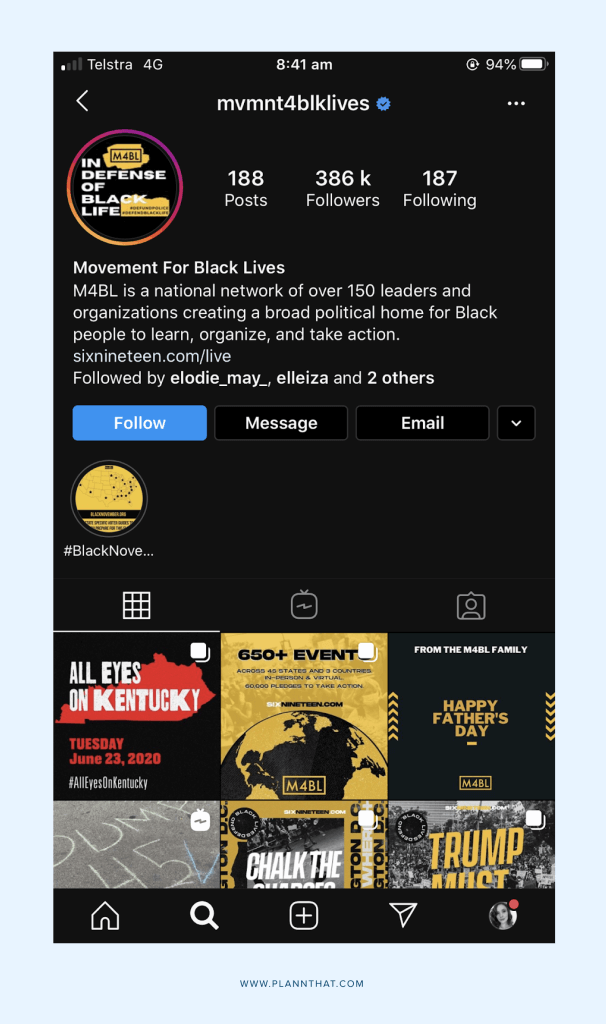 Social Media Benefit 7: It raises awareness for brands working for good
But the positive effects of social media on the world don't stop there! In fact not-for-profit organizations, charities, communities groups and socially-conscious brands are all leveraging the power of social media to connect with new people and audiences around the globe. 
With 88% of shoppers looking to support brands that help them live sustainably, the demand for ethical and socially-conscious businesses has never been greater. With social media by their side, these emerging businesses can stake their claim in the market, showcase their points of difference and target interested users in powerful ways.  
And for consumers? Social media enables them to discover new organisations and brands working for good, giving them greater choice to shop and support brands aligned with their values. EXAMPLE: The fair trade apparel brand Pact has used social media to connect with shoppers around the globe to share their sustainable, organic B-Corp certified designs with the world.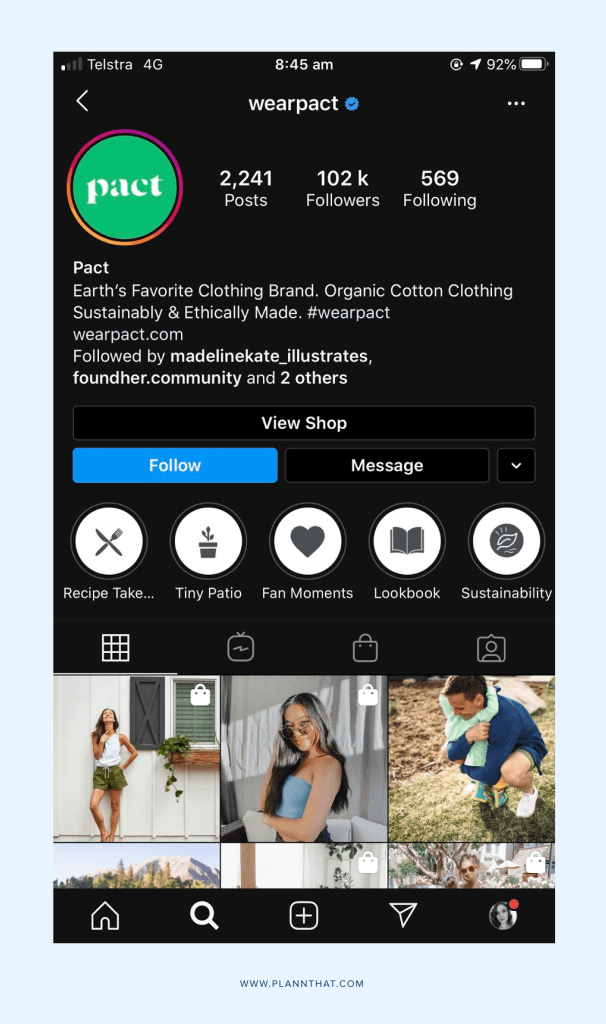 Social Media Benefit 8: It gives customers the chance to shape meaningful change
Ever wished you could help design the next products your favorite brand creates? Want to have a say in the type of content businesses share with you? Have you got a brilliant idea for a new event, podcast or blog post? Thanks to social media, you can communicate all of this directly with the brands you follow in real-time!
From sending direct messages to responding to Instagram Live Q&As, social media empowers customers to shape meaningful change in the brands and businesses they follow. Social media enables an open dialogue to connect brands and customers to ask for feedback, advice or constructive criticism. 
The best bit? This sense of influence gives customers a reason to engage and invest in the brand, making it more likely for them to become brand advocates as well!
EXAMPLE = Following feedback from their community on social media, the team from fashion label Monki have announced via Instagram that they are expanding the number of countries they ship to across the globe.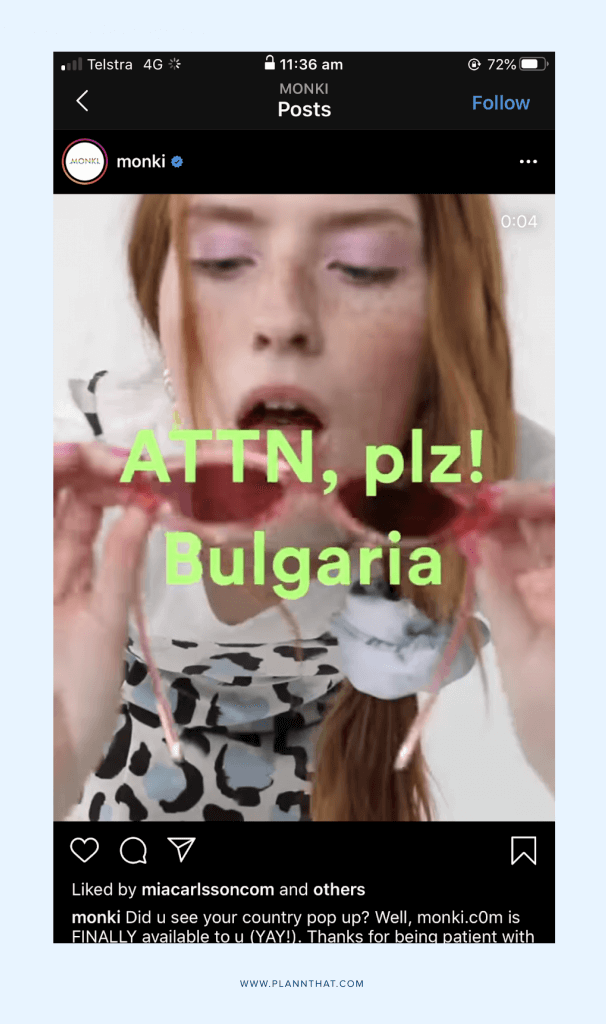 Social Media Benefit 9: It gives people the chance to laugh
And our favourite positive effect of social media? The LOLs of course! Social media enables brands to show their funny side with GIFs, memes and oh-so-relatable quotes that give us all a reason to giggle. Not only does this forge strong connections between brands and customers, but also brightens our days in a time when we could all use a reason to laugh.
EXAMPLE: Brighten your feed by following the hilarious meme-focused Instagram account Sarcasm Only for some seriously LOL-worthy content.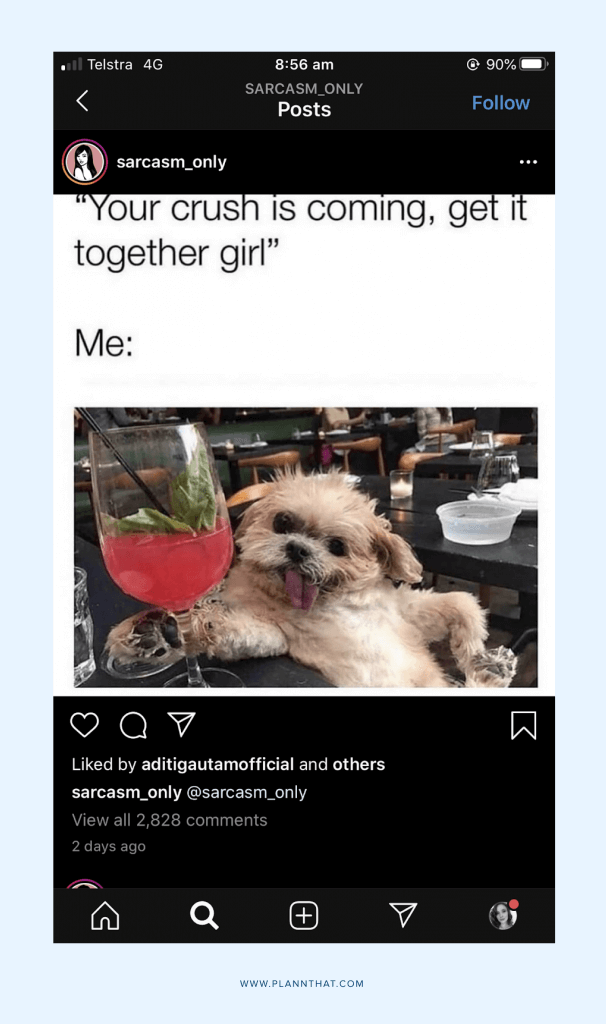 And there you have it! When it comes to social media, there are a whole bunch of positive effects that benefit both brands and customers. Whether you're looking to shake up your social media strategy or want to boost engagement with users, try focusing on these benefits when creating your social media content. And the most important bit? Have fun with it! That's what it's all about.