Chances are, you know that it's crucial to build brand loyalty as it reflects on your bottom line in the long run.
But how do you increase real engagement on Instagram and build customer loyalty in the meantime?
Let's run you through the top nine tips to strengthen customer loyalty and boost your engagement rate on Instagram.
1. Connect with your followers using Instagram Story stickers
Instagram Story stickers are an excellent tool to engage your followers, which will help you build a devoted and engaged following.
Polls, questions, countdowns, quizzes and emoji sliders are just a few of the quick and easy stickers available on stories.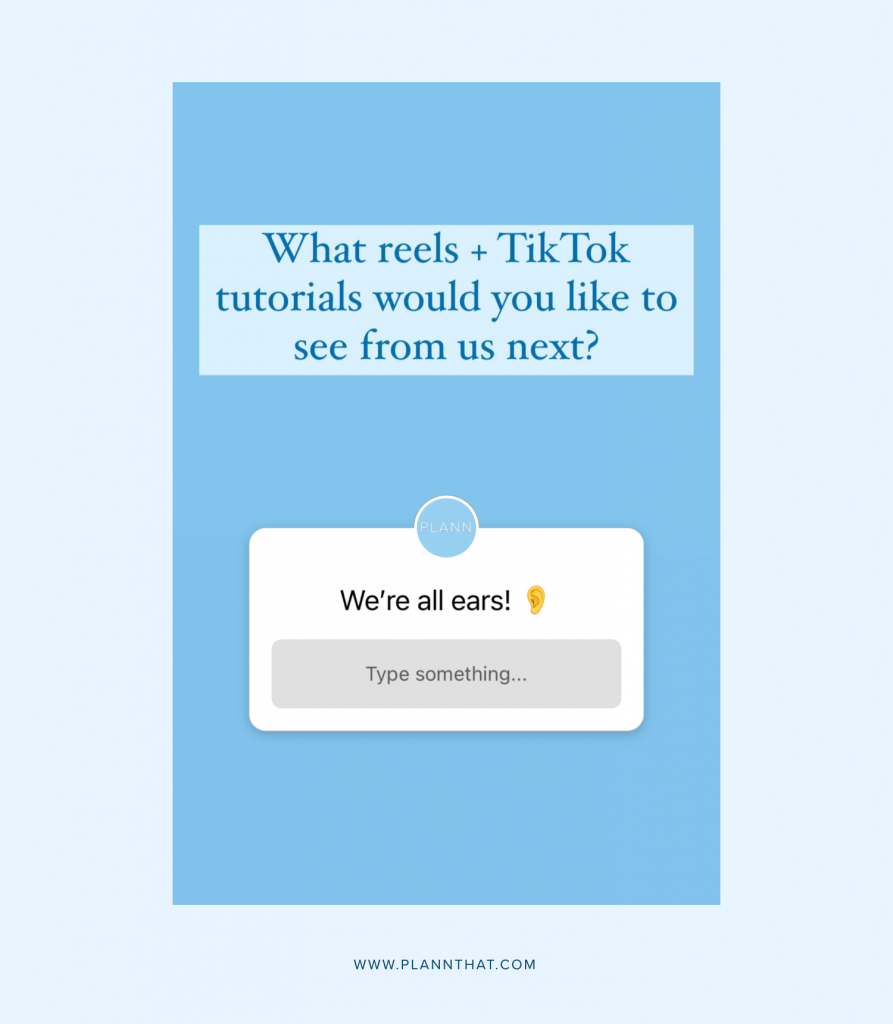 The question sticker is one of the most popular Instagram stories stickers. It allows you to have direct discussions with your followers. You may either invite your followers to ask or answer questions on a certain topic.
Once you've received all of the questions or answers, don't forget to respond to them publicly in your story.
It counts as an engagement when one of your followers interacts with a sticker. So, if you're wondering how to increase engagement on Instagram, why not leverage engagement stickers in your next Instagram story?
2. Share valuable information in Carousel posts
Carousel posts are a gold mine for Instagram engagement.
Instagram Carousels let you share up to 10 images, videos and text graphics with your followers in a single post. This enables you to provide value.
Carousels are best used to provide instructions or tutorials, share a bunch of interesting stats or to tell a story. What's more, Carousel posts generate saves and shares, which ultimately translates into increasing your Instagram engagement rate.
3. Create relatable, saveable and shareable posts
Quotes, pictures, memes and recycled tweets are all over Instagram and they're great for getting people to engage. You might even be surprised how Instagram users love to share relatable quotes on their stories.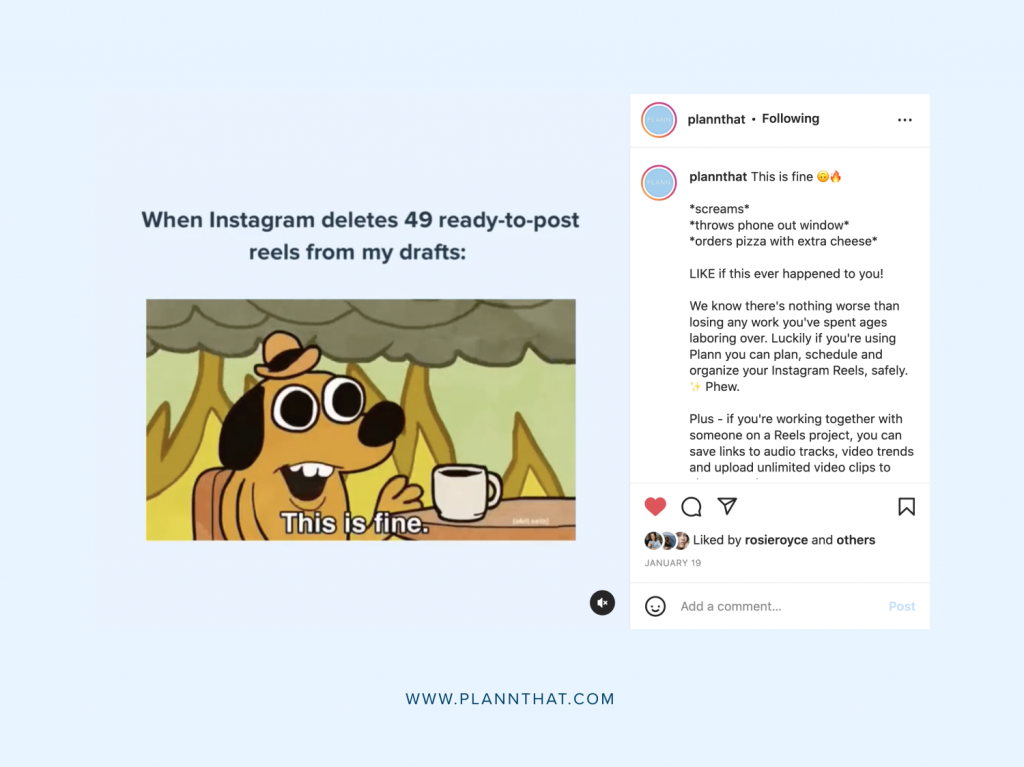 What's more, this type of content doesn't require high-level design skills. Simply grab a screenshot of your favorite tweet or quote, pop it into a branded template in Canva and share it onto your own feed (making sure to credit the original source, of course).
4. Include call-to-actions (CTA) in your captions
If you want people to engage with your content, simply ask for it using a CTA in your caption.
Incorporating a call to action, preferably a direct question, into your caption is a surefire strategy to boost Instagram engagement. Just make sure you ask a genuine question – you don't want your audience to believe it's just a way to get them to participate.
Your community is more likely to reply to your comments if you provide a genuine story and follow it up with a relevant question.
You can be as inventive as you want with your questions, too. You may seek advice, make recommendations (for restaurants, holiday places, or novels), or inquire about the sort of content they would want to see from you.
Another way to increase engagement on Instagram is to drive your audience to visit the link in your bio. This is a powerful way to motivate your followers to read your blog, browse your product range or sign up to your newsletter.
Struggling to craft the perfect CTA? We've created the ultimate guide to every CTA you could ever need in 2022.
5. Host an exciting giveaway
It's no secret that everyone loves getting free stuff. That's why hosting a giveaway is a simple and effective way to boost engagement on Instagram.
Not just any giveaway, though!
Giveaways must be thoughtful, attractive to both your current followers and target audiences and authentic to your brand.
With a lucrative reward up for grabs, you'll be racking up the engagement, whether it's a product, service, or event tickets that you're giving away for free. And if your giveaway's main purpose is to increase engagement, the entry criteria should require users to tag a friend, follow your brand, share and comment on the post.
6. Jump on trending Reels
Instagram Reels are one of the most popular Instagram content types, delivering short, fun and engaging video content. Plus, Reels now have their own tab within the Instagram app, encouraging brands and creators to publish and interact with their audience in new ways.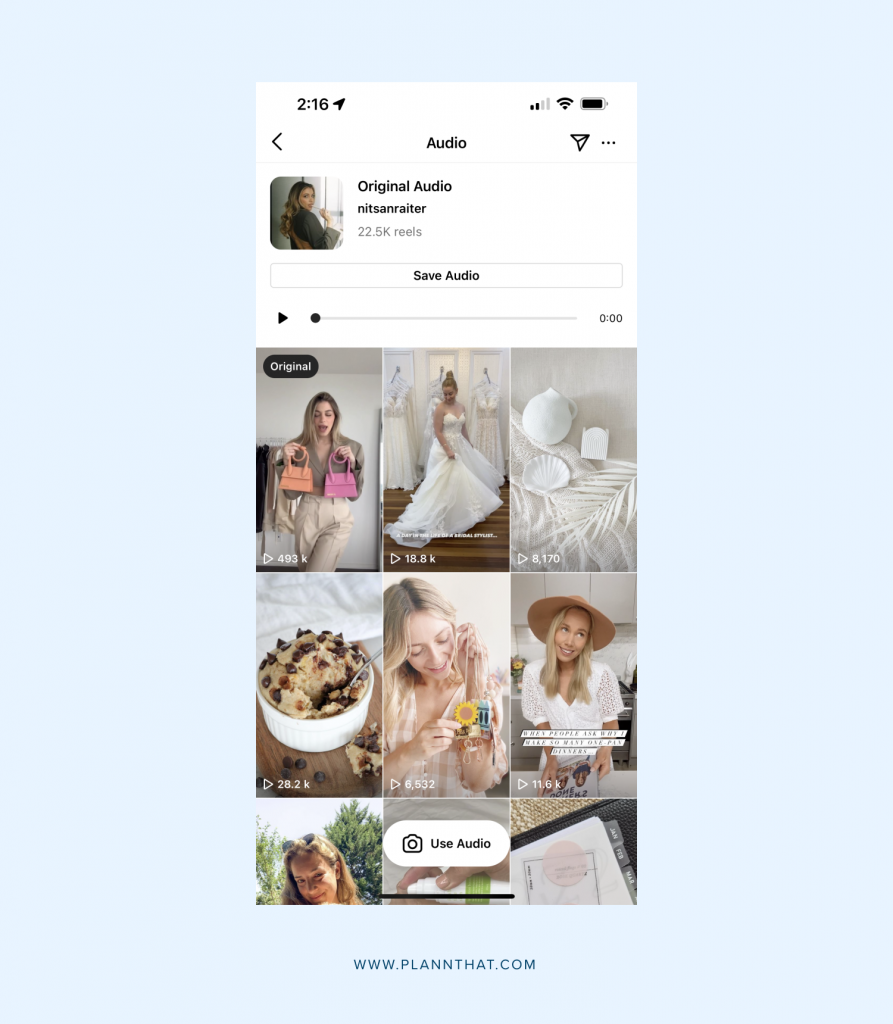 Plus, producing Instagram Reels doesn't require special video editing skills as you can easily do it all using the in-app video editor.
So why not jump on trending Reels formats and engage your audience on Instagram even more?
7. Partner with credible influencers in your niche
Influencers, especially those who are social media experts in their industry, are credible sources. As a result, when they pick you and mention you in their posts or stories, their audience knows you're the real deal.
Partnering with influencers is also a great way to generate new pieces of content that are both unique and high-quality.
8. Post when your audience is most active
When it comes to increasing engagement, posting when your audience is most likely to be online is a smart strategy.
After all, you want your audience to see your posts and engage with them.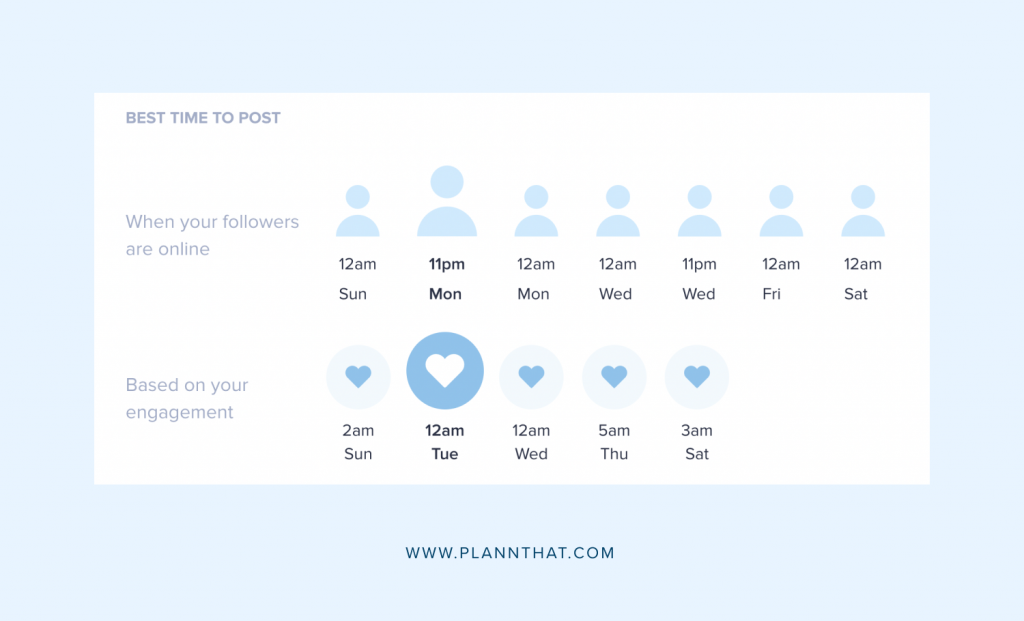 Not all audiences are active on Instagram at the same time. For example, people who have a day job may be checking Instagram only before and after work. Meanwhile, a stay-at-home mom may be checking Instagram in the afternoon while her baby is sleeping.
So take time to analyze your audience insights and schedule your posts when they're most active.
9. Stay consistent
Like on any other social media platform, posting high-quality content on Instagram consistently is a way to reach increased levels of engagement and customer loyalty.
When people see that you take Instagram seriously and provide them value on a regular basis, they're more likely to engage with you.
So, make sure to plan out your content in advance and schedule posts ahead of time to create a consistent posting schedule on Instagram.
Ready to build customer loyalty and drive real engagement on Instagram?
While building customer loyalty and real engagement on Instagram may sound hard at first, it's actually highly achievable with the right strategies.
If you're wondering how to get more engagement on Instagram, simply incorporate the tips provided in this article and watch your engagement steadily increase.
Plus, having the right tools by your side will help you strategize, plan, create and schedule all your content in advance.
Sign up for a free 7-day trial of Plann today, and start boosting your customer loyalty and engagement rate on Instagram.