Are you wondering how to get more engagement on your Instagram stories? Stickers, of course! Yes, there are many ways to increase engagement on your Instagram profiles, but if you're looking for brand awareness and engagement through your Stories, stickers are the way to go.
Instagram Stories stickers are not only versatile and enjoyable, but they can also help you increase engagement and build your brand. Whether you're looking to increase brand awareness, boost traffic to your website or improve e-commerce purchases, there are Instagram Stories stickers for you.
We're sharing Instagram Stories stickers that you can use to compel viewers to keep watching and take the action you want them to. We've divided the purpose of each sticker to help you get a better understanding of which sticker to use for different goals.
Instagram Stories Stickers To Increase Engagement
Along with other Instagram hacks, you can build a strong bond with your audience by increasing engagement with questions, polls, emoji sliders and quiz stickers on Instagram Stories.
1. Quiz Sticker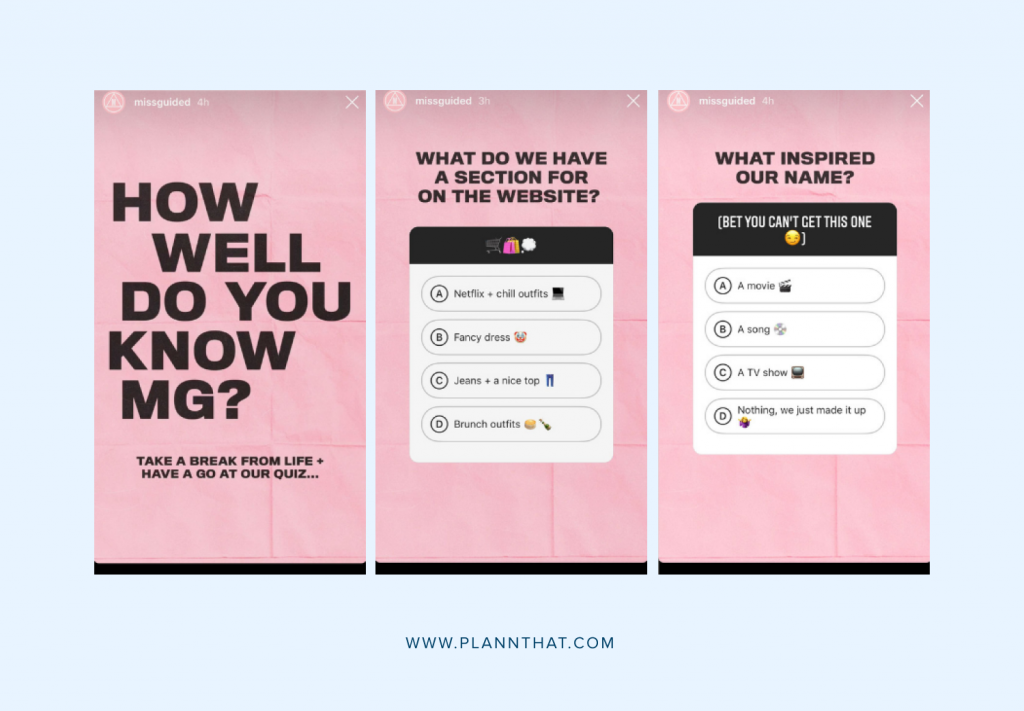 The quiz sticker for your Instagram Story is a simple way to engage your audience by asking multiple-choice questions.
It's one of Instagram's most interactive stickers and you can use it in several ways, including quizzing your followers, educating them about your products and offerings, collecting feedback and digging deeper into their interests.
For instance, the quiz sticker is widely used by travel companies to inform travelers about must-see attractions in a region.
A beauty brand could use the sticker to understand its audience's skincare routine and based on their feedback, the brand can plan its future product launches.
2. Questions Sticker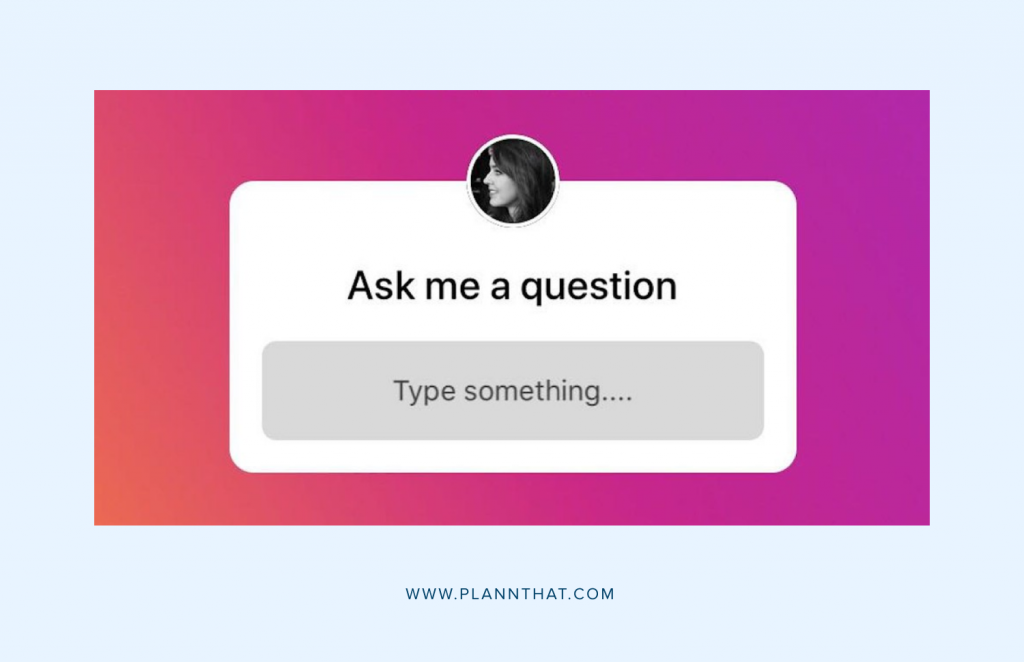 Unlike the other stickers, the Instagram Stories questions sticker puts your followers in the driving seat.
There are many ways a brand can use the question sticker in their stories. They are a great way to show your audience that there is an actual human behind the screen. For example, you can host an AMA (ask me anything) session or prompt your audience to ask their most pressing questions on your offerings or products.
Or you could use an Instagram question sticker to start a conversation with your followers.
3. Poll Sticker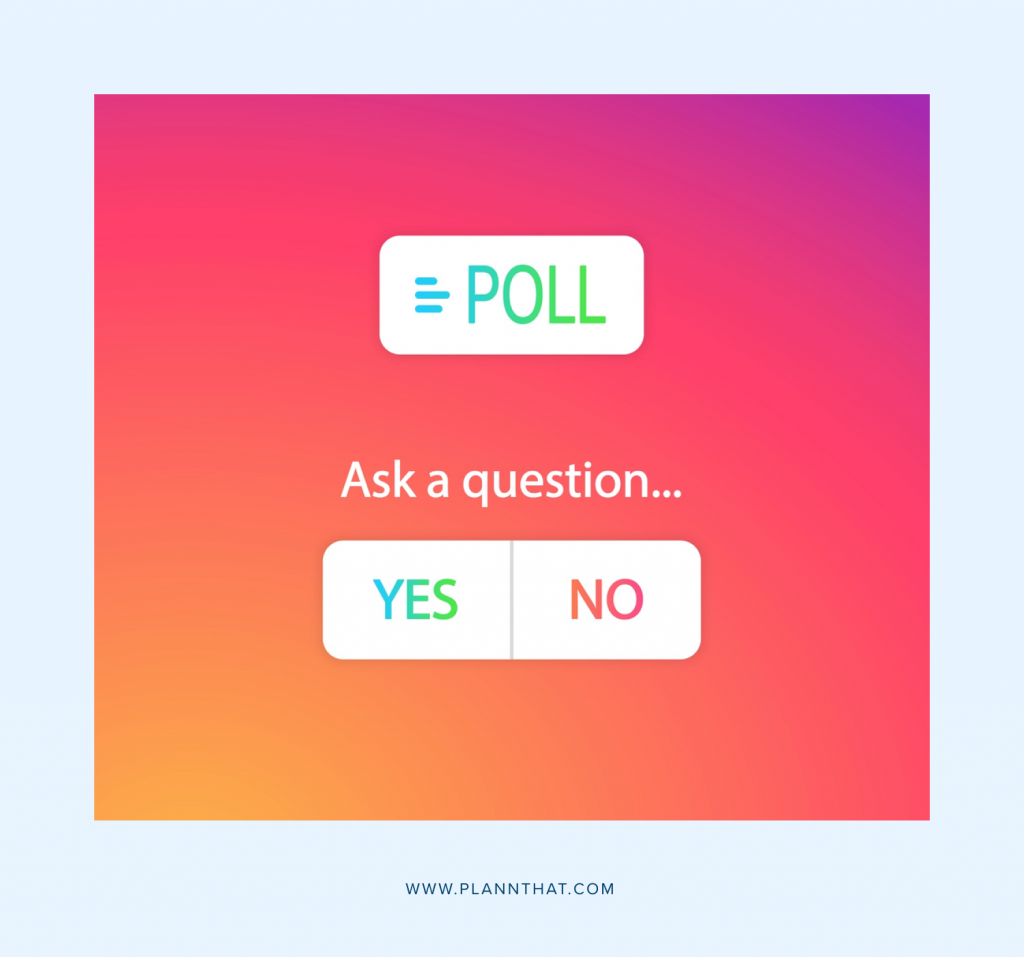 The poll sticker is another excellent way to encourage active engagement since audiences can take direct action.
The poll sticker enables you to ask a question and provide a selection of answers for your viewers to choose from. Your viewers can vote and see the results in real-time.
There are so many ways a brand can use the poll sticker. Use them to tease new product launches, collect feedback on your products, get new ideas or entertain your followers.
4. Emoji Sliders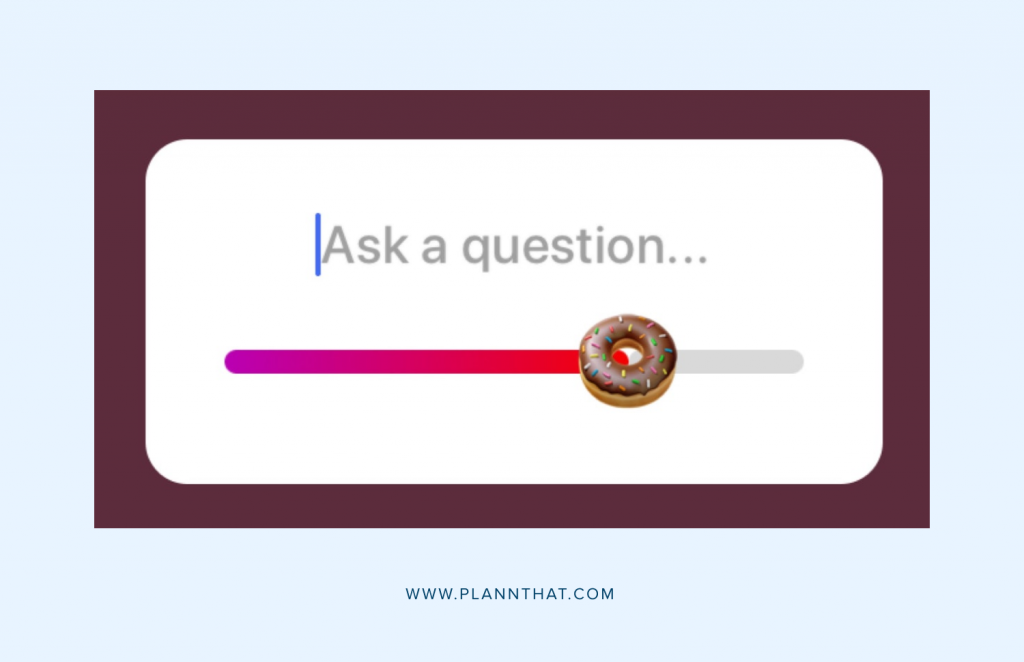 Just like poll stickers, emoji sliders let you ask questions and show real-time results once your viewers vote for an answer. Unlike the poll sticker, the emoji slider sticker asks your audience to drag a slider with an emoji by sliding from left to right based on their response to your question.
Emoji sliders can be used to ask fun questions that compel people to engage with your Story. Brands can use this sticker to gauge audience preference, too.
Instagram Stories For Increasing Awareness and Drive Traffic
Increase awareness and help drive traffic to your online and offline launches and events with countdown and location stickers.
5. Countdown Sticker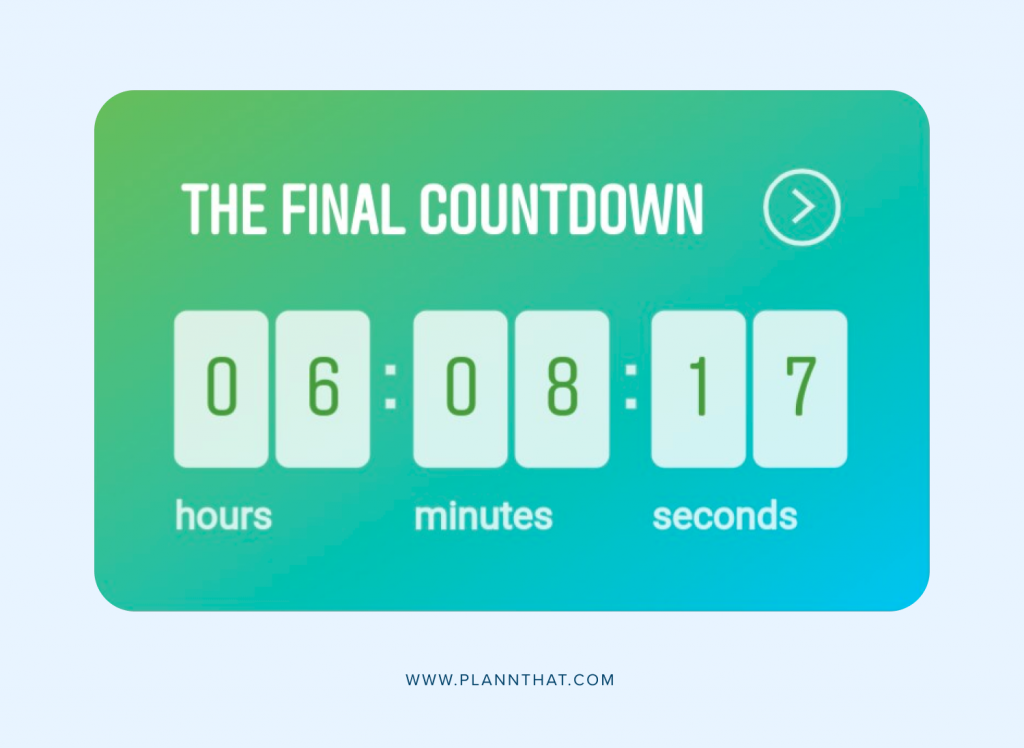 The Instagram countdown sticker is an excellent way to create buzz around an upcoming product release or event without coming across as overly promotional.
Your viewers can even subscribe to the countdown event. Then, they will then be sent a reminder when the countdown is complete. This sticker is a great way to nudge your followers towards an event and generate better attendance.
6. Location Sticker
When you use a location sticker in your Story, it puts your Story in an explore feed for that location or venue. Making these stickers an excellent way to widen your reach, send traffic to your Instagram Stories, plus increase awareness and drive foot traffic to your store or event.
Another great way to use the location sticker is by promoting the locations your brand is available in. For example, if you have three stores across a country, you can add the location tag to inform your audience about your stores.
Instagram Stories Perfect For Marketing Campaigns
The hashtag, mention and link sticker support all kinds of marketing campaigns. Use them for special sales, User Generated Content (UCG) campaigns, Instagram influencer promotions and social cause programs.
7. Hashtag Sticker
Like the location sticker, the hashtag sticker for your Instagram Story adds to the explore feed of the hashtag used, which can help increase your brand awareness and drive traffic to your Story.
Or if you have a unique hashtag, users can click on the hashtag sticker and explore other posts and stories you have shared using the same hashtag.
Before you add any hashtags to your Story, make sure you do your fair share of research so that your Story doesn't go unnoticed.
8. Mention Sticker
With the mention sticker, you can tag another Instagram account like your followers or another business account. This sticker can help build your community, humanize your brand by showing the people you work with behind the scenes and even help draw attention to marketing campaigns or initiatives.
A great way to use the mention sticker is to share user-generated content or tag influencers or businesses that may share your Story on their account and help widen your reach.
9. Link Sticker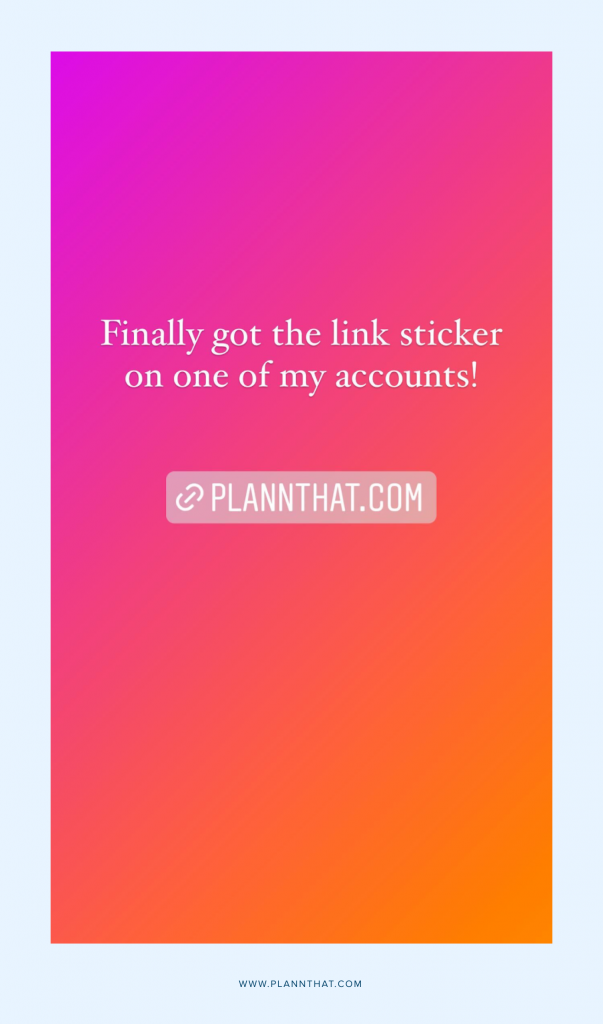 The new link sticker feature has replaced the swipe-up feature on Instagram. According to recent Instagram updates, you can now easily add a link to your Instagram Story without 10,000 followers, which can be extremely useful for any brand.
Use this sticker for a new launch to direct your audience directly to the webpage with the new product. Or use the link sticker to help send your audience to a web page to register for an event.
10. Add Yours Sticker
Instagram also introduced a new Add Yours sticker that essentially creates a public thread in stories. This new sticker allows your viewers to respond to your Stories with their own based on the prompt or topic.
This interactive Instagram sticker is a great way to build a community and reach a new set of audiences. For instance, a beauty brand can post a "Must have morning skincare routine product" Story and then prompt their audience to add their own.
Ready to revolutionize your Instagram Stories game?
Looking for an all-in-one solution that simplifies your social media management? Plann has got you covered.
With our groundbreaking Auto Post feature for Instagram Stories, you can effortlessly schedule and publish captivating content, engage with your audience in real time, and keep your brand top of mind.
Take your Instagram presence to the next level with Plann and unlock the full potential of your Stories.
Go on, and redeem your 7-day free trial of Plann Plus. If you don't like it, keep using Plann for free!