For nearly as long as social media became a part of our lives, brands have been coming up with hilarious, fun campaigns to capture our attention and meet their business goals.
It's a chance to increase sales, drive website traffic, connect with a global audience, and build a brand people love for those that get it right.
But these days, it takes a lot more than a video of a rat stealing pizza to be a hit on social media. Brands need a winning strategy and a unique creative angle which is aligned with social media goals.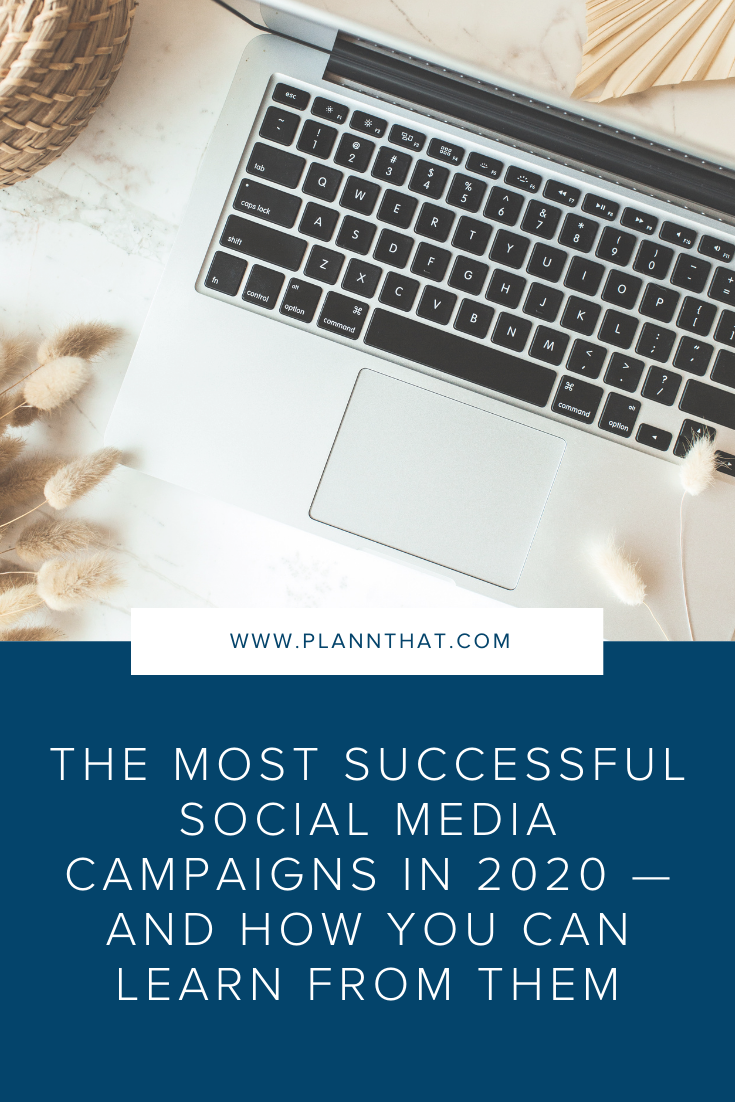 If you've ever wondered how to create a successful social media campaign, you're in luck! 'To help you whip up an irresistible initiative, we've compiled a list of some of the best social media campaign examples of 2020 to give you a dose of inspiration for your strategy!
Let's dive in.
5 of the best social media campaigns of 2020 to learn from
Campaign Example #1: Zoom – Virtual Background Contest
With COVID-19 shutting down the world in 2020, virtual meetings skyrocketed.
More people were working from home than ever before, and seemingly overnight video conference calls became the norm to keep up with friends and co-workers.
So how did Zoom capitalise on all this attention to increase installs and new customers?
They ran a competition asking their community to share a picture or video using its virtual background feature. Each month, Zoom announced three winners with prizes sponsored by other brands like Logitech and Zoom swag bags.
Why it works: The competition increases brand awareness and drives engagement across social media channels.
Steal their strategy: Host a competition in 2021 that contributes to an overarching social media goal. Ask yourself: Do you want to drive engagement, awareness or more sales? Then decide on a prize that's worth people's time and encourage social shares!
Campaign Example #2: Apple – #ShotOniPhone
Have you seen the latest iPhone? The camera on it is WILD.
Over the last decade, smartphone cameras have gone from low-res pixelated messes to high-quality RAW images, giving DSLR's a run for their money.
Apple used the rise of smartphone photography to activate their community with a user-generated content (UGC) social media campaign: #ShotOniPhone.
The results? The hashtag has been used more than 17 million times on Instagram and has given Apple buckets of free brand exposure.
Why it works: The campaign uses UGC, which has 90% more influence on consumer's decision-making process. UGC is also a cost-effective strategy and helps build trust, boost revenue and create relationships with your customers.
Steal their strategy: Reward your loyal customers by encouraging them to create UGC. You can do this with a competition or by featuring your favourites on your feed and website.
Campaign Example #3: HelloBC – #ExploreBCLater
One of the major industries hit by the pandemic in 2020? Travel.
With countries closing their borders and stay at home orders issued, airports became eerie, empty buildings and flights were cancelled around the world.
To encourage travellers to avoid non-essential travel, British Columbia launched it's #ExploreBCLater.
It encouraged travellers to put their travel plans on hold for now and explore the destination virtually.
The multi-channel campaign helped spread awareness and gave people something to look forward to once lockdowns were lifted.
Why it works: Despite being in an industry knocked hard by the pandemic, British Columbia used their engaging visual content to continue creating awareness for the region. When the world opens up again, the itching wanderlust of travellers worldwide will increase tourism to the area.
Steal their strategy: Think about how you can tweak your social media strategy to create FOMO. 
Campaign Example #4: Houseparty – Fortnite Trivia Challenge
With billions of people looking for a way to spend time with their loved ones virtually, Houseparty started to see an increase in downloads.
The app (which lets you play games with one or more people over a video call) launched a trivia Fortnite game.
As one of the most popular free-to-play Battle Royale games in recent years, it was a sure-fire way to promote both brands.
The campaign used social media by posting a challenge on Houseparty's platforms, then users would need to get 20 million trivia answers right to unlock a reward on Fortnite.
Why it works: With Fortnite's massive cult following, it was a strategic partnership for Houseparty and boosted their brand awareness and app downloads. On Fortnite's side, they got free promotion and an increase in people playing the game.
Steal their strategy: Find a related brand in your niche to collaborate with. Create a promotion that mutually benefits both of you and gives you access to each other's audience.
Campaign Example #5: Starbucks – #WhatsYourName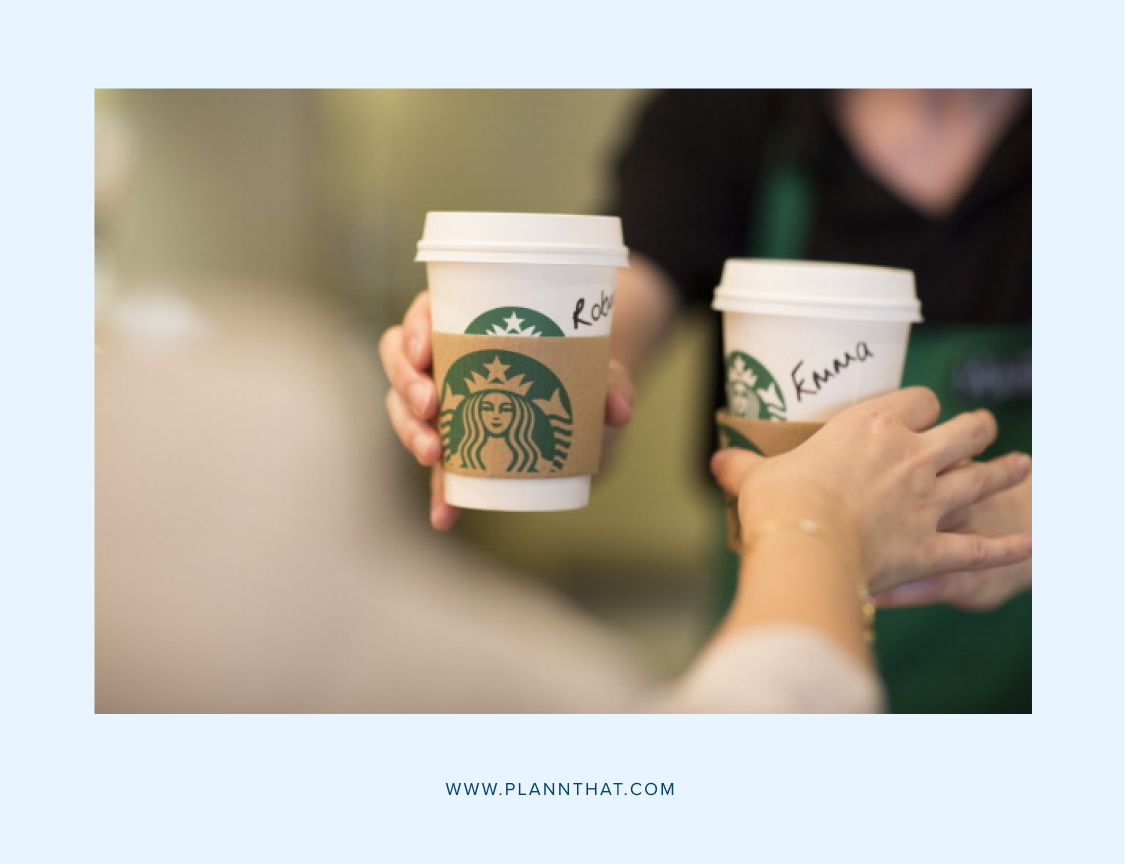 In February 2020, Starbucks launched it's #WhatsYourName campaign with Mermaids. It's an organisation that supports gender-diverse and transgender youth.
The campaign plays off Starbuck's reputation for writing customer's names on cups (often hilariously misspelling them), and showing support for people who are transitioning.
The coffee brand encouraged customers to post UGC with the hashtag, and then shared the content across their social media channels. 
Why it works: 68% of consumers expect brands to be clear about their values, and 71% of LGBTQ+ consumers expect brands to speak up about current societal issues. The campaign hits a business objective (engagement), while also showing Starbucks as a mission-driven company that supports the causes they believe in.
Steal their strategy: What social issues can you shine a light on with your social media content? How can you use your content to highlight your brand values? Remember, don't try to fake it or hop on trends. People can smell inauthenticity.
Over To You: Create A Social Media Campaign In 2021
Hopefully, these initiatives have sparked one or a whole list of social media campaign ideas for your brand.
So what's next?
A winning campaign requires strategic, consistent content across multiple platforms. Use Plann's creation and scheduling tools to start planning out your campaign today.