Here at Plann, we're strong believers that if you're feeling short of ideas, you don't have to reinvent the wheel and start over from scratch. Some of the hardest hitting social media players are showing us what's working for them, and how we could bend their strategy and try it for our own brands, in our own unique ways.
Here are some hard-hitting Social Media Campaigns to inspire you.
1. Starbucks: The Unicorn Frappuccino
Coffee is the daily routine for millions of people, it's the base of memes, Instagrammable quotes and most will say they can't start their days without it.
But how do you get cut-through when you're talking about the same single-product every day?
Starbucks launched a one week campaign filled with our favorite things: magic, unicorns, and bright colors.
"Like its mythical namesake, the Unicorn Frappuccino blended crème comes with a bit of magic, starting as a purple beverage with swirls of blue and a first taste that is sweet and fruity. But give it a stir and its color changes to pink, and the flavor evolves to tangy and tart. The more swirl, the more the beverage's color and flavors transform."
The reason it worked? 
Starbucks understood that people are already talking about coffee and using it as a way to push content to their own audiences. By creating a 'limited time offer', and essentially providing free content props, and made it fun!
Search #starbucksunicornfrappuccino and you'll see the User Generated Content

Tip: Find a way to make a limited time offer around something that's special for your brand!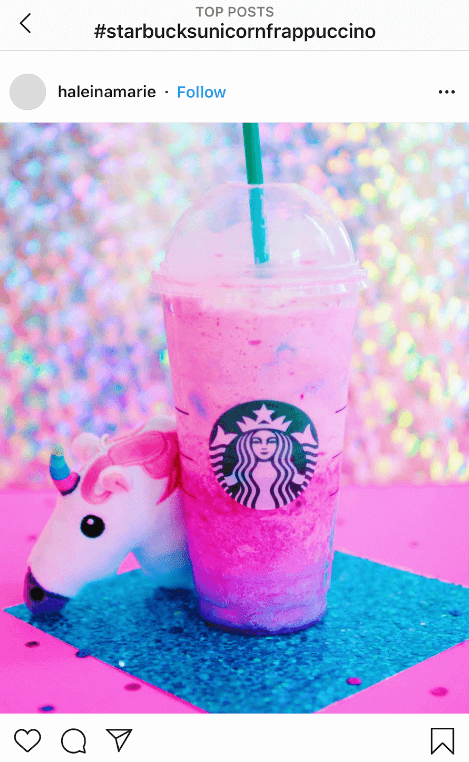 2. Gillette: The Best A Man Can Be
Gillette sparked heavy debate when launching their campaign #thebestamancanbe in response to the #metoo movement. 
The ad took a hard look at toxic masculinity and while some complained about it, others applauded Gillette for taking a firm social stance.
It was mentioned over a million times within the first 24 hours of its release! 
The success of this campaign approached a tough social matter and highlighted the brand values of Gillette. 
Tip: In today's climate, people want to know where your brand stands, for example, on environmental or social issues. Join (or begin) a conversation on social media as a brand to show what you're passionate about. Something to keep in mind is that sometimes opinions can be polarizing so you'll want to make sure you've thought out all scenarios.
3. REI: #optoutside
REI first launched #optoutside in 2015 when they gave their entire company the day off on Black Friday. This was virtually unheard of in retail.
While other companies promoted shopping and long work hours for employees, REI focused on a campaign that was by the people, for the people. 
REI rocks this campaign still through the promotion of products alongside user-generated content posts to further their reach. 
Tip: When looking for ways your brand can take this approach to build a strong social media community, think about the common causes your brand stands for and how it can encourage conversation among your followers.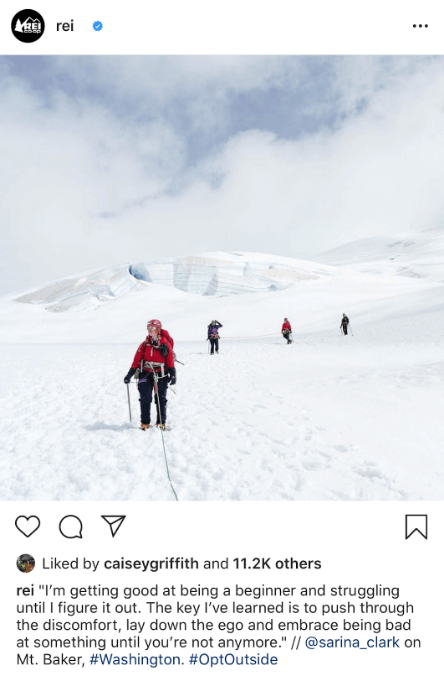 4. IHOP to IHOb
International House of Pancakes, otherwise known as IHOP teased a new logo featuring IHOb and asked followers what they thought the "b" stood for.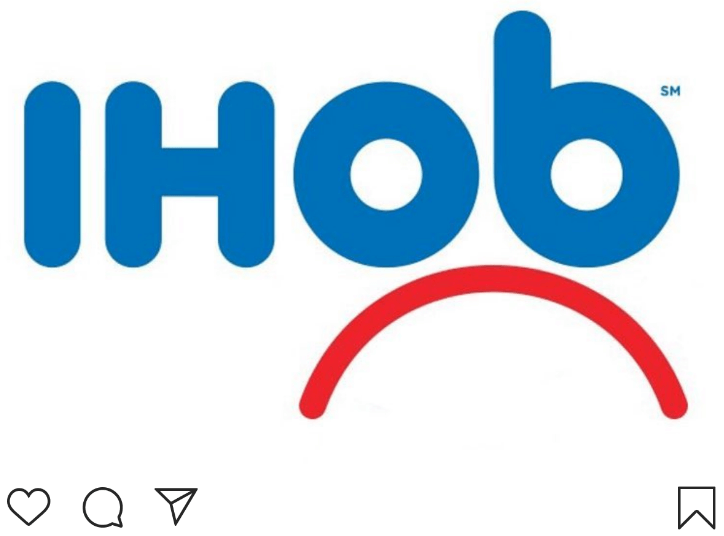 People went mad over trying to guess it before they announced they would make burgers (but don't worry, they still went back to making pancakes!) Not only did it boost their sales, but they had found a way to get a conversation happening about their brand, keeping them top of mind.
Tip: This is the element of surprise tactic! Do you have something up your sleeve that your audience might like?
5. Dove & Getty Images: #ShowUs
Long-running social advocates, Dove, partnered with Getty images to bring this powerful campaign to life.
The #ShowUs campaign was launched as a call to arms to talk about body positivity and acceptance. #ShowUs features a library of 5,000 photographs of women from 39 countries around the world. 
Partnering with a company who shared the same values, Getty identified that there was a rise in searches on their platform, like 'female leaders' – up 306 per cent on last year.
Creative research project manager Petra O'Halloran explained why it was important to Getty to be a part of the campaign.
"Confident businesswoman' is up 428 per cent from last year, but the most staggering of all is that the term 'female empowerment' is up 591 per cent."
"Visual storytelling is the language of our time, it's very powerful. Someone like Getty images has a certain responsibility to contribute to that change. There's been a general increase in searches for diversity, but we've seen a 72 per cent increase in terms like 'real people'."
Tip: Partner with brands that believe in the same things as you, collaborate and see if you can make any waves together for a cause you both believe in.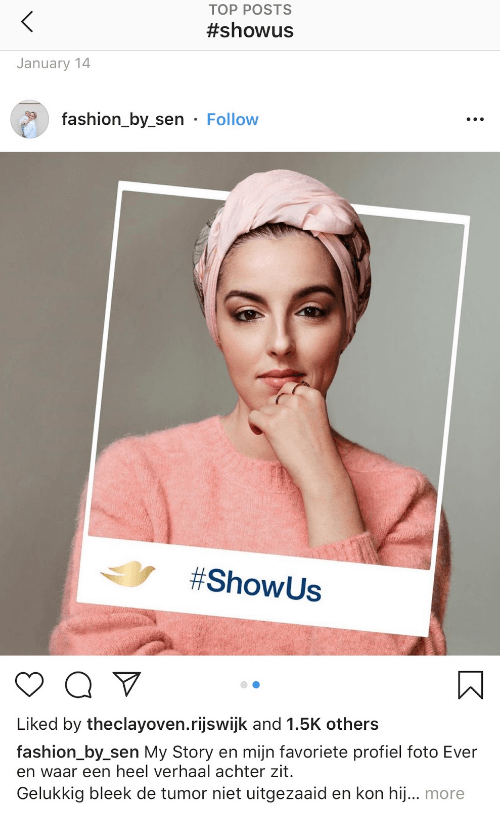 6. Spotify Wrapped
Spotify Wrapped is a personalized video wrap of your year of listening, showing you your most played artists of the year, and the decade. 
By providing a video that was personalised, comparable, and shareable on every social platform, it provided a way for their users to relate and connect with their audience, with a sneak peek into their real life.
Music is personal and sometimes private, so this campaign allowed everyone in the world to share what they were passionate about – even if listening to Justin Bieber and Ed Sheeran for a month straight was what they chose to do (*ahem!).
Tip: Could you develop a way for your audience to share results, or have customized interactions from your product that could boost engagement and shareability?. 
7. Apple's 'Share Your Gift' Campaign
Apple's holiday campaign celebrates the power of creativity and heartens creators to share their gifts with the outer world.
The Apple campaign features music written by a girl who keeps her creations secret, until they're let out into the world by her dog and enjoyed by everyone around her. The "Share Your Gifts" theme encourages Mac and iPad users to share their creativity with others.
Apple products are notoriously used by creative people, making movies, music, designs and illustrations. This beautiful campaign showed a real understanding, empathy and love for their core customer base.
The clever execution showed how the users of Apple products are the real heros, however to find success and execute with excellence, they should be using Apple products.
With a number of easter eggs (including the singer of the advert being Billie Elish), you can watch Apples video here.
Tip: How can you hero the success of your customers while showing you are their secret weapon? 
8. Charmin
Even toilet paper companies have social media needs. 
Products like homewares can be perceived as boring and a bit mundane. Bringing them to life with characters can inject huge personality into your brand messaging, a way to make the originally boring relevant on social media.
Characters help personify a brand, especially the cute bear that Charmin uses to jump on trending hashtags and topics.
Their ability to stay consistent means as soon as you see the bear faces, and their white and blue brand backgrounds creates a visual brand consistency, you'll know who it is without even having to see the brand name – and they're a toilet paper brand!
Unsurprisingly, their hashtag trends on Twitter every time they launch a campaign.
Tip: Can you inject personality into your brand with a character, or find a way to create visual consistency?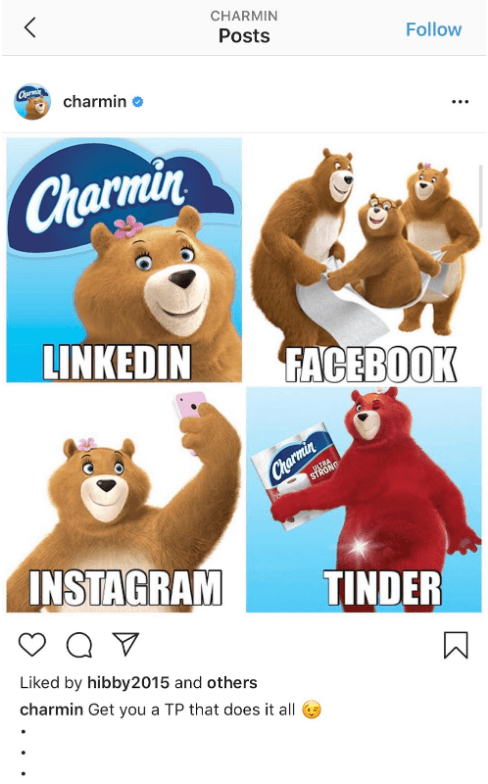 9. Nike: Dream Crazier
Where do you go after "Dream Crazy"-size success?
Nike simply dreamed "Crazier" in this Oscars spot starring Serena Williams that directly addressed the hurdles female athletes face in a male-dominated world. 
"If we show emotion, we're called dramatic. If we want to play against men, we're nuts," she says, noting other words such as "delusional," "unhinged," "hysterical," and "irrational." Williams concludes the commercial with, "So if they want to call you crazy, fine. Show them what crazy can do." Text then appears on the screen, "It's only crazy until you do it. Just do it."
"Don't Just Dream for You, Dream for the Next You"
Nike capitalised on heroes (like Williams) using their brand, to inspire those who look up to them to encourage them to follow in their footsteps, and to follow their own crazy dreams.
Tip: How can you use Social Proof in your brand to inspire others to take action, where the knock-on effect is to use your product to get there?