Have you ever wondered how people get paid to post on Instagram?
You've spotted they're using hashtags #ad or #sponsored, or just using blatant product placement, and you have no idea how they're doing it?
Cultivating a real, authentic following on Instagram and making a living doing what you love and are passionate about is the goal for almost EVERY blogger.
We spoke to Evan Mungo from (@evanmungo) who recently went from Instagrammer to paid Instagrammer and we're grateful he was willing to share his secrets so you could learn from his experience and do it too.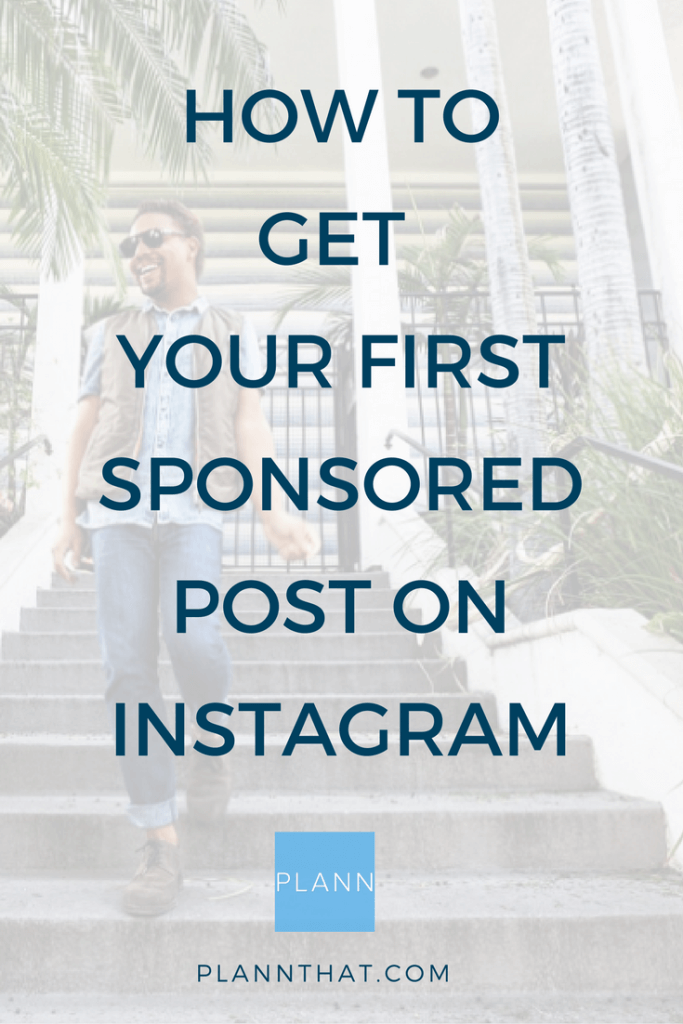 Reaching 'Influencer' status and living on the terms you choose for yourself means taking walks on the beach whenever you want (or becoming a digital nomad and travelling the world, because: Adventure!)
We've been in love with Evan for a while now, we met him way back in July when we soft launched Plann into the app store and ran a competition – he took out the title and we were thrilled to send him a polaroid camera.
In a few short months, Evan has gone from strength to strength and recently moved from micro-blogger to paid micro-blogger and now gets paid to post on Instagram.
Hey Evan,
We're thrilled to see you again!
Hope you don't mind, let's dive straight in.
What is your purpose on Instagram, and how long have you been posting?
My purpose on Instagram has really evolved from 'here is a raw photo of my dinner under harsh lighting and I'm going to show you where to eat, where to caffeinate, and what apparel essentials I keep in my closet using quality, well-lit photos.'
I've been posting for almost four years but only in the last year have I become more strategic about my posts to include more polished images that share a common theme.
How did you know you were ready to start getting paid to post on Instagram?
I knew I was ready when friends and follower acquaintances regularly reached out to me about restaurants, coffee shops, wardrobe advice, etc. I thought to myself, "I frequent these places and consider myself fashion forward. Why not channel these interests into something more professional and lucrative, and finally get paid to post on Instagram
How did your first sponsored post come about?
The first time I was paid to post on Instagram, albeit small, was the result of a small organic skincare line reaching out to me via email (my email is posted on my Instagram bio which actually makes a significant difference).
I assume they were browsing content and came across my feed which they felt was a good platform to get out the word on their emerging brand. This made me realize that basic use of hashtags and location tags REALLY COUNT.
Did you know what to charge?
I had no clue what to charge and ultimately was more conservative in my approach considering my following isn't massive [yet] and I was honestly just excited to be growing my engagement effectively for the first time. There is definitely a fine line of realistic expectations to walk along while also evaluating what your sponsorship goals are.
I would rather build a relationship with quality brands where I see growth potential rather than take every opportunity that comes along that may not necessarily vibe with my content and brand.
What was the process like taking the actual image, were you allowed full creative freedom or was there an approval process?
This has varied tremendously, some campaigns have allowed full creative freedom (even without an approval process) while some have requested category and brand exclusivity with an approval process prior to payment.
Ultimately, brands want you to use your own creative judgement but the post should really focus on that product and how it fits into your normal life.
Otherwise, it seems disingenuous and your followers will become uninterested after a number of these posts.
What was it like working with a brand for the first time?
The first brand I've established a working partnership with is a Japanese men's skincare line called Shodai.
They were interested in using me as a brand ambassador after seeing the content I routinely share on Instagram and reached out via email. I was happy to join the campaign but first wanted to try their products prior to pledging my allegiance to them before all of my followers!
Working with them is satisfying because the relationship feels authentic and their products are actually amazing so I don't feel 'cheap' when I promote the brand.
Who would be your ideal brands to work with?
I would love an opportunity to work with more apparel and accessories brands like Daniel Wellington, Crosby Square, Pacific Issue, and Taft Shoes. The list goes on and on but I don't want to keep you here all day!
Who do you look up to on Instagram?
My two Instagram heroes are Adam Gallagher (@iamgalla) and Aimee Song (@songofstyle).
Adam's Instagram feed, in my opinion, is probably the most polished, curated, and consistent of any blogger I've come across. There's a reason he has 1.9M followers. His blog also makes you feel like you are traveling with him and not simply looking at pretty pictures wishing you could someday experience that magical destination.
Aimee also posts great photos and showcases envy-worthy travel destinations, but I am more drawn to her engagement with her following.
She has to be the 'most real' social media star out there and with 4.1M followers, it still baffles me how she manages to make such a large audience feel like a part of her journey.
She also recently released a book on how to perfect and monetize your Instagram which I think was a stellar business move and her candor really helped to solidify her follower's loyalty.
What advice would you give to someone wanting to get paid to post on Instagram for the first time?
Be consistent about what you talk about, what you stand for and the consistency of your visuals.
I have been using Plann for about 3 months and my friends always ask me how I've been able to get my Instagram grid so balanced. I think you definitely need to have a strategy and by using the app every day it's definitely helped me up my game and really think about what I'm doing on the platform.
Evan Mungo is a blogger currently living in LA.
You can connect with him on Instagram here