'Tis the season for generating sales on social media! The holidays are here, bringing good news for socially savvy business owners keen to make the most of the festive season rush.
As another busy year draws to a close, there are plenty of opportunities to build your brand online, reach new audiences and drive a flurry of sales. But where should you start with social media holiday content ideas?
From crafting Christmas captions to leveraging festival calls to action, your social media strategy is about to get a dash of cheer. What better way to share your product or service with the world just in time for Christmas shopping?
Ready to end the year on a bang? Here are our best holiday content ideas and tactics to help you prepare your social media content for Christmas.
Holiday Content Idea 1: Share holiday hacks 
Christmas time is busy! Help your followers keep holiday preparations on track by sharing your best festive tips and tricks. 
This could be everything from your favorite festive recipes to easy holiday decorations and even last-minute gift ideas. The key here is to get creative and find inventive ways to promote your products or services along the way.
If you offer a product that could take the stress out of the season, make sure to let your customers know about it on social media, too.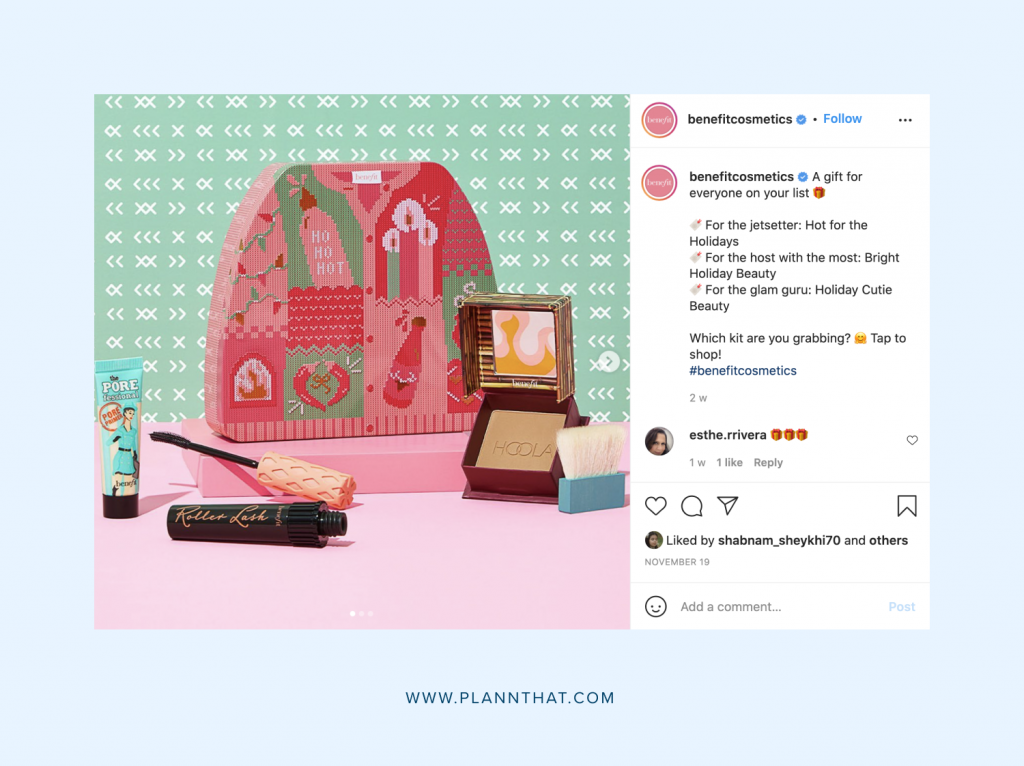 Holiday Content Idea 2: Promote your festive sales
The holidays are a great time to focus on boosting sales, with shoppers primed and ready to buy gifts for their nearest and dearest. So, be sure to make sales and promotions a key focus when planning your holiday content ideas.
Whether you craft punchy festive Reels, go Live on Facebook or make use of Instagram's shoppable features, don't keep your sales and special discounts a secret this silly season.
And remember to spell out your sale information clearly in your caption, including any discount codes, terms and conditions or end dates. 

Holiday Content Idea 3: Including festive calls to action (CTA)
Calls to action are the key to social media success – and Christmas time is no exception!
As the holidays approach, make an effort to include a clear call to action in every social media post. Whether you're promoting a sale or looking to boost engagement, a compelling CTA is what will help move the needle for your business during the online shopping rush.
Need a dose of inspiration? We've got you covered! Try these festive CTA ideas:
• Add in a festive joke while directing followers to your website to purchase one of your holiday products
• Ask followers to share their holiday prep tips, Christmas Day plans, or holiday wishlists 
• Invite followers to participate in a festive quiz, game, or challenge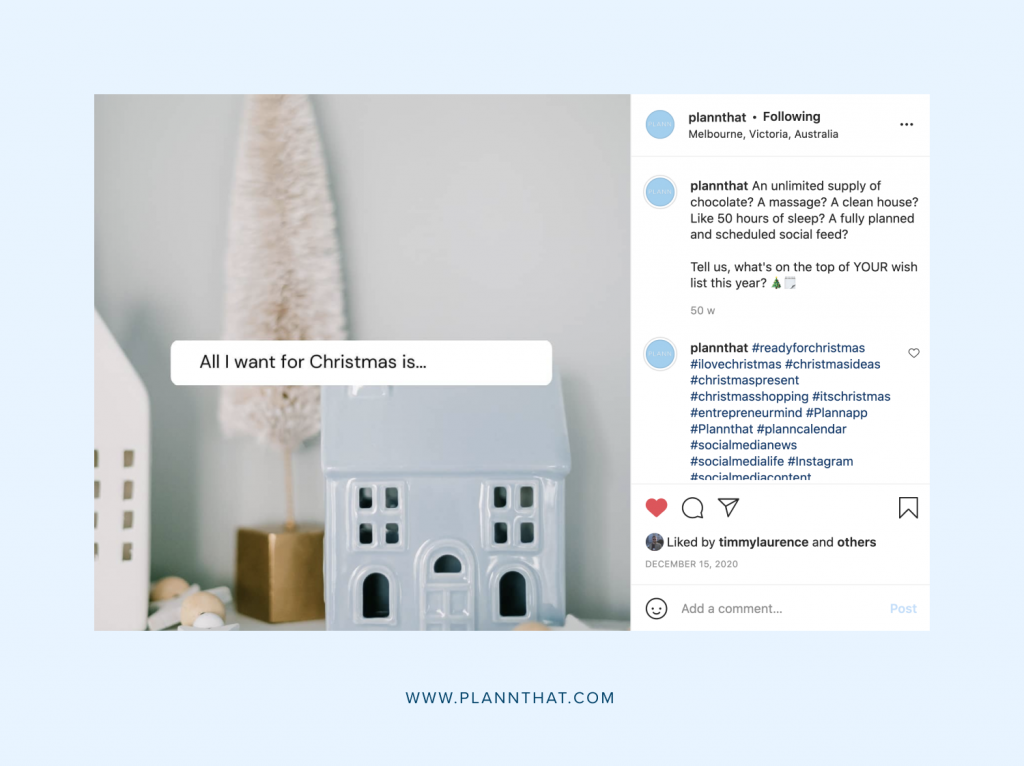 Holiday Content Idea 4: Share holiday-themed photos 
The holiday season is the perfect time to try out new photography styles, especially on visual social media platforms like Instagram.
Plus, who doesn't love seeing festive decorations, Christmas light displays or delicious holiday treats? So get creative and add a dose of festive cheer to your social media channels with holiday-themed photography.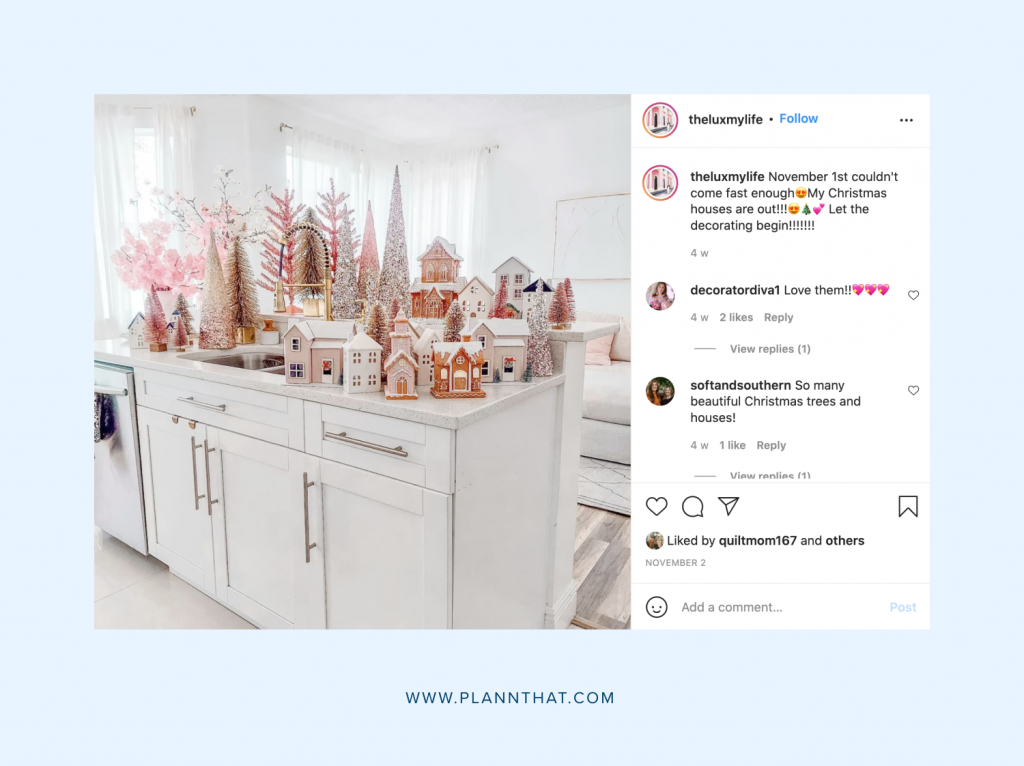 Holiday Content Idea 5: Showcase seasonal product photos 
Seasonal sales rely on your customers knowing about your products. So it's your job to put your latest holiday offers front and center of your social media content during the festive shopping season.
In the leadup to Christmas, try posting product photos that feature the holiday staples like gingerbread, Christmas lights, and Santa hats. This will immediately grab the eye of your followers and give them a reason to engage and find out more about your products. 
Plus, choose a colour scheme that blends festive vibes with your existing branding to give your social media content the edge.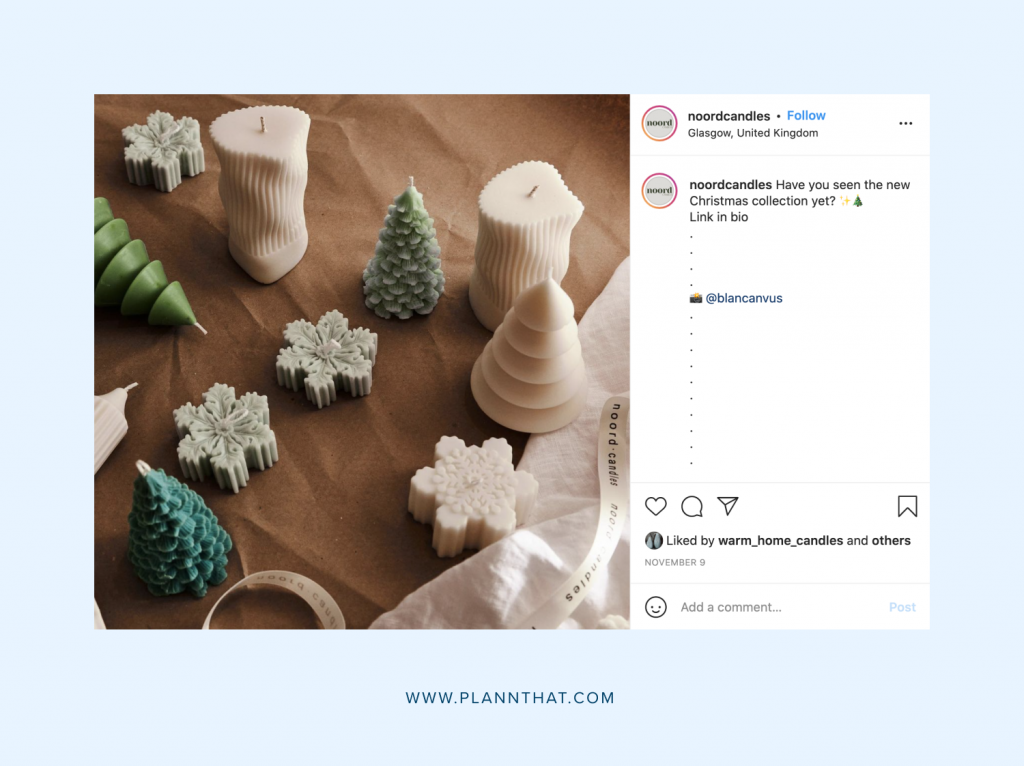 Holiday Content Idea 6: Behind the scenes (BTS) posts 
As a business owner, it's likely that you'll be doing a lot of behind-the-scenes work over the Christmas period. So,  why not show your customers what it takes to make the holiday magic happen!
Share photos, Instagram Stories and TikToks that bring customers behind the scenes of your business. You might be packing your holiday orders, rushing off to the post office, or revealing how your team is celebrating this festive season. 
The great thing about BTS content is that it humanises your brand, builds trust and keeps your business top-of-mind with your customers during the festive gifting season.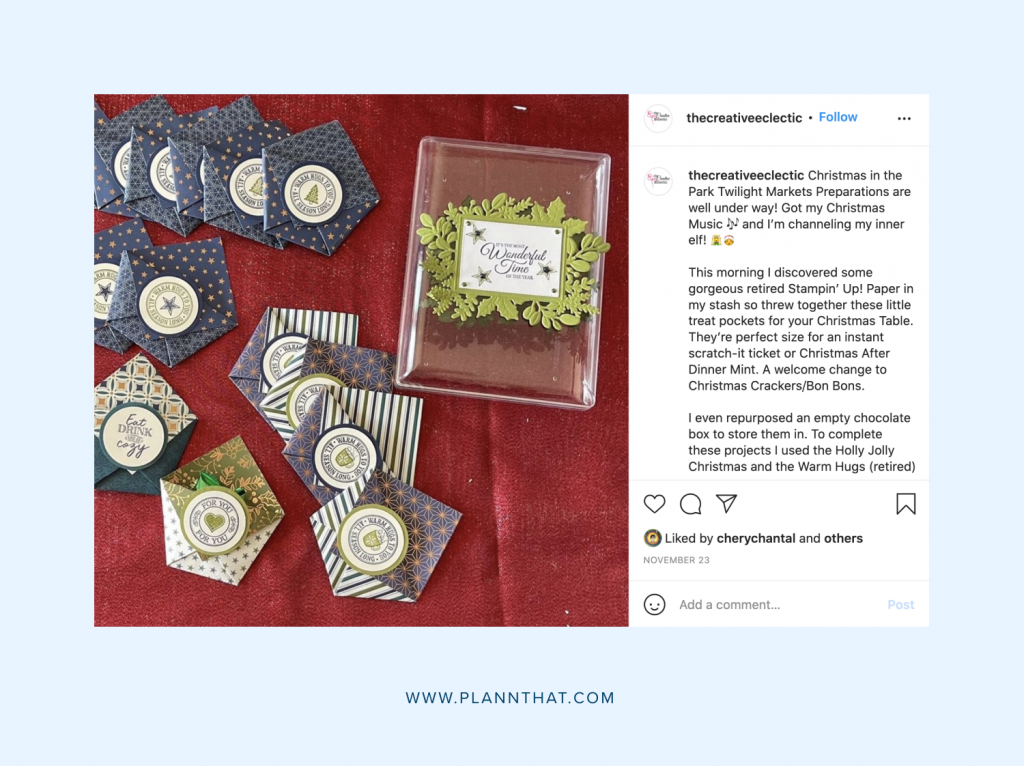 Holiday Content Idea 7: Holiday flashbacks 
Christmas is a time to reflect on the year gone by and plan for the New Year that's fasting approaching. So, try tapping into this nostalgic time of year with a holiday throwback to a Christmas gone by.
If you've been in business for a few Christmas seasons, share memories of old Christmas photos, promotions, and products. You and your followers will both get to appreciate how far you and your business has come.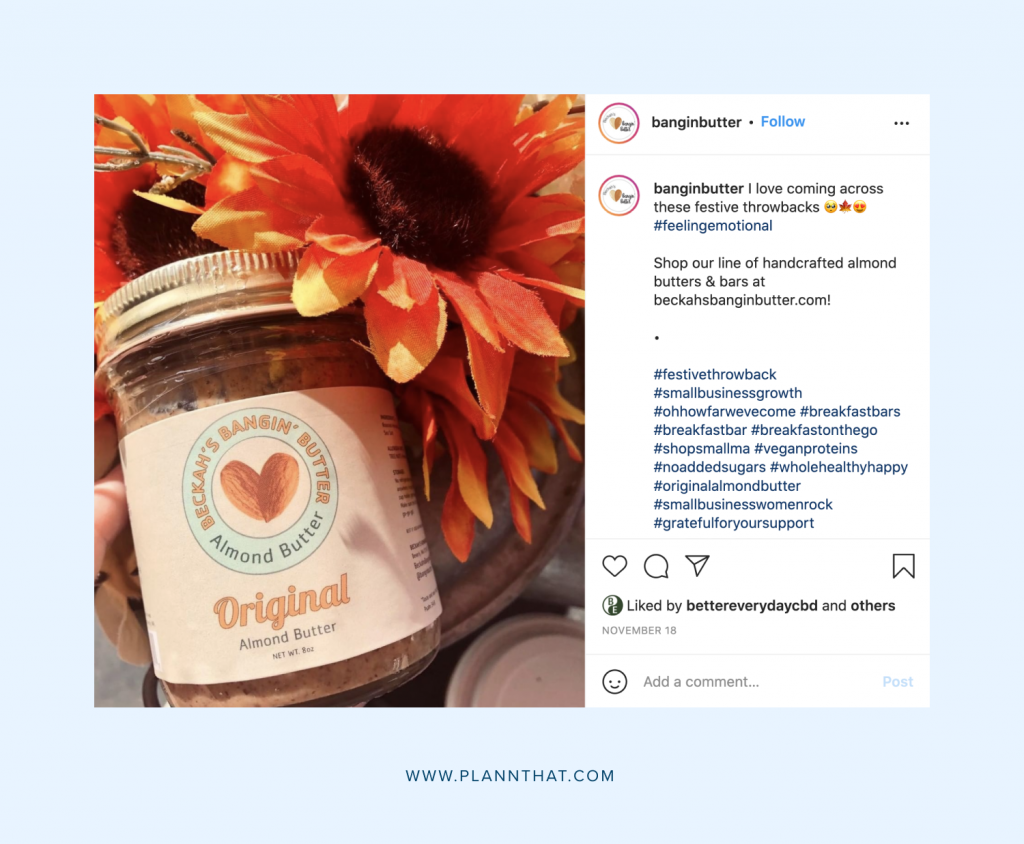 Holiday Content Idea 8: Film holly-jolly Reels and TikToks 
Reels and TikTok videos are an important part of the modern social media landscape, which means that no holiday content calendar is complete without them!
As Christmas Day draws nearer, you'll find plenty of fun content trends to participate in.
Not sure where to start? Try these ideas when filming your festive TikTok or Reels content:
• Using trending sounds to make a joke and capture the craziness of business during the holiday season.

• Film videos that show the BTS of your business, from how you fulfill orders, make products all the way to when you ship them.

• Sing and dance along to your favourite Christmas carol. Bonus points for dorky Christmas jumpers and tinsel!

• Post a this-or-that video featuring popular holiday choices. Elf or The Grinch? Snowmen or Reindeer? Gingerbread or Christmas cake?
When creating social media content for Christmas, remember to stay on brand by ensuring that all posts relate to your niche.
Are you a florist? Share your finest red, green, and gold blooms! Are you a pet food supplier? Wrap dog treats up as Christmas gifts!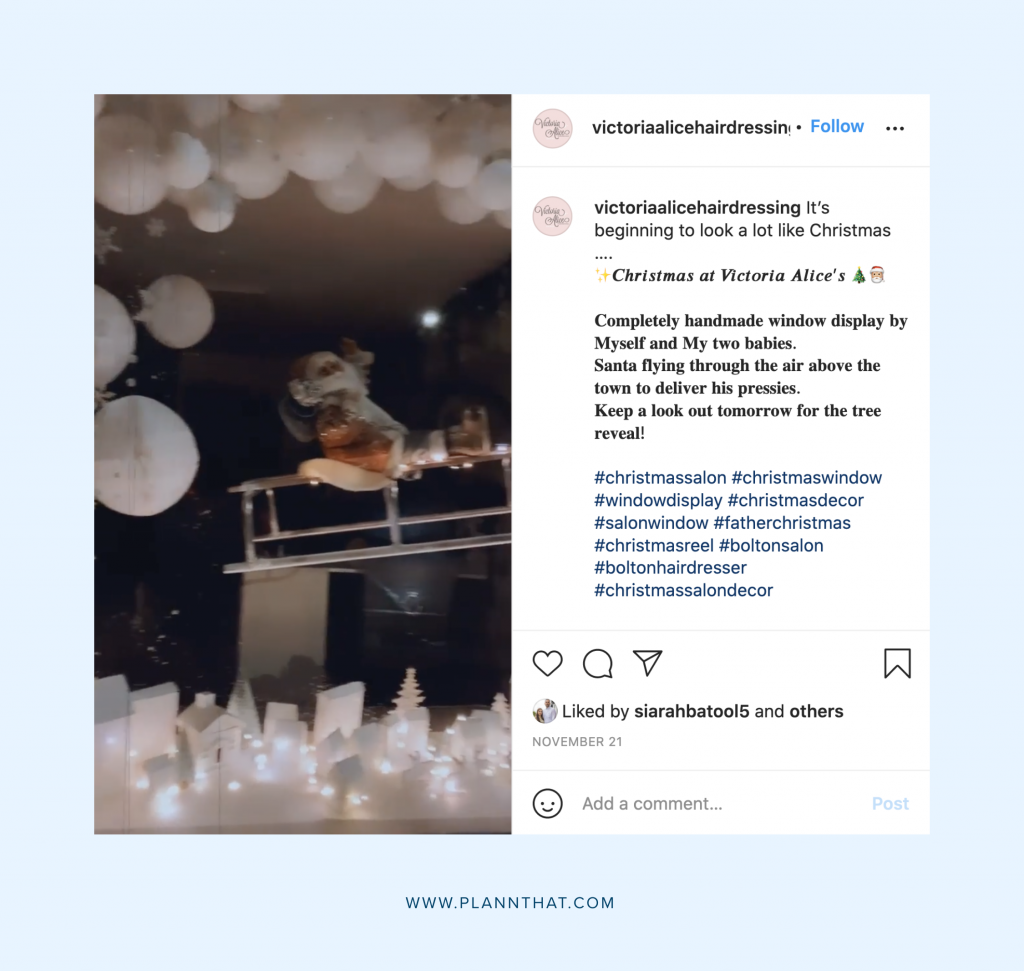 Holiday Content Idea 9: Post seasonal Instagram Stories 
On Instagram, Stories remain a valuable tool for engagement.
Here, you can share raw informal content, gather information about your audience, and make the most of the opportunity to build your social media community.
Try creating a festive-themed poll, asking your followers to vote for their favorite Christmas carols, snacks, and activities. You might even invite followers to choose between your holiday product offerings!
Alternatively, use your Stories to communicate directly with your audience. Ask your followers to share their Christmas Day plans, and share your preparation process too.
Holiday Content Idea 10: Run a Christmas competition 
A great way to generate interest in your business at Christmas time is by offering your followers the chance to win one of your products.
Holiday social media giveaways can help bring more awareness to your products and your brand. They're also an opportunity to give back to the customers who have supported your business throughout the year.
If you decide to run a Christmas-themed competition, choose the right platforms to advertise. Instagram and Facebook are usually a good place to start.
Ensure that you're familiar with all relevant community guidelines and that you create clear terms and conditions of entry (here's a guide to running competitions on Instagram).
You'll also need a fair way to choose a winner at your competition's closing date and make sure you tell your community once a winner has been selected.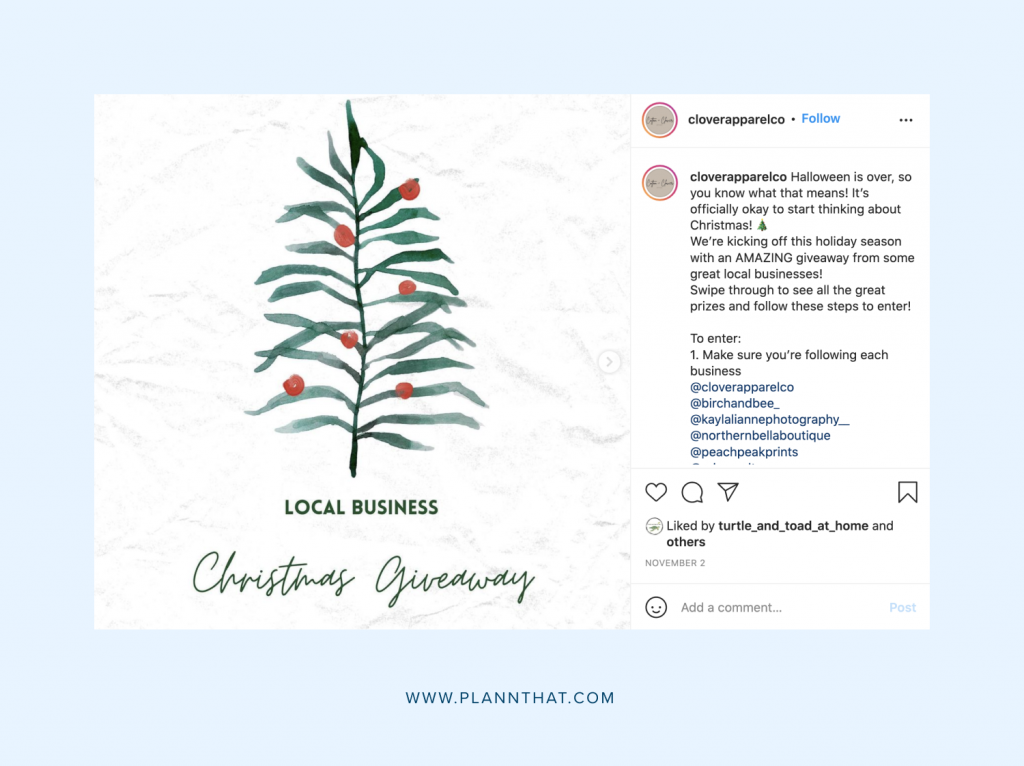 How to elevate your captions this Christmas season 
Captions have the power to make or break your social media strategy. Your words are your greatest tool when it comes to communicating with customers online.
Throughout the year and at Christmas time, it's important to make sure that your caption writing skills align well with your brand voice and the interests of your audience. That means your social media captions should be clear, engaging, and purposeful.
Need help coming up with Christmas Instagram captions and social descriptions that pack as much punch as a good eggnog?
Here's one of our favorite tips: try captioning a holiday post with the lyrics of a popular Christmas tune. Bonus points if you invite your followers to sing along in the comments.
Take a peek at these festive carol lyrics to get you in the Christmas spirit:
• "Holidays are joyful. There's always something new." – Frank Pooler, Merry Christmas Darling
• "There'll be parties for hosting, marshmallows for toasting, and carolling out in the snow." – Edward Pola and George Wyle, It's the Most Wonderful Time of the Year
• "And everyone is singing. I hear those sleigh bells ringing." – Mariah Carey, All I Want for Christmas is You
• "It's beginning to look a lot like Christmas." – Meredith Wilson, It's Beginning to Look a Lot Like Christmas
• "May your days be merry and bright." – Irving Berlin, White Christmas
Are you Plann'ing for the social media holidays?
Do you hear sleigh bells ringing? Never fear, there's still time to prepare your holiday social media content for maximum sales success.
How? By creating a great content calendar and getting your posts scheduled ahead of time. 
Here at Plann, we've designed your all-in-one social content management platform where you can build your strategy, design your graphics, curate your imagery, craft your hashtags and schedule your content to post on auto-pilot.
Sign up for a free 7-day trial of Plann today and master your social content workflow this holiday season.