Regardless of the industry and your company size, describing your business in just a few characters can be challenging.
When it comes to writing unique bios for social media platforms like Instagram, LinkedIn, Facebook and so on, it's easy to feel confused about what to include.
The goal is to stand out from the crowd while quickly communicating who you are and what you do best. Plus, your bio on each social media platform should have a different focus. And, of course, a touch of humor is guaranteed to earn some bonus points.
So, how can you fit all of this information into just a few characters? Phew, it seems like a tricky task.
Luckily, we've rounded up a stack of practical strategies and tips to help you craft a top notch bio for every social media platform. Ready? Let's dive in.
What are social media bios?
Over the past few years, the importance of social media for companies has grown significantly. Today, a company is considered behind the times if it doesn't use social media platforms in its marketing plan.
But simply starting social media channels isn't enough to succeed: you also need to know how to optimize your profile, bio and content for success.
Your social media bio is the first thing your followers see when searching for you or your company on social media. Once a visitor lands on your profile, your bio should explain who you are, what industry you work in and what problems you solve.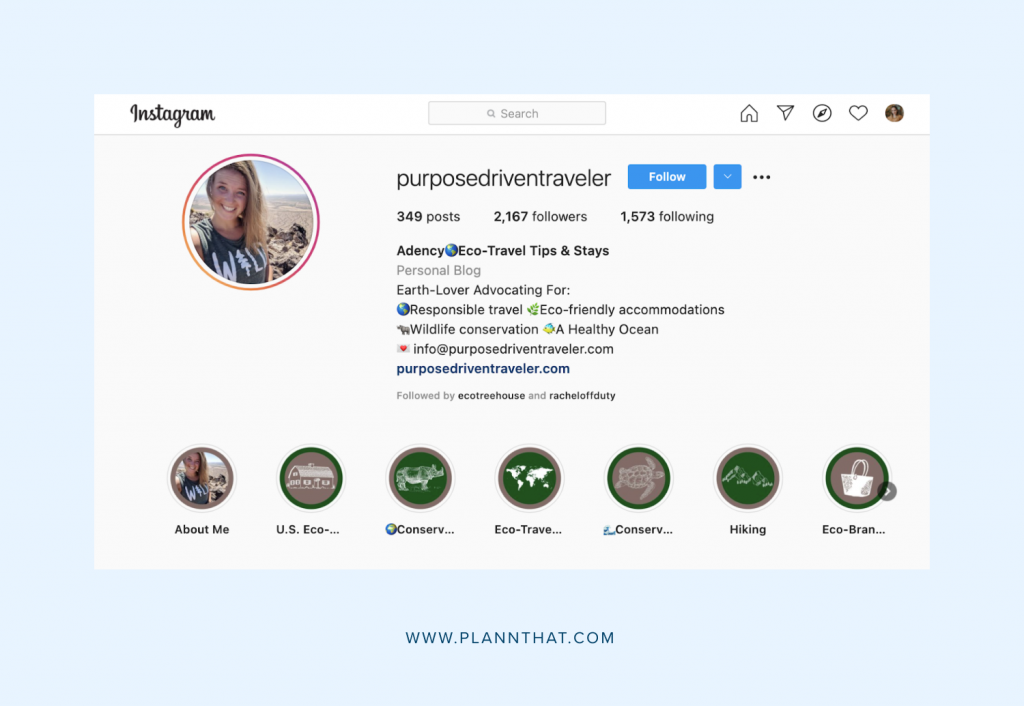 People's attention spans are limited, especially on social media. So, getting someone's attention and inspiring them to follow your brand is a race against time.
Essentially, your bio helps you establish a relationship with your followers right from the beginning.
Plus, by injecting the right keywords and hashtags into your social media bios, you can boost the chance of your brand appearing in search results on social media. Clearly, there's stacks of reasons why your brand needs to prioritize crafting a killer bio.
Why does each social media platform need a unique bio?
While your brand should be consistent across platforms, it's important not to use the same bio on every social media platform for your business. Why? Because each platform comes with a unique set of best practice guidelines to help your brand stand out.
For example, on Instagram your bio can harness hashtags and SEO principles to boost the chances of your profile appearing in the Instagram search results.
On the flip side, your LinkedIn bio should focus on showcasing the professional side of your business with clickable links and other details.
By learning what information to add to each social media channel's bio, you'll be able to maximize your chances of driving action and results.
Social media bio best practice for each social media platform
Ready to refresh your social media bios like a pro? Check out these best practice guidelines for each social media platform.
Instagram
In terms of social media marketing, your Instagram bio is like your company's storefront in terms of social media marketing. If someone has never heard of your company before, a good Instagram bio can address the most fundamental questions of who you are, what your brand stands for, and what kind of content you share on Instagram.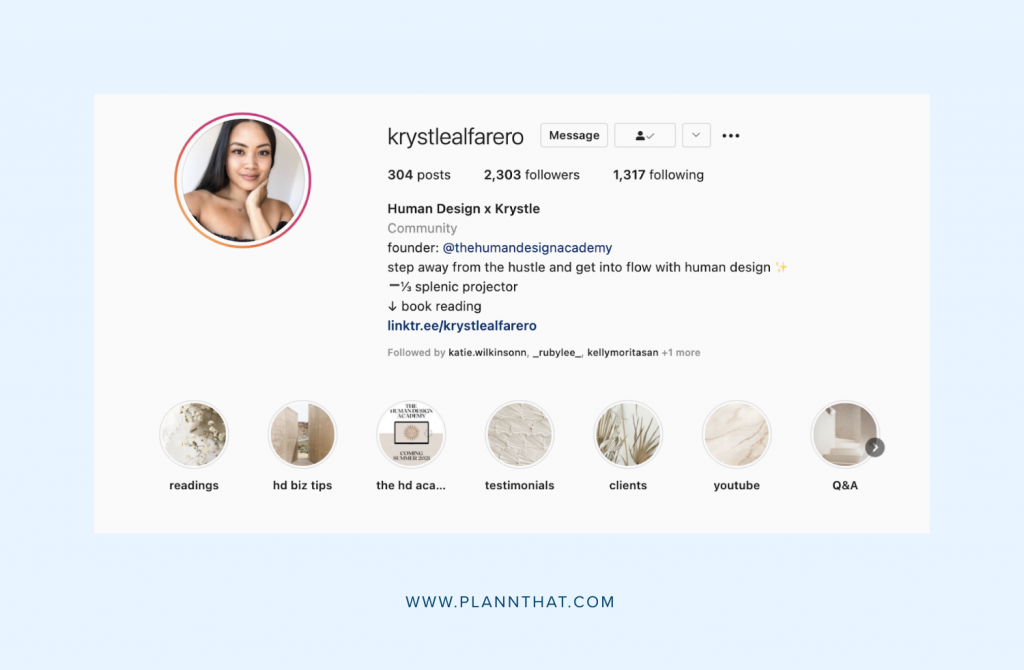 The aim with your Instagram bip is to compel your profile visitors to take action (a.k.a. Follow your brand on Instagram).
And with just 150 characters to use, make every letter count by adding in relevant hashtags, searchable keywords and a bite size summary of why users should engage with your brand.
Plus, throw in a punchy call to action directing to your bio link to boost visitors to your website.
LinkedIn
Depending on how your business is using LinkedIn, you'll want your LinkedIn bio to reflect your company's mission and vision.
If sharing thought leadership articles and building your brand's reputation is top of your agenda, make sure your bio clearly explains why users should follow your business.
However, if your business is using LinkedIn as a recruitment tool, it's worth focusing on the culture and benefits of working for your company instead.
The summary section is the most significant aspect of your LinkedIn profile. In this section, you have a 2,000 character limit to share your services, experience, unique qualities, and anything else that sets you apart in your niche.
Facebook
Investing heavily on Facebook but neglecting your company's 'About' section is a significant missed chance to connect with potential customers.
There are three main sections in the Facebook About Page: As a first step, you'll need to fill out your company's information in the Business Info section.
The Contact Info area of your Facebook page is perhaps the most crucial. You'll put your company's website, phone number, email address and other contact information in this section. You'd be amazed how many organizations forget to add this information.
Other facts about your company are included in the part under "More Info," which consists of an "About" section, as well as a "Company Overview."
TikTok
A TikTok bio does not have to be complicated. Make it clear to your audience what you do and who you are in 80 characters or less.
Since TikTok is a predominantly younger audience, it's worth adding an emoji or two to your bio. Emojis allow you to show off your brand's identity while also providing a way to display your brand's goods or services without occupying too much space in your bio.
Lastly, a call to action should be included in your bio to give your audience a reason to take action. Visitors will know what to do next and how to engage with you as a result.
A CTA might contain:
• A blog post link
• An e-commerce site
• Another social media outlet like Instagram or YouTube
Get your social media bios working for you
We hope this post has given you a solid idea of what you should be doing to improve your social media bios.
It's always a good idea to brainstorm a few phrases to characterize your business or social media profile, as well as your call-to-action before starting a new social media account. This planning will help you with the perfect wording and help you make the most use of the space in your bio for each social media profile.
And once you've got your bio sorted, it's time to strategize, plan and schedule your social media content. Sign up for a free Plann account today, and you can create a winning social media strategy that will help you drive strong, sustainable engagement on all your social platforms.