So, you've been hearing ALL about the magic of video in social media marketing. And while it all *sounds* great, it feels like it's just another item on your already overflowing plate.
"Make videos? Who do you think I am, Gary Vee? I can barely find the time to WATCH videos, let alone make them!"
The good news is, you don't have to have a two-day work week, huge team or professional camera gear to harness the brand-building power of video.
With the right knowledge and plans in place, creating high-quality video content is quicker and easier than ever before.
With these 7 simple video creation hacks, you can whip up a video in (almost) the time it took to read this caption.
1. Choose Your Content Themes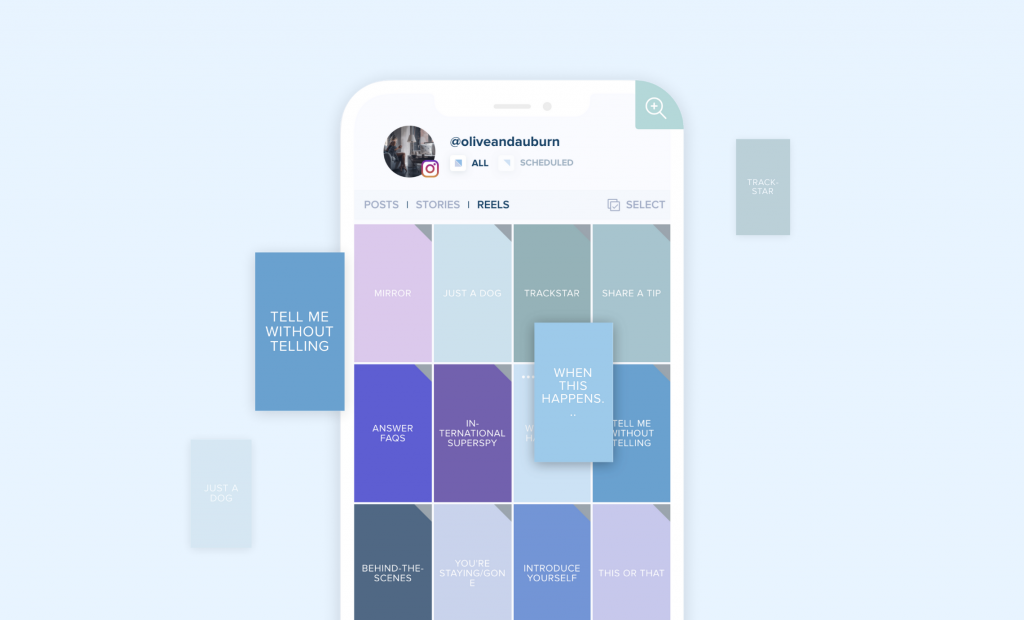 The world is full of video ideas, so start brainstorming!
When you're running low on content ideas, creating videos can seem overwhelming. You're marching into a social media adventure without any idea where you're going.
By brainstorming content ideas ahead of time, you can take the stress out of content creation and make things much easier for yourself when it's time to start filming.  
There are plenty of places you can look for video inspiration. But, a great place to start is on the platforms where you'll be sharing content.
Set some time aside to watch TikTok videos, Instagram Reels, and YouTube content by other creators. What's popular right now? What are your followers talking about? Social media trends in your niche are a goldmine of content ideas.
You can even create a 'swipe file' using your Instagram 'saved' folder, where you can bookmark trends and sounds you want to recreate later.
Another great place to look for content inspiration in general is the Strategy tool inside Plann. With pre-selected content themes, we give you the building blocks to create your own, well-rounded social media strategy. PLUS, we even have done-for-you content prompts for over 50 different industries or occasions! Think of it like your very own 'strategy in a box'…. ready to mix and match to your heart's content.
Once you've got a good list of ideas to work with, you'll be ready to start planning your content!
2. Create A Plan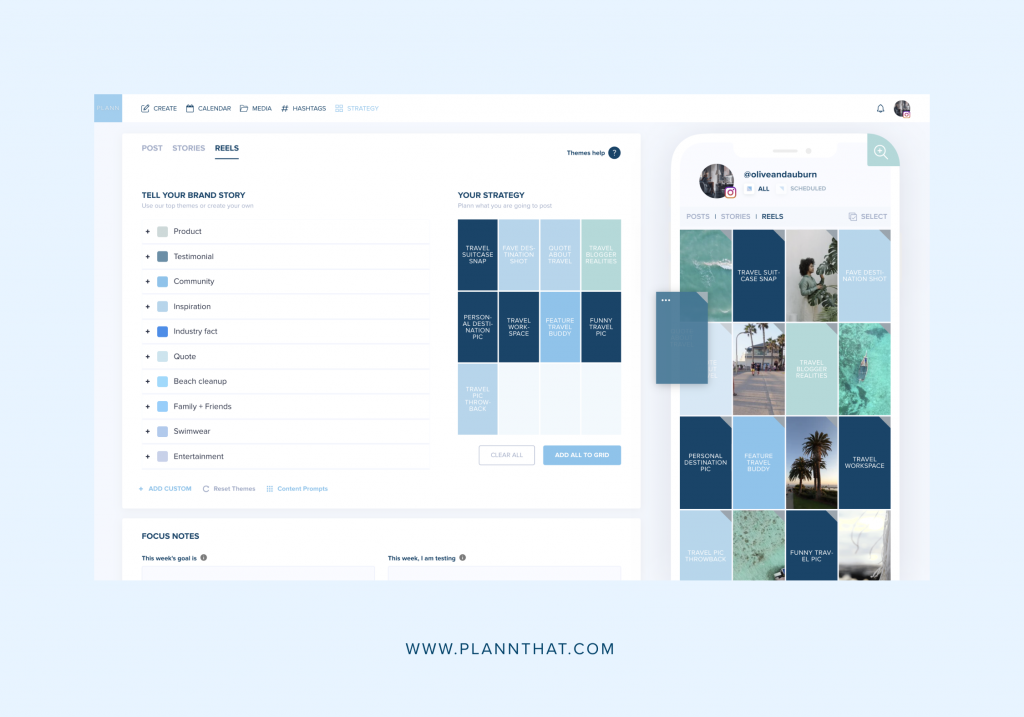 Have you ever dreamed of becoming a YouTuber, an Instagrammer, or a TikTok star? All great social media influencers have one thing in common: a clear plan for their accounts.
Planning ahead is a great time-saver when it comes to content creation. So what plans should you have in place? Before you start filming your videos, it's a good idea to know the basics of what you're trying to achieve.
Ask yourself:
  •  Who is my audience?
  •  How is my content relevant?
  •  What audio will I be using?
  •  What will my video look like?
  •  Do I have all the props and software I need?
  •  Do I have a call to action in mind?
By answering these questions, you'll develop a clearer sense of your content goals and needs, and you'll be able to prepare yourself before picking up the camera. This will help you save time when you begin to film.
3. Choose the Right Equipment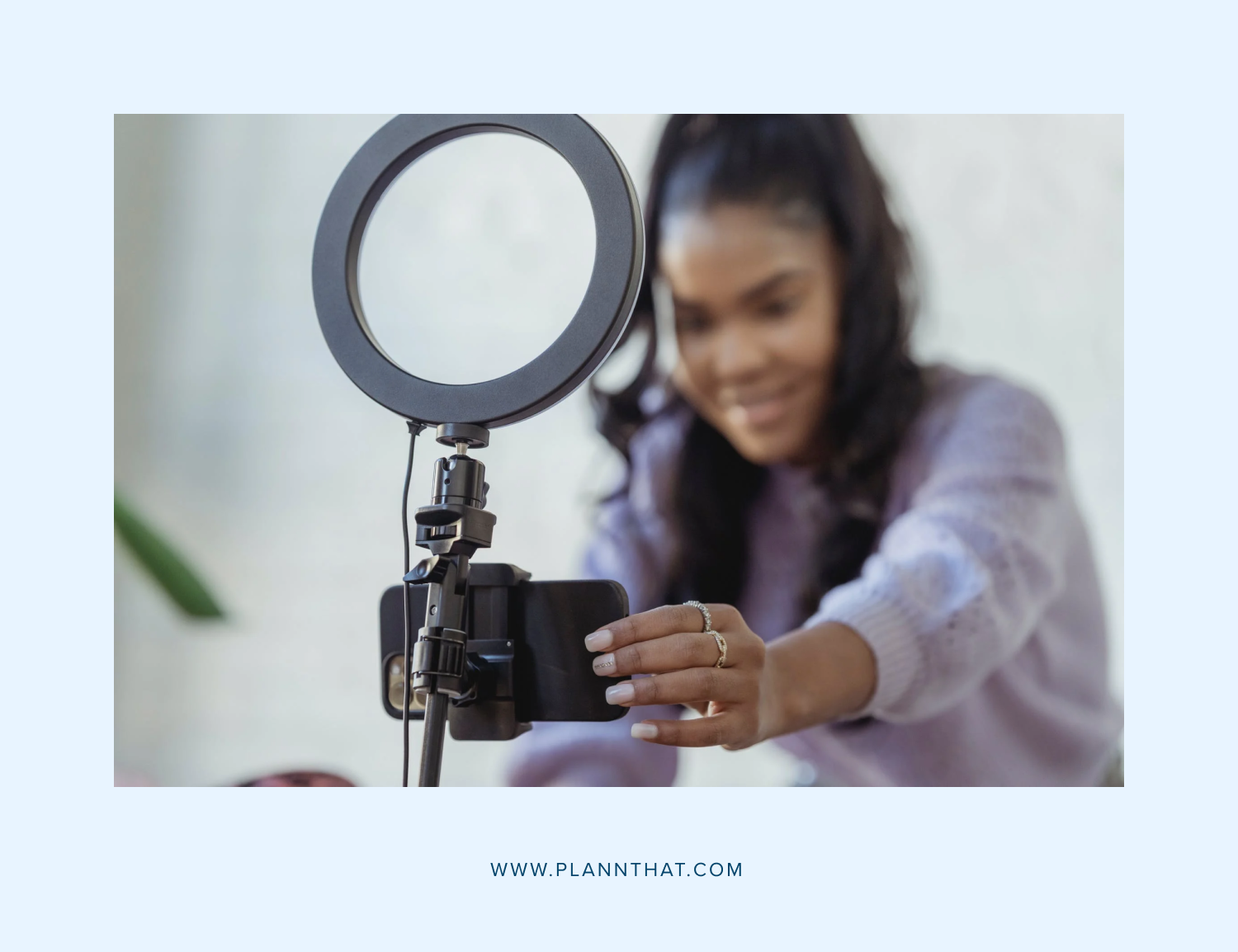 A sailor needs a sailboat, a barista needs a coffee machine, and a video creator needs the right equipment to produce high-quality video footage.
Choosing the right equipment is an important part of ensuring that your video content is effective and engaging.
To keep your footage clear and bright, you might need to invest in a basic tripod and inexpensive ring light. To maximise visual impact, you might need a backdrop or a prop. Sheets, curtains or even pieces of faux tiling from your local hardware store work great.
It's important to identify any pieces of equipment that you'll need before you start filming. This way, you can prepare necessary items and cut down on filming time.
4. Batch Your Video Content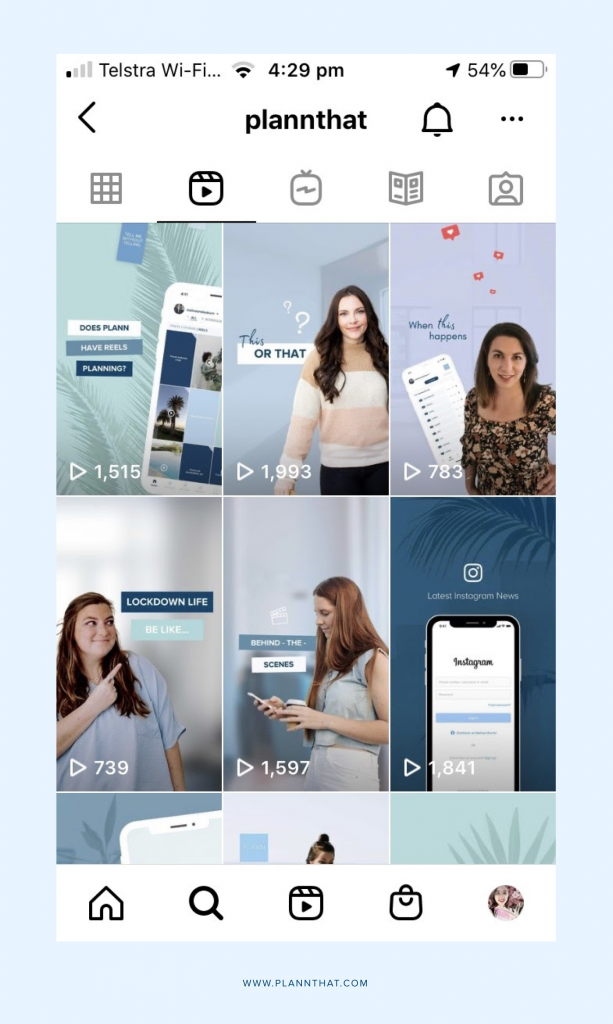 When it comes to saving time, batching content will be your best friend!
Setting up lighting, cameras, props, and other filming equipment can be time-consuming. In order to make the most of your setup (and the tidying up to follow), it's a good idea to film several videos at once. Plus, this will help you get into 'video creation mode' without getting distracted by other tasks.
The key to a good content batching plan is to batch far enough ahead that you save a good amount of time without preparing so far in advance that your content dates before it's time to share it.
Another positive of content batching is that it doesn't have to be obvious. When making videos for TikTok, Instagram, or YouTube, give the illusion of fresh, non-batched content by changing your outfit or hairstyle in between videos.
Rome might not have been built in a day, but next fortnight's social media calendar can be!
5. Speed-Edit Your Videos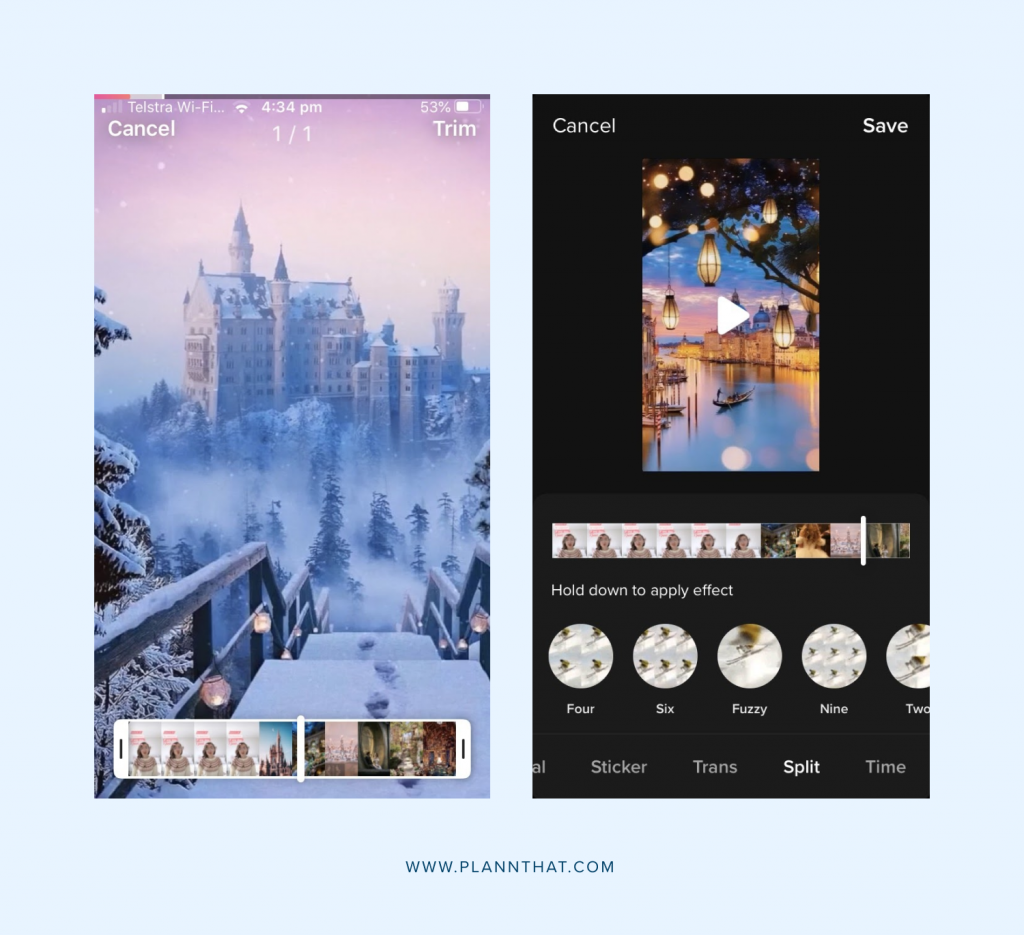 Wondering how to make a Reel on Instagram, how to create a great TikTok video, or how to produce high-quality YouTube content…. without being a professional editor?
Good editing can turn raw footage into amazing video content featuring engaging transitions, great visual effects, and even in-video text (including video subtitles).
With the advent of video on social media, you don't have to be a production expert in order to edit videos well. Many platforms offer simple, easy-to-use interfaces.
Some apps, like Instagram and TikTok, have their own in-built editing software, but there are also other video-making websites and apps you can use.
When making an Instagram Reel, try:
• InShot
•  iMovie
When making a TikTok video, try:
• YouCut
•  Timbre
• FUNIMATE
When making a YouTube video, try:
•  InVideo
•  Kapwing
The benefit of using one of these external tools is, it's easier to repurpose them across Reels, TikTok and YouTube.
6. Slash Creation Time With Templates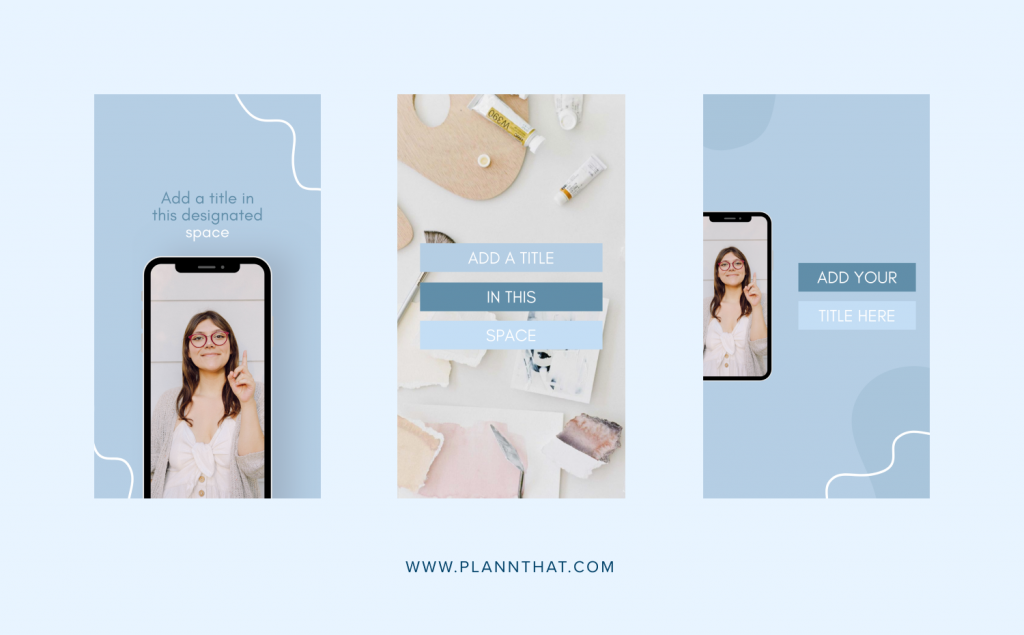 No social media post is complete without a caption or description. By writing your video captions ahead of time, you can more easily maintain consistency of your brand tone, and you can be sure that your videos will be ready to go live when you need them to.
The good news is, you don't have to reinvent the wheel! We have hundreds of free caption starters inside our monthly content calendars that you can use as a starting point. Just fill in the gaps to make it your own!
When drafting written content for social media, make sure that your writing is clear, error-free, and engaging. Try to write captions that relate closely to your video content, and always include a call to action.
Other great ways to speed up your content creation time is to create sets of hashtags inside Plann, and to create some Reels cover templates inside Canva so that they're always ready ti go.
7. Schedule Ahead Videos with Plann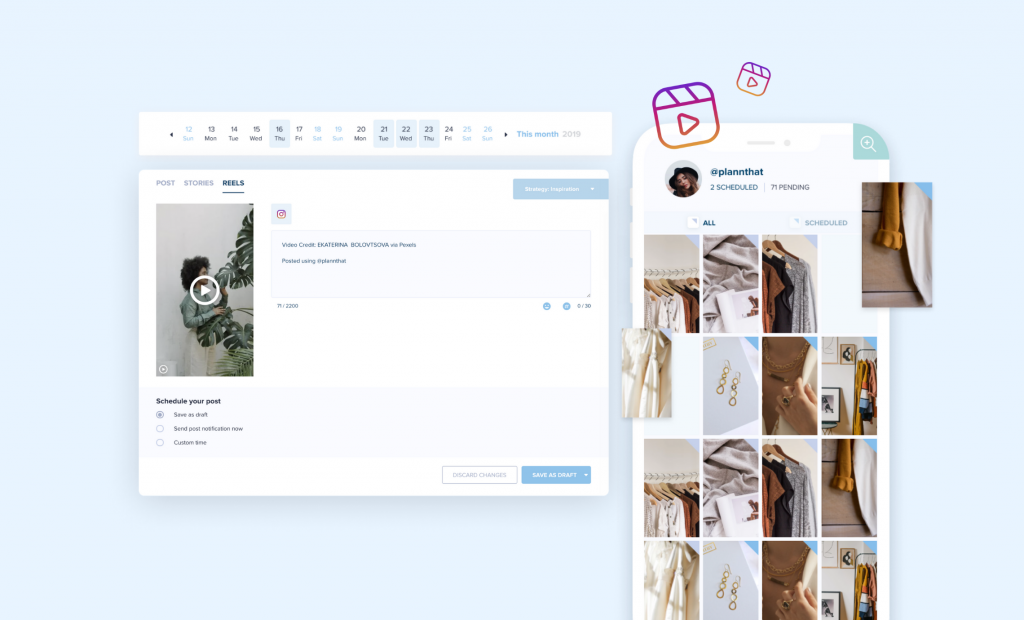 Once you've brainstormed, planned, filmed, edited, and drafted your social media videos, the only thing left to do is to schedule them.
Yep, you can now plan and schedule ahead your Reels and TikToks using Plann! You can even auto-post your Instagram Reels!
By setting and forgetting your content, you can choose exactly what to share and when to share it without having to worry about forgetting to post or missing peak posting times.
Sign up, and Plann your social media video content today!