Wouldn't it be good if there was a way to manage all of your Instagram comments and mentions that was simpler and faster than doing so on your device?
Wouldn't it be great if you could engage with your audience promptly and more effectively on all of your posts and in mentions?
Wouldn't it be good?!?
That's exactly what we thought when we designed the Plann Desktop comments manager.
Not only does Plann Desktop comments manager allow you to reply to every single one of your posts comments quickly and easily, but it automatically includes the @user_name, just like Instagram would when replying from within the App! So you can literally engage with your audience in such a way that is genuine, intuitive and super productive, post by post… no more fat thumb typos! Yippie! 
Simply head to the speech bubble labelled 'Reply' in your Plann Desktop toolbar, and this opens up the comments manager. From there, you can toggle between comments and mentions, allowing you to engage with your followers in posts that you have shared to your Instagram, AND in posts that you have been tagged in also. 
Another epic feature in the comments manager is that you can delete any unwanted comments quick smart too… so no more painful weeding out of nasty comment on a small device… simply login to Plann Desktop, and manage all of your posts comments in one place. 
To me, the feel of comments manager takes me back to the days of MSN Messenger, where you could enjoy the instantaneous thrill of commenting back and forth with your friends in your online chat room. Only this time it's posting to Instagram and has an overall impact on your engagement rate. Because the posts that get the most engagement, so that's comments and responsiveness form the account holder, tend to gain more visibility on Instagram due to some fun algorithm, that could change at any time! 
But don't let that stop you from gaining an awesome following of dedicated Insta-fans who love you for your interactivity and the sense of connection they get from commenting on your well planned out posts on your Instagram account. 
We hope you love it! If you haven't yet switched to a Plann Desktop account do so now, and let us know how much you love using the Plann Desktop Comments manager!
Happy Plann'ing!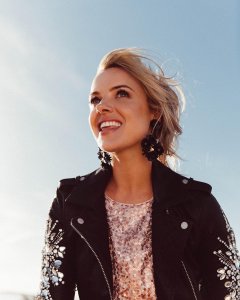 AUTHOR > Allison Pinock
Ally is the resident blogging and content legend at Plann.
Before joining Plann, Ally spent the best part of her career in front of and behind the camera as a TV presenter & Actress on heaps of Aussie TV shows (that's where you've seen her).
She has a degree in design and psychology and loves to talk to strangers. Online. In blogs. From the comfort of her living room…In her own time Ally can be seen taking photos of nature or being mobbed by native Australian birds.
To hang out, head to @awa_powa