You can have the most beautiful photos, the wittiest captions and the most curated feed in the world. But if you're not regularly checking your Instagram analytics to see what's working, all of those things are essentially like chucking sand into the wind with your eyes closed. That is, you have no idea where it's going to go, and you may end up alienating some people (kinda like if you hit them in the face with the sand!)
Instagram analytics can tell you everything from which type of posts are performing well and who your audience consists of (for example, their age, location and gender) to what calls-to-action they took on your posts (for example, did they check out your bio? Save it for later? Send it a friend?) All of this information is super important for helping you build an intentional Instagram growth strategy.
But if you want to delve even deeper, we'll let you in on a little secret — you can actually access your analytics from within your Plann app, and there's some seriously cool stuff on there. So, if you've ever wondered 'what's the difference between Instagram and Plann analytics?', we've got you covered. While it doesn't replace Instagram's analytics, it can help supplement your strategy.
Here are some of the unique features Plann's 'strategy' section offers.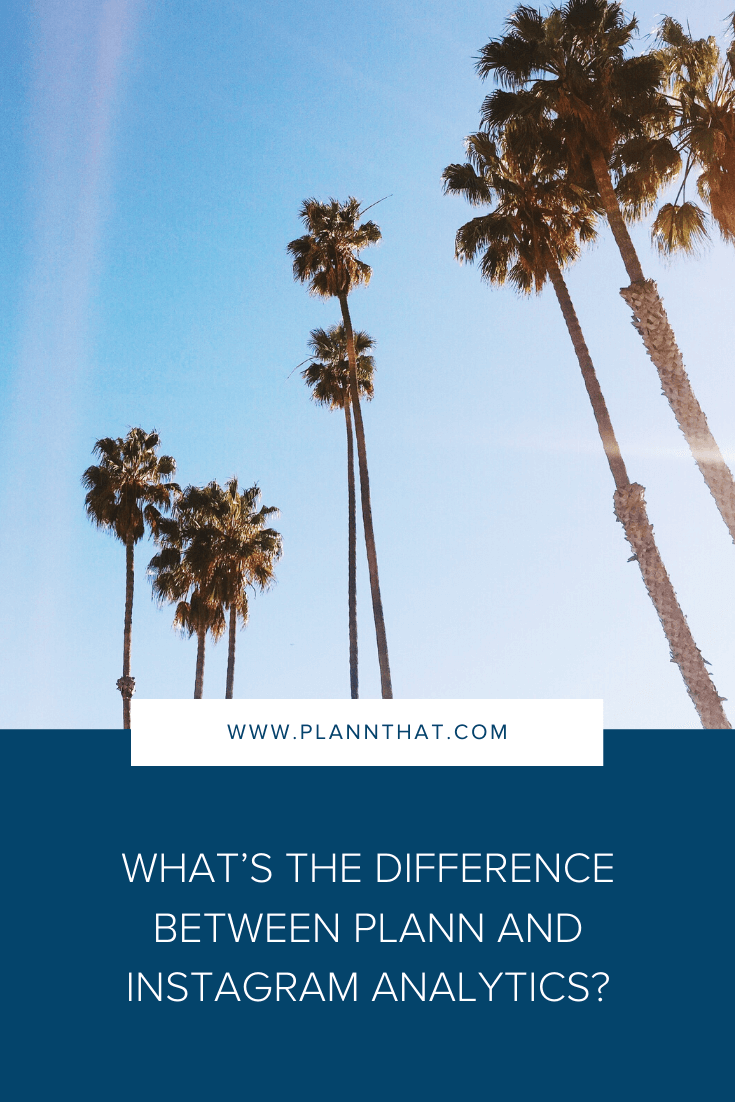 Best performing color palette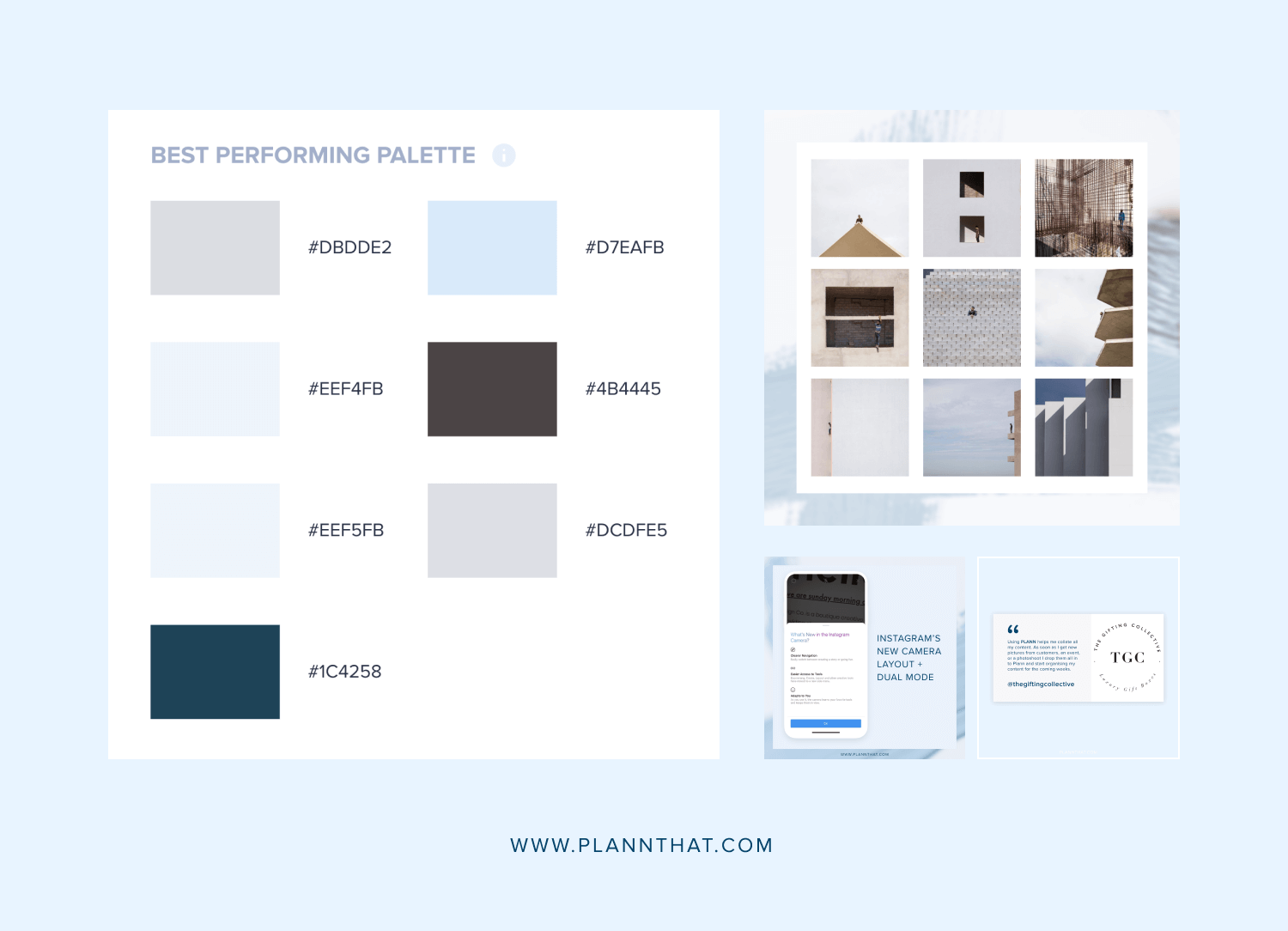 Ever wondered whether your audience responds better to a minimalist color scheme, or a bit of fall-inspired warmth? Well, wonder no more! This handy feature takes the guesswork out by using AI to pick out the colors in your feed within the last week, month, 3 months or even lifetime. Then, it creates an ideal color palette for you based on your shades, which you can use to guide your future content creation. You can also see your most recent colors and your worst-performing palette (like, that mustard and green phase you went through once) so you know what to avoid.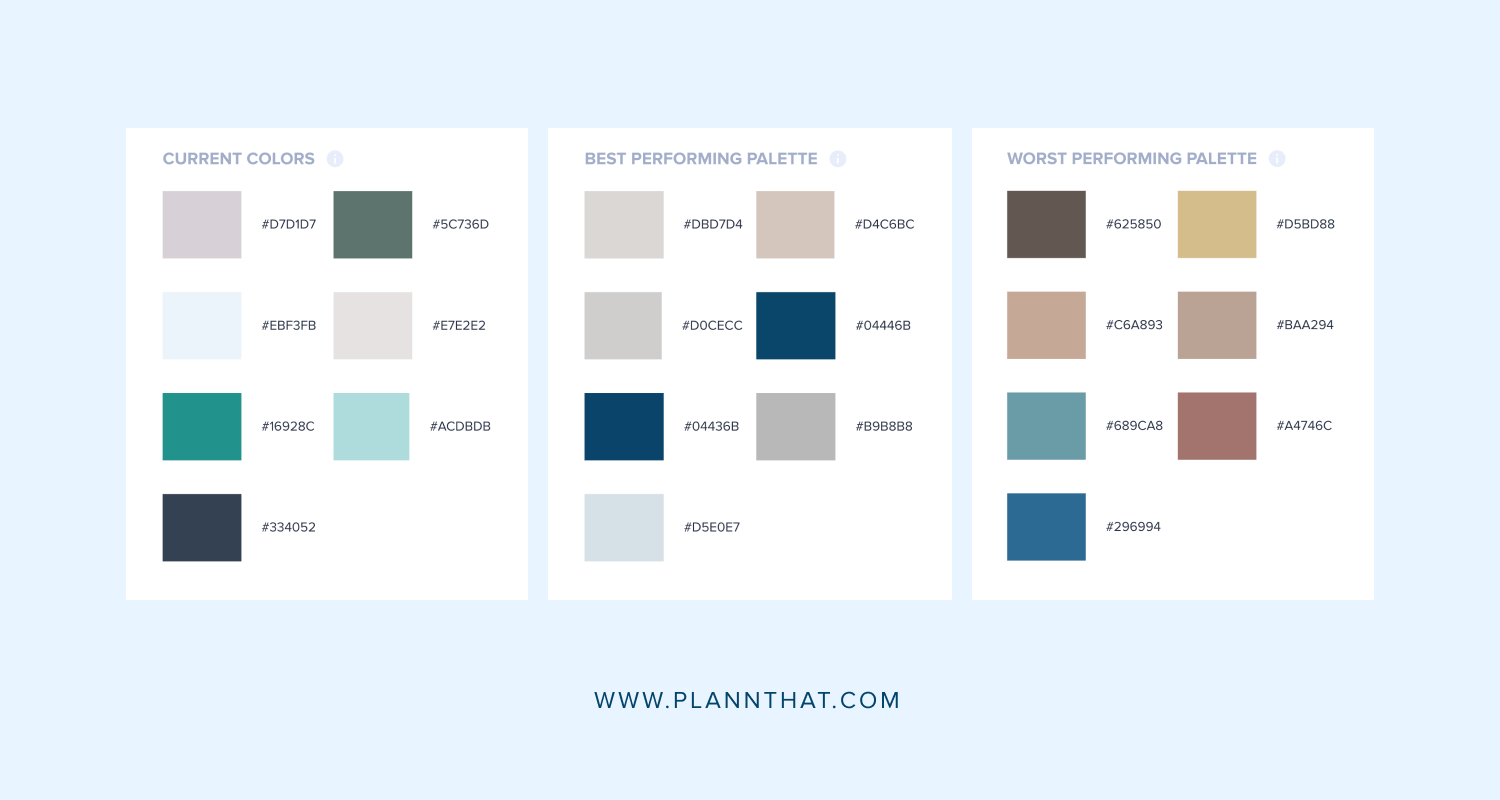 Your posts sort
This is a nifty feature that allows you to easily see your posts ranked based on all different metrics. You can sort them by most (or least) liked, commented on, engaged with, as well as highest and lowest reach and date posted. Not only does this allow you to easily comprehend all your stats if you're more of a visual person, but it's great for social media managers who need to prepare reports for their clients.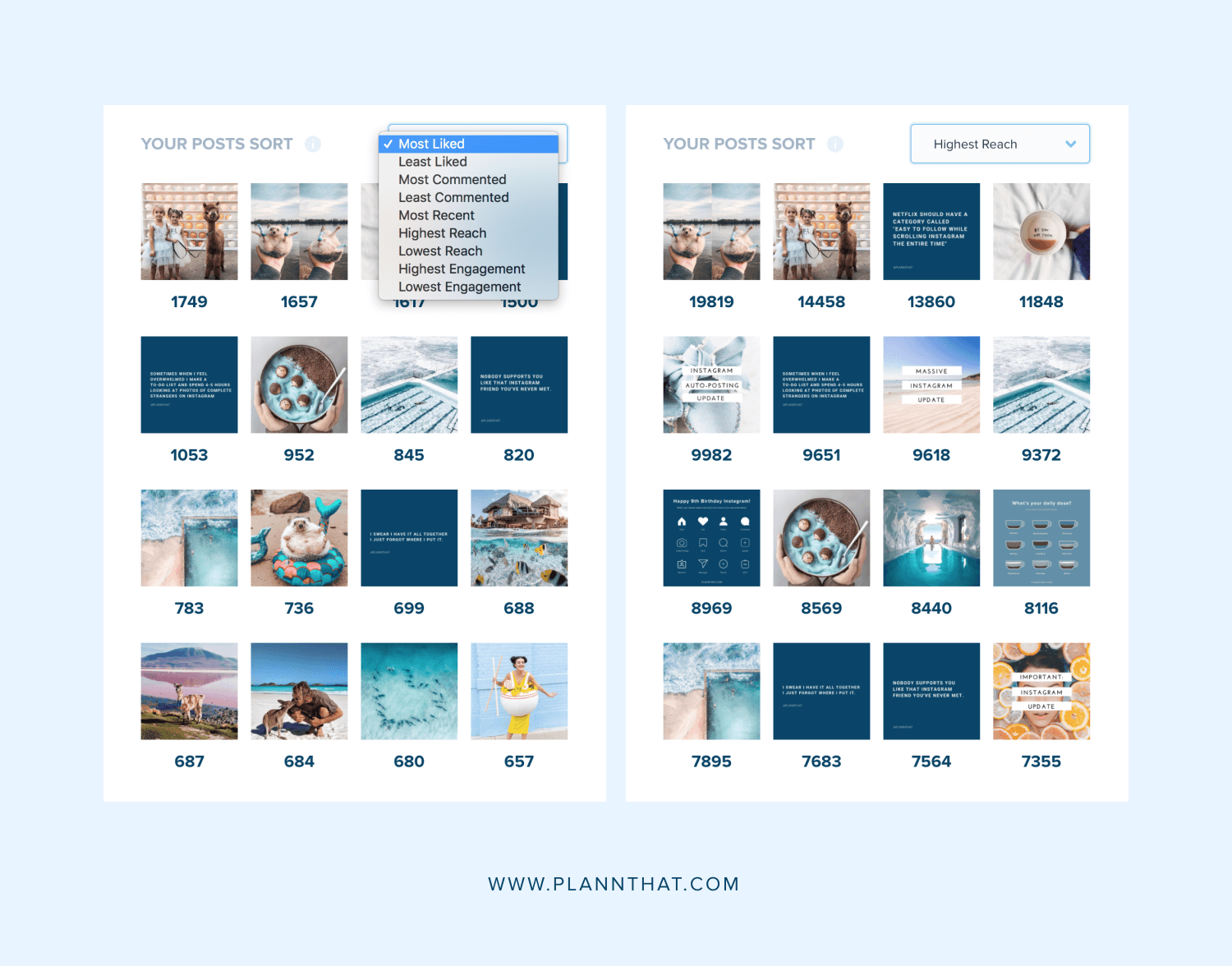 Stories completion rate
Previously, people had to dust off the high school maths to figure out their stories completion rate. That is, the percentage of accounts who watched your stories to the end minus those who exited. But in Plann's strategy section, you can see a clear figure on that without having to pull out the calculator. This is super handy for helping you figure out whether your stories are engaging your audience or sending them straight to snoozeville.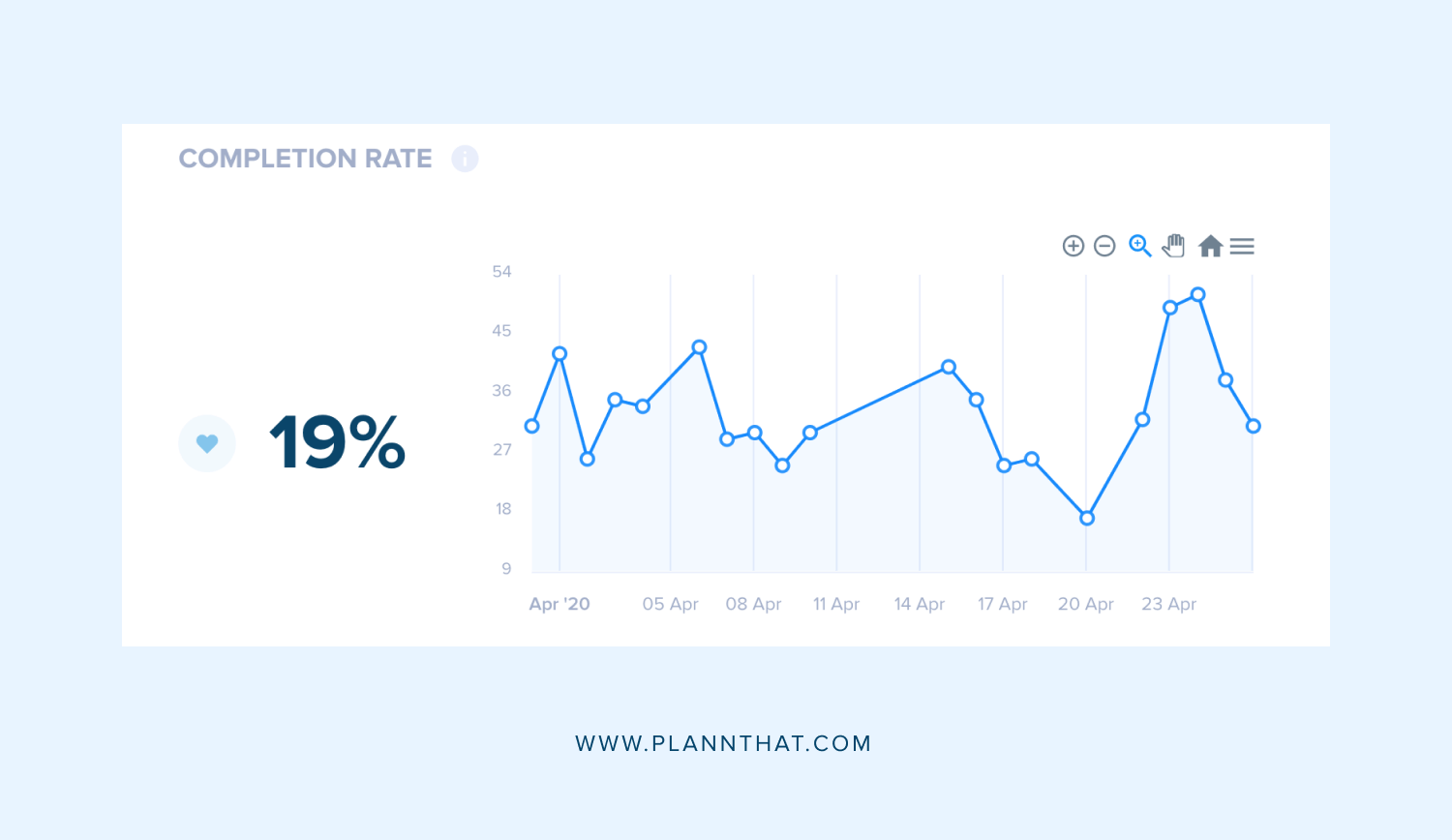 Best times to post
Plann's gives you personalized information by telling your best times to post — based not only on when your followers are online, but also based on your previous engagement. That way, you can take those two numbers and meet somewhere in the middle.
Mentioned media
Mentioned media — that is, the posts you're tagged in — is a seriously underrated part of your social media strategy. So naturally, we had to incorporate it into our analytics! This feature allows you to see the posts you're mentioned in, and sort them by most liked, commented and most recent. That way, you can easily engage with the people who engaged with that tagged post (who might be interested in your content, too) and get access to some awesome user-generated content!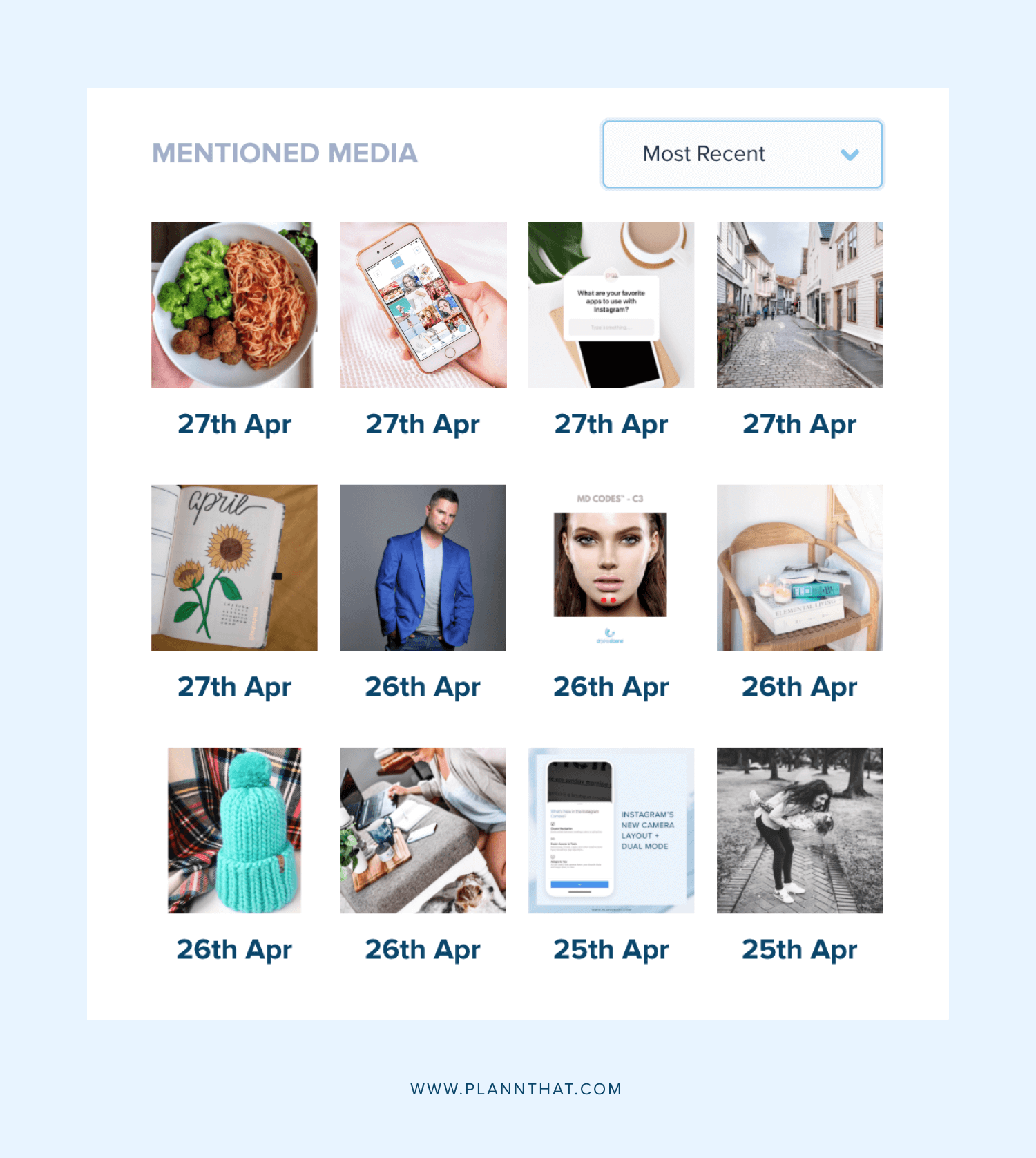 Best performing hashtags
Ever have a post that performed 10 x better than your other posts for some inexplicable reason and you had no idea why? Within Plann's results feature, you can see exactly what your best-performing hashtags were within the last week, month, 3 months or even lifetime. No more super-sleuthing required!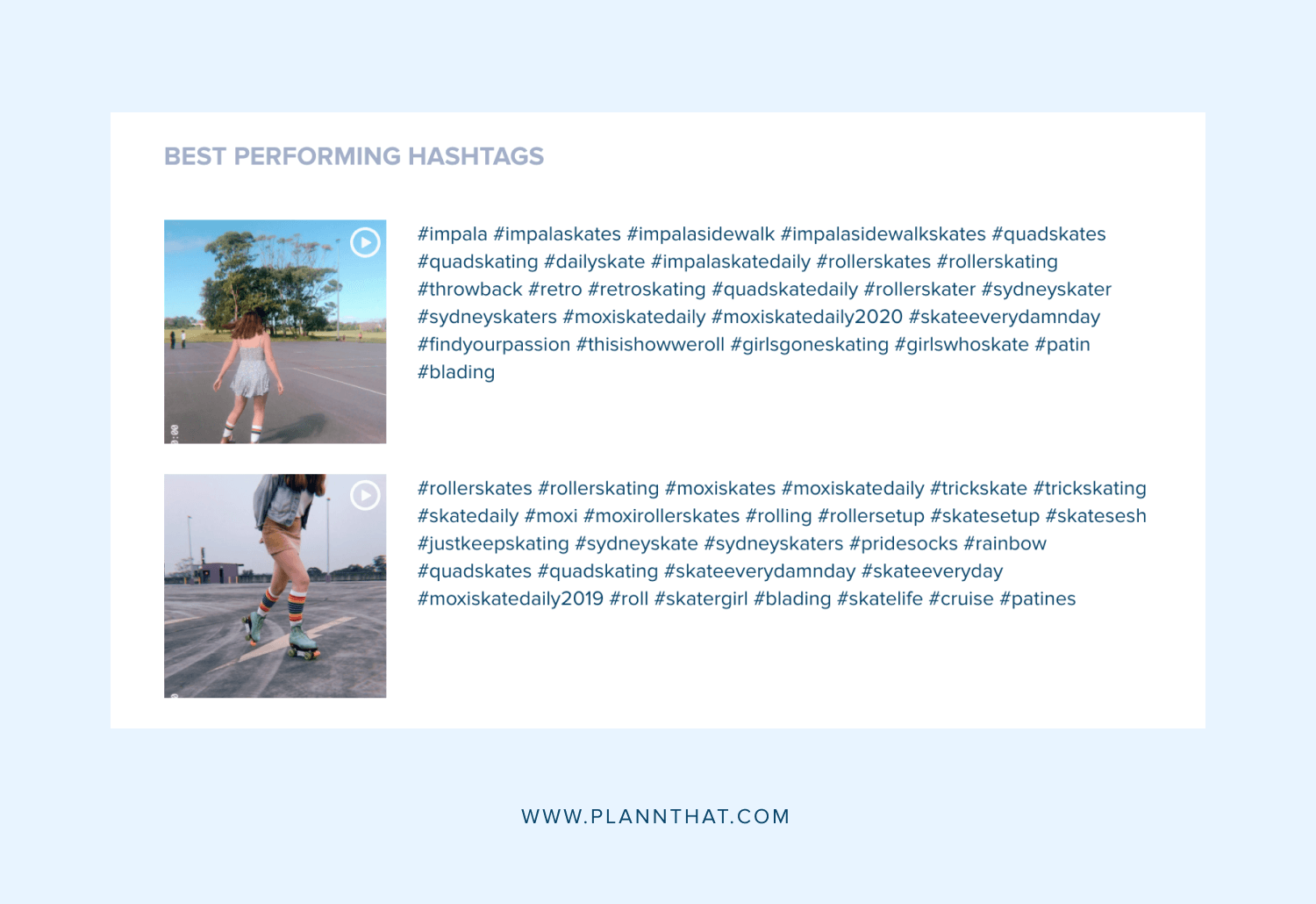 Our analytics allow you to go back in your time machine and unearth useful data from your time on Instagram! There's a handy graph to show how your followers have grown over time, and you can even check out where in the world your followers are from to better curate your content. By getting this valuable info about your past performance, you can make more strategic decisions about the future!


When it comes to Plann's epic features, our 'results' section is just the tip of the iceberg. From creating your content and strategy, scheduling your posts and managing your engagement, we've got every aspect of the Instagram process covered. Sign up for your free trial today to start Planning your perfect feed today!