Wanna know the secret to getting Instagram famous? Be an adorable dog or cat! Seriously, nobody can resist hitting 'follow' on a cute pet, especially if they're a little on the quirky side or do hilarious things. What can we say — cute animals are just universally adored across all genders, ages and geographic locations!
Research from Newswhip shows that pics with pets in them get 295% more comments, and 89% more engagement in general. So, don't take it personally if a pic of your Staffy chewing his bone gets way more likes and comments than your bathroom selfie!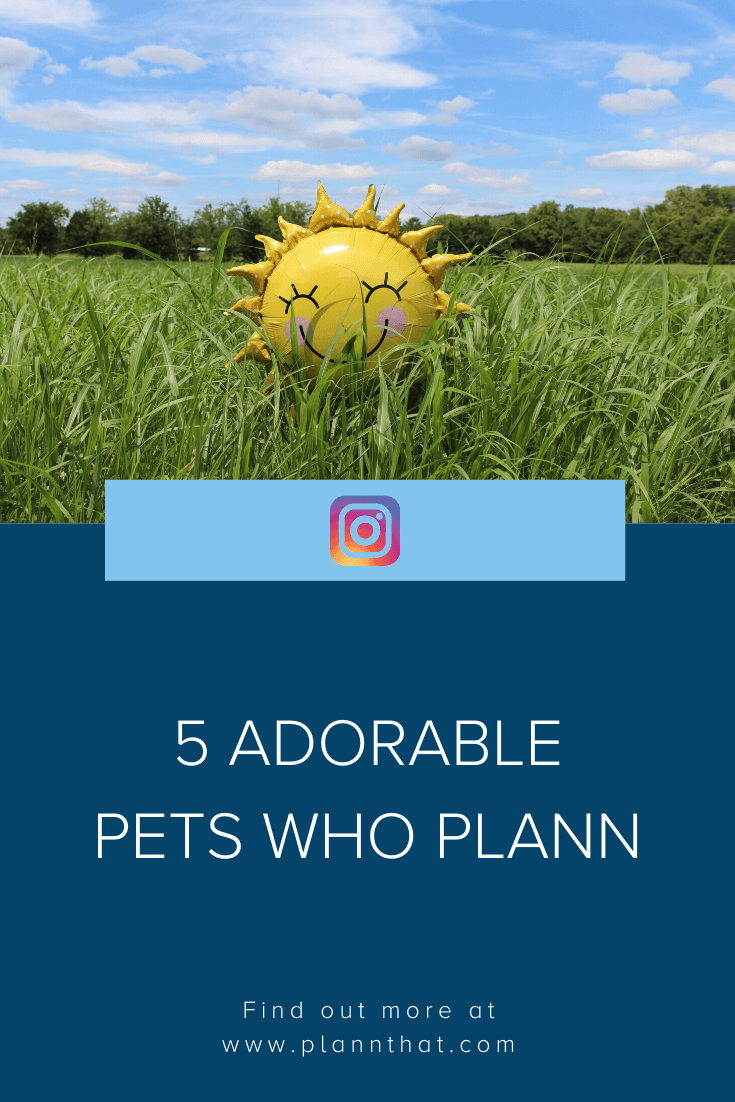 We're proud to say that some of Instagram's cutest pets use Plann to manage their feeds. Okay, so maybe it's their owners, but we like to imagine their little paws tapping away at their phone screen or keyboards as they write their hilarious captions! So, whether you're looking for inspo for your own pet's Instagram account or just need some paw-some content to brighten your day, let us introduce you to the pets of Plann!
Yep, that's Sir Otis to you! This 10-month old Frenchie is living out all our Gossip Girl dreams in the Upper-East Side of NYC. Whether he's giving French kisses, going for walkies around the Big Apple or playing with his fellow neighbourhood doggos, we never get tired of looking at that sweet little face.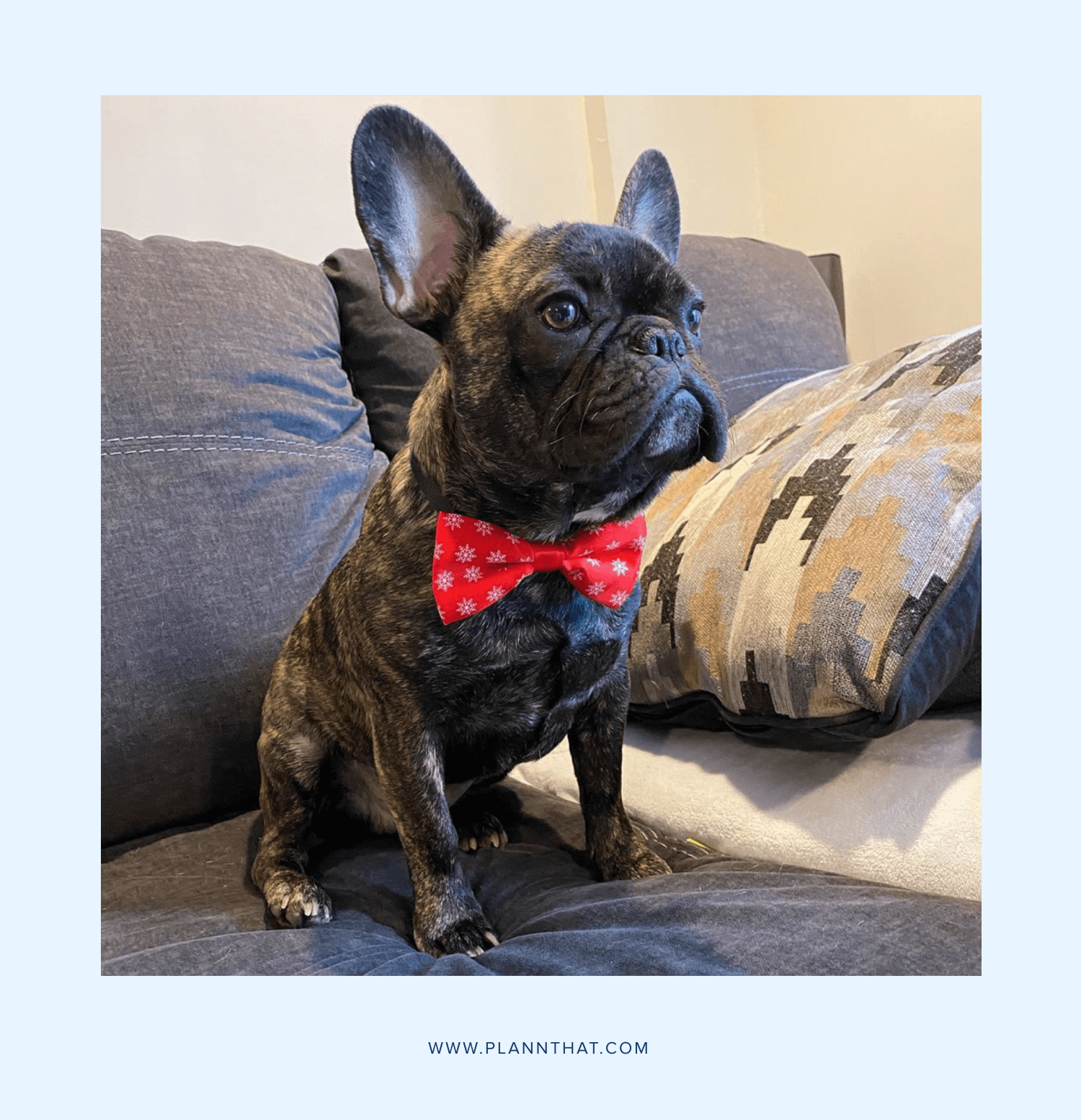 We're calling it — this Samoyed might just be the floofiest floofster of all time. After all, she's called Maya the Polar Polar for a reason! Not only does Maya have a staggering over 1 million followers on Instagram, she recently surpassed over a mil on YouTube too.  So yep, her following is *almost* as big as her furry coat. Follow Maya for memes and squeal-worthy snaps of her wearing cute hats. SO kawaii.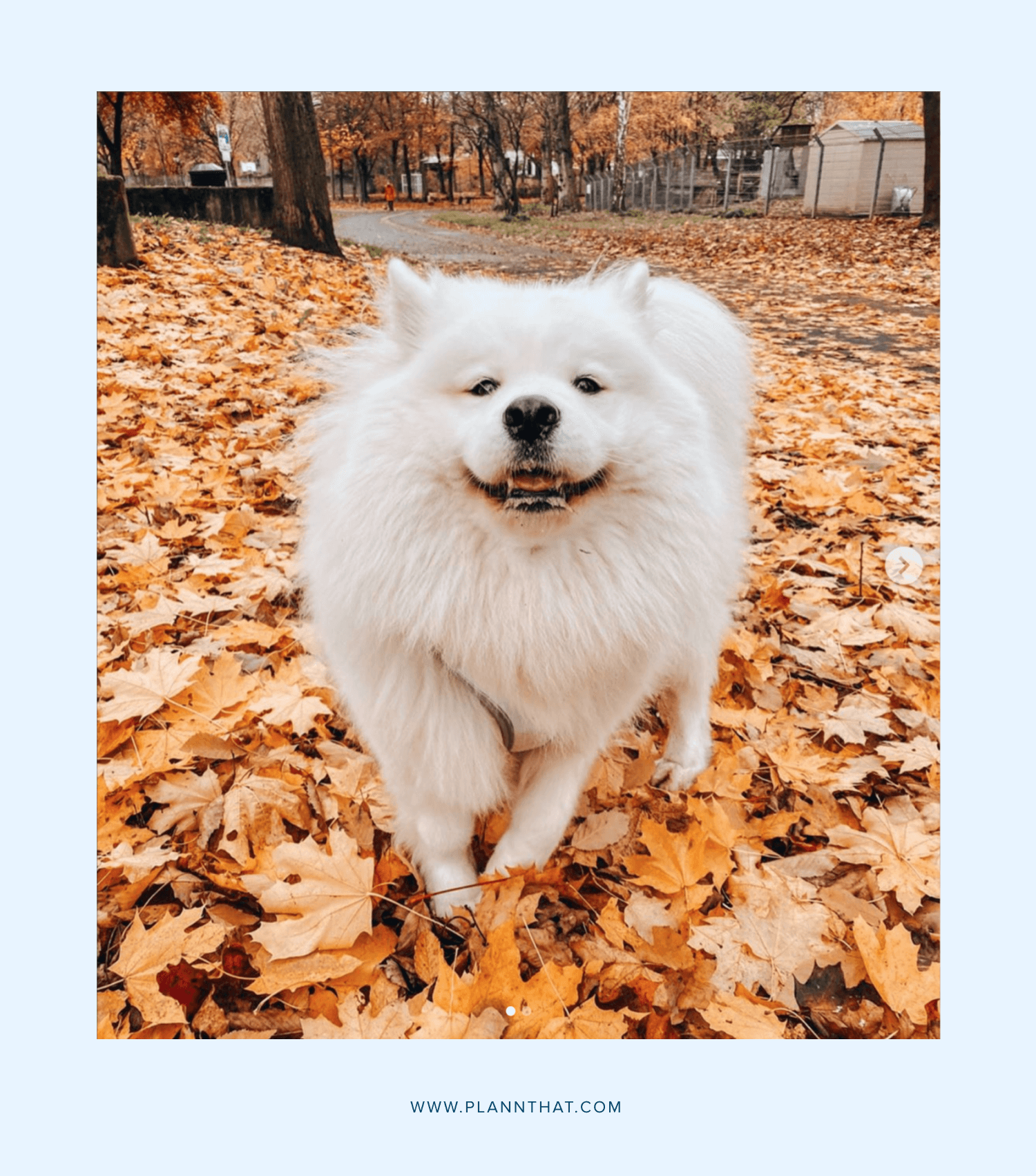 If your life could use a little more color and cuteness, give Cupcakes a follow, STAT! This sweet rescue dog has had quite the life, from being saved from a kill shelter to being world famous with almost one million followers. Her rainbow-colored tail and delightful outfits give us life, especially when she's riding around in her little pink car. It's no wonder this little superstar even has her own clothing range with Hot Topic!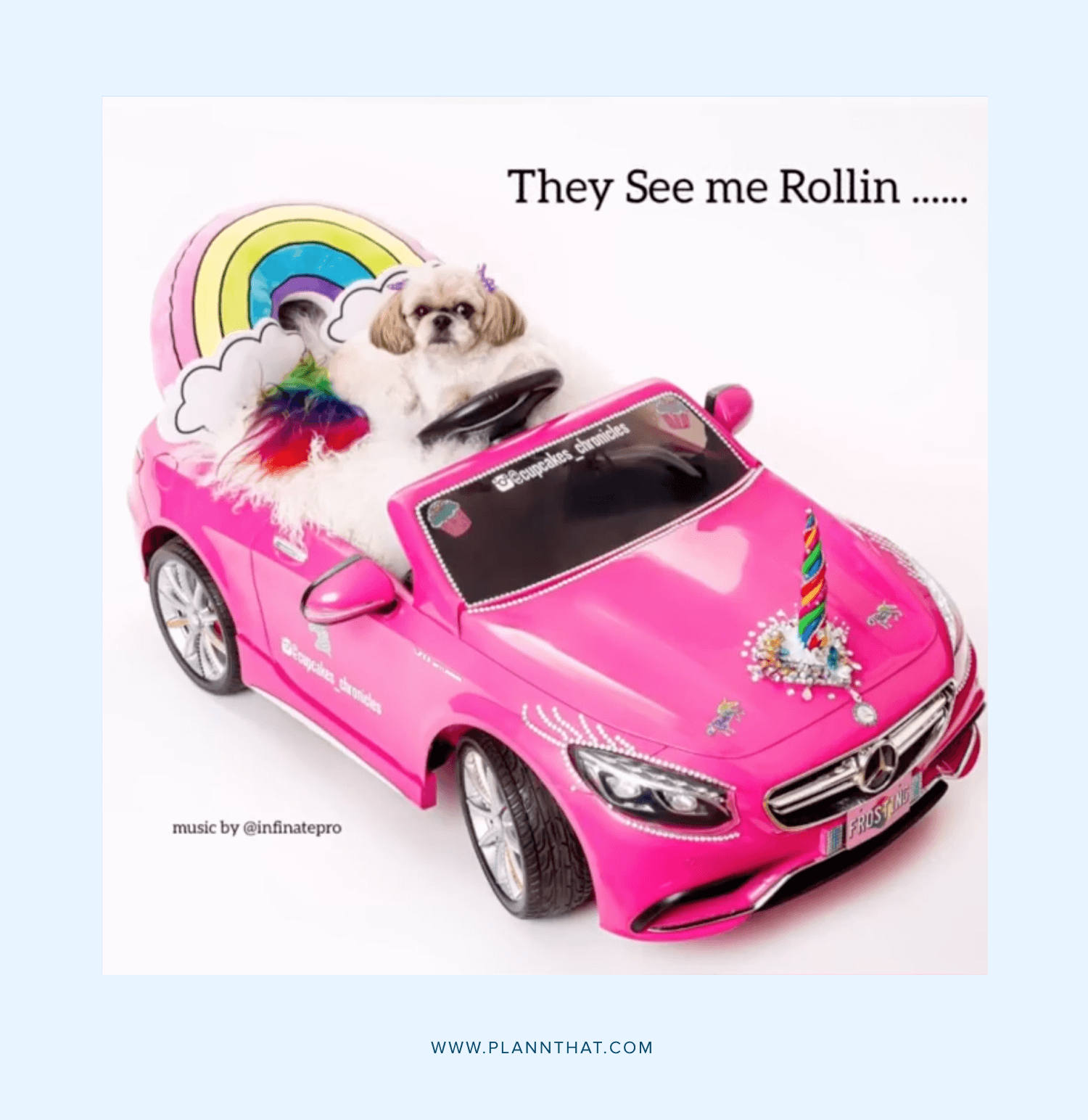 This Very Good Girl (yep, Tomas is a gal!) is the perfect antidote to all the doom and gloom in the world right now. Also known as Tom, Tomasa or TomTom, she's quite literally the smiliest French bulldog we've ever seen. Her feed is an explosion of color, and is just as aesthetic as it is adorable. She has quite the collection of snazzy bandannas, and you'll often see her rocking around Mexico City in them. What a vibe!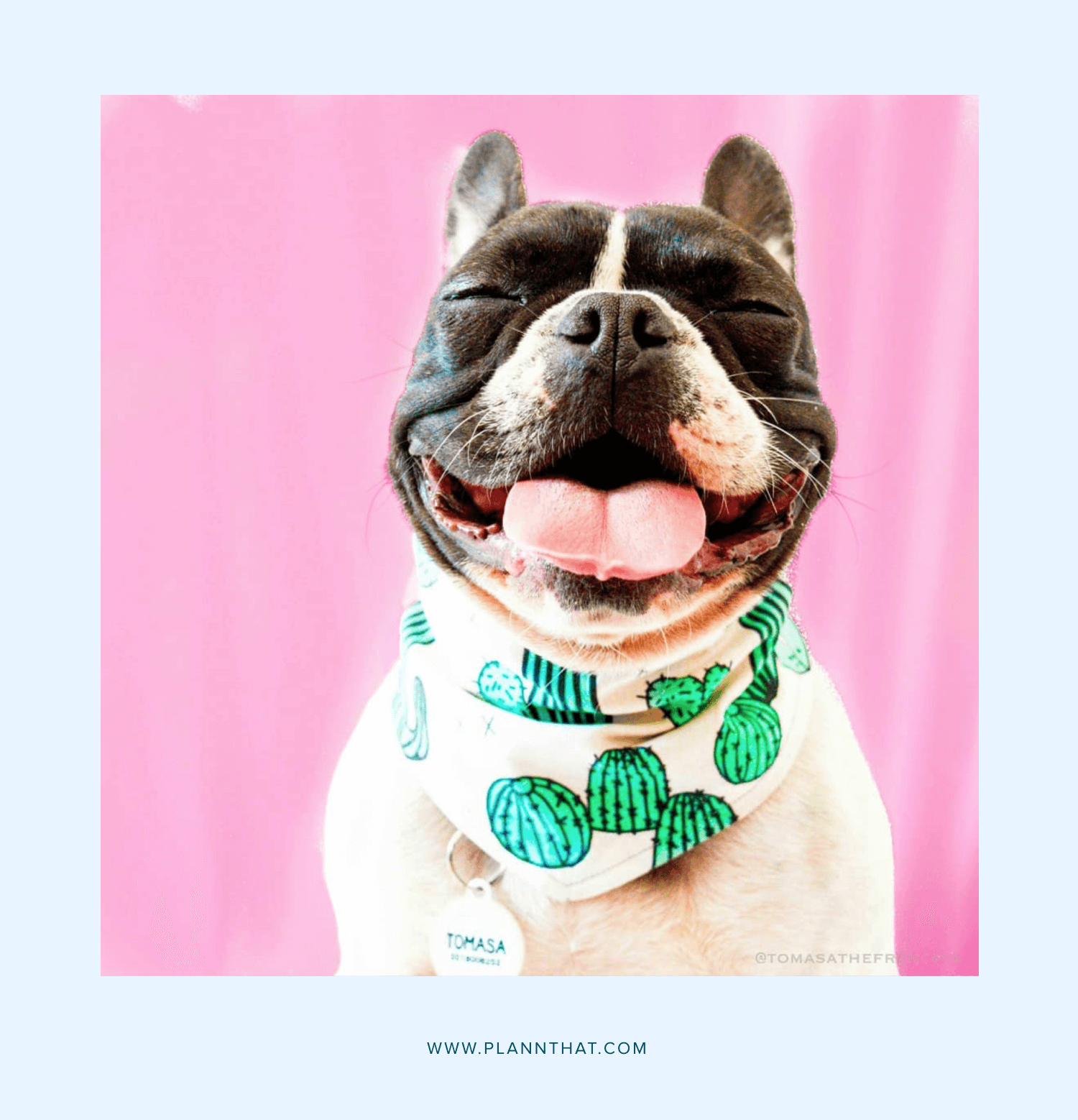 Into resting cavalier face?! Neither are the 7 King Cavaliers! You'll get plenty of pawsitive vibes from UK king cavaliers Jasmine and Saffron. These personality-plus cavaliers get up to the cutest dang things (including whipping up buttery pancakes in the kitchen and pumpkin picking) and their owners generously share all of their adventures with us! If your pup is drooling over Jasmine and Saffron's lives, you can head to the 7 King Cavaliers Store and have their own fantasies whipped up on a print, mug or t-shirt. Oh the joy!

Don't worry cat-lovers, we're got you covered too! This is Pudge The Cat and despite being female, she is the most definitely the cat version of Ron Swanson from Parks and Recreation. The moustache! That Resting Grumpy Face! Pudge's little frown is so freakin' lovable that she even featured in a recent Netflix film called Cats The Mewvie. Now, that's one famous feline!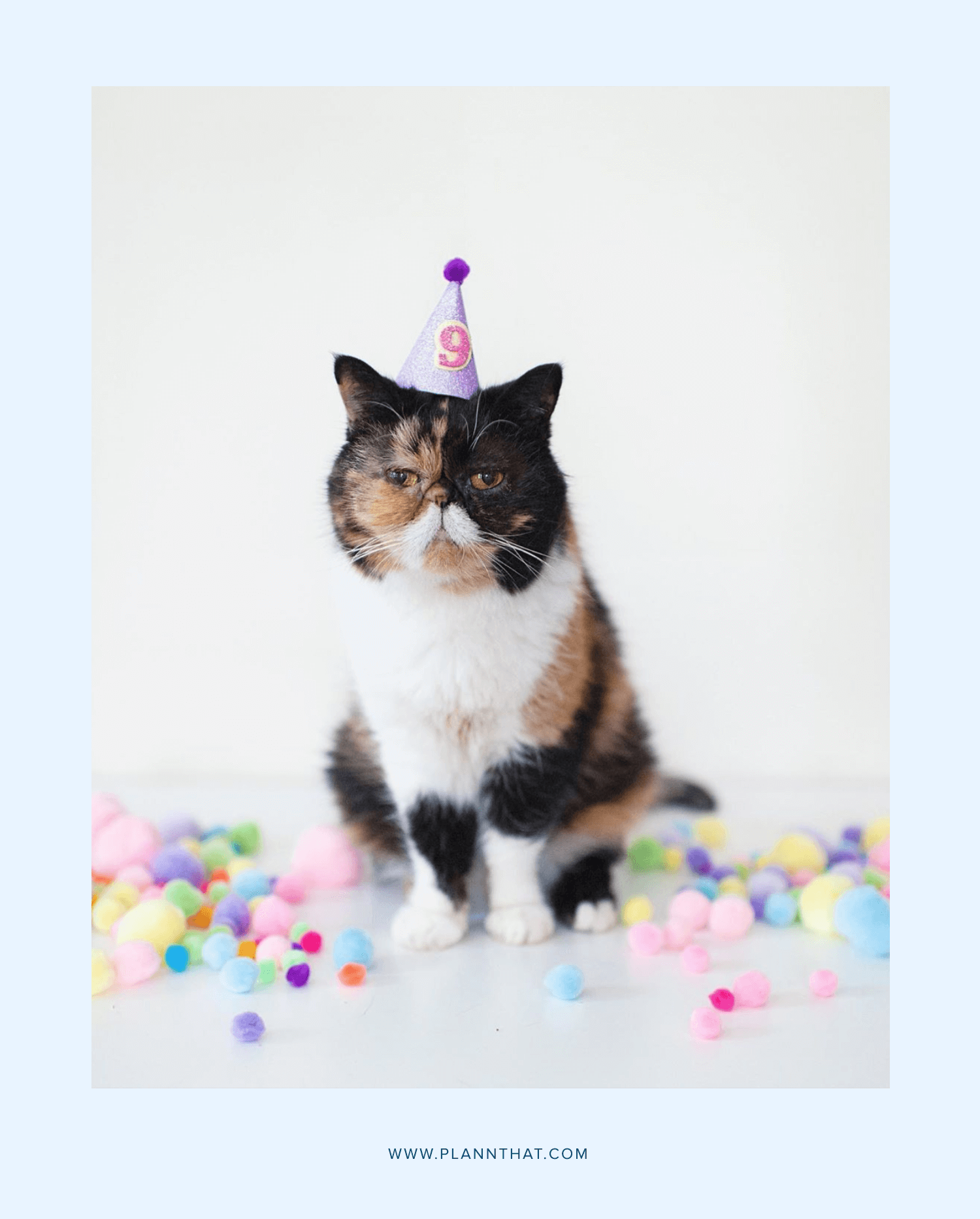 Ready to start using Plann to create the pur-fect feed for your own pet? Sign up for free today!