Add Media to Plann from Google Photos!
Getting the right content into your social schedule is already hard enough. That's why we've added Google Photos to Plann's import options to make sure there's no chance it's us that gets in your way.

If you've backed up years of photo and video collections into Google Drive, you can now access them straight from Plann desktop and add them directly into your workflow.
How to Import Media from Google Drive
Simply open the upload menu on the desktop version of Plann and choose Google Photos as your source of upload. Create entire new collections, or upload items individually for a new post.

It's that easy!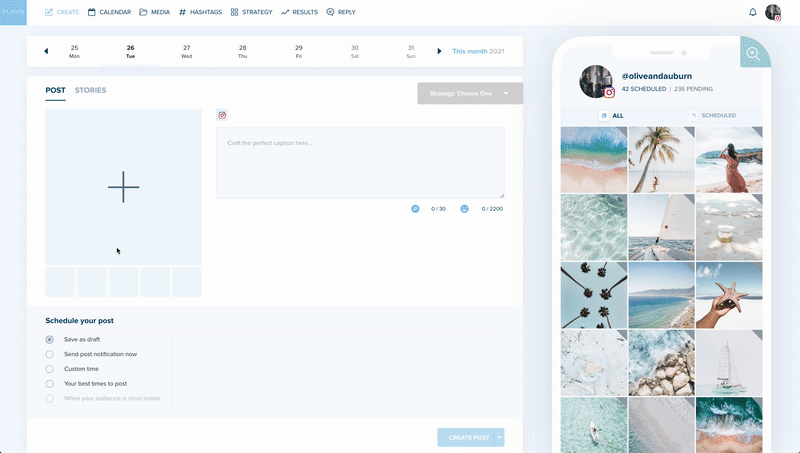 Looking for a different source of upload?
Want this available in the Plann apps?
Tell us what would make your life easier, shoot your ideas through to: feedback@plannthat.com

Christy Laurence
Plann Founder