New Social Starters! Done-for-you Instagram Captions
'But I just don't know what to post!'
We heard this overwhelmingly from our community as the largest reason and biggest frustration to what's blocking someone's success on social media.
We hated knowing that there are so many talented people, teams and brands in the world with too many things on to-do lists – and coming up with new engaging captions is what caused some of the biggest heartaches and throw-laptop-out-the-window moments.
When we realized that coming up with captions could be what's stopping you from being the next breakout global brand, or stepping up to the next level, we had to create something to help.
Done-for-you Instagram Captions! Introducing Plann's New Social Starters…

Starting with Instagram, we're pre-written hundreds of captions designed for you to customize to fit your own unique business.
No two brands are the same, so use these captions as inspiration to help you keep moving forward and add your own unique flair and personality!
We've started with Instagram Posts and our goal is to help you across all of your social media channels.
Hundreds of purpose-led, pre-written captions
At Plann, our mission is to help people build businesses they're proud of, and help our community with successful marketing campaigns that don't just add to the noise of pushing content onto social media – because we know that's not going to bring you the success you want.
At our core, Plann is a marketing bestie, and our scheduling tools are the next step to help get your content in front of your friends, followers, and customers.
With that in mind, we're always thinking about how we can help, so we've made sure there are captions for every purpose for your business so you're always acting with intention.
Choose to scroll through every Social Starter to spark your imagination, OR, choose from hundreds of specific purpose-led, pre-written captions designed to get you out of any rut.
(and yes, we'll be continually adding to them so your new ideas won't go stale!)
Select from hundreds of pre-written captions from these categories:
Behind the scenes

Community
Educate
Engage
Inspire
Product
Run a sale
Take action
Social Proof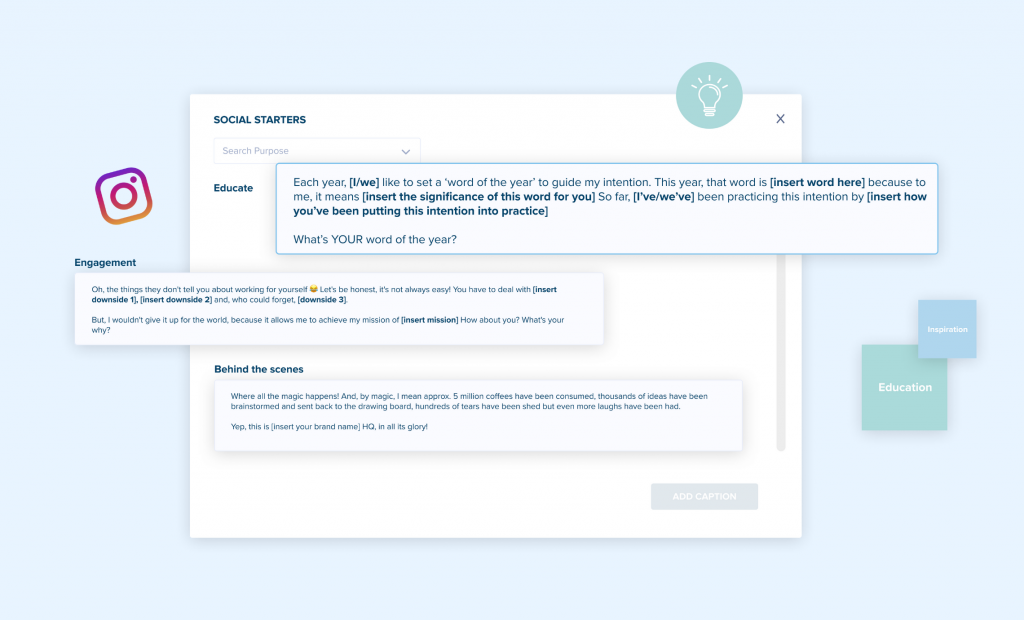 Where can I find Social Starters?

When creating your next Instagram Post, you'll spot a new lightbulb icon designed to give you those lightbulb moments we're wishing for you when you're stuck thinking of your next caption.
Currently, Social Starters are only available with Plann Plus (any of our upgraded plans) on Plann Desktop at www.plannthat.com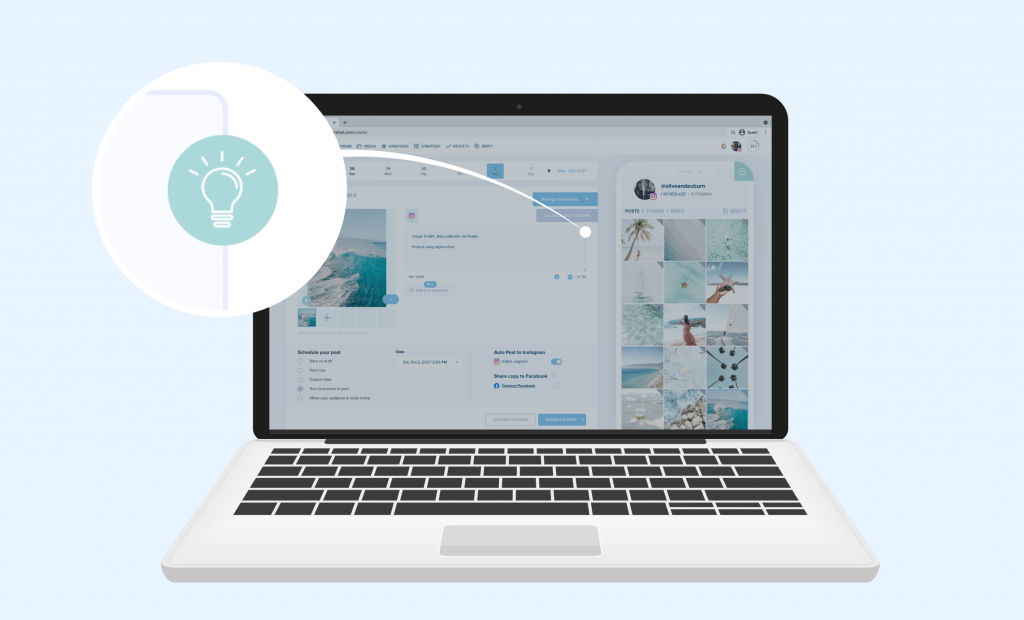 How many Social Starters are there?

Literally hundreds!
Plus, we'll be updating them constantly to make sure you always have the help you need.
Watch our Customer Success superstar Ashley walk you through how to use Plann's Social Starters now
Is this a Plann Plus feature?
While there are a few options available for our free forever plan, Plann's Socials Starters are a paid feature and part of any Plann Plus Membership. View Plann pricing options now
The great news is that if you're already a Plann Plus member, Social Starters are already available with Instagram captions ready for you to use right now!
Available now with Plann Plus, you'll also get:
– Auto posting (and re-posting) across TikTok, Instagram, Facebook and LinkedIn social media platforms
– Unlimited media uploads and scheduling tools
– Custom events on your calendar to design your own content, editorial or brand schedule
– Unlimited hashtag sets (to auto post in first comments)
– Advanced Instagram analytics
– Custom strategy tools to plan with intention
– Comments and mentions management to quickly respond and keep conversations flowing
– Free professional stock photos and videos for when you're short of content
Gift Plann to your friends, family or followers <3

Gift your friends, family, or followers $10 off Plann with your unique referral link!
By using your unique link, you'll gift them a month of Plann free, PLUS, you'll get $10 Plann credit just for sharing a favorite tool.
Find your unique link in your Plann settings to gift the sunshine in someone's day!
HOW TO FIND YOUR UNIQUE REFERRAL LINK: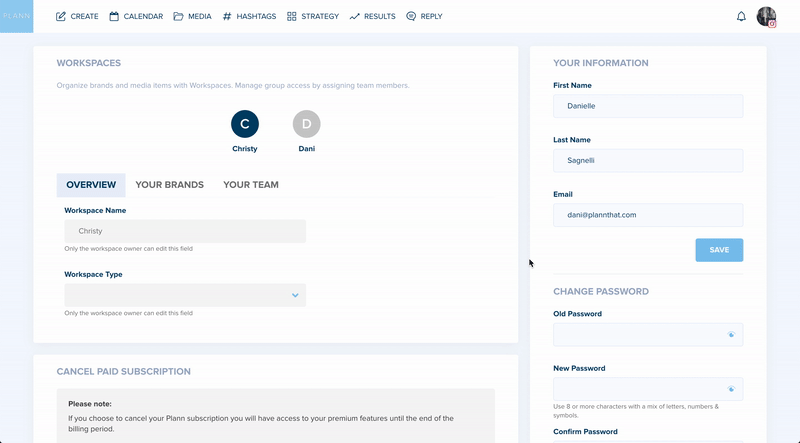 We genuinely love hearing from you and consider all of your ideas.
Your thoughts are exactly how we came up with our new Social Starters to help you and the whole Plann community find success faster.
We're always looking to feature members of our community.
If you'd like to share a testimonial about Plann – or how our new Social Starters have impacted your workflow, or working day – we'd love to feature you!
Reach out to the product team directly at feedback@plannthat.com
Christy Laurence
Plann Founder