Instagram Creators, your experience just got better! You can now save valuable time by auto-posting your Reels, Carousels, and Grid Posts directly on Instagram using Plann.
If you're a Creator on Instagram, you already have access to a range of valuable tools, including a professional dashboard, growth insights, and saved replies. Now, with auto-posting, you can take your productivity to the next level by automatically scheduling your Reels, Carousels, and Grid Posts.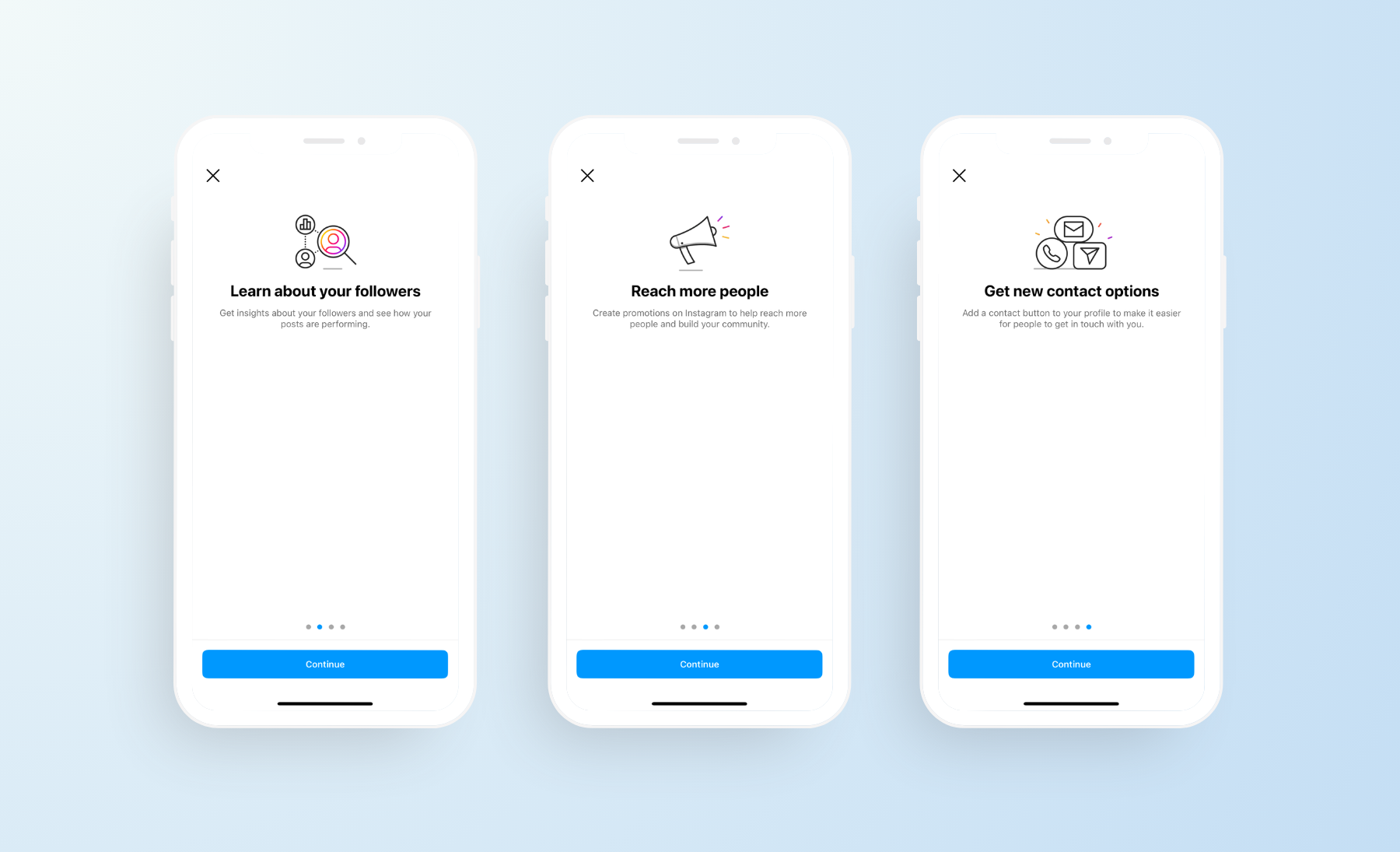 What sets an Instagram Creator Account apart from a Business Account?
A Creator Account is a public Instagram professional account, ideal for content creators, solopreneurs, freelancers, and makers who utilize social media as a significant part of their business. Some unique advantages of Creator accounts include access to detailed follower and content analytics through Creator Insights, the complete music library with trending audios, profile CTA buttons enabling email, call, and subscribe options, as well as access to Instagram Shops and product tagging.
Many businesses have opted against a Creator Accounts in the past due to the limitation of not being able to schedule content… rejoice! You can now autopost your Reels, Carousels, and Grid Posts directly on Instagram using Plann.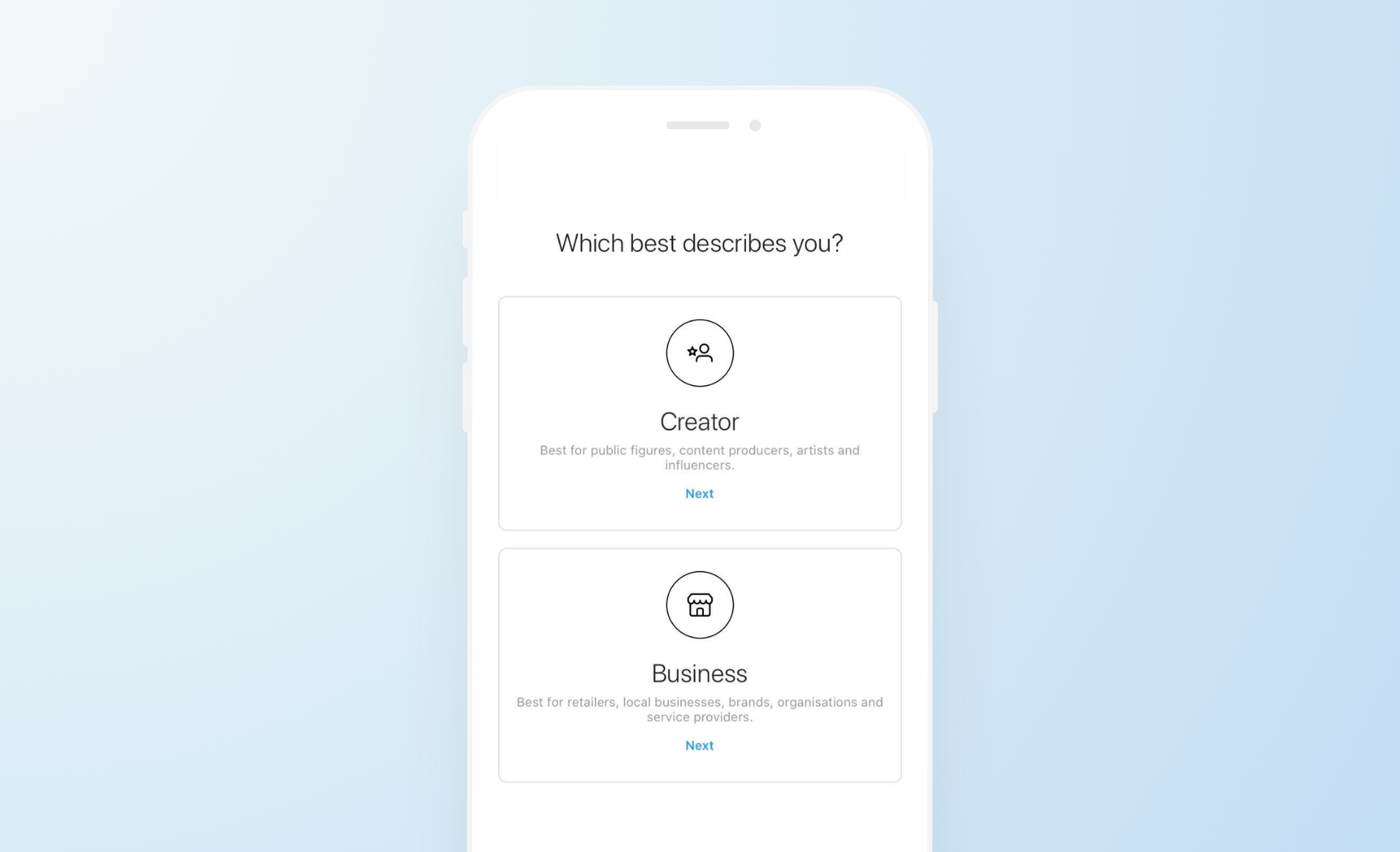 Why Auto-Post Your Social Content?
Now, let's dive into why auto-posting is a game-changer for your Instagram strategy. If you haven't tried auto-posting before, it might seem a bit daunting at first. But fear not! It can revolutionize your workflow by saving you precious time.
Just as you might batch content creation to streamline shooting, filming, and editing, auto-posting enables you to upload all your content at once, customize captions and hashtags, and then schedule the posts for specific times. This way, you don't have to return to the app each time to manually publish your content.
With the added benefit of our best time to post feature, you can optimize your posting times based on your audience's peak activity.
What Content Can You Auto-Post?
Here at Plann, we're delighted to offer Instagram Creators an all-in-one solution for visual planning, scheduling, and now, auto-posting of Instagram content.
Wondering which content types you can auto-post with a Creator account through Plann? Here's the list:
Instagram Reels

Instagram Image Carousels

Instagram Grid Posts (static images)

Instagram First Comment (ideal for hashtags or additional information not in your caption)
Say goodbye to manual posting and embrace the efficiency of auto-posting with Plann's Creator accounts. Save time, streamline your workflow, and focus on creating compelling content to engage your audience like never before.
How to Switch To a Creator Account?
If you're considering becoming a Creator or switching your account type, you can easily do so in your Instagram account settings.
To switch to an Instagram Creator profile, head to your Instagram profile and tap "≡" in the top right corner, then tap "Settings", and select "Account":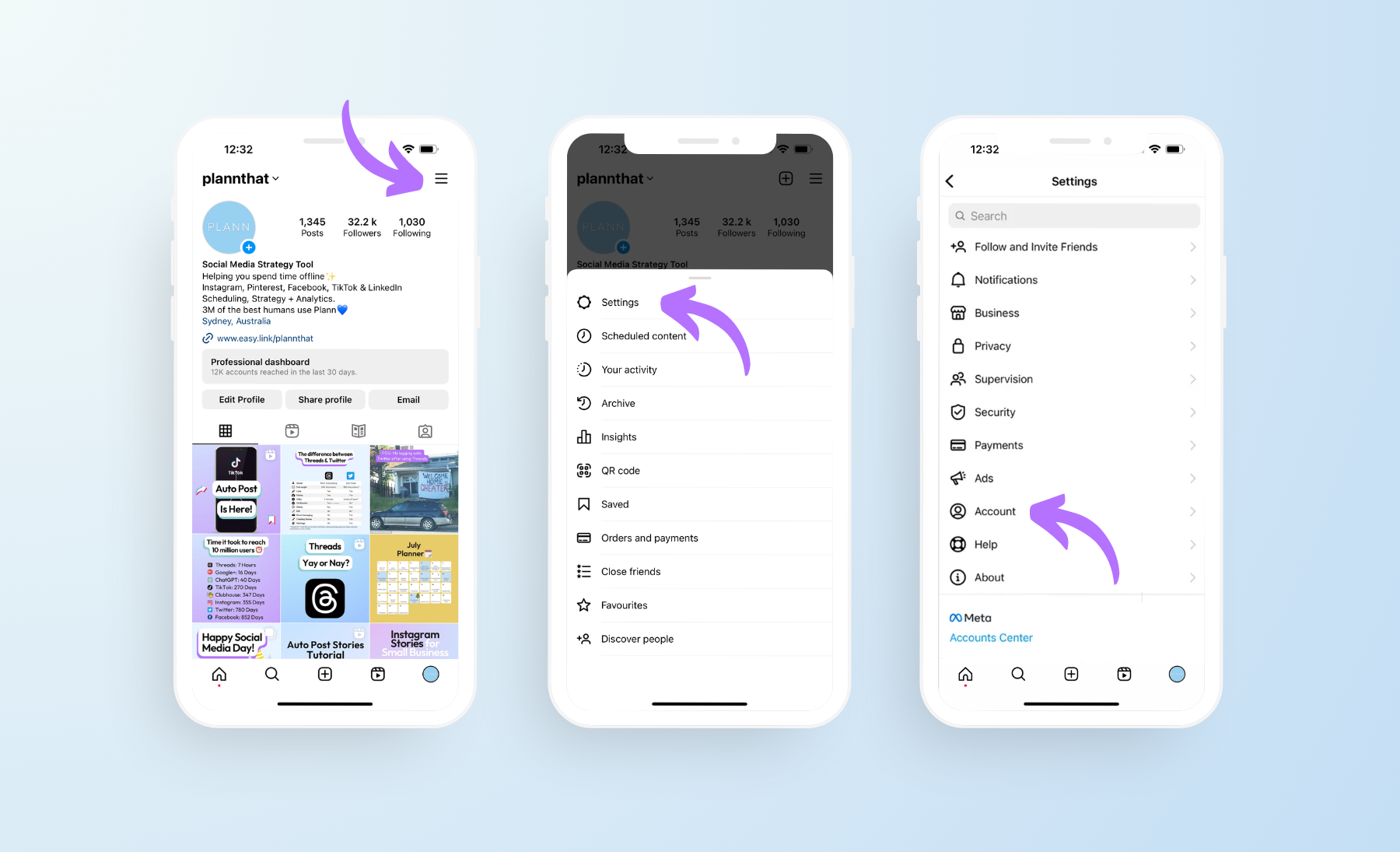 Next, tap "Switch account type" and select "Switch to creator account":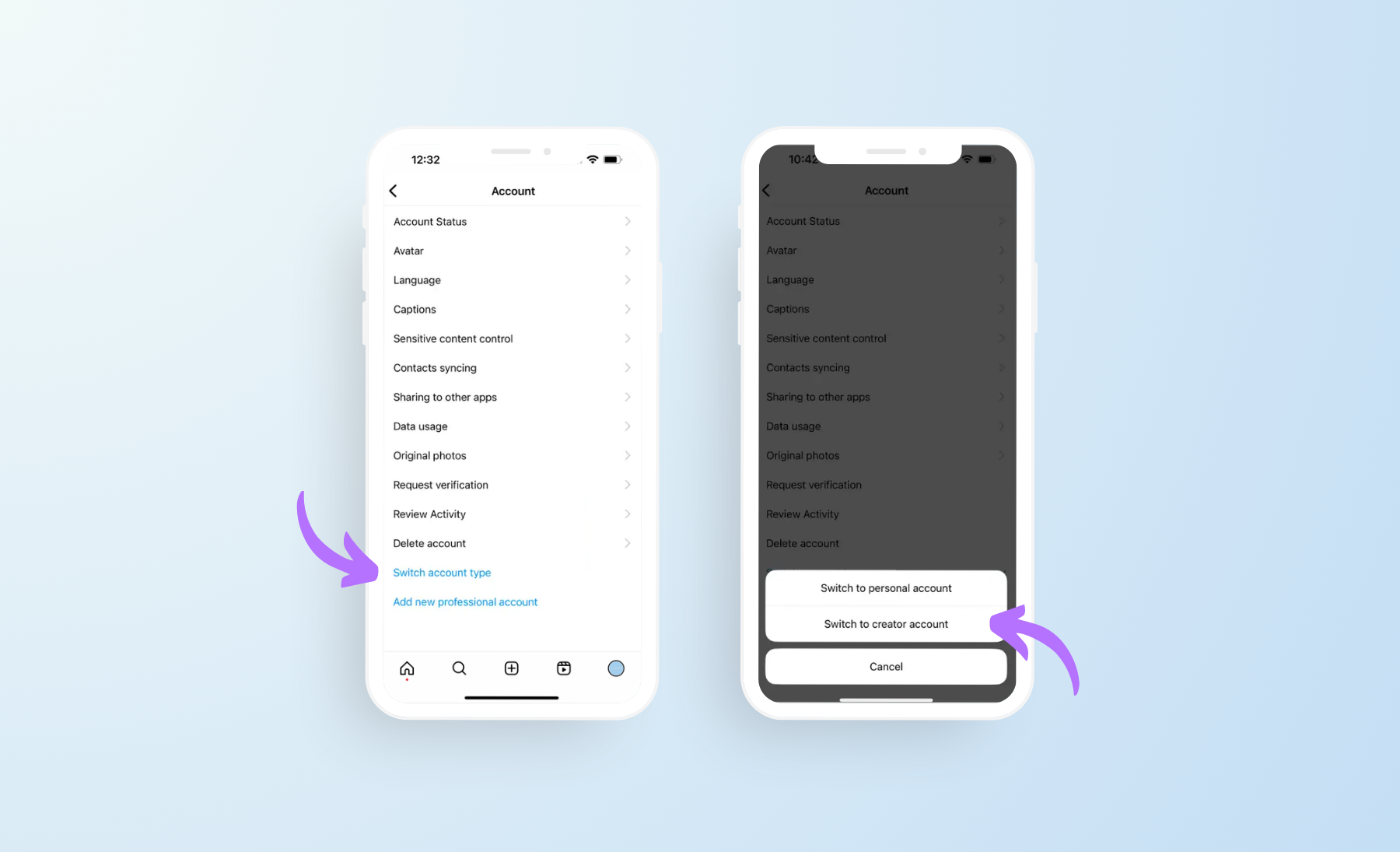 From here, it's time to set up your account. Select a category that best describes what you do and toggle whether you'd like it to be displayed on your account: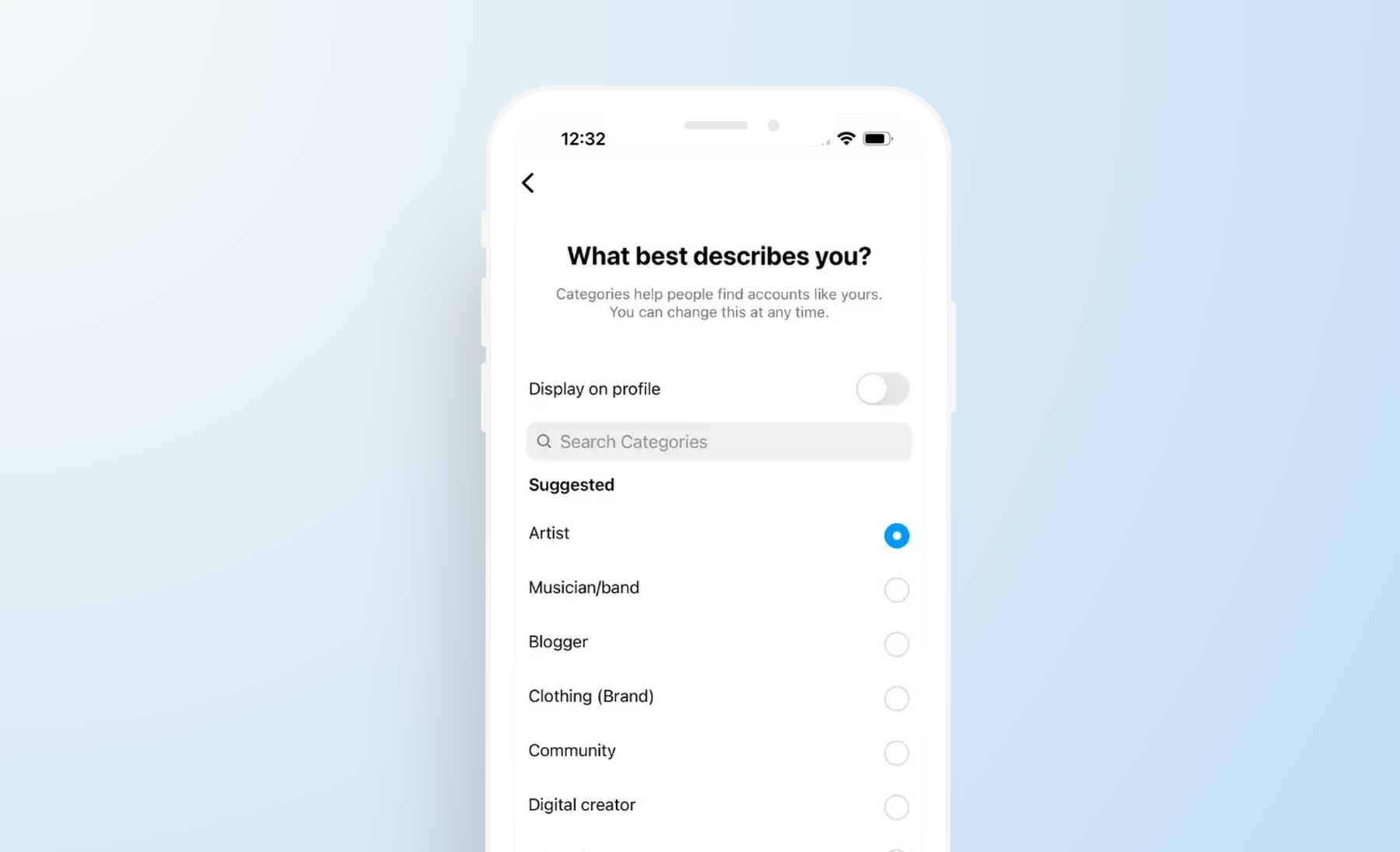 Next, you'll have the option to connect your Facebook Page. If you'd prefer not to link your account tap "Skip."
You'll then be able to review your contact information (at least one), and be prompted to get acquainted with Instagram's various creator tools.
Once you've toured Instagram's creator features you can officially claim creator account status.
NOTE: If time is not on your side you can also dive into the creator tools at a later time.
How do I turn Instagram Auto posting on?
Already with Plann?
If you've been with Plann and used to getting push notifications, we'll ask you to visit your Plann settings, and if your Instagram account is eligible, you'll see an option beside your Instagram account name to toggle auto posting on and off. If you missed the original pop up asking you, here's how to find them again:
Plann Desktop: Settings > Your Brands
Plann Mobile: Settings > Account Settings
New to Plann?
If you're new to Plann, we'll by default have auto post turned on for you and you can choose to turn it off, in the same settings spots above.
Perfect for when you're out of town, stuck in meetings or just need that little social holiday.

Choose Plann to Auto Post your content now!
With Plann Plus you also get immediate access to build your social media audience faster, with enhanced tools to boost your brand, including:
– Auto Posting your Instagram Posts, Reels, Carousels, and now Stories too!
– Auto Posting to Facebook, Pinterest, LinkedIn too, making it 5 platforms you can manage from Plann
– Cross Post to all of your social media channels at once, all in one step
– Product Tagging to make sure all of your posts are shop-ready
– Premium strategy tools so you always have a plan what to post next
– Additional customisations for your own Link-in-bio (EasyLink) page, included with your Plann subscription!
– So much more!
Gift Plann to your friends, family or followers!
Gift your friends, family, or followers $10 off Plann with your unique referral link!
By using your unique link, you'll gift them a month of Plann free, PLUS, you'll get $10 Plann credit just for sharing a favorite tool.
Find your unique link in your Plann settings to gift the sunshine in someone's day
HOW TO FIND YOUR UNIQUE REFERRAL LINK: