Are you gearing up for the biggest sales event of the 2022 calendar? No, we're not talking about Christmas or Boxing Day — this one is just around the corner!
Black Friday will be here before you know it…and Cyber Monday is not far behind! Hello November 25th (eek!) If the thought of setting up your sales campaign for this mega-shopping event fills you with dread, don't fear!
With sales blueprints, pre-written captions, image libraries and so much more, Plann has done-for-you content ready at your fingertips. Here's 10 ways to turn your social media channels into selling machines and skyrocket your sales this Black Friday!
1. Increase Conversions with Black Friday Content Prompts
Simply add a map of pre-designed content prompts already built for Black Friday Sales, AND, choose to add a Cyber Monday Extension too!

Simply follow the prompts, replace with your own content and you've instantly built a Black Friday campaign.
Map out your Black Friday Sale with Content Prompts >>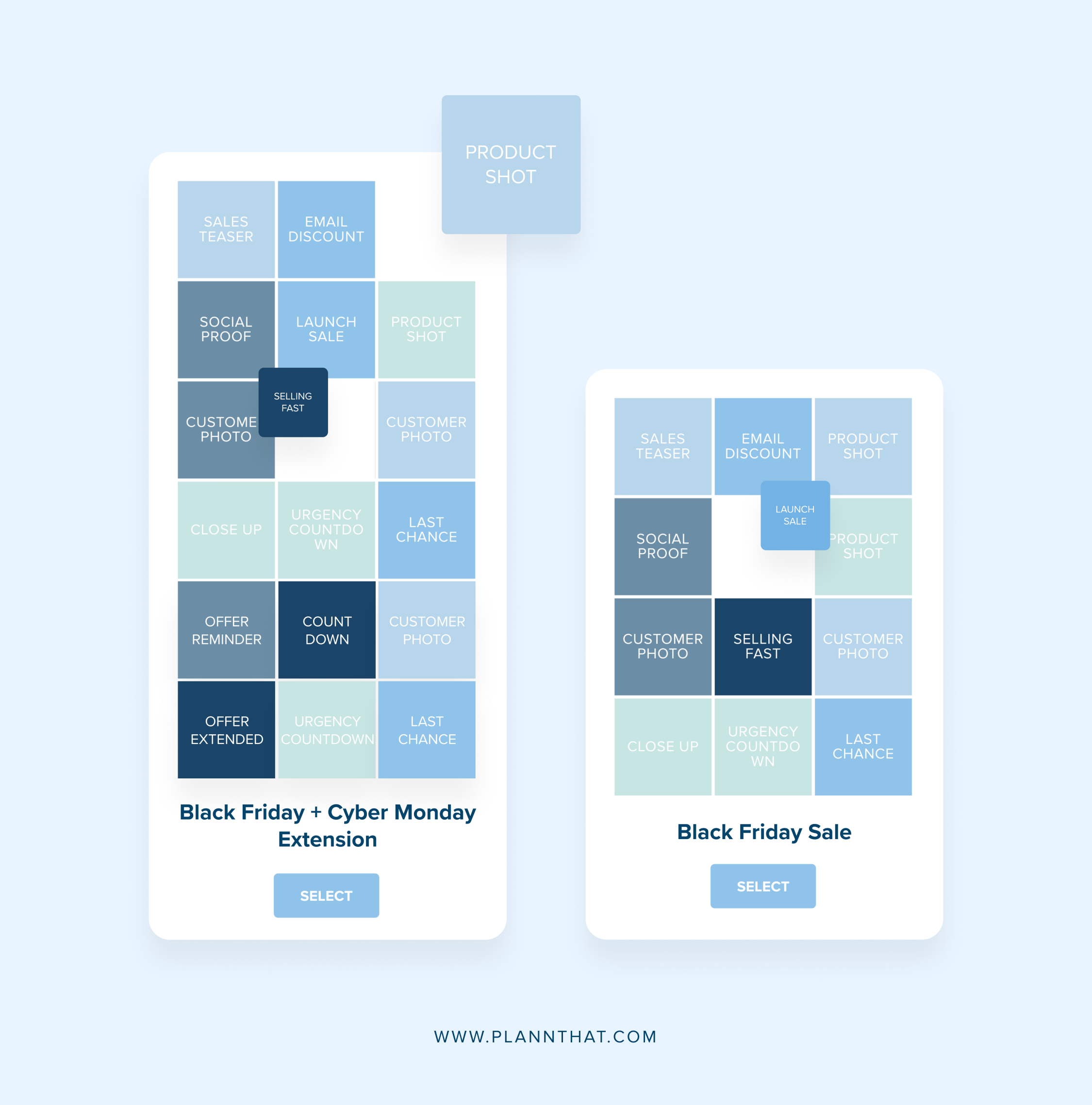 2. Map Out Your Entire Sales Timeline using Custom Calendar Events
Get a birds-eye view of your entire campaign, not just socials. Map out Email Newsletters, Blogs, Paid Campaigns, Instagram Lives, Collaborations, Photoshoots, and anything else you need to be successful by adding custom events to your Plann calendar.
Map out your entire Black Friday Campaign in One Calendar View >>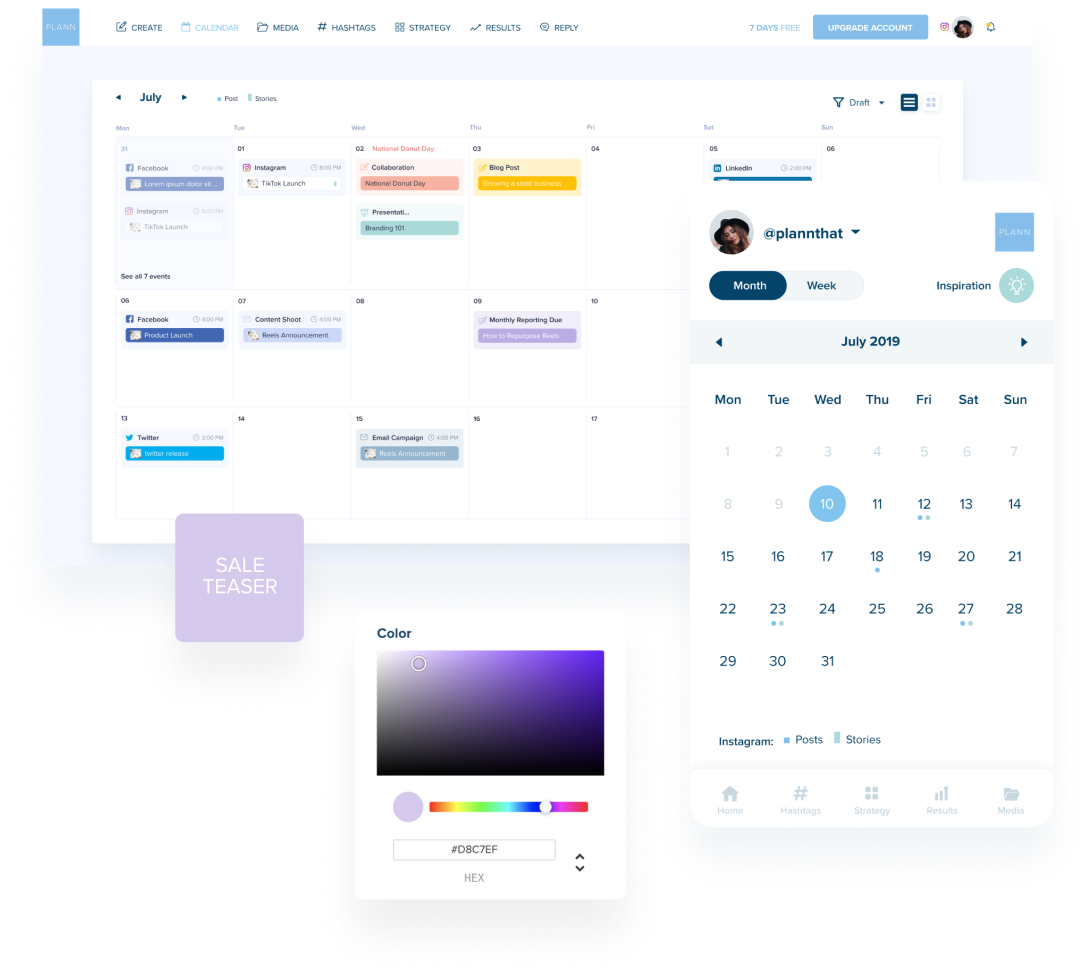 3. Trending Sounds for Reels + TikToks to use Right Now
Social Media giants are promoting video content heavily, the perfect opportunity to increase your reach dramatically by utilizing trending sounds for your Instagram Reels + TikTok videos. Too early to tell? We update trending sounds every week so you're always on the earliest wave. 
Discover Trending Audio for Reels + TikTok in Plann >>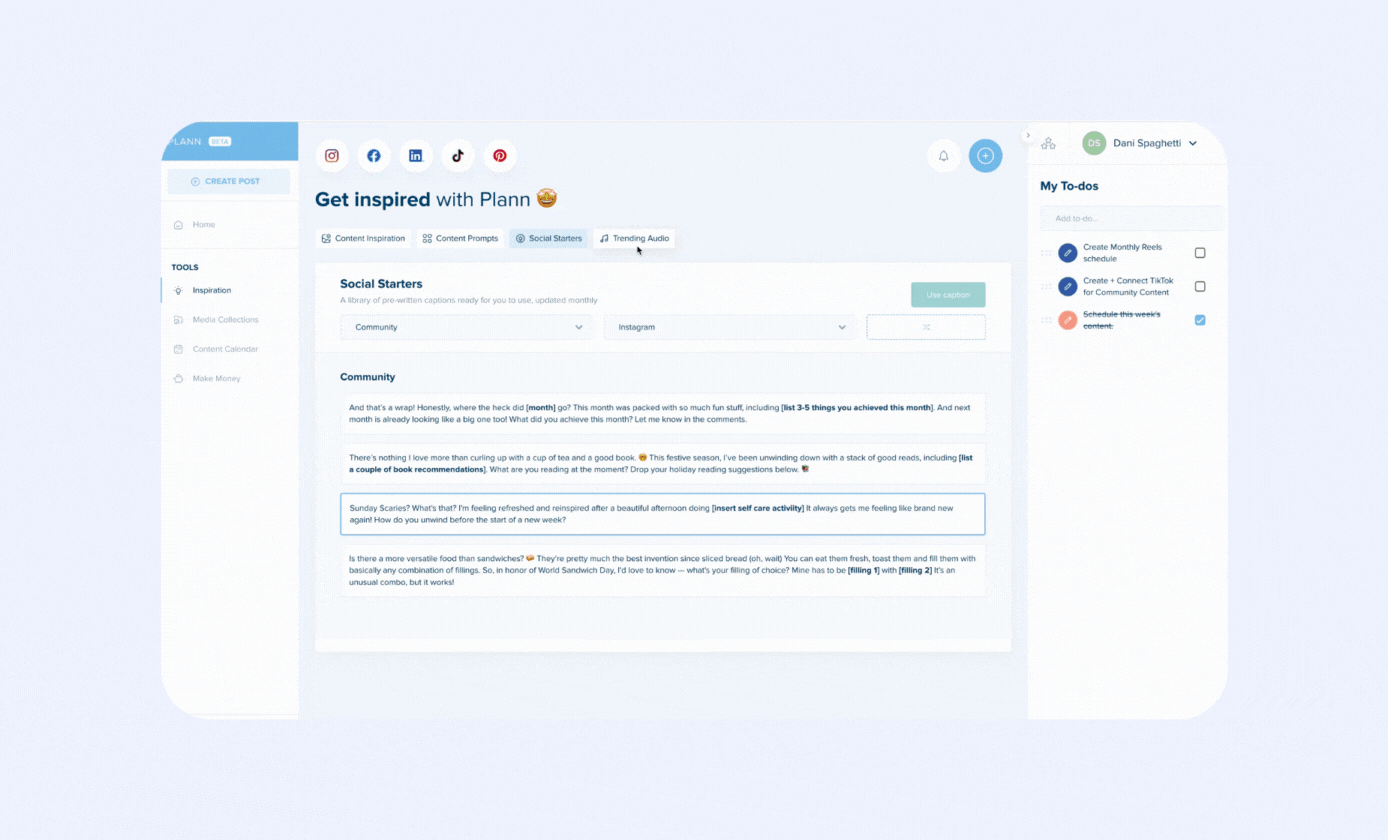 4. Keep it Real with Action-Led Captions
Scared of coming across 'too sales-y'? Can't think of new ways to draw attention to your Black Friday offer? Inside Plann you'll find hundreds of prewritten captions especially for running sales. Steal as your own or use it as inspiration!
Review library of sales captions to instantly add to your schedule >>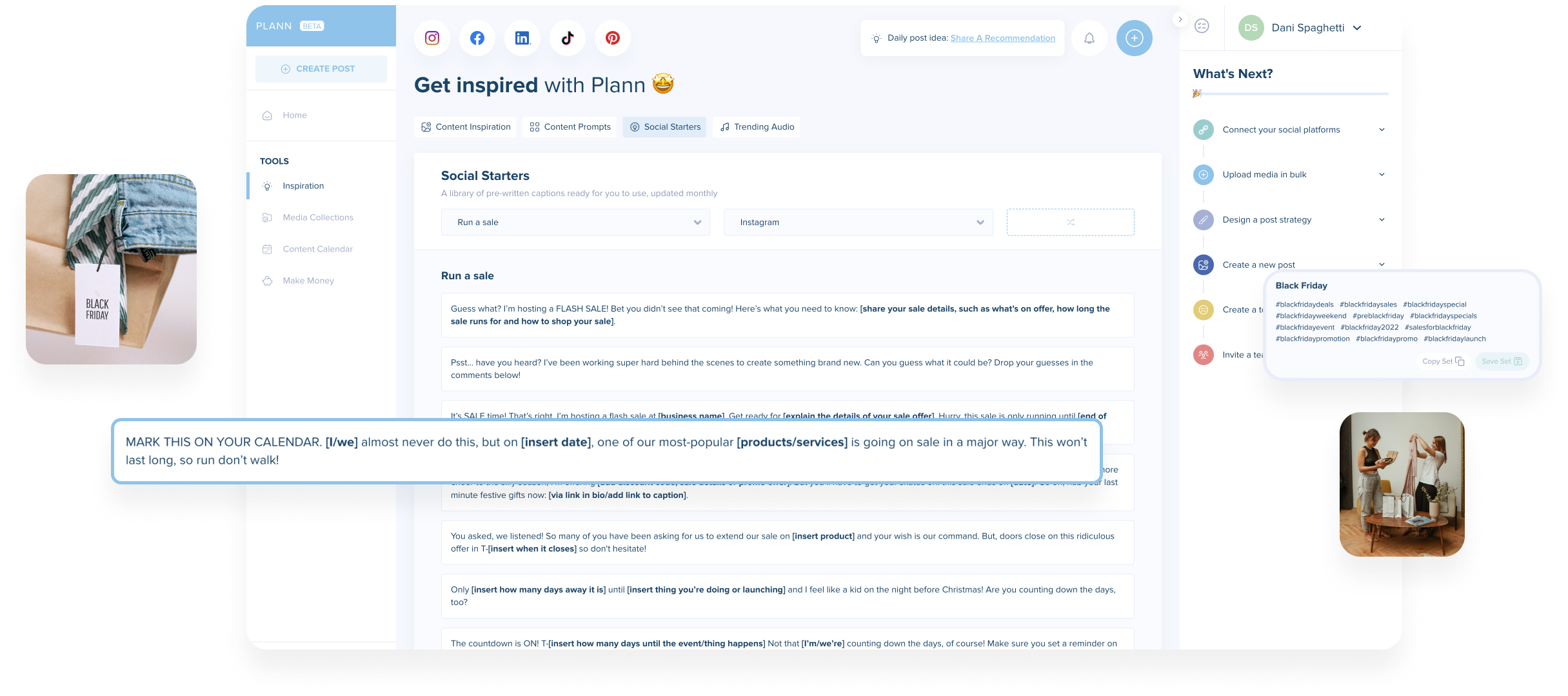 5. Free Ready-to-go Images and Video
Source high quality stock content if you're short of campaign images. You'll also find pre-researched images and photos that are not-that-generic that will work with almost any brand to keep you online 24/7 during the Black Friday period.
Use pre-discovered Royalty-Free Black Friday media >>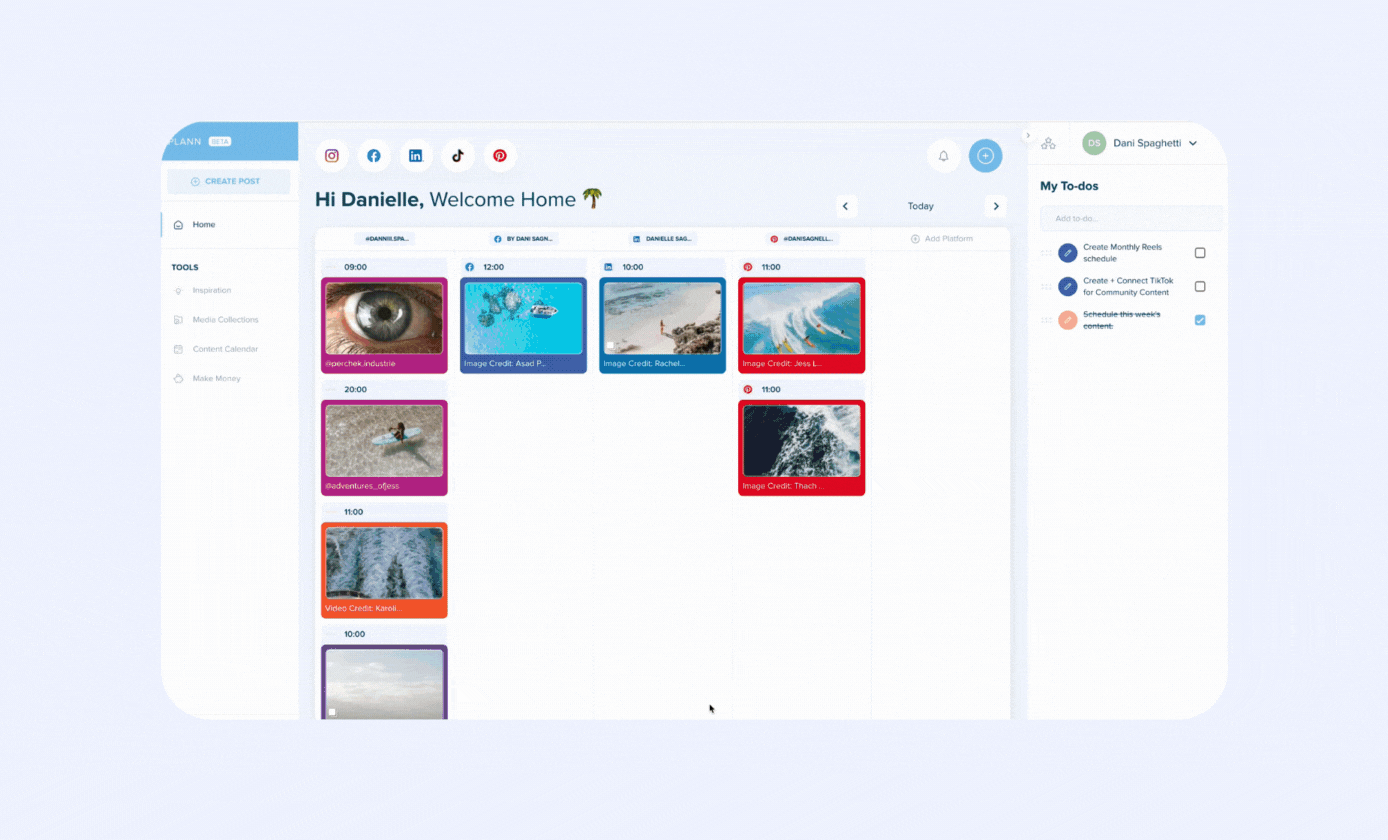 6. Cross-promote Across all of your Social Media Platforms in One Click
Cross-promote your content with Plann's one-click magic. Select your content and choose to share it across ALL of your social channels for maximum results.
Connect Instagram, Facebook, TikTok, LinkedIn and Pinterest to Plann >>

7. Add Attention Grabbing Countdowns and eCommerce Stickers to Amplify Sales 
Urgency messaging, countdowns and 'selling out!' stickers are the perfect way to enhance images to get your message across!
Simply search "plannthat" in Instagram's sticker/gif library when creating your Stories + Reels! You'll find the perfect stickers to elevate your sales content.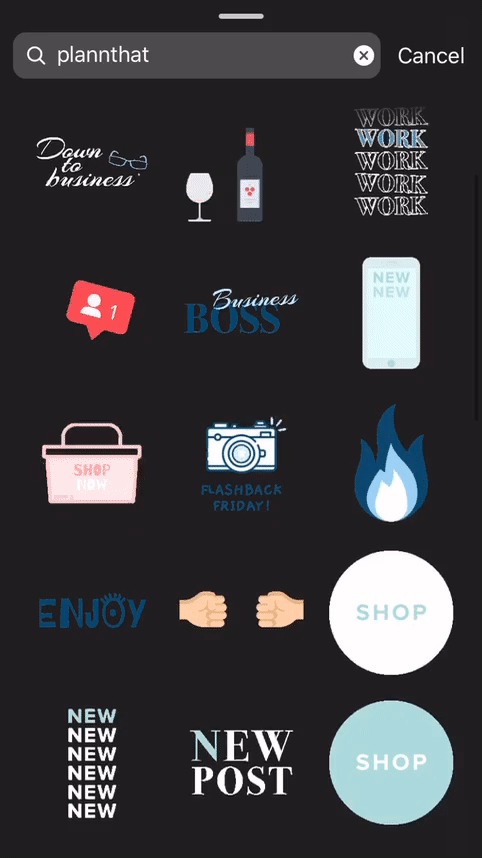 8. Keep UGC organized and ready to schedule (and re-schedule!) with tagged Media Collections 
There's nothing worse than losing content, trying to locate "that image" can take hours! Simply upload all of your media (video included!) into Plann with tags, files and visual collections to keep everything in-one-place + find every time you need it!
Create Media Collections Especially For Black Friday and UGC >>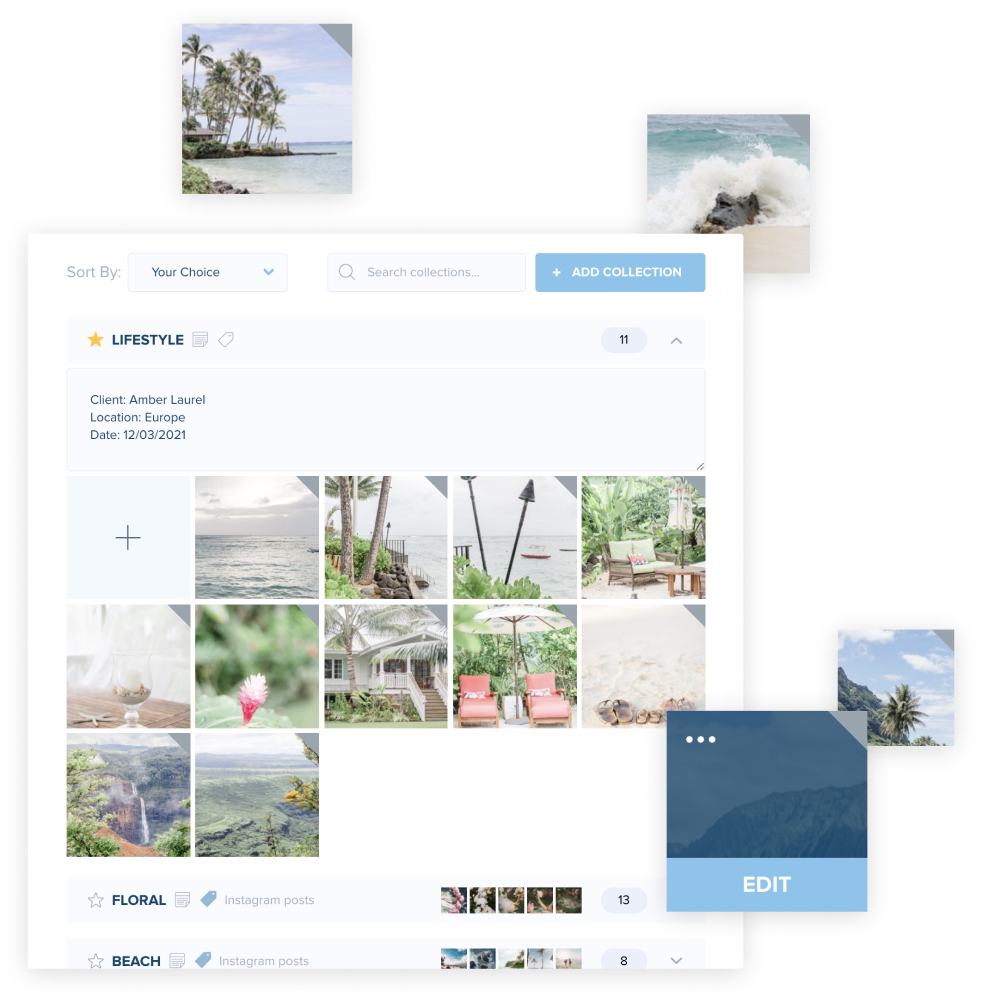 9. Keep on Top Of Tasks with Your Own To-do List
The satisfaction of being organized, and ticking off your entire list all inside one product cannot be measured in anything but squares of chocolate and glasses of red wine. 
Create your Black Friday to-do list now >>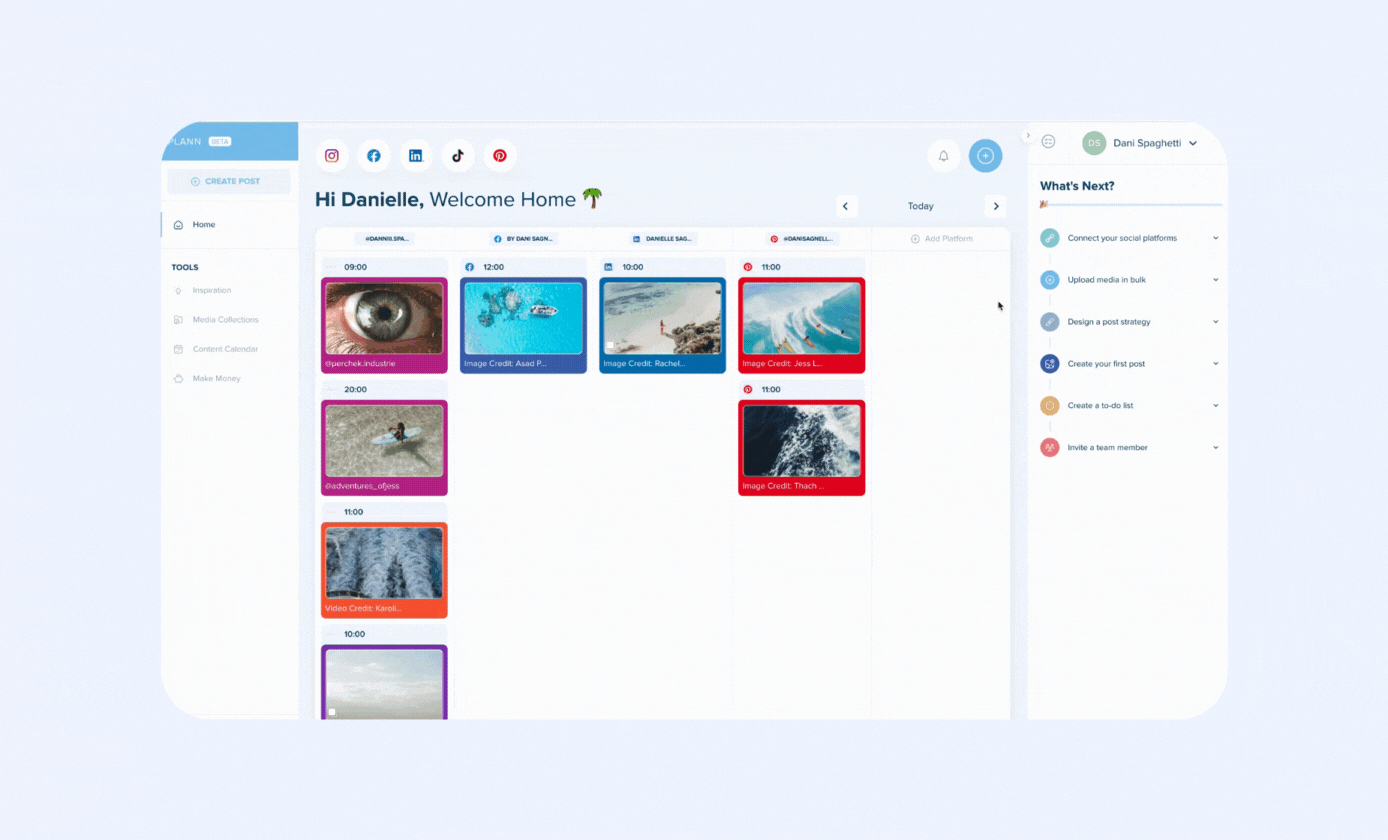 10. Respond Quickly to Comments to Keep Sales Momentum Flowing
With customers splashing cash everywhere this November, you'll want to make sure you stay top of mind and answer any questions. Keep Plann open so you can respond to any comments or mentions on your posts over the day and never miss a sale.
Respond to comments from your Plann workspace >>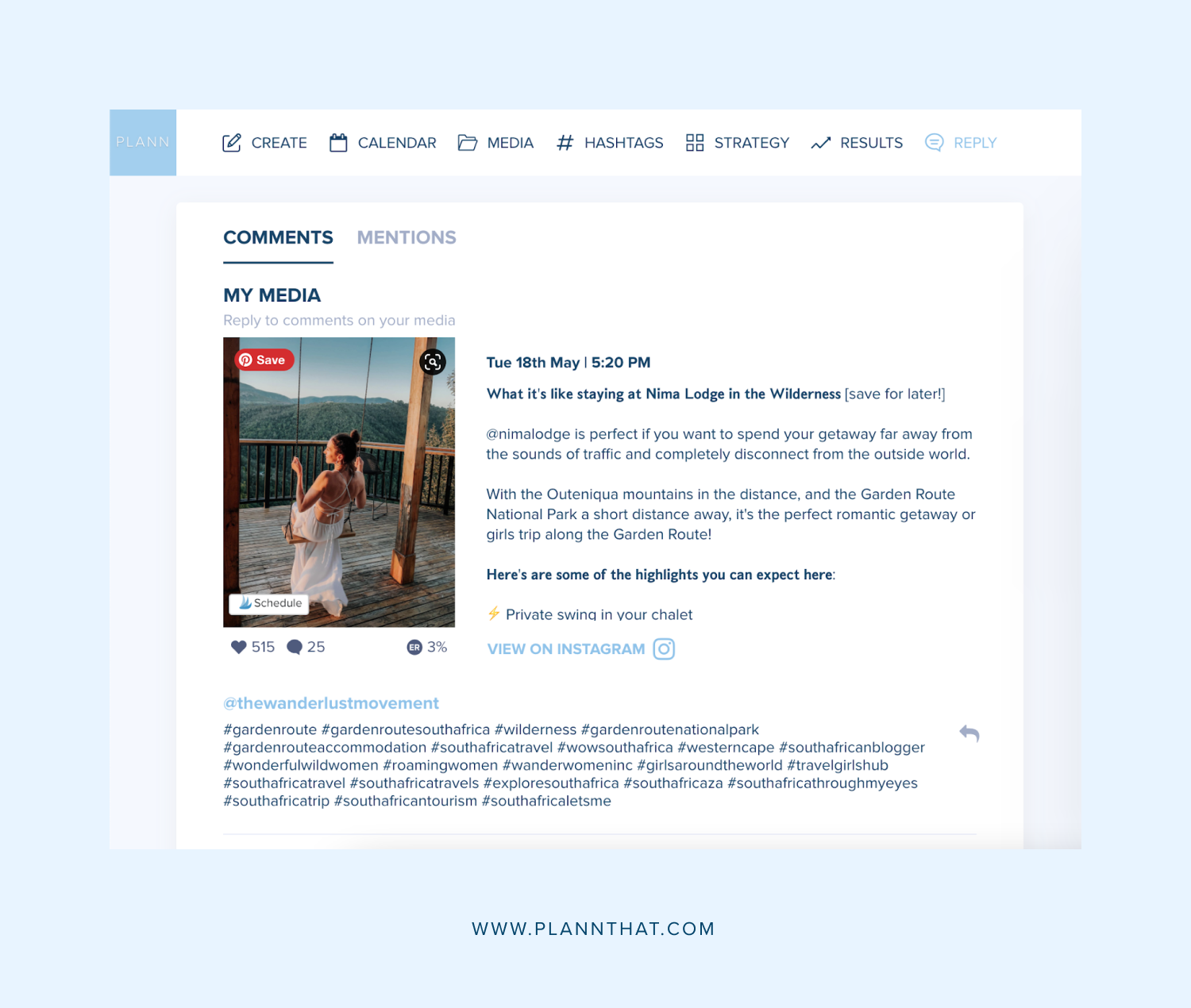 *Bonus! Your all-in-one Centralized Home
Find everything you need to design, plan, create and schedule your Black Friday campaign, then see all of your work show up everyday so (and your team) are across everything happening – all in one new location.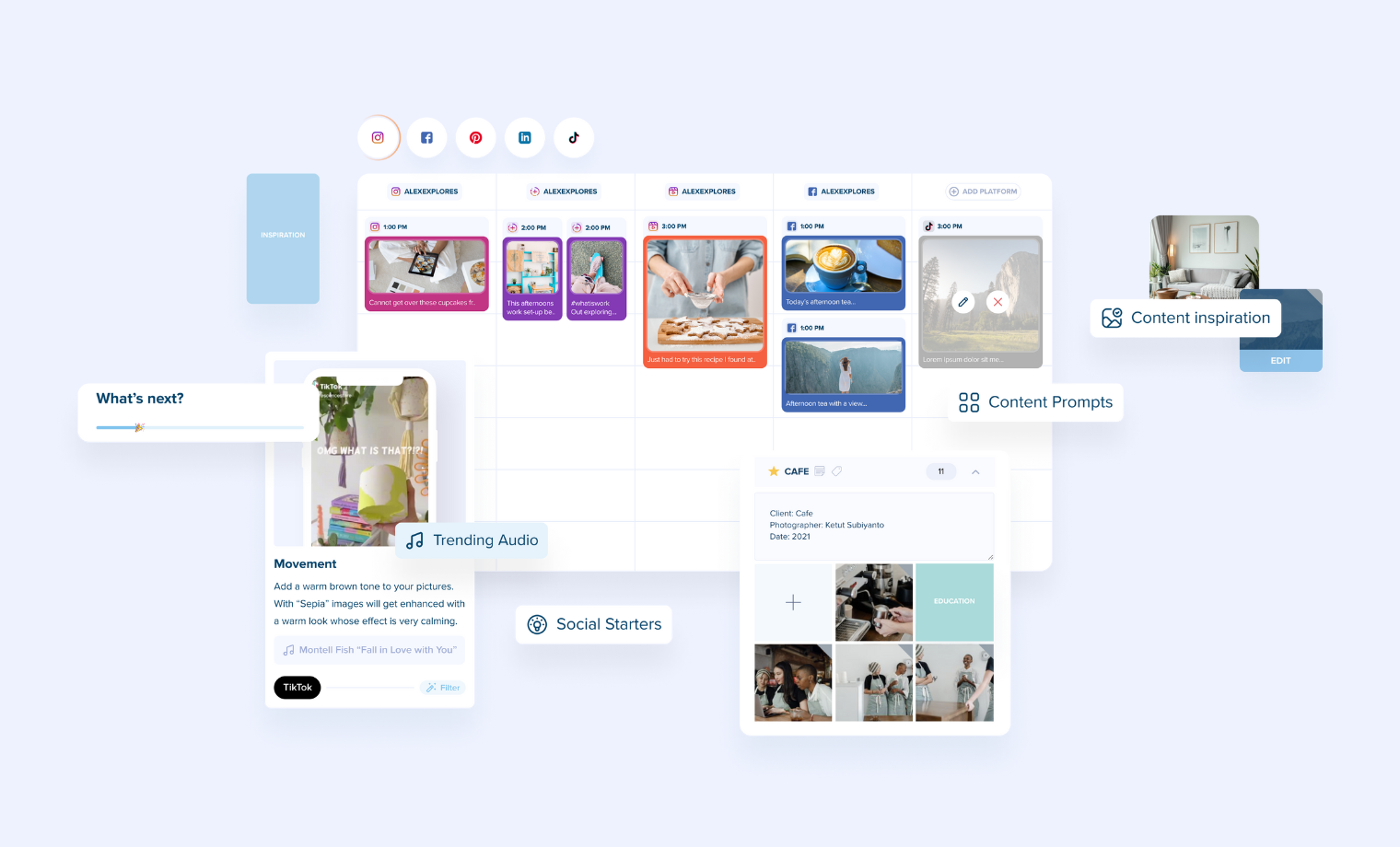 Now that you're armed with the tools for social success, may the sales be with you! Happy selling for Black Friday and beyond!
Gift Plann Credit to Your Friends, PLUS, Earn Credit For You Too!
We're thrilled that Plann is continuing to grow and expand, helping more people build social media profiles and schedules that are beautifully easy and way less stressful than ever before.
We'd love to help you gift Plann to those you know would love using us too.
While in your Plann Home, you'll find a new menu item called "Make Money" where you can keep track of how much credit you've earned by gifting Plann, PLUS, an entire success kit dedicated to help you share Plann with the littlest effort (and hello new content ideas!).
We genuinely love hearing from you and all of your ideas for Plann.
Reach out to the product team directly at feedback@plannthat.com to share your thoughts, compliments, ideas and everything in between 🙂
Speak soon,
Christy Laurence
Plann Founder
@plannthat