We've got a brand new Instagram feature you need on your radar. If you're looking to supercharge the results of your branded content, it's time to start using Instagram Collabs.
In one effortless tap, you can boost your content's reach, engagement, and gain access to another account's audience, all without having to repost your content.
That's right, Instagram Collabs allows your post to natively appear in another account's feed, helping you and your collaborators to drive likes, shares, comments, and views to the same post.
It sounds like the stuff dream Instagram collaborations are made of, right? Let's jump into how you can start using this new Instagram feature and how to maximize the results of your next collab on Instagram!
What are Instagram Collabs?
Instagram Collabs is the newest feature from the Metaverse (a.k.a. The team from Facebook). It allows you to invite another account to collaborate on a Feed post or an Instagram Reel.
Think of it like co-authoring a book. Both of your handles will appear on the post, and it's shown on both profiles.
The result?
You get to reap the rewards of pushing out a single piece of content to two audiences without having to repost. All the likes, shares, and comments appear on the same post, allowing you to engage with each other's communities and double your reach instantly.
That's some powerful stuff!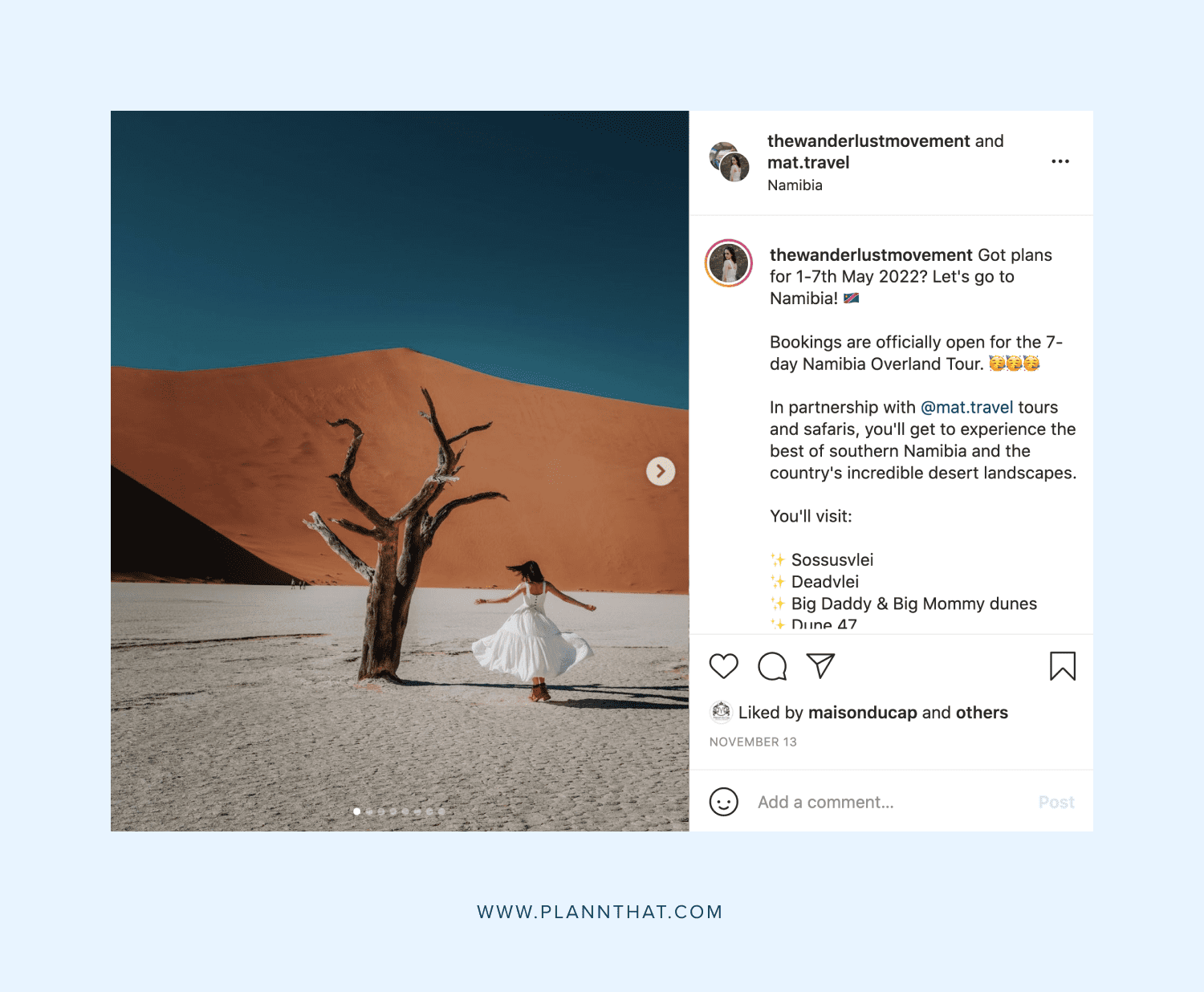 In short, here are a stack of reasons why you should be adding Instagram Collab to your social media strategy in 2021 (and beyond):
• Instagram Collabs improve brand partnership transparency and allow audiences to easily see the other accounts you're teaming up with.

• Instagram Collabs opens up an exciting new way for creators, brands and influencers to unite and tap into each other's engaged audiences.

• Instagram Collabs removes the need to repost content and avoids duplicate content.

• Instagram Collabs gives full credit to everyone involved while improving the reach, brand awareness, and engagement of every piece of collab content you share. 
Still waiting to gain access to this new Instagram feature? Sit tight: Instagram is still testing and rolling this new feature out, so you should gain access soon.
Instagram Content Ideas: How You Can Leverage the Instagram Collab Feature
The Instagram Collab feature opens up a new world of opportunities for brands, creators and influencers. 
So, let's dive into how you can use the new Instagram feature to boost engagement and grow your audience.
Influencer Campaigns
While you'll still need to add the paid partnership label to your branded content on Instagram, the Collabs feature helps iron out some of the kinks with influencer campaigns.
Instead of brands having to repost content by an influencer, the content is automatically added to their profile. It allows you to gain more brand awareness and leverage both communities to improve campaign results.
Plus, it gives you total transparency over the campaign results in your own Instagram Insights (rather than relying on creators and influencers sharing their post results manually with you).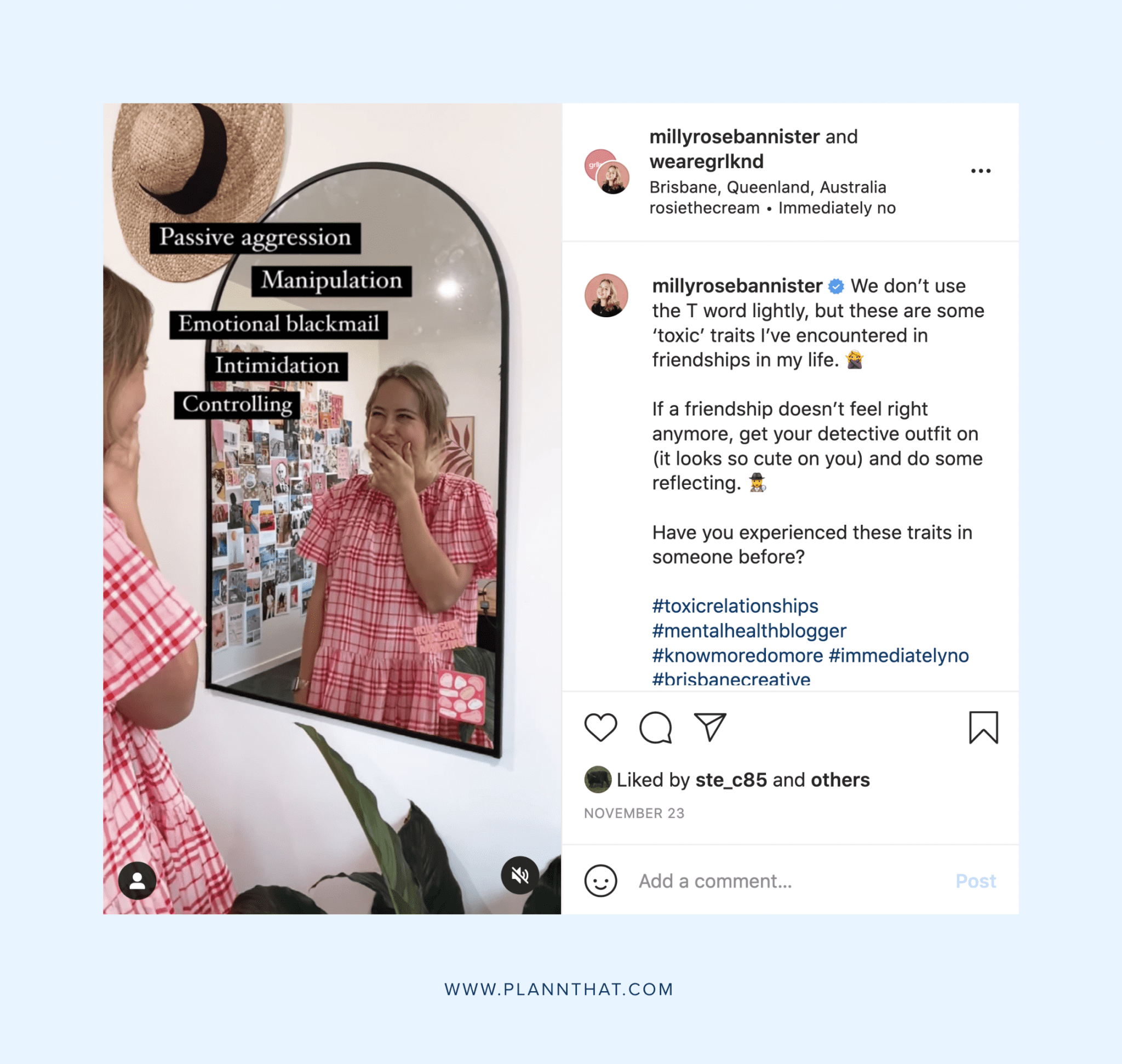 Promoting a Collaboration
Do you run a podcast? What about a YouTube channel or a weekly IGTV show?
If you do, you likely have guests coming on occasionally to share their knowledge with your audience.
The Instagram Collabs feature gives you an exciting new way to promote the collaboration. You can make a Feed or Reel post teasing the upcoming episode and instead of tagging your guest, you can make them a collaborator.
This way, you'll both reach other audiences and create hype for the show. It also opens the doors to brainstorm some new Instagram feed ideas to go with this feature.
Crediting Creators
Let's say you're working with someone on a project, campaign or product launch. Maybe you're coming together to promote a cause, or you co-created a digital product.
The Instagram Collab feature helps you give credit where it's due and bring awareness to the right people. Plus, it makes every collaboration a valuable experience and boosts the impact of every new campaign or product you decide to launch.
Collab on Instagram with Brand Giveaways
It's no secret that brand giveaways are one of the best ways to gain followers and increase engagement on Instagram.
But instead of doing your next giveaway solo, why not team up with another brand or creator in your niche?
Turn on the Collab feature and you can boost the results further. Plus, you won't need to coordinate a time for everyone to post the giveaway simultaneously.
Only one account needs to hit "Share," and the other simply accepts the collab request. It's that easy!
Plus, it gives your giveaways an additional layer of trust and transparency and will drive stronger entries and results for all involved, too. 
How to Use the Instagram Collabs Feature
Not sure how to add a Collab tag to your next post? Use our step-by-step guide and get it done in under 30 seconds.
Step 1: Create a Feed Post or Reel
At the moment, you can only use the Collab feature on normal Feed posts and Reels.
To get started, create a post-in-app as normal or wait for Plann to send you a push notification when it's time to hit "Publish."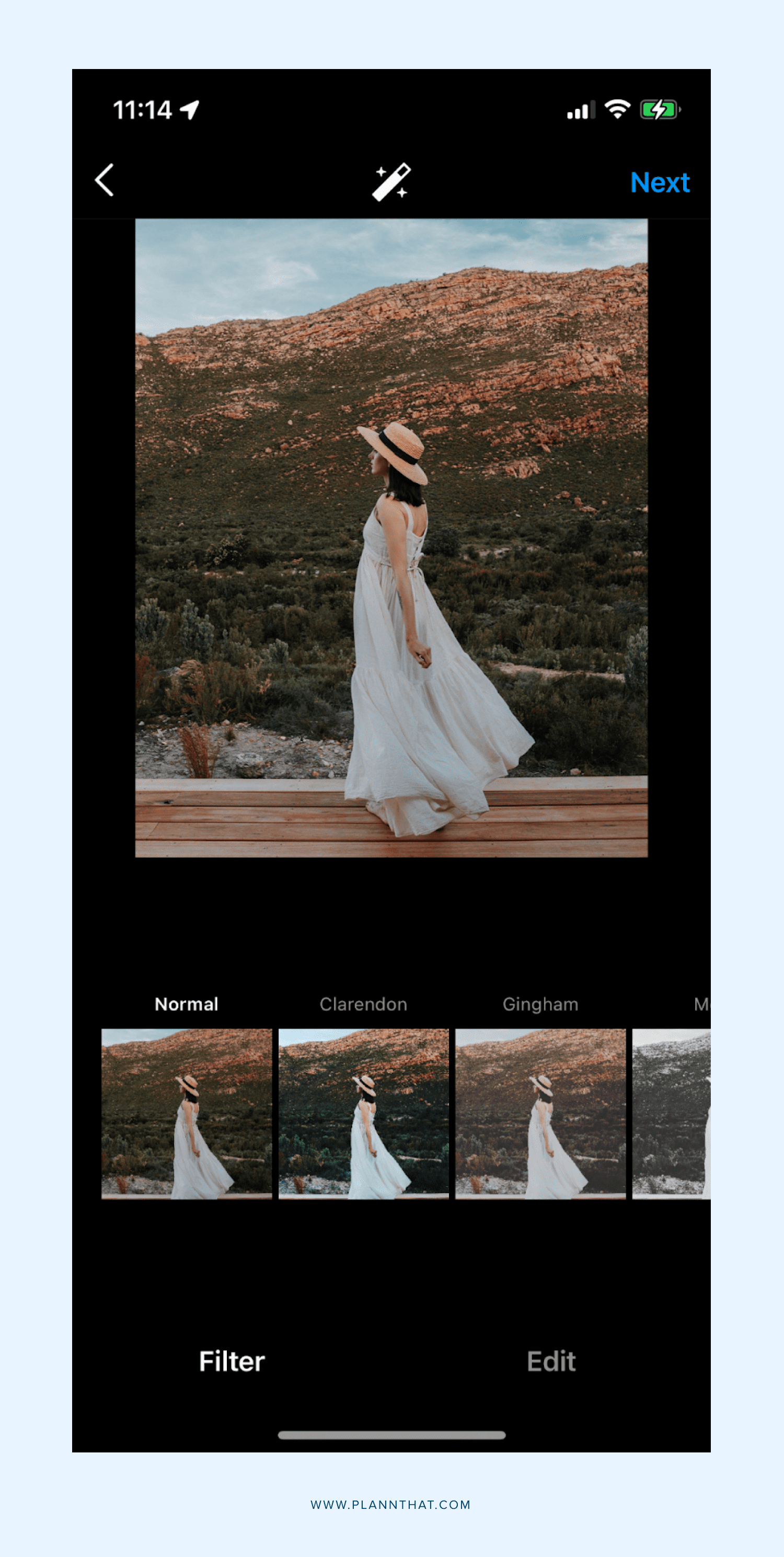 Step 2: Write Your Caption
On the "New Post" screen, write your caption or copy and paste it from your Plann post scheduler.
Add your hashtags, post location, and tap on "Tag People."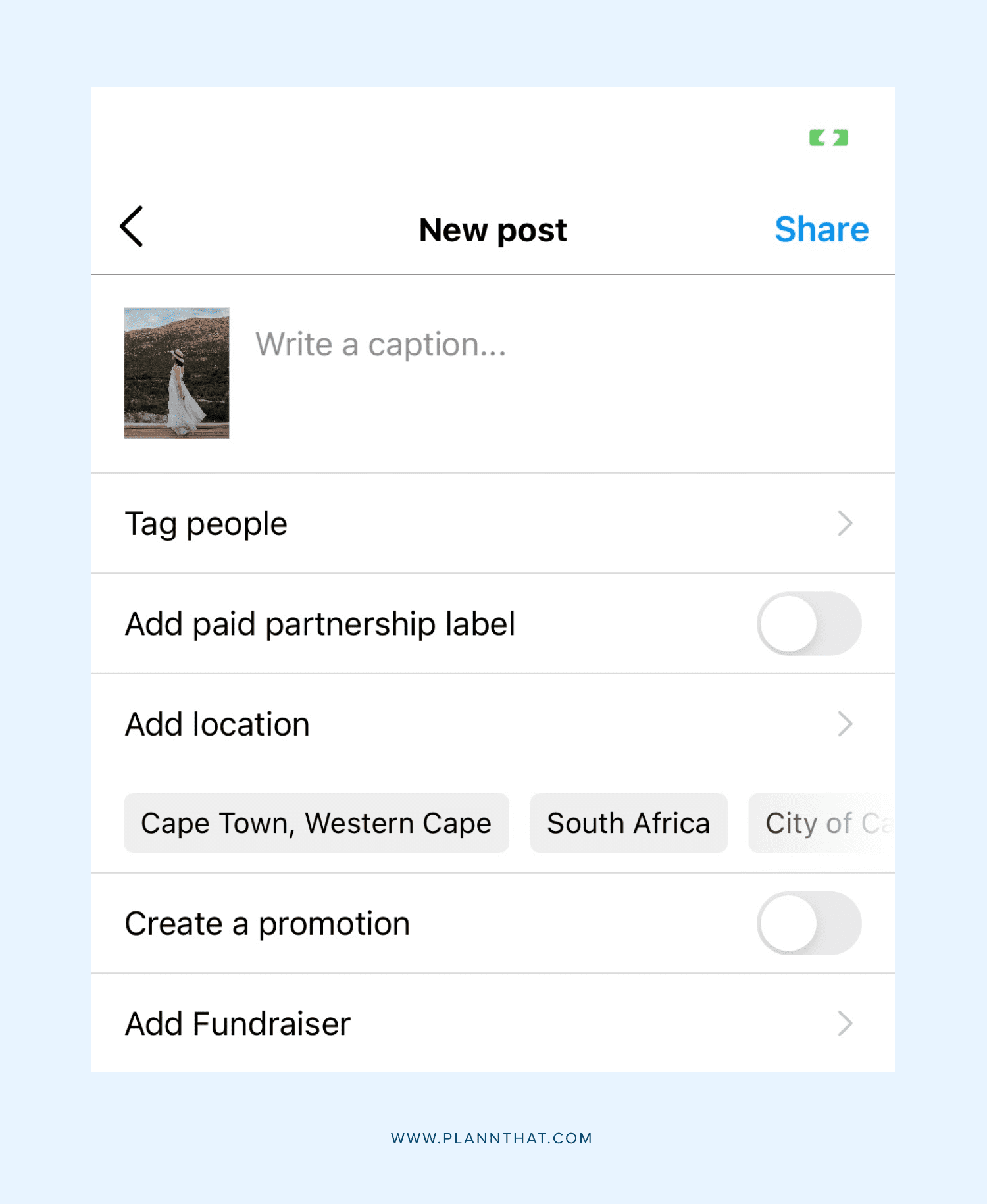 Step 3: Invite a Collaborator
On the "Tag People" page, tap on "Invite Collaborator."
Search for the user's handle and tap on their profile.
Tap "Done."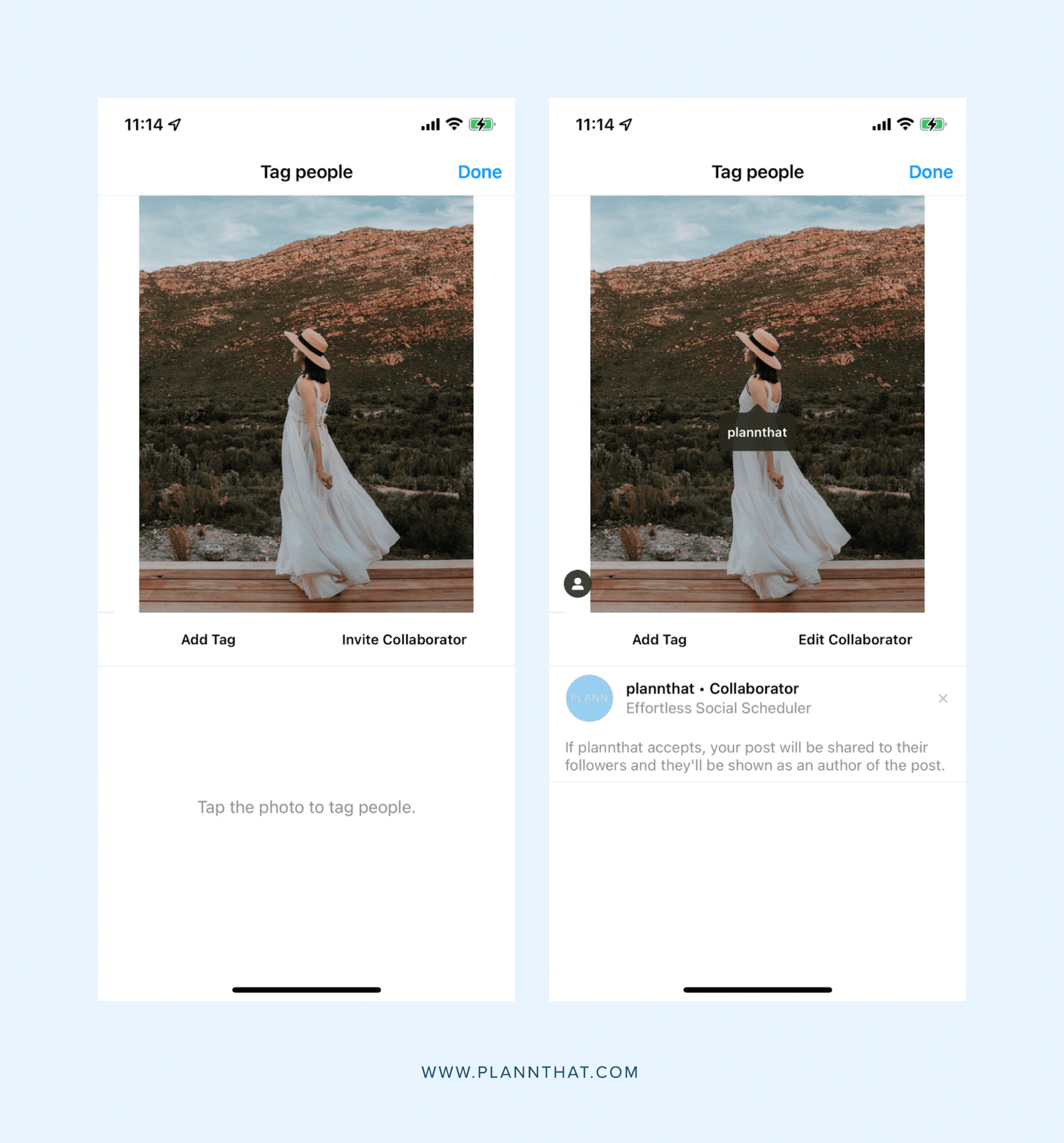 Step 4: Publish Your Post
Once you tap "Share," the collaborator will get a notification asking them to accept the Instagram Collab. Once it's done, the post will appear on their profile, and you'll start gaining collective views, likes, and shares.
If someone has requested to collaborate with you, the request will appear in your DMs.
Simply tap on "Accept," and voila! Your first Instagram Collabs post is live.
View this post on Instagram
Start Plann'ing Your Instagram Collabs
As Instagram starts rolling out this new feature, keep your eye on updates. Once it appears on your app, start using it to reap the rewards.
In the meantime, sign up for a free 7-day trial of Plann today and strategize, plan, create and schedule all of your social media posts from one easy-to-use dashboard.