Has your social media strategy lost its spark? Feel like your brand's personality is the virtual equivalent of watching paint dry?
Then, it's time to spice up your marketing with a healthy dose of memes!
Adding memes into your social media strategy can add variety to your content, show off your sense of humor and give your brand a unique voice.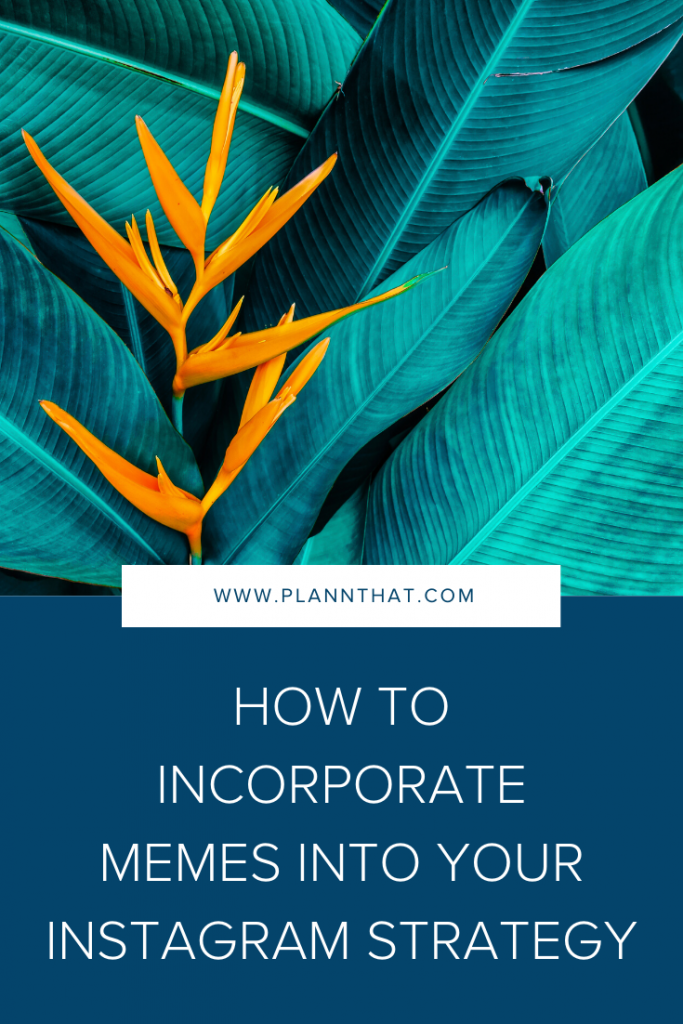 Ready to get in on the trend? Here's how to find memes on Instagram, and use them to explode your engagement!
What are Memes?
In popular culture, memes are cultural inside jokes. Often using images and videos, these content pieces go viral and usually comment on social ideas, current events, or cultural symbols.
Some of the earliest memes were:
• Overly attached girlfriend
• Grumpy cat
• Dancing baby (the first meme to go viral)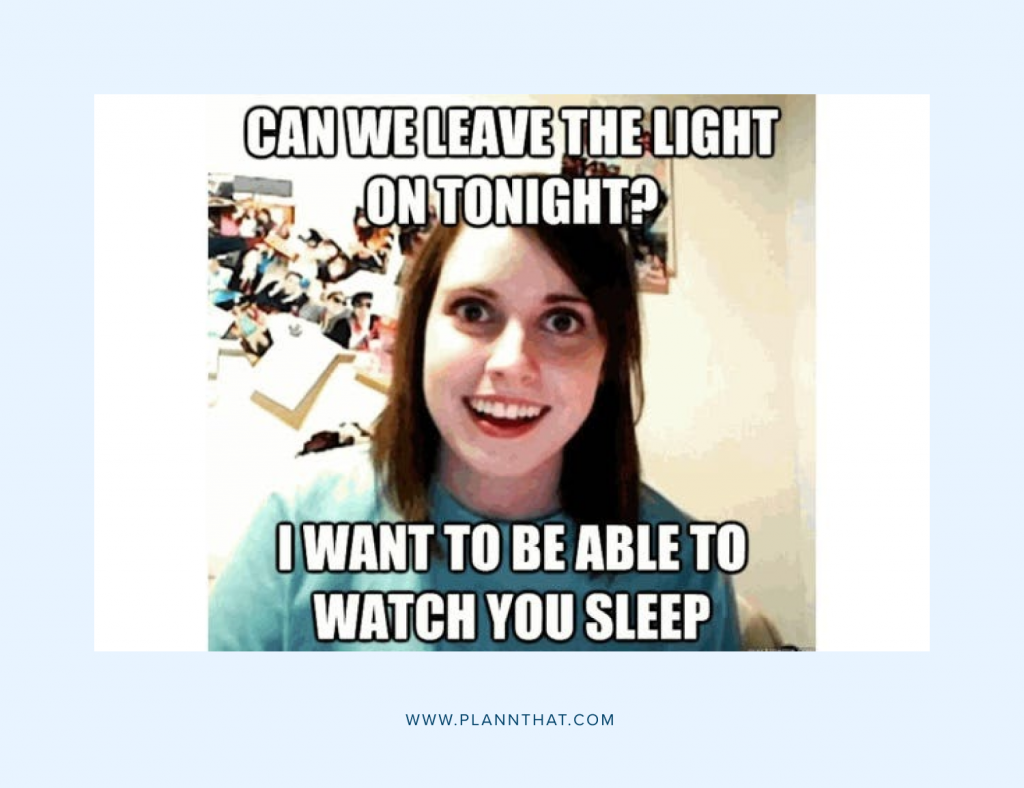 How is a Meme Related to Social Media?
Social media is where we go to connect and communicate online. Memes are how we communicate our culturally relevant ideas and humor in digestible visual content.
Without social media, we wouldn't have a way to share memes en masse and turn these cultural inside jokes into viral masterpieces.
The Benefits of Using Memes in Your Social Media Strategy
Think memes are only for kids? Let's change your mind!
Memes are a powerful way for brands, businesses and content creators to:
• Create relatable, fun content
• Humanise, add personality, and make your brand relevant
• Jump onto pop culture moments and ride a viral wave
• Boost your engagement (shares, likes, comments, saves)
• Create a sense of community and inside jokes with your followers
The best part? Memes are inexpensive.
You don't need to hire a photographer or create a fancy-schmancy video campaign. Heck, you don't even need out-of-this-world design skills.
Memes play off what other people have created.
All you need to do is find funny memes to post on Instagram, put a unique spin on it that relates to your brand, and voila, you've created meme-worthy content.
How To Incorporate Memes Into Your Social Media Strategy
Unfortunately, You can't just post any old meme on social media and expect the adoration of the Internet.
You need a strategy behind your meme content if you want it to go viral (and not be seen as a 'boomer' who just doesn't get it).
Know Your Audience's Sense of Humor and Brand Voice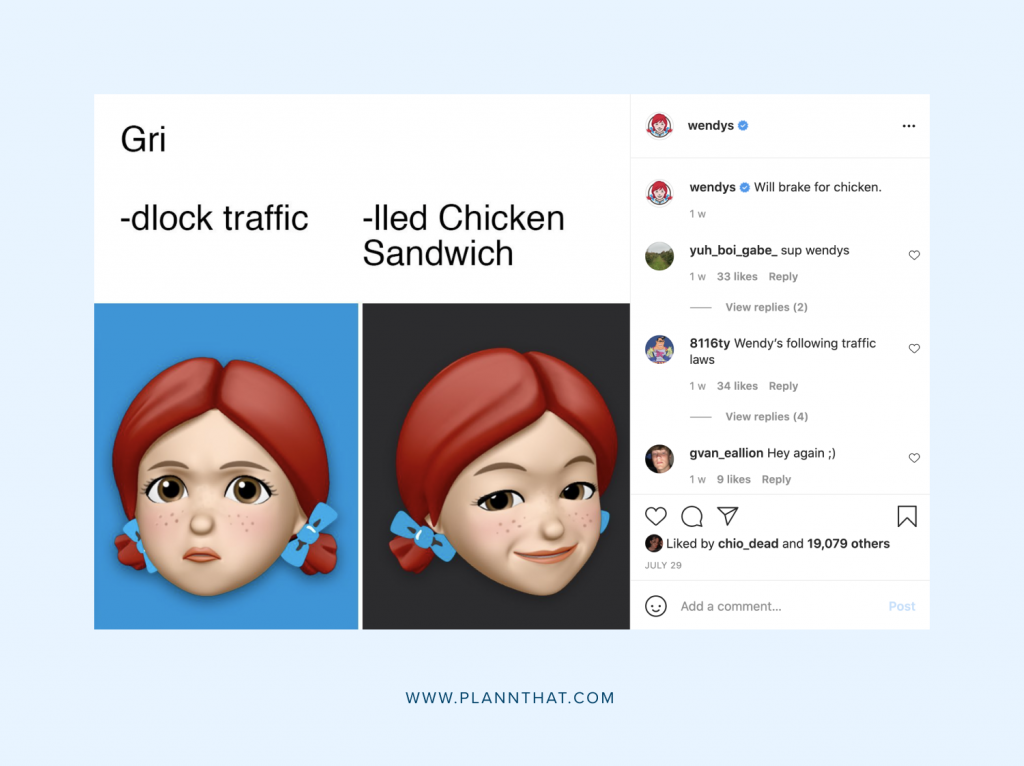 Humor is a spectrum, and knowing where your audience falls on it will help you create memes they love.
One brand that does an excellent job of this is Wendy's. The USA fast-food chain is known for its witty, spicy comebacks on social media.
It makes sense the memes they post are an extension of their brand personality.
And their followers love them for it!
Create Original Memes
While you could repurpose other people's memes, you won't likely get the impact you're after.
Take the time to include original, branded memes in your content strategy, too. You'll get much better results and foster that sense of community we spoke about earlier.
The only drawback? It is more challenging.
You'll need to source the material for the meme and come up with relatable commentary. This takes time, resources, and creativity.
If you're prepared to put in the work, you can increase your chances of getting a share.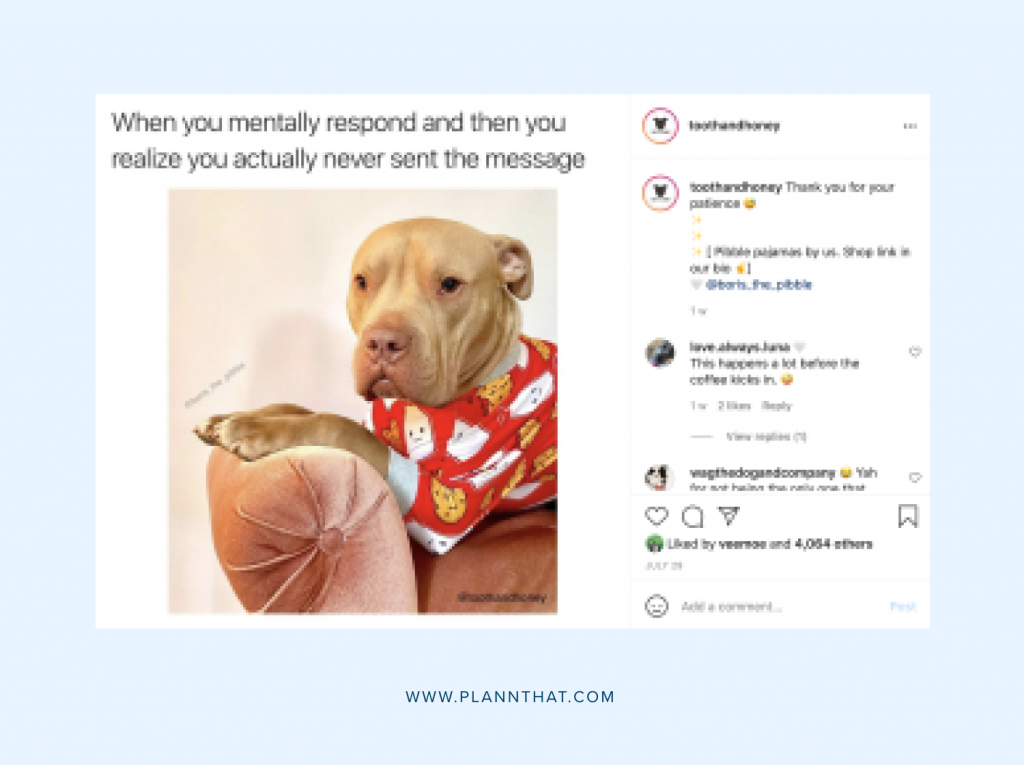 A brand that is #winning with their original brand memes is Tooth & Honey. The pet accessories brand uses adorable pics of pups wearing their pyjamas and creates hilarious, relatable meme-worthy content their audience loves.
The account is basically a masterclass on how to grow your meme page on Instagram.
React to a Pop Culture Moment
One of the easiest ways to boost your memes is to ride the wave of a pop culture moment.
Back in 2013, Oreo sent out a tweet reading:
"You can still dunk in the dark" during the Super Bowl blackout.
The result?
The tweet received 15,000 retweets, 20,000 likes on Facebook, and the image also garnered $525 million earned media impressions.
While this isn't a classic example of a "meme," it shows the power of hopping onto pop culture moments to boost your brand's awareness.
One of the best meme pages on Instagram that has perfected this strategy is Sainthoax. If something is going on in the world that everyone is talking about, you can bet Sainthox will have a hilarious take on the situation in under an hour.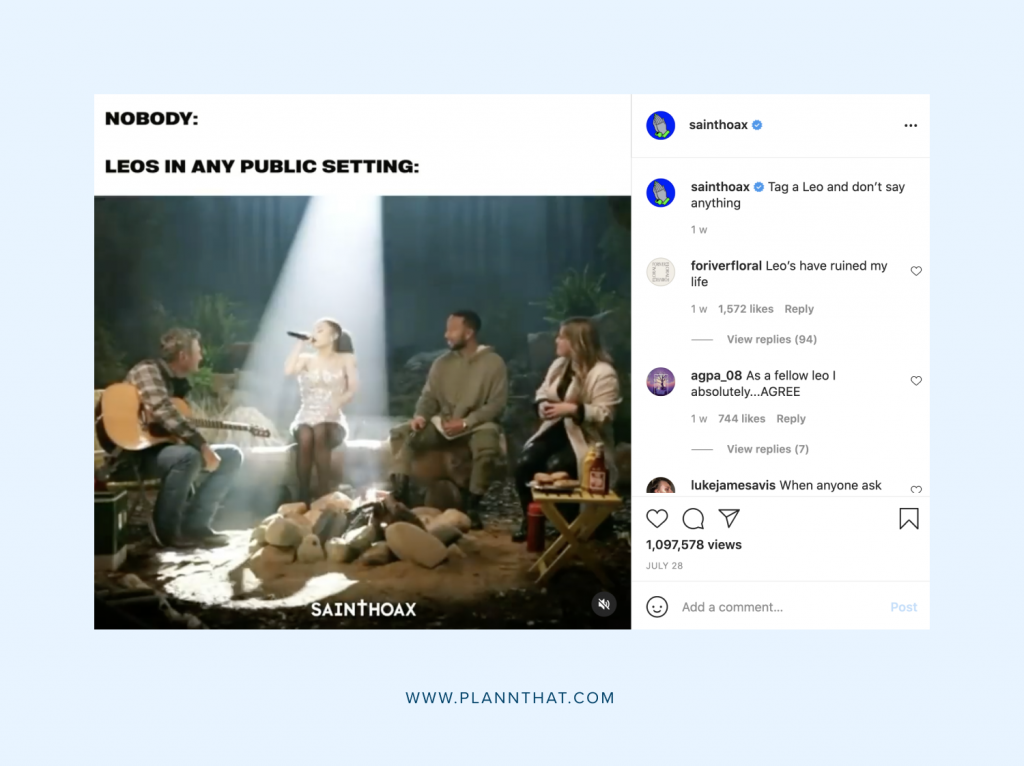 How to Find Memes to Post on Instagram and Grow Your Meme Library
The final step in your meme social media strategy is to find the best memes on Instagram and start growing your meme library.
Where does one find these images or videos, and how do you turn them into the Internet's next biggest inside joke?
• Imgflip: Here, you'll find meme template collections. Choose your image. Add your text. Export and share with your followers.

• Giphy: This is a GIF collection site. You can view GIFs created by other people and add your own. Giphy lets you download GIFs and embed them into your website.

• KnowYourMeme: If you're new to creating memes, this site is your holy grail to make sure you're in on the joke and not the butt of it. Learn where a meme comes from, who created it, and other interesting facts.

• Reddit: View subreddits like /reactiongifs or /gifs/ to find trending content.

• YouTube: Youtube has an entire playlist dedicated to the funniest memes of all time. It's a good idea to keep your finger on the pulse of YouTube culture. Viral videos from the platform often go viral and become memes.
If you're looking for some meme inspiration, here are some of the best meme accounts on Instagram to follow:
• epicfunnypage (the biggest meme page on Instagram)
• diet_prada
Besides piggybacking off existing memes, you can also reimagine dialogue from a popular TV show or movie. Spin the familiar piece of pop culture to speak to your audience and add some humor to their day.
One brand that does this well is Netflix. The streaming juggernaut is known for its meme use in social media marketing.
To promote their show Riverdale, the brand used the 'expanding brain; meme.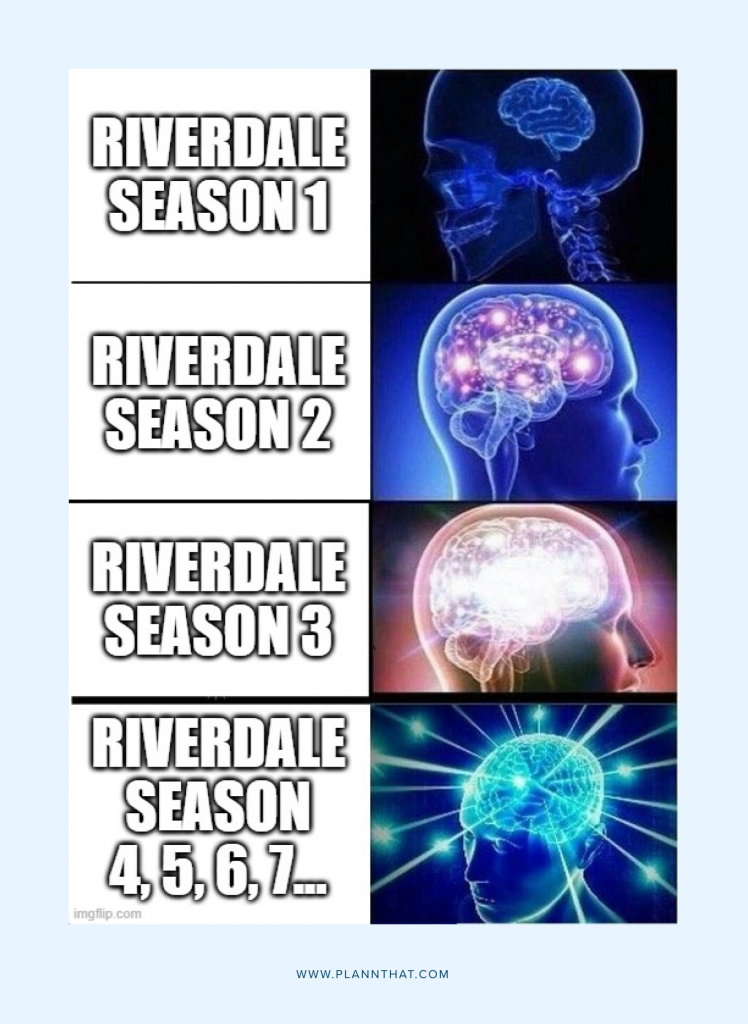 For the release of their original movie, Bird Box, the Internet exploded with memes, and the virality led to 45 million accounts watching the movie within the first week.
Use Memes to Kick Your Social Media Marketing Up a Notch
Brands and influencers who use memes create an opportunity to go viral and attract new followers who appreciate your kooky sense of humor and content. With the potential for incredible organic reach and engagement with zero ad spend, it's worth the effort.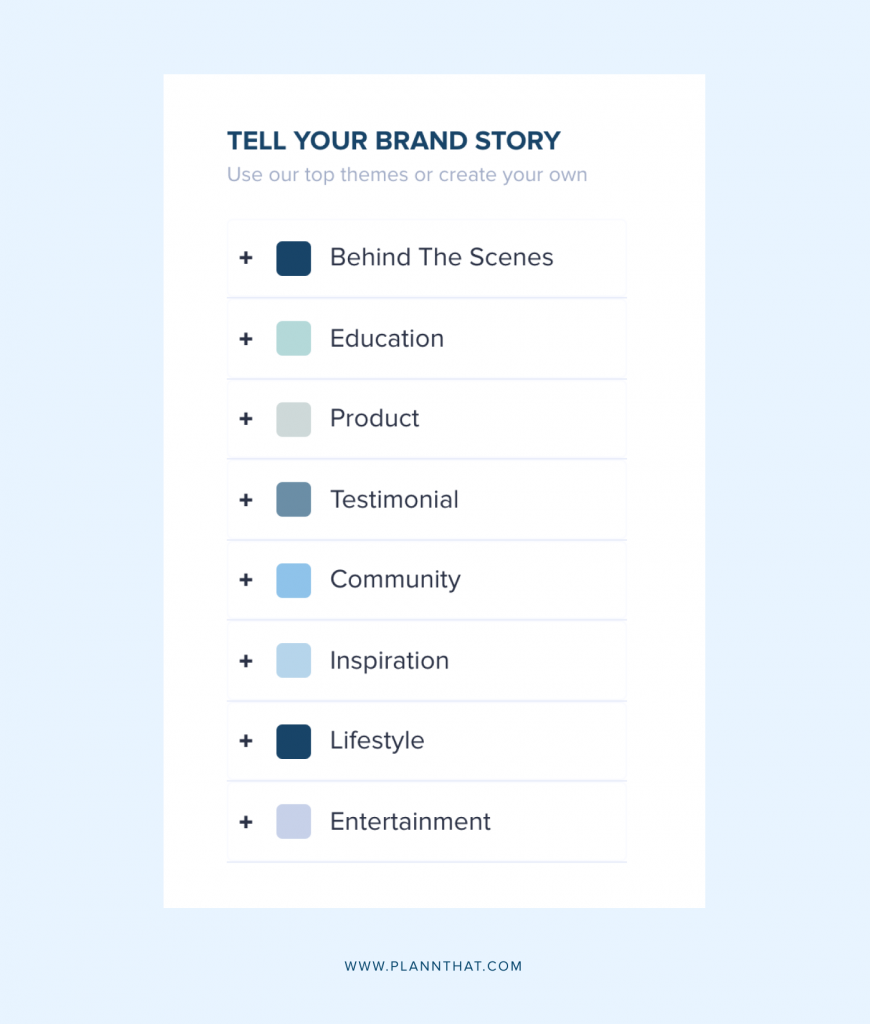 Ready to start going viral with your meme-tastic content? Sign up for a free Plann account today to batch create your memes and schedule your posts to go out at the best times for your audience. You can even use our entertainment strategy tile to remember to include some more memes in your strategy.