It's that time again, Plann fam! No, it's not Christmas… or even Christmas in July yet! But, it's almost as exciting, if you ask us!
It's that time of the month where we update you on everything that's been happening in the social media world recently. And, as per usual, there's no shortage of things to talk about!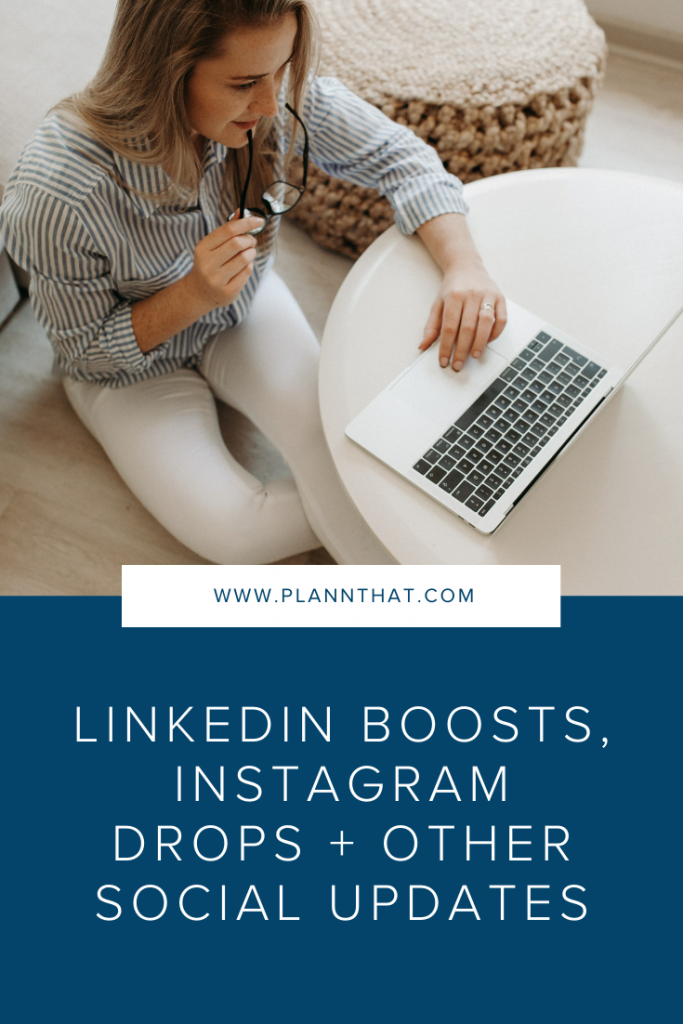 From exciting new Pinterest features to an Instagram tool that helps you build hype around your products, here are the new social updates you need to know about.
Instagram is working on camera search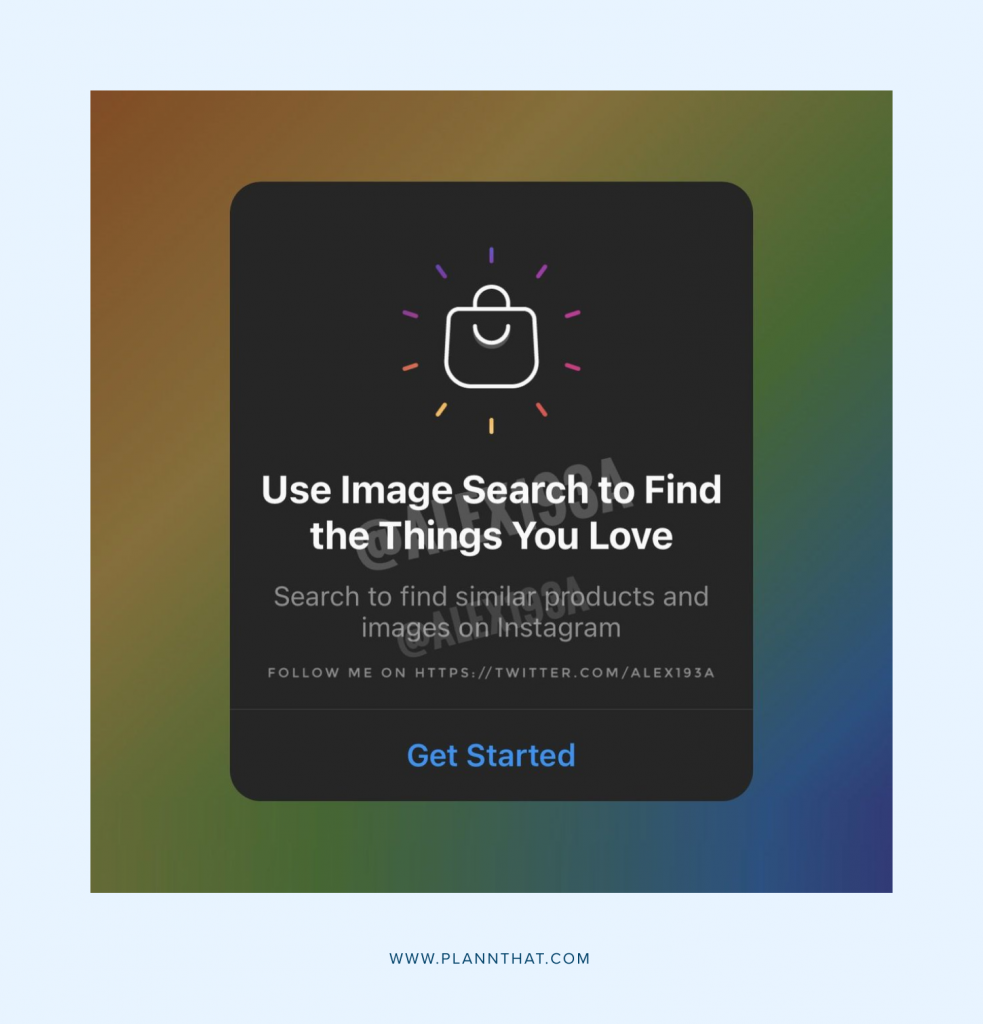 Ever seen someone on Instagram wearing something you've absolutely adored, only to feel frustrated when they haven't tagged the store (or, responded to your comment asking where it's from?) Or, maybe you've spotted someone on the train wearing a killer pair of shoes, but feel too shy to ask the brand. You may be in luck!
According to developer Alessandro Paluzzini, Instagram is currently testing a camera search tool (we can always count on Alessandro to get the scoop on what they're working on!) Apparently, the feature would allow you to take or upload an image (including screenshots) and it will show you matches or similar items from Instagram shopping.
It's another step towards Instagram making shopping a key focus of the app, and a similar concept to the Lens camera in Pinterest. While there's no word yet if and when this feature will be rolled out, all we can say is — RIP our bank balances if it does!
Facebook has rolled out distribution scores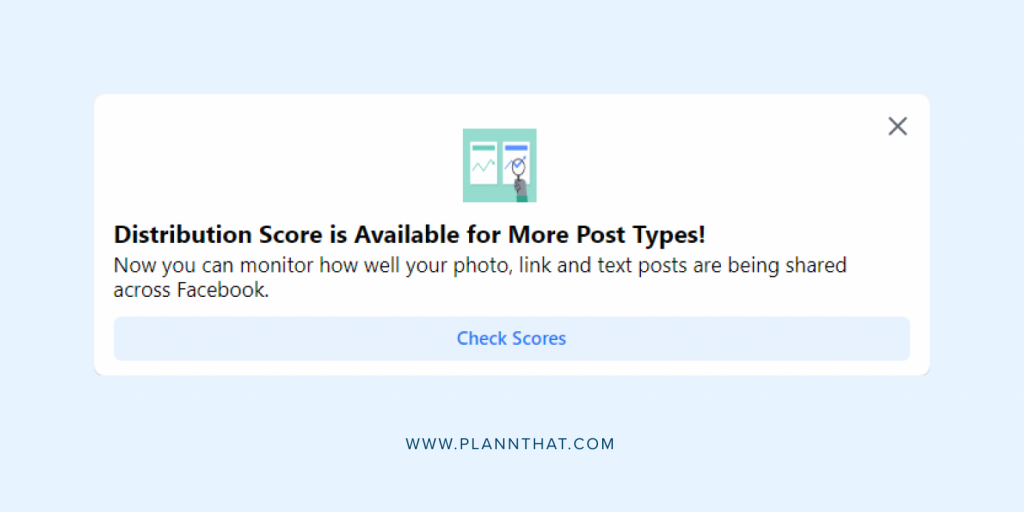 It's official: sharing is caring on social media. In other words, shares and saves are now top metrics for showing the algorithm that your content is valuable (and therefore, showing it to other people) First, Instagram added shares as an insight you can see on grid posts. Now, it seems their parent company Facebook has followed suit, with some users seeing a notice about 'distribution scores.' This feature gives users more data on how often their posts are being shared and disseminated by other users on Facebook.
Available to only Pages in certain regions, this feature shows how each post on your Page is performing on metrics that are important for reaching more people with your content on Facebook. The higher the score, the more your content organically appears within feeds across the platform. It's a handy tool that will give you a deeper insight into the algorithm's wicked (err… we mean, wicked cool!) ways.
If this feature is available to you, you'll likely see a notice pop up at the top of your Facebook feed, or find it in your Business Centre. You can learn more about how Facebook distribution scores work here.
Pinterest is pushing story pins right now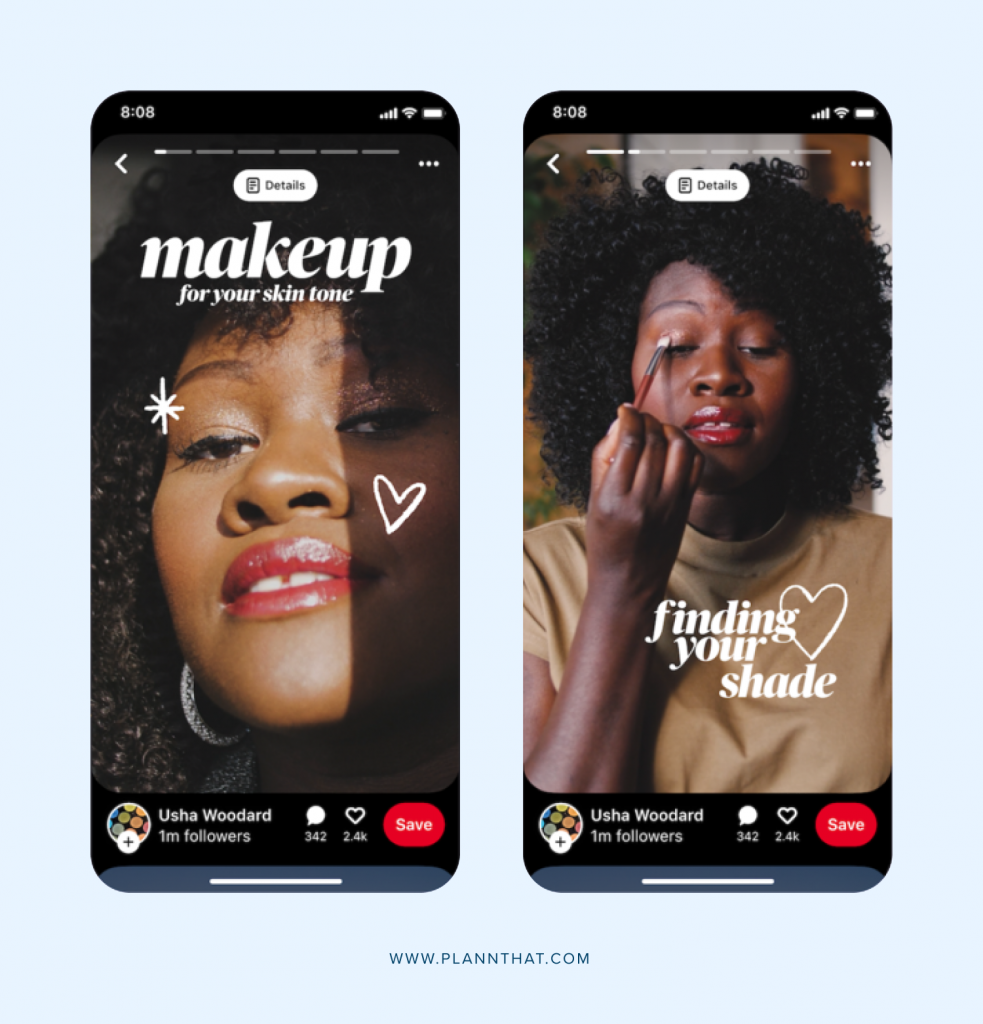 If you're an avid Pinterest user, you've probably already heard about Story Pins. But, whether you're a casual or daily Pinner, it's worth being aware that Pinterest is pushing this feature hard right now. So, if you jump on the bandwagon (somewhat) early, the platform is likely to reward you by prioritizing your awesome content in the feed.
So, for the uninitiated, what is a Story Pin, exactly? Think of it kind of like if Instagram's stories and guides had a baby. Like stories, it's made up of a series of vertical frames sharing images and videos that disappear after a set time. But, like Guides (or, Pinterest's Rich Pins feature) it allows you to add more detailed info, such as a recipe or written tutorial.
As Pinterest themselves puts it "Idea Pins are an evolution of Story Pins, with a fresh name to better match the uniqueness of a product that empowers creators to share long-lasting ideas and not ephemeral stories."
It's a fun and useful Pinterest content type that's definitely worth testing out (you can even repurpose your Instagram stories content if you don't feel like creating them from scratch)
Instagram and Pinterest are launching new product 'drop' tools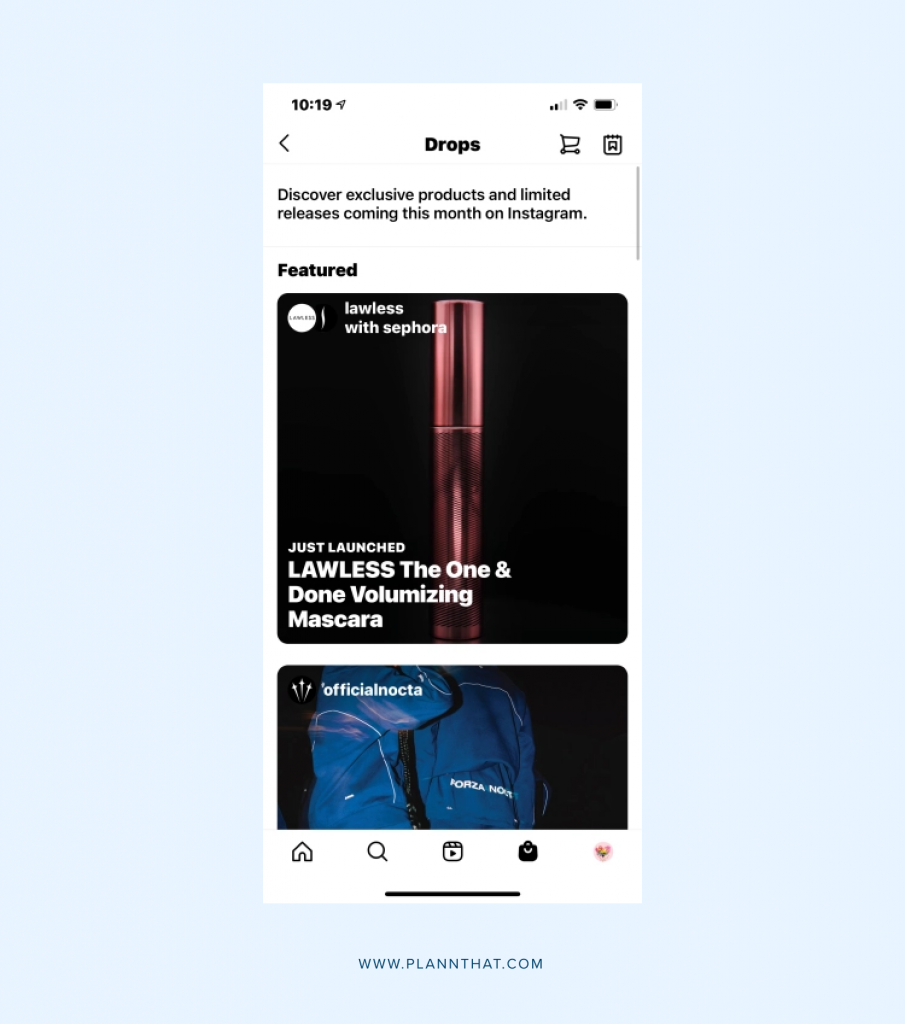 Everyone is dropping it like it's hot right now.
Firstly, Instagram announced that they're launching a 'Drops' tool that will allow eCommerce brands to build excitement around their upcoming launches. Now, inside the app, there will be a designated 'Drops' section where Instagram users will be able to see limited stock drops coming up from their favorite brands, and even turn on notifications so they don't miss out!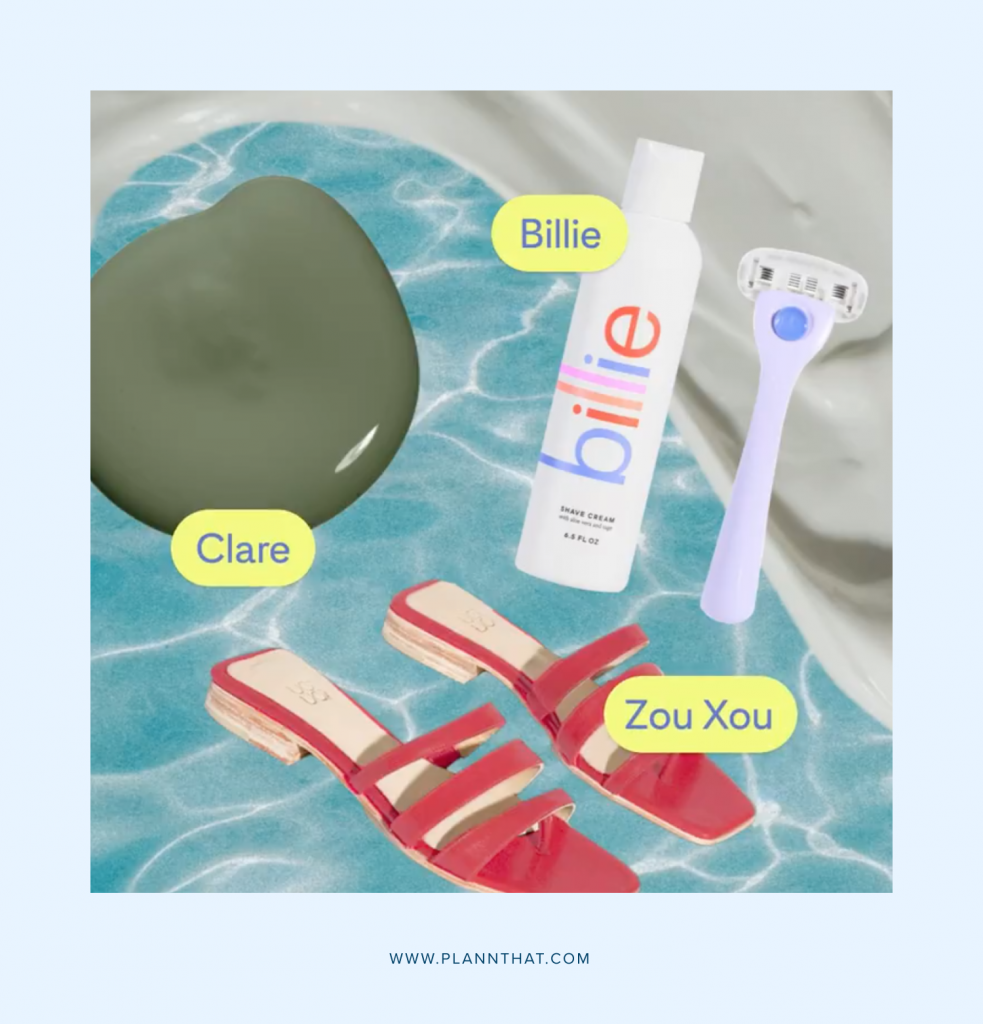 Meanwhile, Pinterest has taken it a step further with their new 'The Goods' initiative. This cool feature allows brands to launch limited-edition ranges that are exclusive to Pinterest! Each of these ranges will only be available for two weeks. As any eCommerce business owner will attest to, it can be hard to drum up urgency around product launches to encourage people to take action. So, this new 'Drop' tools is set to be a game-changer!
LinkedIn has launched a new boost feature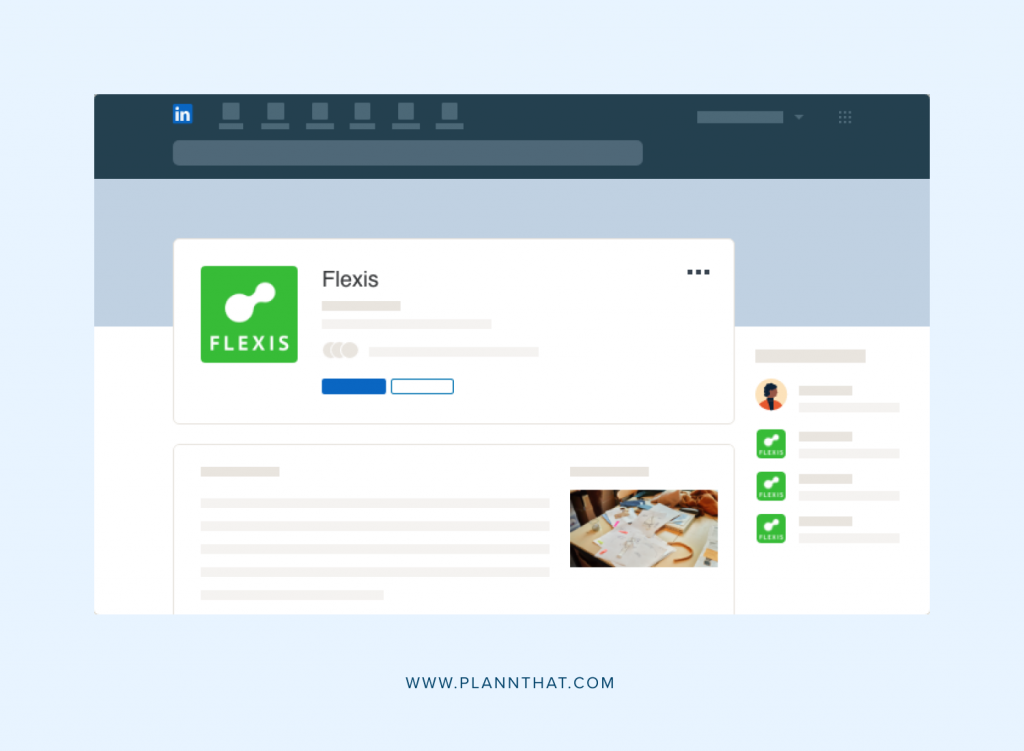 Is it just us, or has LinkedIn had one of the most remarkable glow-ups since Kylie Jenner? It's gone from a slightly nerdy professional network to a bonafide content sharing and advertising platform. The latest move towards becoming more of an all-in-one platform like Facebook or LinkedIn? Their new 'boost' feature.
Much like Facebook's boost button, this new advertising feature makes it easier for businesses to reach their target audience with their posts. Not only that, but it can help you get some early traction on your content, maximizing the potential for your LinkedIn posts to go viral.
LinkedIn explained how it all worked in a statement: "Starting today, you can easily "Boost" any high-performing organic post directly from your LinkedIn Page. With the click of a button and a few payment details, you can easily give your most engaging or time-sensitive content a little boost to quickly expand your audience reach. It's as simple as it sounds, and the newest way to reach a broader audience without having to learn how to use any new marketing tools."
Given that LinkedIn is a relatively new platform for advertising, taking advantage of 'boost' feature might be a good way to reach new audiences before it gets too oversaturated!
Twitter is launching a new newsletter feature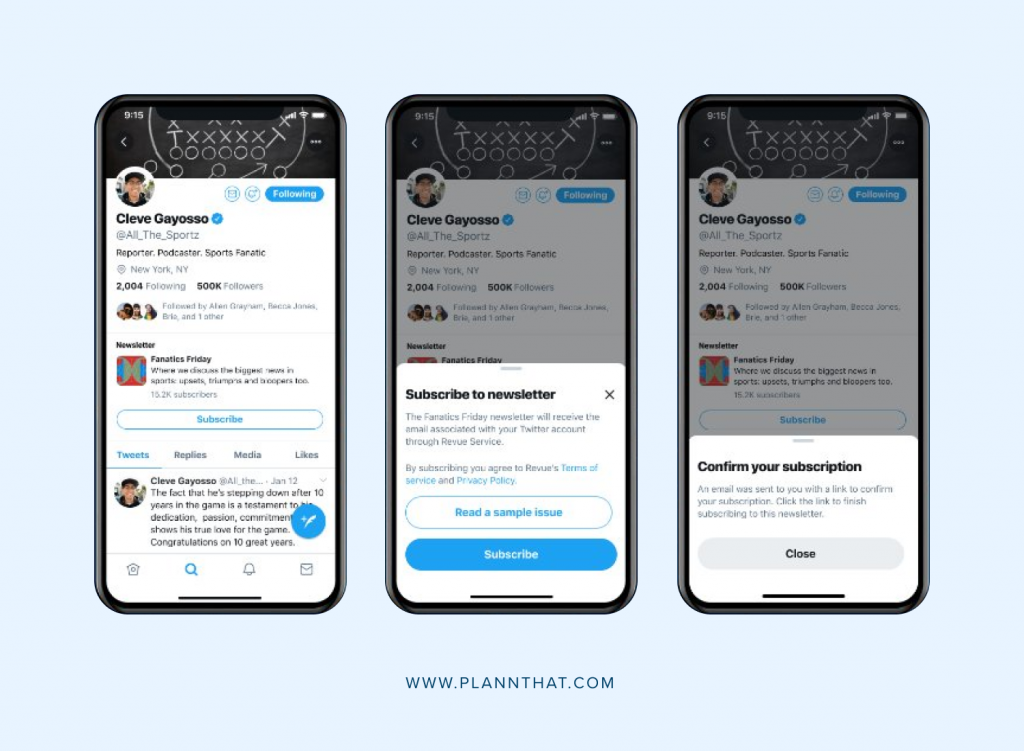 It's no secret that Twitter has been looking at innovative new ways to help their users grow and monetize their brands — such as their tip jar feature. Now, it looks like they're set to help people build their mailing lists. Thanks to their acquisition of Revue — a platform that makes it easy for writers and publishers to send editorial newsletters — they're gearing up to introduce a new newsletter button. The button will sit below user's profiles and above their Tweets, and will prompt fans to read a sample newsletter or subscribe with the click of a button. While they haven't announced when the feature will go live (just that it's 'coming soon'), we're looking forward to seeing this one in action!
The world of social media moves fast, and you don't want to miss a thing! Make sure you're on our list to be the first to know about new features, update or algorithm change!