FREE 31-DAY SOCIAL MEDIA CONTENT CALENDAR
New Year, new feed?
Stick to that New Years resolution promise of keeping organized and impress yourself with starting January on the right foot. You've got the first month of 2020 all Plann'd out for you with your powerful content calendar!
Sign up to Plann and start the new year off with confidence and ease.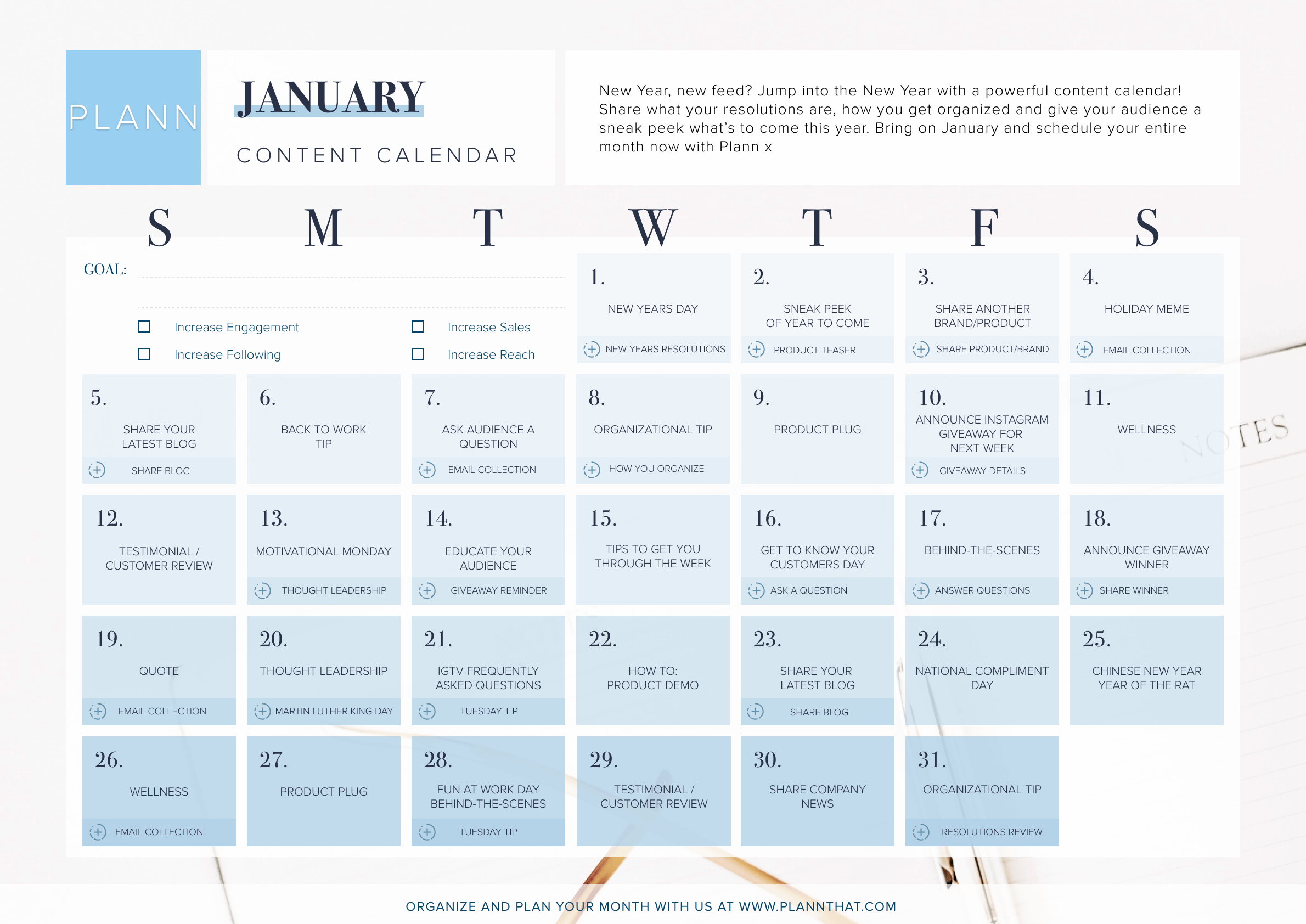 GET YOUR CONTENT CALENDAR
CLICK HERE to download your FREE January content calendar!
Now you're all set for the new year! If you need any help along the way, find us over on the Plann Instagram where we'll be sharing tips and tricks to take your grid to the next level.
And don't forget if you're following along with our content calendar, use the hashtags #plannthat and #planncalendar for your chance to be reposted on our stories!