Excuse me while I go and grab my mystical, all-knowing crystal ball. Because trust me, it's well worth knowing what the upcoming Instagram trends will be in 2019.
I mean, you want to be in the know right?!
Staying ahead of the game means that you'll know what to focus on in 2019. It will also help you focus on what type of content you should start preparing. Also what props you should be saving up to get your mitts on in the new year.
Today I'm going to share with you, not just Instagram strategy trends, I'll also be giving you some insights into the world of Instagram influencer trends that you should keep in mind as we prepare for 2019.
The incense has been lit, and the curtains are drawn… it's time to reveal the future Instagram trends!

Instagram Content Trends
There are over 400 million daily active users of Instagram Stories alone. So, it is no surprise that when 2019 rolls over, a lot more of us will be creating and sharing content this way.
On Instagram stories, you can now link to IGTV video URLs (not just random URLs).  So if you are a big ol' fan of that additional app, now is the go time!
In 2019, another one of the Instagram trends you will also notice will be a tonne of sponsored content from influencers both micro and mega as brands start to realise that in order to compete on this crowded social media network, you've got to have a budget for sponsored stuff.
Seriously – paid ads and sponsored influencer content is the way to go in 2019!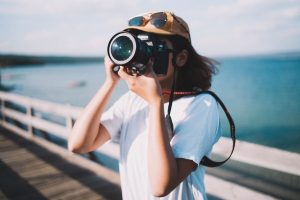 Instagram Influencer Trends
If you follow even a handful of influencers on Instagram I would bet my bottom dollar that you have seen them promoting a little something called 'presets' or 'filters'.
Basically, in Instagram influencer land at the moment, Adobe Lightroom is an incredibly popular tool for editing images. With this software, you can create your own custom 'filters', save them, and share them… heck, you can even SELL them!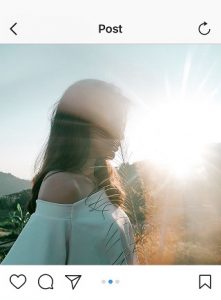 With this trend of selling filters on the rise (you know, so your grid can look like your fav influencer's) we are predicting that in 2019 Influencers of all niches and sizes will be selling more than just their customized presets.
E-books, customizable rate cards and media kit templates. The sky is the limit when it comes to things that influencers can sell on the side for some spare cash.
The next hot Instagram trend to watch in 2019 is all about that good ol' saying – size isn't everything!
Nano influencers are having their moment in the sun with brands looking to work with smaller influencers (under 5,000 followers) with high engagement rates and a deeper connection with their audiences.
Big brands like Kylie Cosmetics are working with them. It is down to the fact that nano influencers are seen as more 'authentic' by their audience. Because of this, they have a fairly good rate of converting their likes and followers into paying customers for the brands that work with them.
llllkkkkkkkkk
Instagram Hashtag Trends
There are plenty of trending Instagram hashtags always keeping us on our toes, but what about hashtag trends in general?
Y'know – short hashtags, long hashtags, location-based hashtags… there's so many to choose from!
When it comes to the upcoming, well-defined hashtag trends for 2019 what we can predict is a huge rise in the amount of branded hashtags on the platform.
In order to encourage user-generated-content and help campaigns to go viral, branded hashtags are pretty much necessary!
We are also predicting a huge rise in the amount of people 'following' hashtags on Instagram so that they can keep up to date with the top performing content from their favorite niches.
Oh, and did we mention you can use hashtags in Instagram Stories? It's a great hack for increasing the amount of reach you get on your posts. Here's how to add invisible hashtags to your Instagram Stories.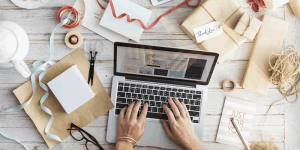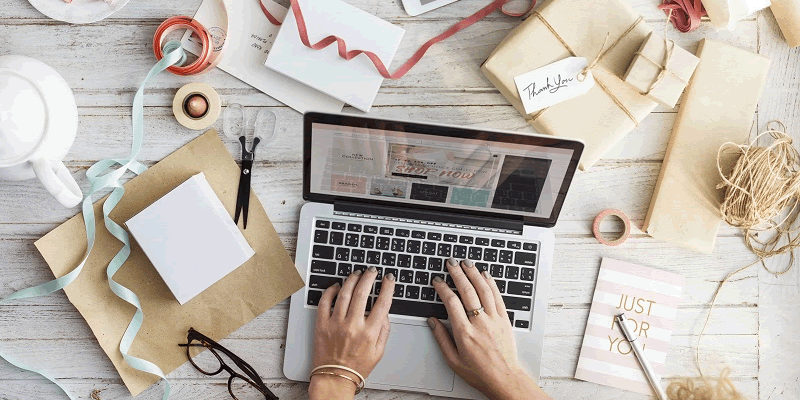 Instagram Business Trends
There are plenty of new and exciting shopping features coming to Instagram right now and in 2019. So you can bet your tail feathers that the bridge between scrolling and shopping is going to start closing.
Converting followers into paying customers is going to be easier than ever, hurrah!
It helps if you've already set up a Facebook business page and created an Instagram business profile, so hop to it if you haven't already.
There are even shopping features coming to Instagram Stories which will make it super duper easy to take people from looking at your awesome wares to clicking, adding to cart, and potentially even shopping right on Instagram. No website visit necessary!
PSSST -> Want to find out what are the hashtags trending on Instagram today are? You can usually do a quick google search and find out what they are.
Instagram Advertising Trends
One of the key Instagram advertising trends for 2019 will be interactive, high-quality Instagram Stories ads.
And we've even noticed that there are some sightings of ads that run over the 15-second-per-media limit. Oooooooh!

Another new feature we've noticed in Instagram Stories advertising is shortening of ad text to keep stories ads short and to-the-point.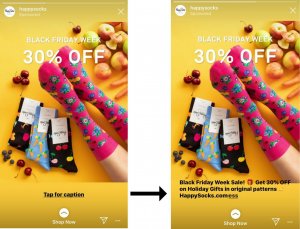 So, if you've been relying on text-heavy Instagram Stories ads it might be time to focus your attention on creating engaging and interesting video ads that have a voiceover and super funky music.
Well, now darlin', that was a whole heck of info wasn't it? Take a breather, take some notes, and open up your Plann account strategy section and get ready to strategize up a storm for the new year.
You've got this, superstar!