Get Approved for Instagram Shopping
There are still a few brands who are struggling to get approved for Instagram shopping and all of the juicy e-commerce features that are included. So, we want to help!
We've put together a list of all the things you should make sure are in tip top shape so that you can get approved for Instagram shopping faster.
Sound good? Let's hop to it.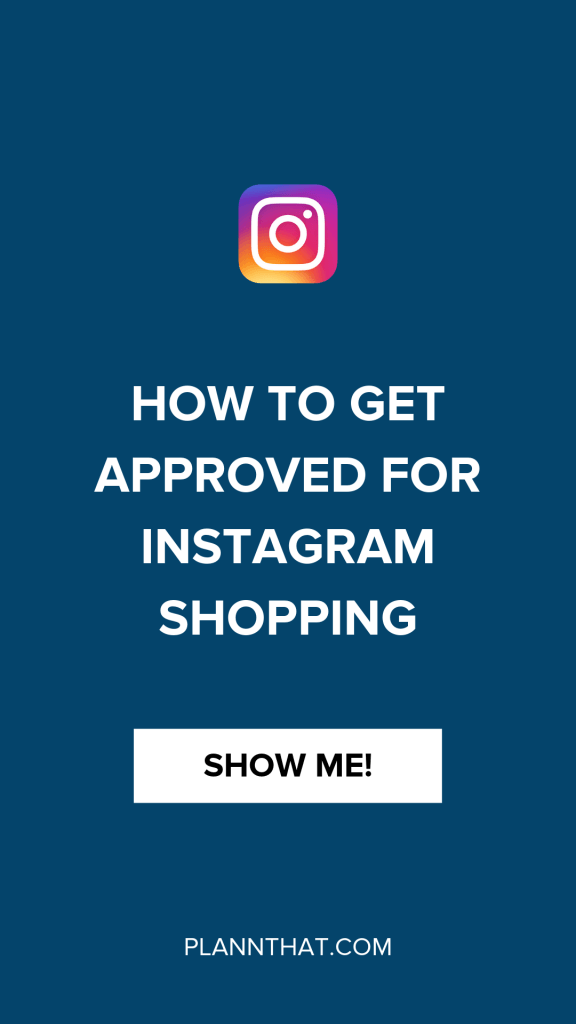 Things You Need to Get Approved for Instagram Shopping
AN INSTAGRAM BUSINESS PROFILE
One of the first things you'll need to get approved for Instagram's shopping features is an Instagram business profile.
There are a tonne of reasons to switch to a business profile including action buttons, analytics and the ability to use Instagram scheduling tools like Plann Desktop. Wooo!
A PRIVACY POLICY
On your website that you link your shop items to, you'll need to have a clear privacy policy. If you haven't got one yet make sure that you take the time to have one tailored to your business by a professional.
CLEAR TERMS AND CONDITIONS
Along the same lines as a privacy policy, you'll also need clear terms and conditions on your website so that you can get approved for Instagram shopping features.
A REFUND POLICY
Yep, I know. Another legal thang. But it is reaaally important that you have a clear refund policy not only for Instagram shopping but also for the comfort and happiness of your customers.
PHYSICAL PRODUCTS TO SELL
In order to use Instagram shopping features you'll need to have physical products to sell.
Unfortunately at this stage you will not be able to tag a product on Instagram unless it is a physical item like a coat, handbag or a pair of shoes.
Here's what Instagram has to say on the matter:
"Your Instagram account must be a business that primarily sells physical goods. We are continuing to test this feature and hope to expand availability to more accounts in the near future."
A FACEBOOK BUSINESS PAGE
Now it's time to head away from the website-stuff and back to the wonderful world of social media.
To get approved for Instagram shopping you'll need to link your Instagram Business profile to a Facebook business page. Wew!
A FACEBOOK PRODUCT CATALOG
Once you've set up your Facebook business page, you'll need to put together a product catalog in the 'Shop' tab of your Facebook profile.
According to Instagram, your Product Catalog can be created and managed on Catalog Manager or Business Manager on Facebook, or through Shopify or BigCommerce platforms.
FOLLOW INSTAGRAM'S MERCHANT POLICIES
We've gathered the links for you to make it easier!
It's worth taking the time to read through these policies to see if there's anything you are currently doing that is hindering your ability to set up Instagram shopping on your profile.
So, there you have it! A peek behind the curtains and a clear checklist for what you need to do in order to get yourself set up with Instagram shopping features. Woo!
Got any questions? Take a peek at Instagram's help center or submit a report to Instagram from your profile if something still isn't right.