After TikTok's stratospheric rise and domination, Instagram quickly followed suit, coming out with its version, Reels.
The result?
A battle of the short-form video app.
Some users are firmly in the TikTok camp, while others swear by Reels. Then, you have a whole group of people championing posting the same content on both platforms.
For business owners, it can be bit overwhelming trying to decide whether to invest your efforts into TikTok, Reels or both.
So which strategy will give you the best results?
Well, it all comes down to the differences between Instagram Reels and TikTok, your audience, and the features that are most important to your business.
The good news is, there's no right or wrong answer — it's all a matter of choice.
Below, you'll find a complete breakdown of Instagram Reels vs TikTok to help you decide which platform is the best fit for your business.
Let's go!
Instagram Reels vs TikTok: Key Considerations
Demographics: Who is Your Audience?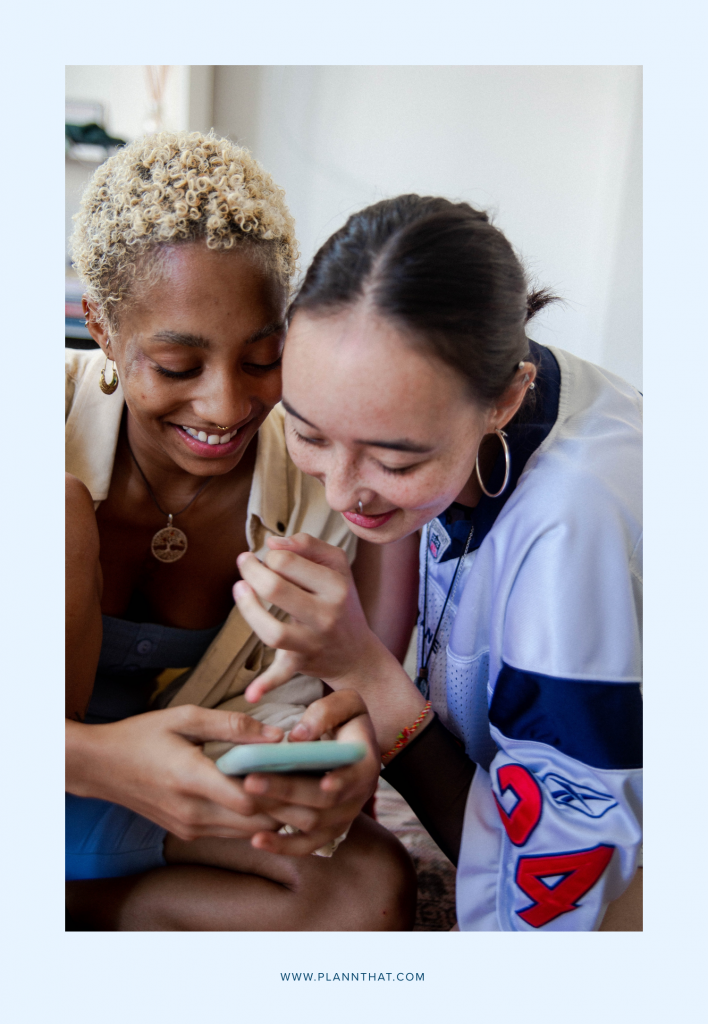 Instagram and TikTok are both all about sharing engaging, bitesized content.
But what works on one app doesn't necessarily see the same success on the other.
It all comes down to the audience. You need to have a clear idea of who you're creating content for and where they're hanging out online.
If your brand caters for Gen Z, TikTok is most likely where you'll find your audience consuming content and taking part in hashtag challenges. This generation is between six and 24 years old, which means you're targeting kids and young adults with limited income who have just entered the workplace.
On Instagram, the app's audience skews towards Millennials. This demographic is between 25 to 40 years old and is in a different stage of life than Gen Z. Some are married with kids, others are divorced, and a majority have a much larger disposable income.
While both generations use TikTok and Instagram Reels, understanding which one is preferred can help you streamline your content creation and give your social media marketing strategy focus.
Brand Strategy and Going Viral
What's great about TikTok and Instagram Reels is the brand exposure. Both algorithms thrive on hooking people in and feeding them more and more content they love.
As a brand, this is a gold mine.
By posting consistently, you can attract your audience and grow your account. The more pieces of content you have floating around in the ether, the more chances you have of going viral and the more content the algorithms have to recommend.
But what's the difference between Instagram Reels and TikTok?
The features to convert followers to customers.
While going viral on TikTok is great for brand exposure, it doesn't have the features like:
• Shoppable posts
• Story highlights
• Instagram Stories
Once a Reel goes viral and you attract a flood of new followers to your account, all these features work together to relationship build and make sales without anyone needing to leave the app.
That said, TikTok has stories and eCommerce tools in the works, so it may soon catch up on these fronts.
Content Creation Tools

Instagram Reels and TikTok may have similar interfaces, but there are key differences.
On TikTok, you'll find a much more robust editing suite. There are dozens of visual and audio effects, templates, and filters to choose from and add some *spice* to your videos.
The biggest difference? There's no restriction on which accounts can use music.
Over on Instagram, some business accounts cannot use sounds from recording artists due to copyright issues. The interface for Reels is not as robust. While it has definitely improved over the last year, the app is still lagging behind TikTok's capabilities.
Exporting Videos
If you want to repurpose your videos across Reels and TikTok or vice versa, not all strategies are created equal.
When exporting a Reel to your camera roll, you'll lose the audio (unless it's an original sound), and you'll get a permanent Instagram watermark.
On TikTok, the same thing happens, but there are two key differences.
1. TikTok exports the sound even if it's not an original sound
2. Instagram penalizes content with TikTok watermarks, but you can easily remove use this using a tool like Snaptik
So, it's easier to create your videos in Reels first, then post them on TikTok. Alternatively, you can create your Reels or TikToks in a third-party video app like CapCut and share to each platform individually.
Analytics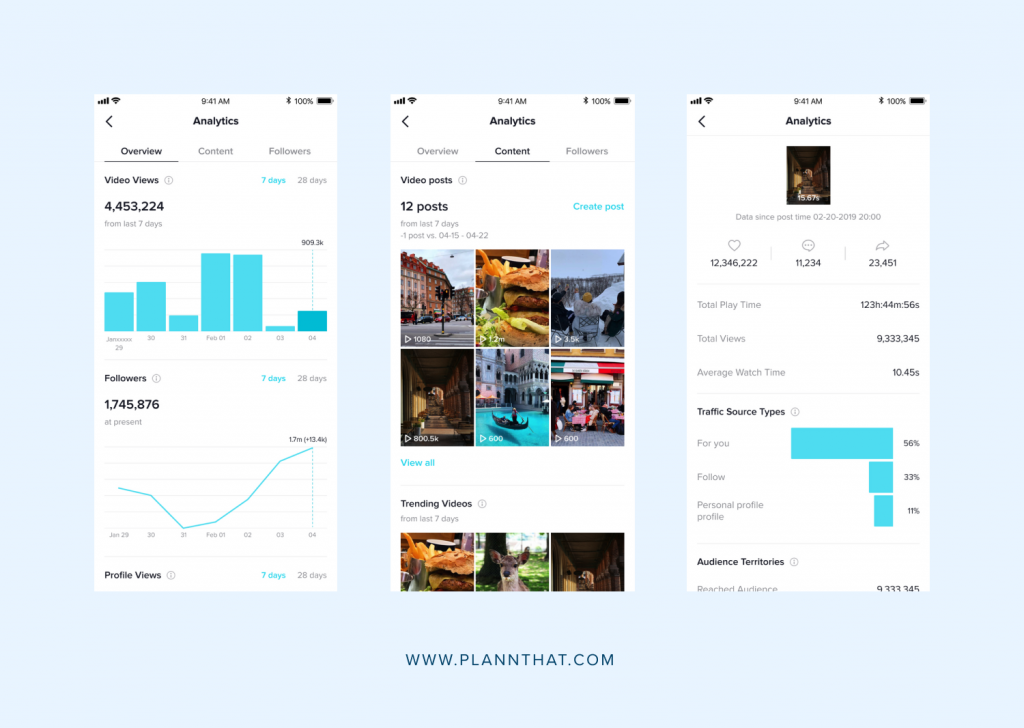 If you have a TikTok Pro Account, you'll have access to all of the app's juicy analytics.
What's a TikTok Pro Account, and how do you get one?
It's just like a personal account, but you have access to the analytics dashboard. Switching your account is free, and you'll find the option under the 'Manage My Account' in your profile settings.
The dashboard gives you data on:
• Video views over 7 or 28 days
• Follower growth
• Profile views
• Trending videos
For each TikTok, you can see individual analytics like:
• Total play time
• Total views
• Average watch time
• Traffic sources
• Audience demographics
But that's not all!
It also shows you Tiktok trends for sounds your followers are interacting with to help you come up with content ideas.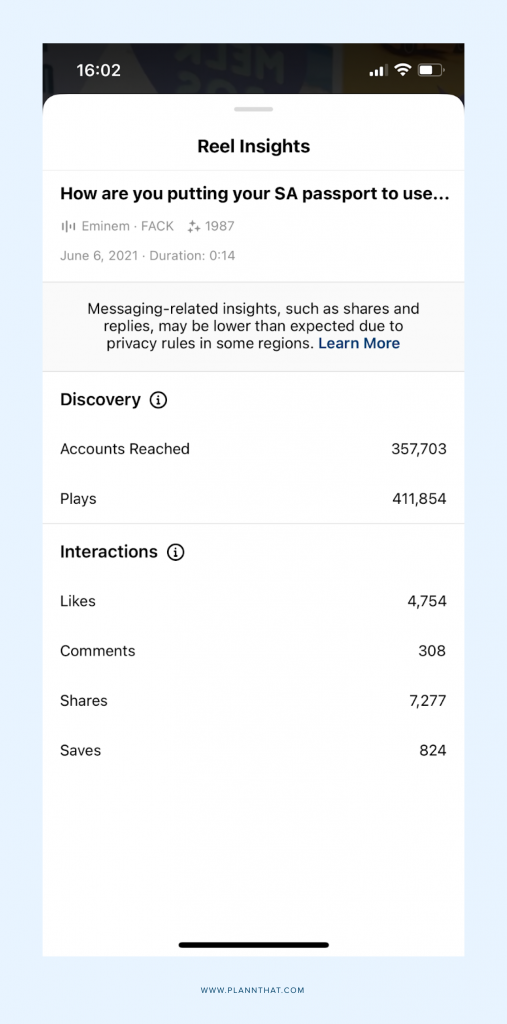 On Instagram Reels, the Insights tab isn't quite as detailed. At the moment, you can only see the following:
• Total likes, comments, saves, and shares
• Accounts reached
• Total plays
Paid Advertising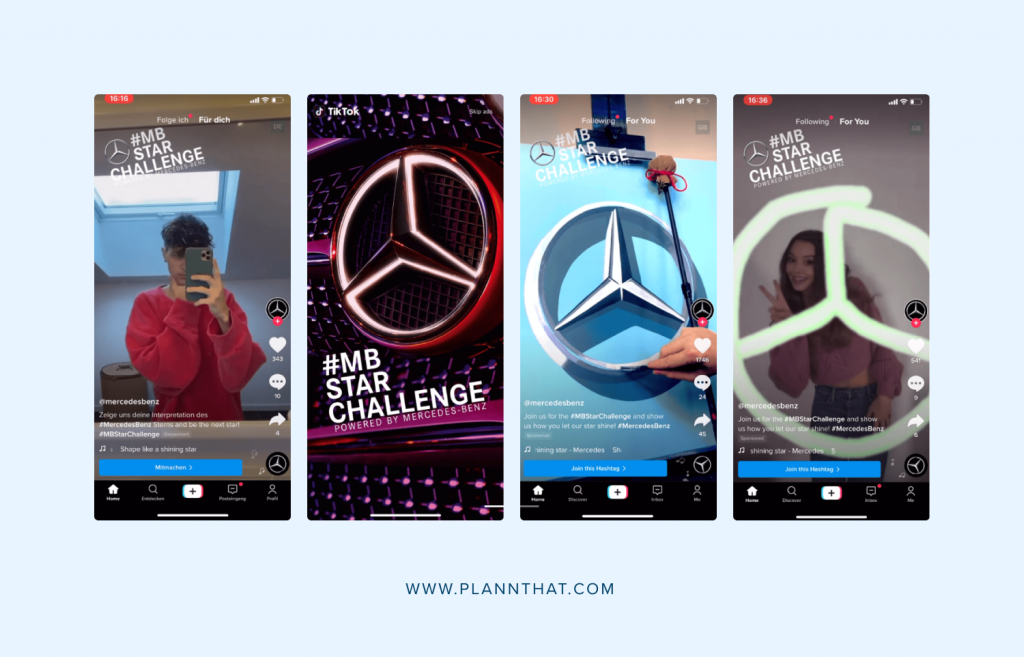 When it comes to paid advertising, Instagram crushes TikTok. The platform integrates with Facebook's super detailed advertising targeting make it incredibly easy to target a specific group of people.
The only problem? Reels aren't on the lineup. Yet.
At the moment, you'll have to use influencers to promote your product.
Whereas on TikTok, promoted videos are already a thing. The app released its advertising program in 2019, and while it's still ironing out the kinks, it has more going on than Reels.
But when Instagram does roll out Reels ads, you'll be able to reach the app's diverse audience and get your content in front of the right people who will most likely love what you're selling.
Instagram Reels vs TikTok: Which Platform is Best for You?
Choosing the right social media platform is important, but it's never a permanent decision. If you're unsure, experiment with both and see where your content gets the most engagement and attracts your community.
But if you don't want to spread yourself thin on both platforms, consider these three things:
1. How much time do you have to create TikToks and Reels? Remember, posting consistently is the key to growth! Use Plann to schedule your video content for both platforms and never 'accidentally' miss an upload.
2. Who is your audience? Take a good, hard look at your demographics. If you're still unsure where your core audience hangs out online — ask! Surveys are a great yet simple way to quiz your followers and find out nitty-gritty details.
3. Your social media strategy: Do you need a platform with robust advertising options and in-depth analytics ASAP? TikTok might be the best option for you right now. Or do you want people to make a purchase with integrated shopping features? Instagram sounds like your new bestie.
No matter where you decide to focus your efforts, you can use Plann to strategize, plann and and schedule your TikTok and Reels! Log in or start your free trial to get on the video bandwagon today. You can now also auto-post your Instagram Reels right inside of Plann!