It can be super duper scary the first time you go to host an Instagram live video but trust us, it's well worth all the worry!
Taking the leap to getting on camera and hosting an Instagram live can really pay off; it's a fantastic way to connect with your audience on a personal level, and it can be a very authentic way to share any new upcoming collections, sales or products that you'll be launching that is sure to get attention.
But, where do you get started with Instagram live?
Especially if you've never done one before? Well, don't worry lovey-dovey, we have you covered. Scroll on down for our best tips on hosting an awesome Instagram live video.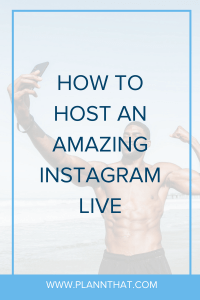 Low and behold… the five P's of hosting an awesome Instagram live video.
(And no… we totally didn't just start everything with a 'P' on purpose… oh wait…)
PREPARE FOR YOUR INSTAGRAM LIVE 
The first step in hosting an awesome Instagram live is to prepare for it like a pro. Here are a few steps to follow to help you make it perfect!
✔ Find a spot in your home or office with lots of natural lighting
✔ Figure out what time of day you'll host your live (try a poll on Insta stories!)
✔ Book out the time in your calendar for your live
✔ Come up with a live video topic (if you're doing a q&a, prepare a few basic q's to start!)
✔ Write down a few key things you want to mention in your live (bullet points are best!)

PROMOTE YOUR INSTAGRAM LIVE
Once you've prepared a little for your Instagram Live, and have decided on a topic and time, it's time to go go go!
Just kidding, if you want to get the most amount of eyeballs on your live video (yes, yes… you really do want this!) you should promote your live video before it starts.
Create a funky graphic with your branding colors and post it to your grid and Instagram Stories in the days leading up to your live.

Shop It: https://creativemarket.com/paperwhite-studio/2030704-ANIMATED-Playful-Instagram-Stories
Share about it in Facebook groups where you can do so.
Get the word out… no-one wants to do an Instagram Live by themselves!
PSSST -> Want to add music to your Instagram Stories? Check out this new Instagram feature!
PREVIEW YOUR INSTAGRAM LIVE
Really want to get the nerves out?
Take some short videos hinting at what you'll be sharing in your Instagram Live and share them on Instagram Stories and anywhere else you've been promoting the live.
Give people a peek at what they'll be tuning in for!
PRACTICE FOR YOUR INSTAGRAM LIVE
Okay, it should be around 24 hours or less until you are due to start your Instagram live video.
This is where you need to practice. You can either choose to go through your bullet points for your topic (if you are really really nervous) or if you are feeling pretty confident or are just doing a casual Q&A you can instead practice by doing some speaking exercises.
There's nothing worse than getting tongue-tied in a live video… there's no back button!
Here's a tongue twister you can try saying over and over to help you loosen up before you go live on Instagram: "I saw Susie sitting in a shoeshine shop"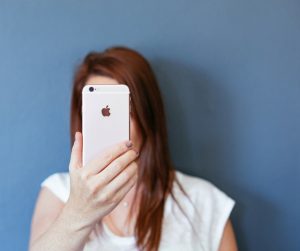 POST YOUR INSTAGRAM LIVE
Phew! Congrats you gorgeous thang! You completed your Instagram Live.
Now, once you've finished your Instagram live, it's important to save the video to your mobile device so that you can repurpose that juicy content and share it elsewhere.
You can also choose to share your Instagram live to your Instagram Stories for 24 hours so more of your audience can take a look.
PSSST -> Want to learn about repurposing content? Here's a handy guide!
Woop woop! You are now ready to take the world by storm and share your good self on Instagram live videos.
We are so flipp'n excited to hear about how you go. Make sure to leave a comment below after you've hosted your Instagram Live video so that we can hear from you!