Did you know that you can now add music to your Instagram stories? How cool is that?!
At Plann, we are so excited. Not only does this mean that we can share songs from our favorite Selena Gomez playlist with the world… we can also add a little bit of extra pizazz to our Instagram Stories!
Ready to get started? Let us show you how you can add music to your stories in a few simple steps:
Go to the sticker called "Music"

Choose a song by scrolling through the list

Choose a snippet of the song – make sure you listen to the lyrics

The song will play automatically when someone watches your Story
HOW TO ADD MUSIC TO INSTAGRAM STORIES
To get started, all you need to do is open up the Instagram app and click on the 'Stories' icon. You'll find this in the top right-hand corner of your screen.
From here, you'll be able to scroll through the list of options (that are slowly increasing) and you can choose the 'Music' option.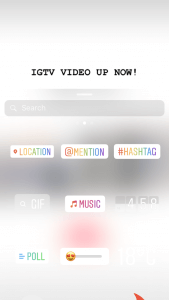 Before you start filming a video, you need to choose what song you want to be playing in the background.
When you open up the music option you will notice that you can search for music to add based on what is popular, moods and genres.
You can also specifically search by song title or artist. We tend to find that searching by artist is easier when you're trying to quickly add music.
PRO TIP -> Instagram hasn't given us a full library of every single songwriter's music on the planet, but you should be able to find some of their most popular songs.
Once you've chosen the artist and song you'd like to play, you need to figure out what 'snippet' of the song you want to play during your video.
Why? Because each individual Instagram Stories video can only be 15 seconds long!
HOW TO CHOOSE THE BEST SNIPPET OF A SONG FOR INSTAGRAM STORIES
When choosing what song you want to play during your Instagram story, it helps to think back to a song that has lyrics that you really love.
Is there a line in a Cardi B song that speaks to you on an emotional level? Or is there a line in a Shawn Mendes song that relates to how you're feeling today?
Think about that line, then try and remember where in the song that line is. Then, adjust your song snippet in Instagram stories until you get it just right.
After you've created the perfect snippet using the song you've chosen, you can add music to your Instagram Story.
Hallelujah!
CAN YOU ADD MUSIC TO INSTAGRAM STORIES AFTER YOU'VE ALREADY FILMED SOMETHING? 
That's a great question! Lucky for you, the mighty beings at Instagram have allowed us to upload music to pre-recorded videos by going through the 'sticker' section of Instagram Stories.
Choosing what song to play in your Instagram story using the sticker option is pretty much the same as filming a video using the music option. So go ahead and have a play!
FUN FACT: YOU CAN'T SAVE INSTAGRAM STORY VIDEOS WITH MUSIC TO YOUR CAMERA ROLL
For the sake of content repurposing, at Plann HQ we absolutely love to download and save our best Instagram Stories videos.
If you do decide to add music to Instagram Stories you better keep in mind that you can't actually download any videos that have had music overlayed in Instagram Stories.
We suspect that this is due to copyright, and the super special agreement that Instagram have with Spotify that enabled this feature to even come into existence.
WHAT IF YOU CAN'T ADD MUSIC TO INSTAGRAM STORIES YET? 
Have you updated your Instagram app to the latest version and still can't add music to Instagram stories? You can always turn on your stereo (or start playing a song from your phone). Do this while you record a video for Instagram Stories.
HOW CAN I GET MORE CONSISTENT WITH INSTAGRAM STORIES?
If you are a wee bit forgetful but you really want to get consistent with Instagram Stories, we have a tip for you! Create a few different videos for Instagram Stories that you eventually want to add music to using this new feature, and schedule them ready to post using the Plann app.
It's free, it's beautiful, and it'll even do your laundry!
Just kidding, the Plann app can't do your laundry. Maybe someday…
Cover Image Credit: musicoomph.com