Social media video is an integral part of your marketing strategy. Virtually all content-serving algorithms heavily favor video, and that includes Instagram. Here, we're delving into everything you need to know to get the most out of video on your socials
Why is video so important on social media? 
Frim TikTok and Reels to LinkedIn Live, there's no denying video is everywhere on social media. Here's why it's dominating the game right now
1. Every social media platform now supports and encourages video.
Social media video encompasses ephemeral videos, loops, and live streams, in addition to conventional video uploads. And any of those things mentioned get high priority in users' feeds!
2. Social media video has staying power.
Current key emerging demographics have spoken, and they've said 'no' to TV and 'yes' to video on their phone. It's common knowledge that young people spend large amounts of time looking at screens. Disproportionately often, that screen is showing video. Those young people comprise an ever-increasing share of the marketplace, with the collective purchasing power of surprising dominance.
3. Social media video is not limited to the subjects mentioned above.
It's also used as a special tool for making connections. Freelancers and other job-seekers have begun adding video proposals or video components to their résumés on business-specific social media sites such as LinkedIn, in order to stand out in an increasingly competitive marketplace.
4. Social media video is already winning in your niche.
Regardless of whatever space you're in, the industry leaders are using video. Any market is de facto zero-sum, so if the innovators and forward-thinkers are using video and gaining market traction by doing so, you're losing your market share by neglecting it.
5. Social media video ads are cheaper
If you already have a good CTR and conversion rate, video will magnify your performance.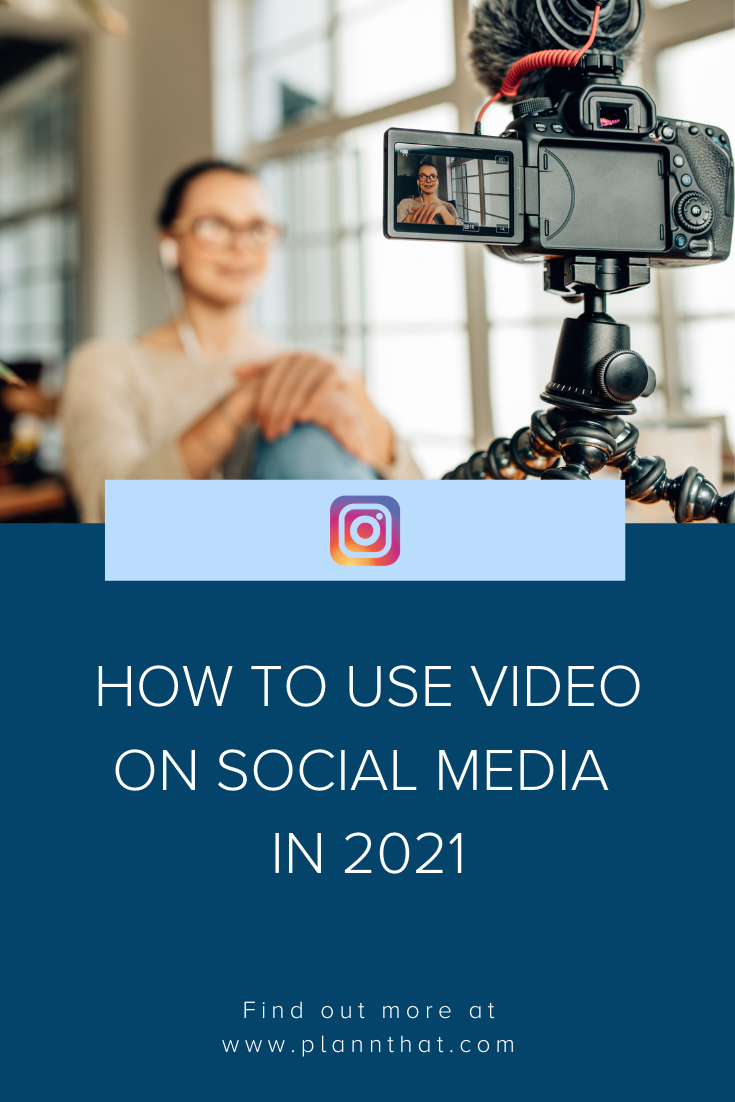 How to implement video on social media
How you implement social media video depends on your objective.
Are you looking for brand awareness? Lead generation? Engagement? What you ultimately want from the medium will govern what types of video to make and how to serve them to your public.
Branding is a common marketing goal where social media video provides a natural assist. This can be realized with a budget of zero and even minimal creativity. Something as simple as a glimpse into your company culture can be easily captured and shown to a wide audience. Video as a medium feels intimate and fosters easy connection, giving as it does a sense of immediacy and authenticity that your audience feels drawn into, like insiders.
Consider your current lead-gen efforts. Often, people employ long-form copy to tell a story to capture the reader and entice them to click the link where they sign up for an email list, webinar, ebook, or whatever your value-add is. You could include a video as your link preview, capturing not just the people who will read your copy, but also those who will watch your video.
Remember, to properly leverage video on social media, you should include a call-to-action. If someone has watched attentively for 30-60+ seconds, you have their attention. Capitalize on that captured attention to then deliver your message.
You could even employ video as part of your engagement strategy. If someone takes the time to give you a thoughtful remark, it might be worth it to take the time to respond with a short video. That person, as well as anyone else who sees it, will not forget it. A similar alternative is a series of video FAQs. (Keep this one in mind, especially now that LinkedIn supports video.)
There are myriad ways to employ video in your social media. Most of what you do in normal day-to-day social media management can be translated to video. Shift your thinking to include this audience grabber, and you're bound to see a boost in engagement and get better results from the work you're putting out there. Coming up, some creative ways to approach social media video for the best possible outcome.
Should you use IGTV, Reels or Live on your Instagram?
Now that Instagram has an entire suite of video formats, you might be wondering 'what's the best video type to use on Instagram?' The answer is… there's a time and place for all of them in your Instagram strategy! Instagram lives are great for building connection and trust with your audience, especially during a launch! Meanwhile, with a maximum video length of one hour, IGTV is ideal for long-form, educational content — similar to what you might see on YouTube. Finally, Reels is the go-to for bitesized content and will work absolute wonders for your engagement as the Instagram algorithm is currently pushing it hard.
Want more info on the different Instagram video formats, and how you can make them work for your brand? Check out the video above!
How to get more engagement on your social media videos
1. Make it share-worthy by design
Everyone wants to "go viral." ? No one can truly predict what will get massive reposts, so if someone promises that to you, be dubious. You can, however, look at other top-performing videos in your niche and see what they're doing. Cross-reference across social platforms to identify trends. Consider starting with a teaser.
2. Leverage storytelling
This could be your brand's story, or just an engaging story you think of yourself. Start by storyboarding a few events, a character, and a conflict. This doesn't have to be literature. The story can be something that seems mundane at first blush, like waiting for a job interview . . . when suddenly the door opens, and — lo and behold, guess who it is, standing in the doorway!
3. Involve your audience
Elicit user participation. You're here to market yourself or your brand, which is to say you're here to connect with people. You'll have more success in this regard if you involve your audience. Some ways you can do this are: asking for their opinions, asking for video or photo responses, asking for a vote, etc. This makes the customer the hero in your brand's story, and the customer will reward you for that feeling of inclusion.
4. Appeal to emotions
Again, your goal is connecting, and emotions are how we do that with human beings. People respond to, and particularly emotionally connect with, media that polarizes or inspires. You can work this to your advantage by weaving material of that ilk into your story, and into your social media videos. Take the job interview story example from above — it would be easy to tweak the narrative into one that involves overcoming some kind of adversity, ending the story with the viewer feeling motivated.
Takeaway
If you haven't yet employed the tool that is video, the good news is that, by being behind the curve, you have an as-yet-untapped resource that's sure to give your business — and your brand — a performance boost. And if you've dipped your toe in the water, time to wade in with commitment and enthusiasm, because video is where it's at in 2021.
While you're busy working up a fierce social media video game, let Plann take care of your Instagram planning, editing, and scheduling. Download the app for iOS and Android today.