Instagram Reels are one of the most popular new features Instagram has released in recent years. Since hitting the platform in late 2020, Reels have transformed the Instagram experience to prioritize short-form, vertical video content.
And now, Instagram is investing in a stack of new features geared towards creators who leverage the Reels format.
Today, Adam Mosseri (Head of Instagram) announced a bunch of new creator-focused features that will be hitting the Instagram platform. One of the most exciting is this: you can import your own audio in Reels. Here's what you need to know.
Adding your own audio to Instagram Reels
As the name suggests, this latest Instagram feature is all about giving creators the ability to import their own audio into the Reels creation process.
Rather than sticking to existing songs or trending audio tracks, creators can now import audio files directly from their own device into the Instagram app to be used in their next Reel.
This is a huge update as it now gives you total control over the Reels and content you create. Rather than being limited to existing tracks, you can handpick the exact piece of audio that suits your Reel and upload this audio on your own terms.
Plus, this new feature can help to give your content a truly bespoke feel (as you'll be able to upload audio and sounds no one else has used before!).
How to import your own audio to Instagram Reels
Ready to import your own audio into your next Instagram Reel? Here's how to do it:
Open the Instagram app.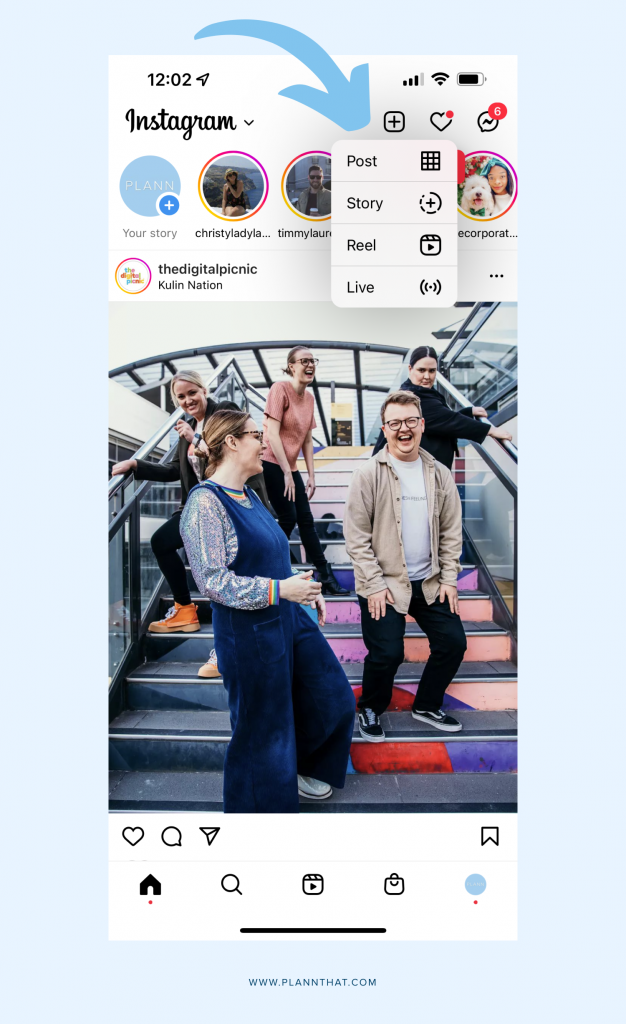 Tap the + creation button and select Reel.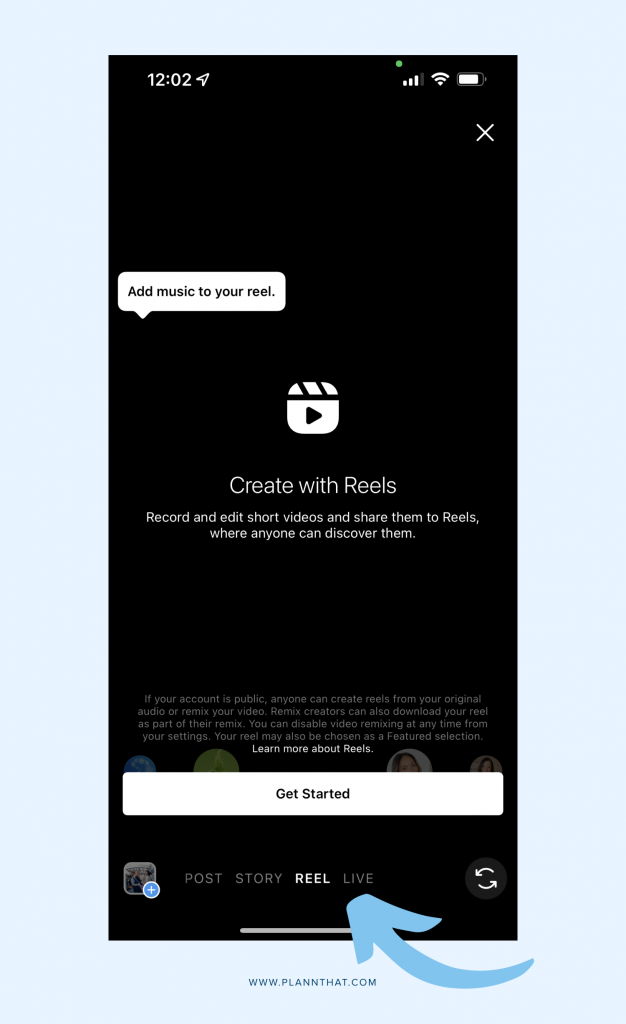 On the left-hand side, select Audio and tap 'Import'.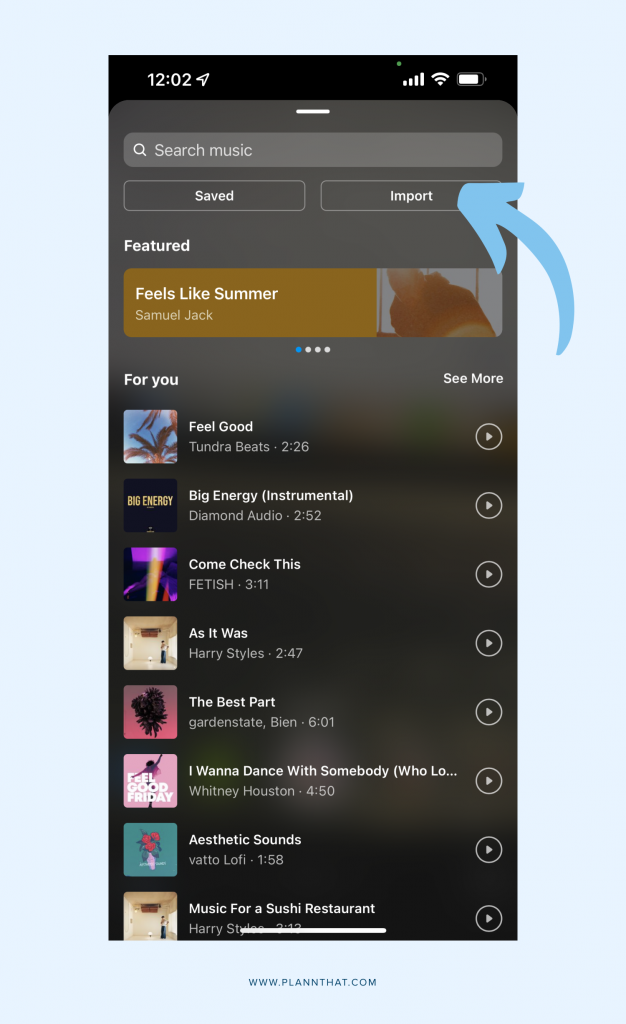 Then simply select the audio file you want to import, and you can start creating!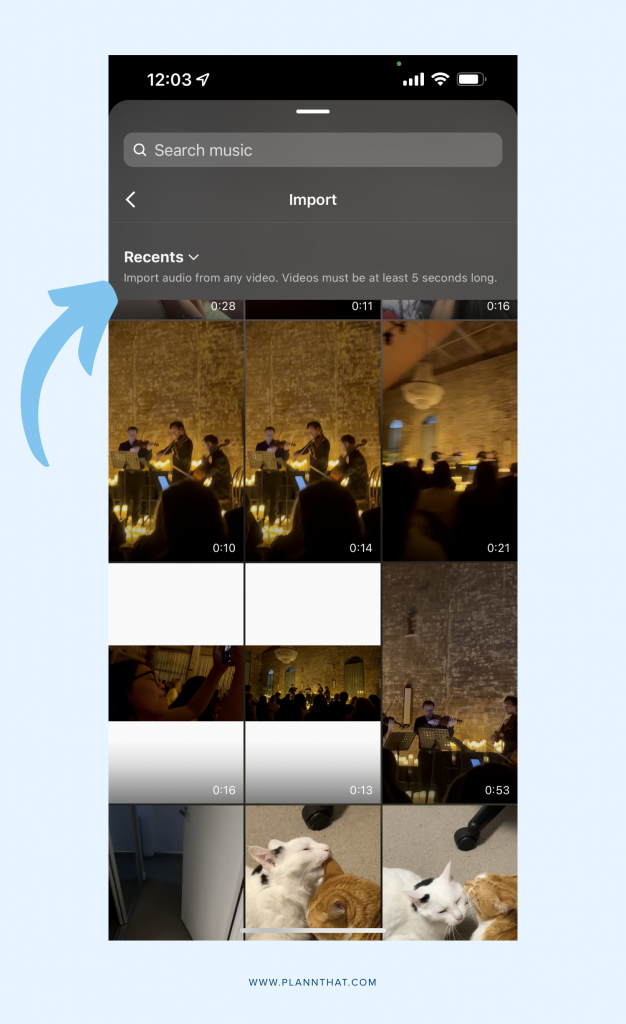 Level up your Instagram posting strategy with Plann
Now you've heard the latest updates from Instagram HQ, it's time to get the tools in place to supercharge your social media strategy. And what better way to do that than with your ultimate all-in-one social media suite, Plann!
Start planning, scheduling and auto-posting your Instagram Reels with Plann. Go on, redeem your 7-day free trial of Plann Plus. If you don't like it, keep using Plann for free!