How to write your Instagram bio in 2017
Your Instagram bio is the first thing people see when they click on your feed, the pick-up line of the digital world. When you've only got a few lines to convince potential new friends to join in the fun and click follow, you need to make the most of them. No pressure, right? But really, here's how to write your Instagram bio in 2017 and make an A+ first impression.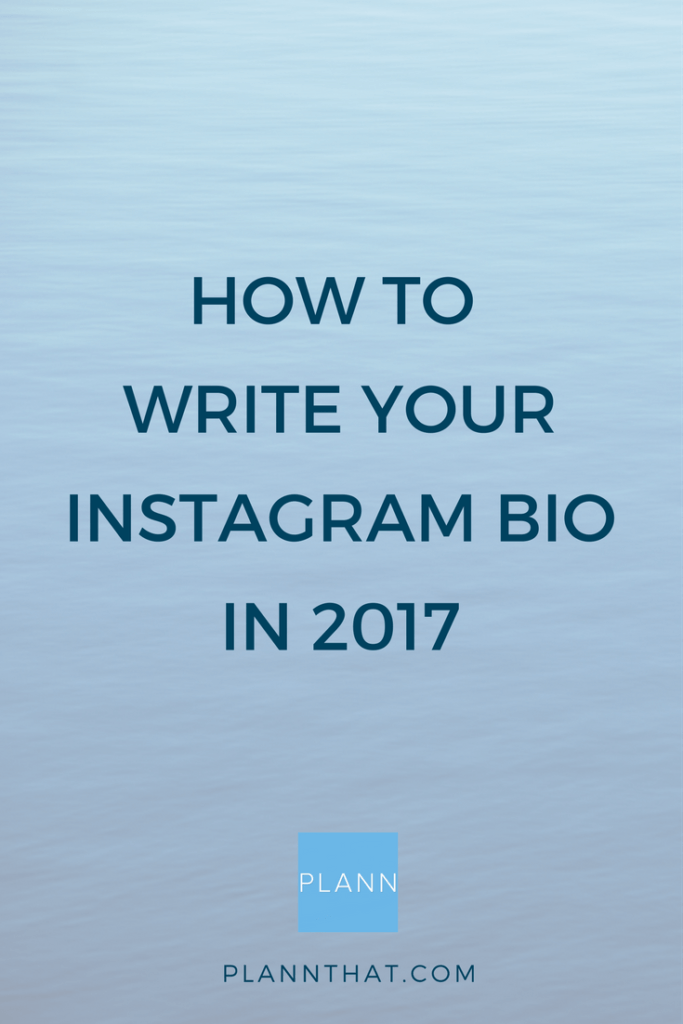 Your killer Instagram bio is waiting
What do you do?
First up, explain what it is that you do, for your profession and/or your passion. If you had to describe your business or brand in 3 words, what would they be? They might belong in your Instagram bio. Try to be consistent with the way you talk about yourself across platforms, and use concise, jargon-free language.
Strategist/author/educator Dannie Fountain has nailed this in her bio, succinctly stating what she does (International Speaker & Cretaive Council Chair), who she is (Digital Nomad) and what's into (whiskey, duh).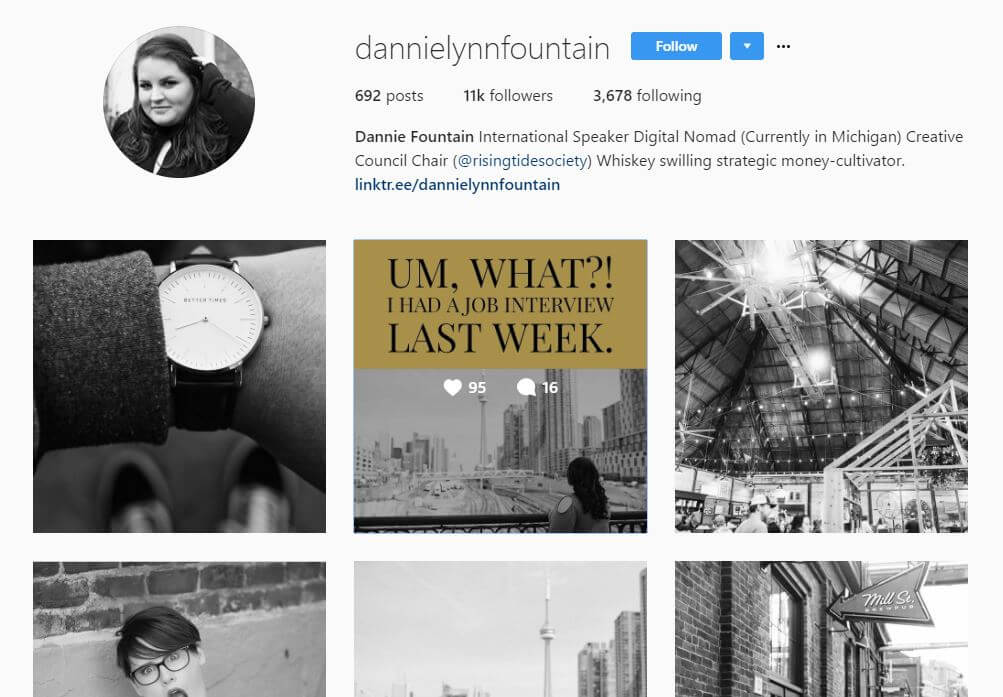 You could also consider calling out to your ideal clients, like Rachel Green from Shine Copy has done in her bio below, to be super targeted. Another approach from Facebook group guru Caitlin Bacher is to touch on your ideal customer's pain point, and then present yourself as the solution.
Make sure you use your name or business name in the 'name' field when filling out your profile, because this and your username are the only searchable terms on Instagram, as social media marketer Jenn Herman writes. So, make sure the name you use is the one customers/community members will be searching for. You could also use the 'name' field to call out to the specific service you provide, your specialty or niche, so that people have another way of discovering you.
WANT TO ADVERTISE A DISCOUNT BUT NOT SURE HOW? READ ON TO FIND OUT WHETHER TO USE $ OR % 
Add a dash of personality
Give people a sense of your personailty when writing your Instagram bio. Use keywords and emojis to show what you're passionate about and have some fun with it! Use humour, get creative, tell a (v. short) story with your authentic tone of voice and try to make yourself stand out from the crowd. We love Empire Design Event's cute use of emojis, as well as her mix of personal and professional info below.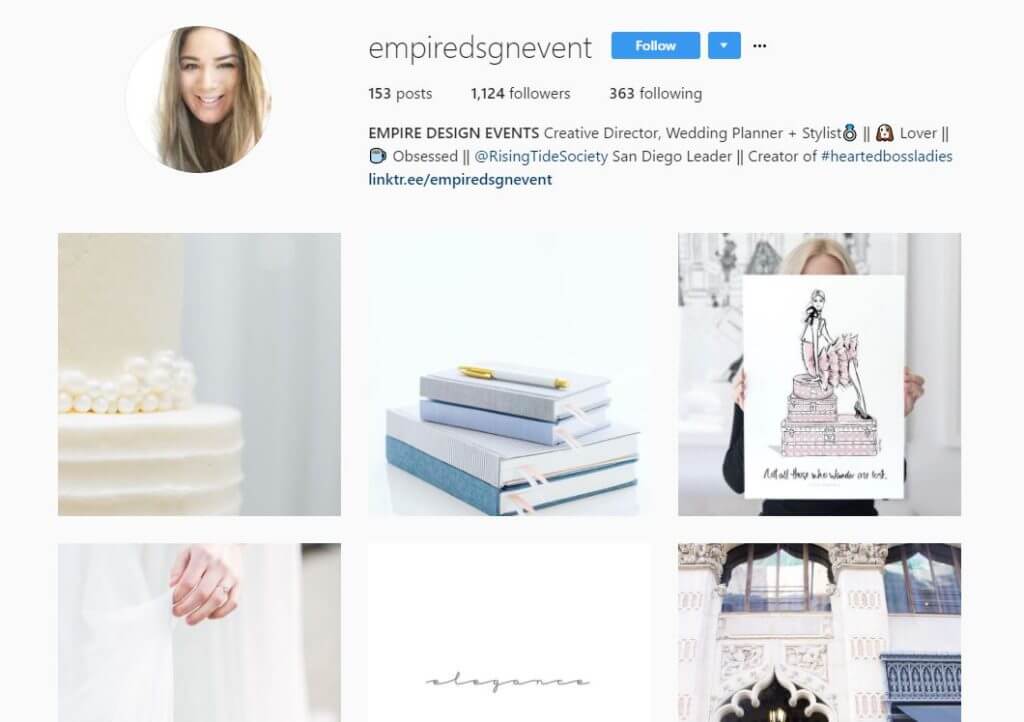 If you have a branded hashtag, feel free to include that as well to encourage your community to get involved. Likewise, feel free to include your location if it's relevant to your business/brand (i.e. if you're a wedding photographer who only shoots in Byron Bay, Australia). If you're running a service-based business and trying to position yourself as a worldwide phenomenon, then there's no need to worry about it.
Having a personalised profile pic (i.e. one of you, not your logo) can also really help establish that human connection. Logo = spammy vibes. Real human face = real connection. We love Spreading Roomers' Deb Whincop's profile pic, as well as the way she's used spacing, symbols and humour to really convey her personality in her bio.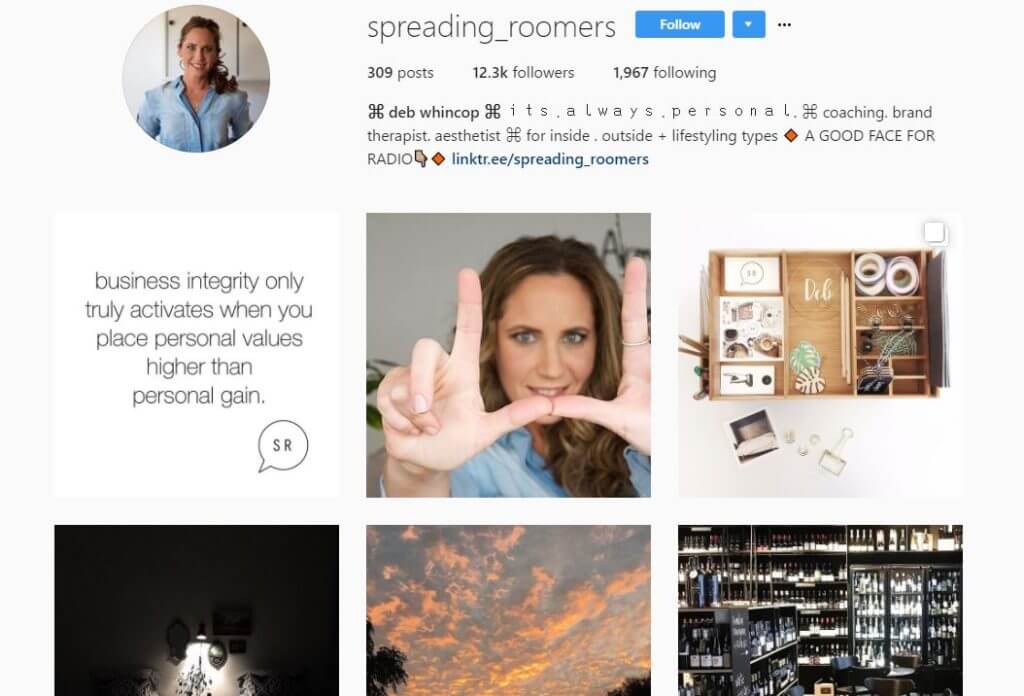 WANT TO ATTRACT AUTHENTIC FOLLOWERS? READ ON FOR OUR GUIDE TO FINDING YOUR BEST HASHTAGS
Try to include a call to action
With only one spot in your whole profile for a link, you want to be sure you a) pick the right one and optimise it and b) get people clicking. If you're a service-based business, we'd also recommend popping your email address in your bio, to make it easy for people to reach out to you. Likewise, if you have a brick and mortar store, be sure to include your address and opening hours.
So how will you entice your followers to click, or email you? That's where a solid CTA comes into play. Some ideas to start playing with are:
Head to homebase now
Read our latest blog
Shop everything
Shop the latest post here
Download my free guide now
We can't get enough of Laura Baker's super cute CTA below – how can you channel her excellent emoji use and clever letters?

We also love Strategic Charm Boutique's invitation to 'Join the Hustle & Charm Community'. Like a virtual hug, as a reader you feel so welcome and personally invited, how could you not follow that little emoji and click?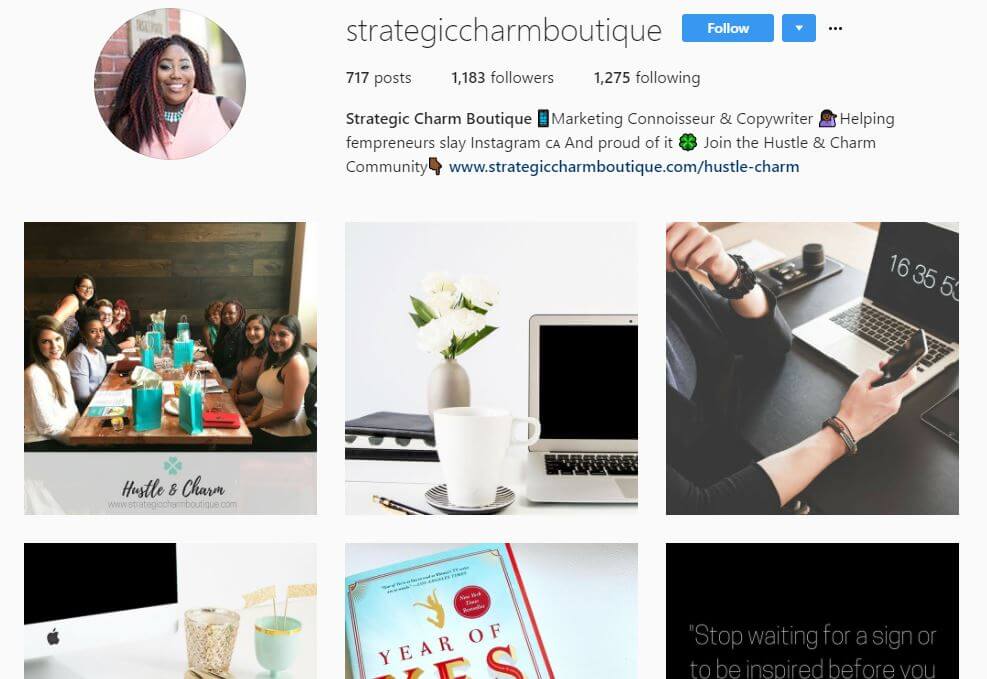 DREAM ABOUT CREATING A PROFITABLE INSTAGRAM BUSINESS? FIND OUT HOW LIZZIE DARDEN DID IT AND MAKE IT HAPPEN 
Test and play
Your Instagram bio doesn't have to be static. Play around and see what works for you, and try to guage what resonates with people. We also recommend trialling different CTAs, especially if you're changing the link in your bio around on the reg, to see what gets followers clicking. Claire from Get Bossy Now loves to experiment with her bio, and we love how her CTA perfectly matches her link. Plus emojis = bio goals.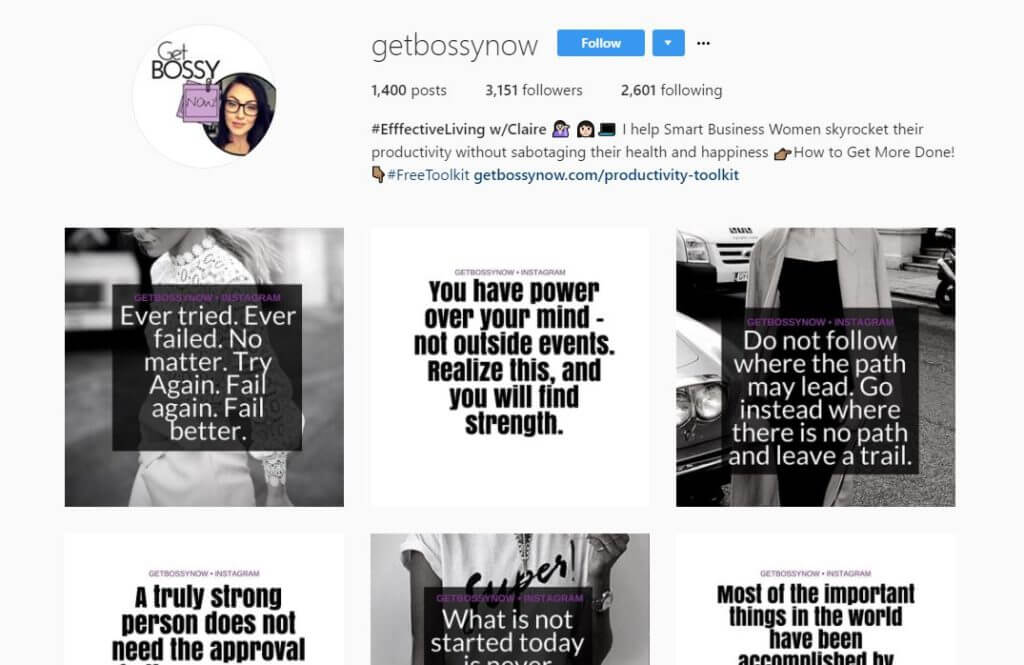 What about you? Have you perfected your Instagram bio yet? Let us know!
Got your Instagram bio sorted? Next stop: Plann, your secret weapon for creating the ultimately scrollable feed.