Do you break out in a cold sweat just thinking about selling on Instagram Stories? 
We get it — the first few times you do it, it can unleash a tsunami of self-doubt and anxiety that makes you want to hide under your desk.
Maybe the thought of being put on the spot gives you a major case of stage of fright? Or, perhaps, you're not really sure how to use the features to drive sales? And then there's the whole sleazy salesman thing. You don't want to gross out your followers, and not knowing how to sell authentically is stopping you from taking action.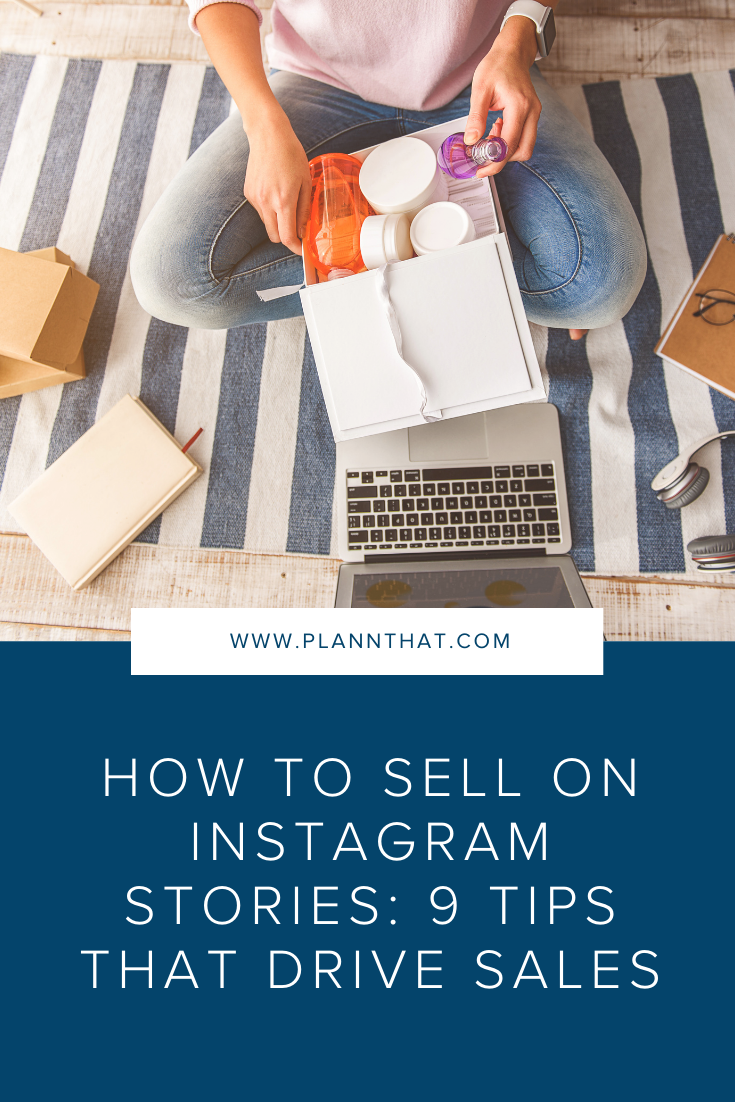 The good news? Selling on Instagram doesn't have to feel icky, sleazy, slimy or terrifying!
In today's post, we're breaking down 8 strategies that will kick your anxiety, fears and doubts to the curb and help you (dare I say it) have *fun* selling on Instagram Stories.
Instagram Selling Tip #1: Tease Your Product Launch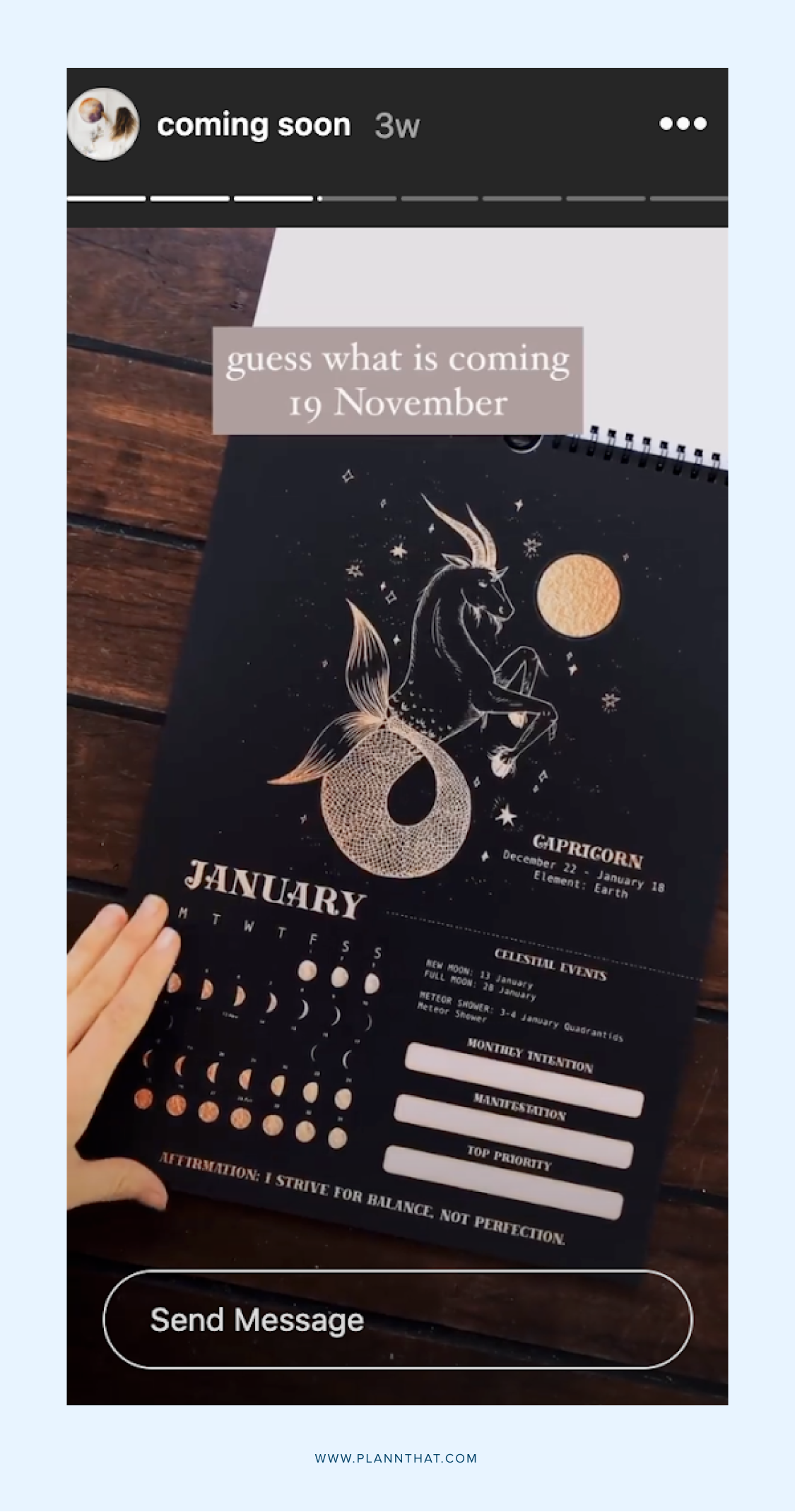 Instagram Stories are an excellent way to sell your latest product or service…even before you launch.
Use your Stories to tease something is coming and build anticipation.
For example, before your Black Friday sale is live, let your audience know you're putting together an incredible bundle.
Or if you have a giveaway coming up to promote your launch, tease some of the things your followers can win.
Instagram Selling Tip #2: Create Behind The Scenes Content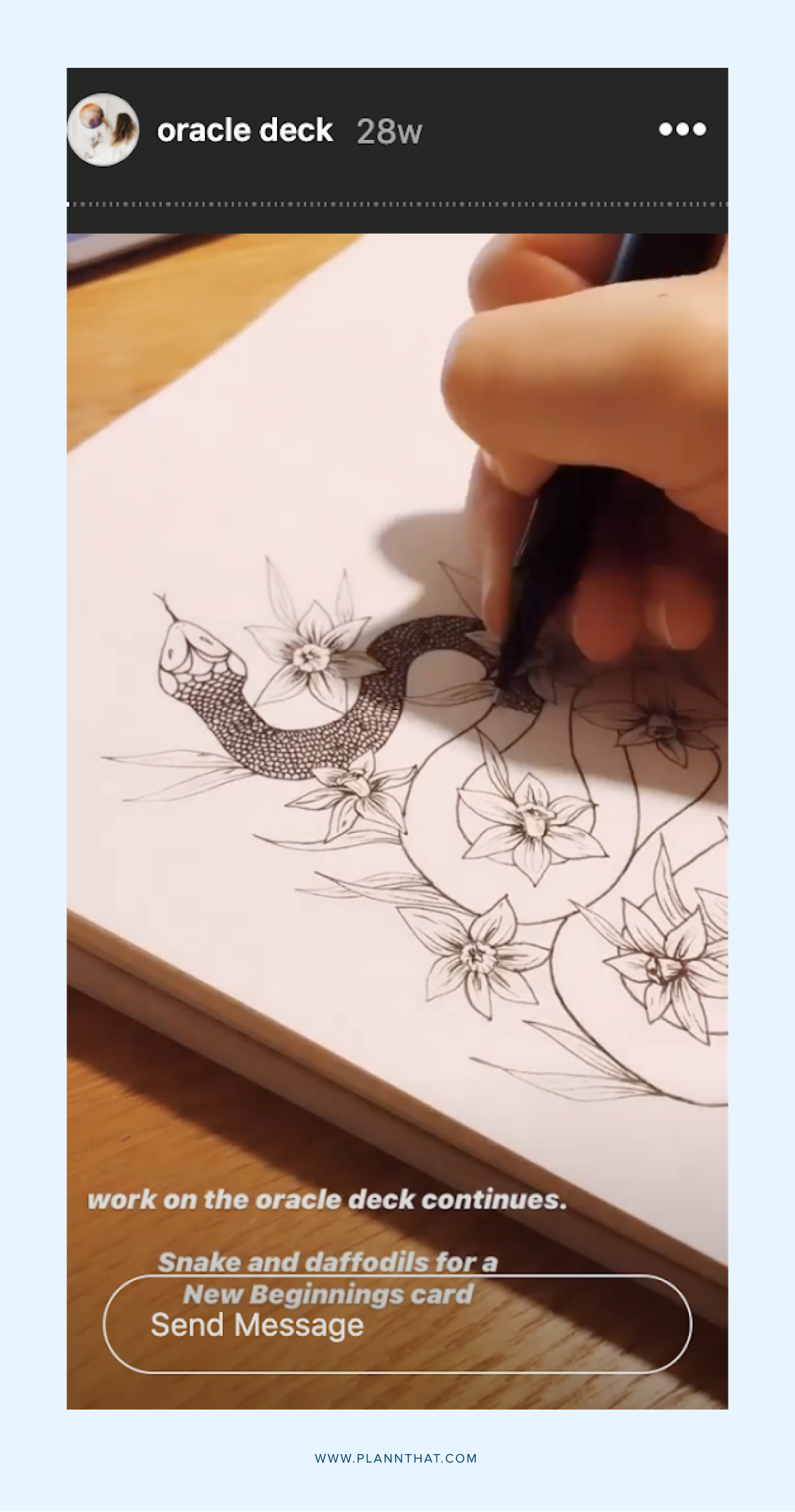 Sharing behind the scenes content is a fantastic way to create FOMO.
Writing a new book? Making new designs for your Etsy store?
Let your followers get a glimpse of what goes into your creative process. It will start creating hype for your new product, and when you're ready to launch, you'll have customers itching to snap it up.
Instagram Selling Tip #3: Use The "Swipe Up" Feature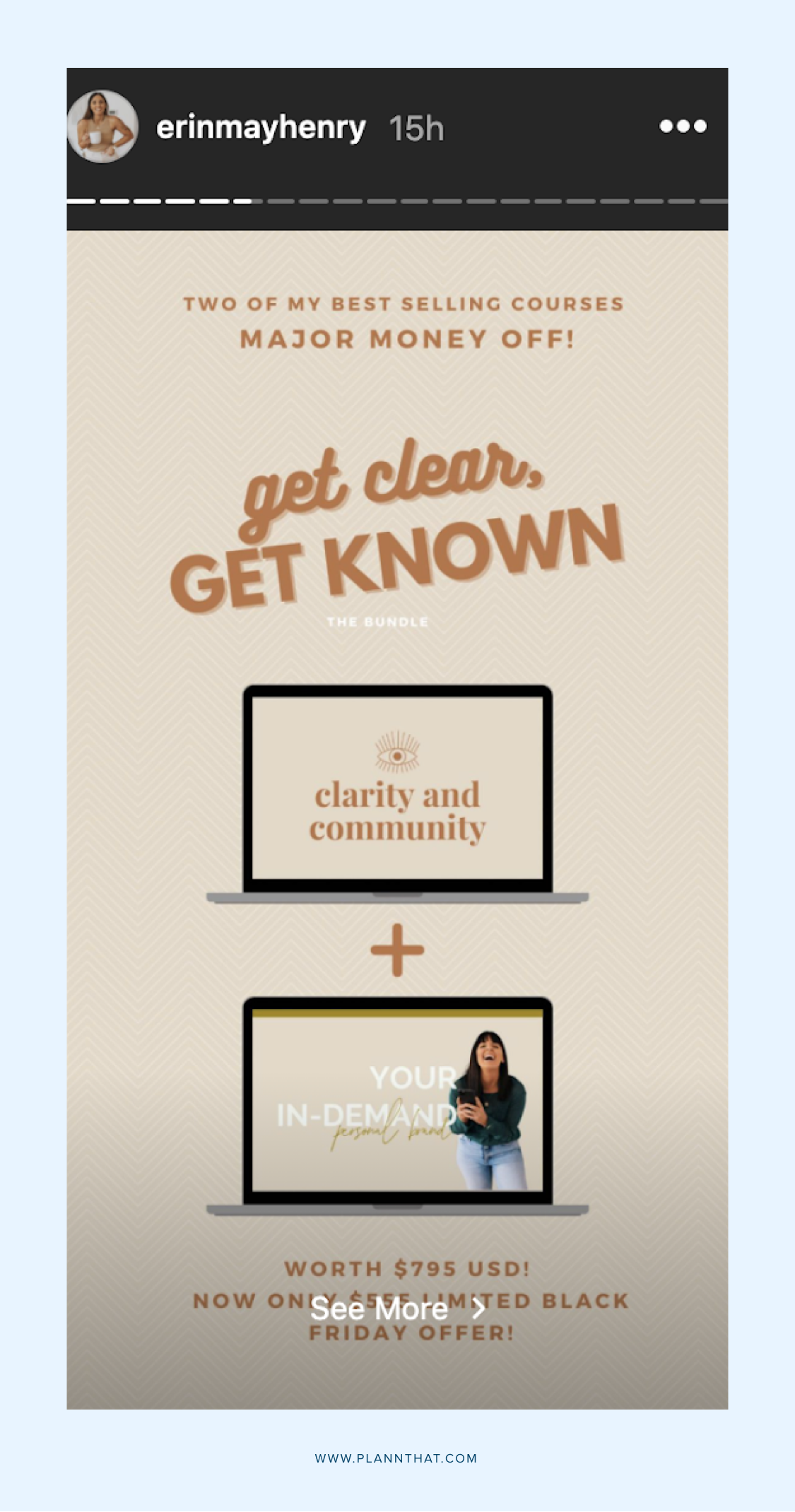 One of the best ways to drive traffic from Instagram and make sales is with the "Swipe Up" feature on Stories.
Your followers can check out your latest offer without having to leave the app or type a single word into Google.
To get more swipes:
• Encourage people to 'swipe up' verbally or with a text caption.
• Explain why users should check out your link
• Use an eye-catching GIF to stop users from tapping through your Stories and swipe to view your website.
Instagram Selling Tip #4 Use The DM Me Feature
Don't have the 'Swipe Up' feature? No problem!
You can still generate sales by directing DMing your followers a link to your product or service.
Use the DM Me sticker on Stories and tell your followers to direct message you for the link. If you don't have this stick available to you as an option, but can still manually add 'DM me' with a text block.
You can entice people to interact with you this way by offering a special discount code or a freebie to those who hit up your inbox.
Instagram Selling Tip #5: Take Advantage of Your Social Proof

People tend to be distrustful of brands promoting to them — which can make selling tough at times! The good news is, people do trust and value the opinions of friends, family and other humans.
That's why influencer marketing has taken the world by storm, and sites like TripAdvisor are so popular.
If you're not seeing sales, use social proof to demonstrate to your audience that your service gets results and your product is worth it.
You can use social proof on Stories by:
• Sharing screenshots as sales come in
• Sharing testimonials from previous clients
• Sharing DM messages from people praising your service or product
All three options show your followers REAL people are trusting you with their time and money, and it's safe for them to do so as well.
Instagram Selling Tip #6: Tell a Story
Yep, that's right! Use Instagram Stories to tell a…story.
People don't want to buy a shoe or a course.
People buy the transformation the product or service gives them. Use your Stories to show how you can do that for your followers.
For example:
Step 1: Share a story about how you once had the same problem as your audience.
Step 2: Tell your followers how you got to where you are now or how your life has changed since you did XYZ.
Step 3: Then pivot into the sale by telling your followers how your product/service can help them overcome the problem and get them to where you are now.
Instagram Selling Tip #7: Create FAQ Stories to Overcome Objections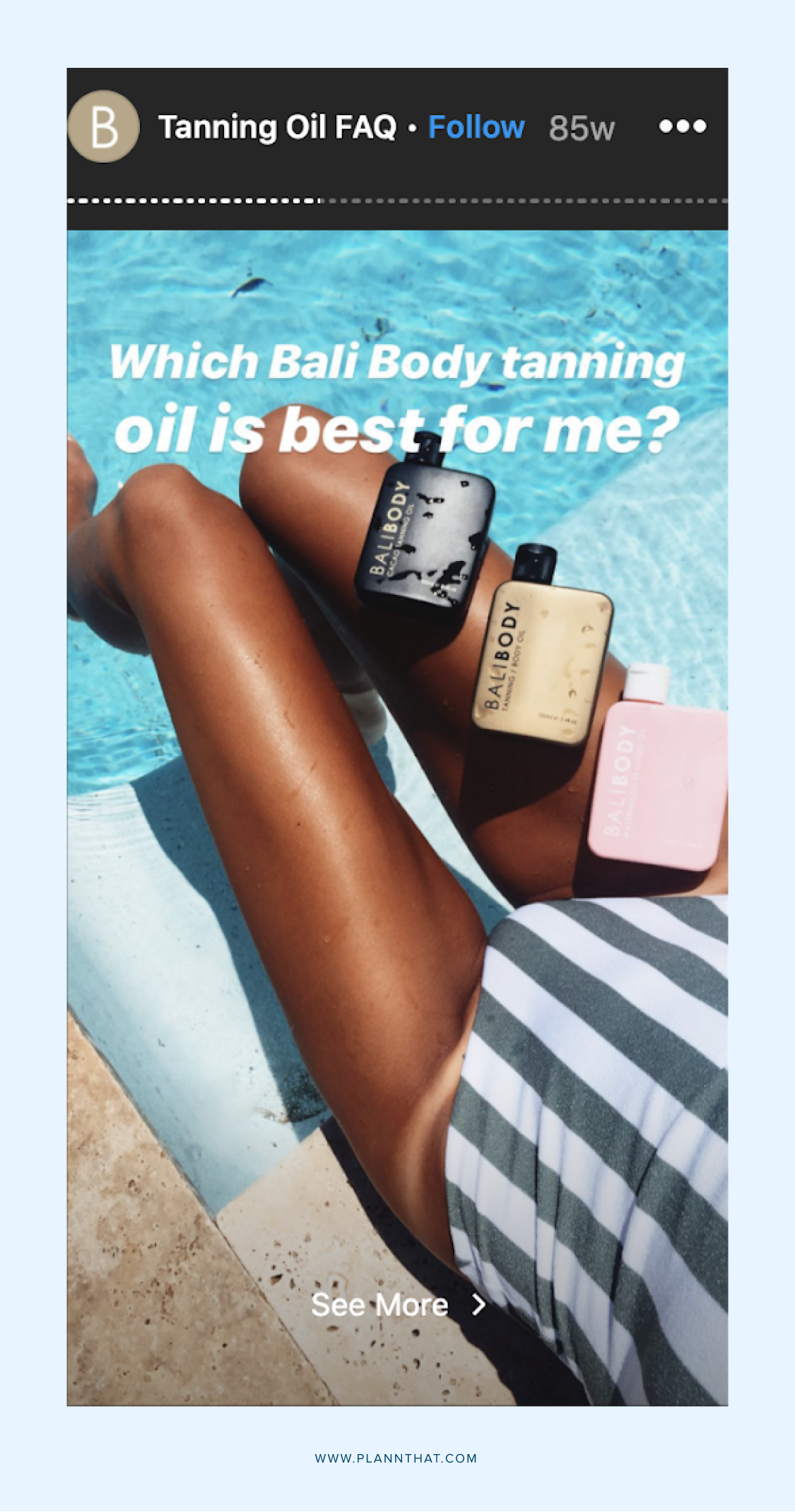 No matter what you're selling, people are always going to have questions.
• "Is this product/service right for me?"
• "Do you have payment plans?"
• "Is it vegan?"
These questions are small objections which can stop someone making a purchase. People want reassurance they are making the best choice for themselves and that you can solve their problem. You can nip any hesitancy in the bud by creating a series of FAQ Stories for your launch.
It will save you time answering DMs and help people instantly overcome any obstacles holding them back.
Instagram Selling Tip #8: Walk The Talk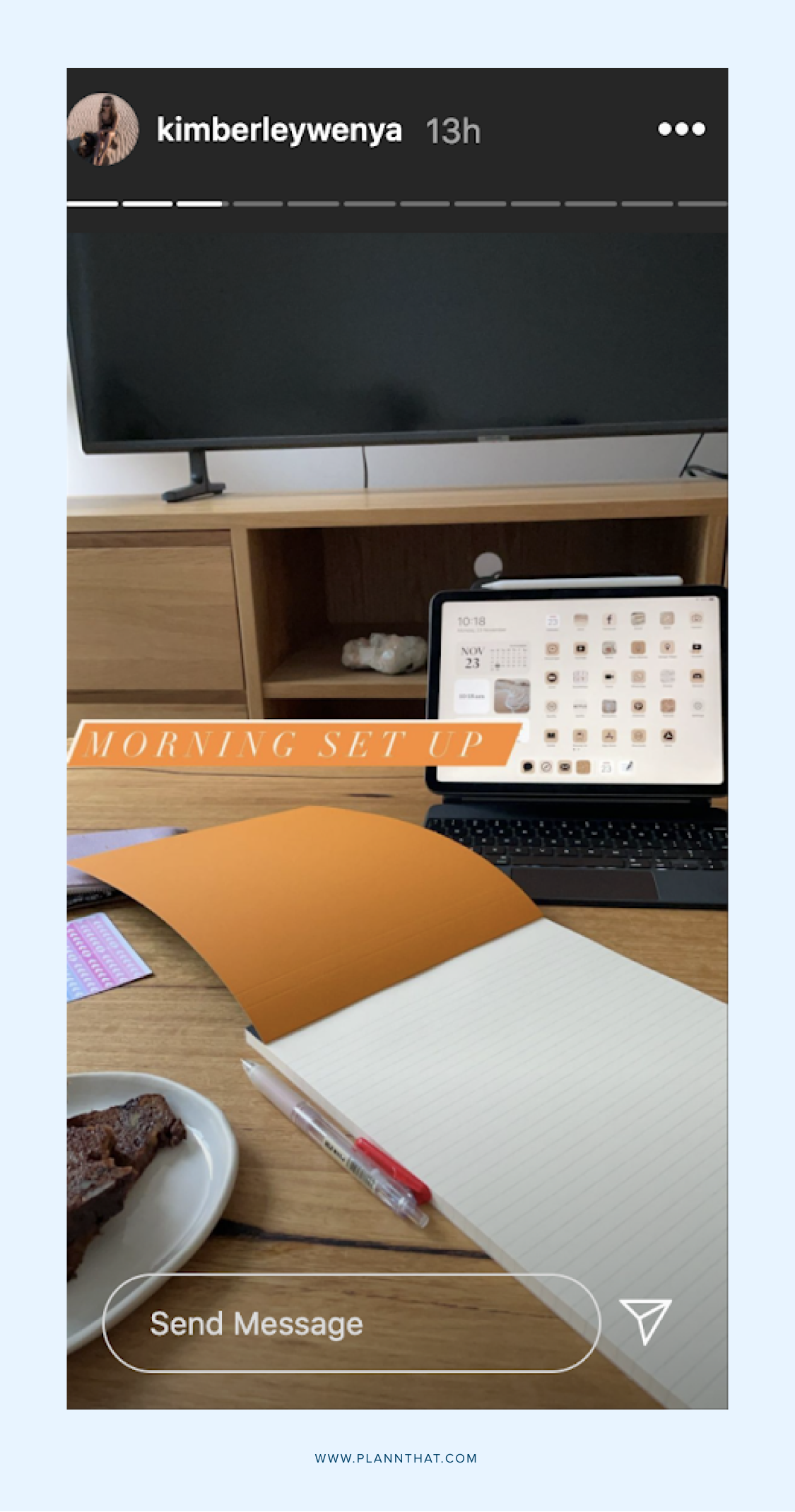 You can sell on Instagram Stories before you even  have a product or service by 'walking the talk.'
People use the app for aspiration and inspiration. Use your Stories to invoke those feelings in your followers and get them to buy into your lifestyle.
For example:
If you're a digital nomad business coach, hop onto Stories and share what a day-in-your-life looks like. Invite your followers to check out your calendar, how you work with clients and where you're working from that day.
By 'walking the talk' you're building trust and showing people you're a living example of the thing they want (that transformation we spoke about earlier).
Then when it's time to launch your product or service, you have already primed your audience to buy what you're selling.
Instagram Selling Tip #9: Create a Sense Of Urgency and Scarcity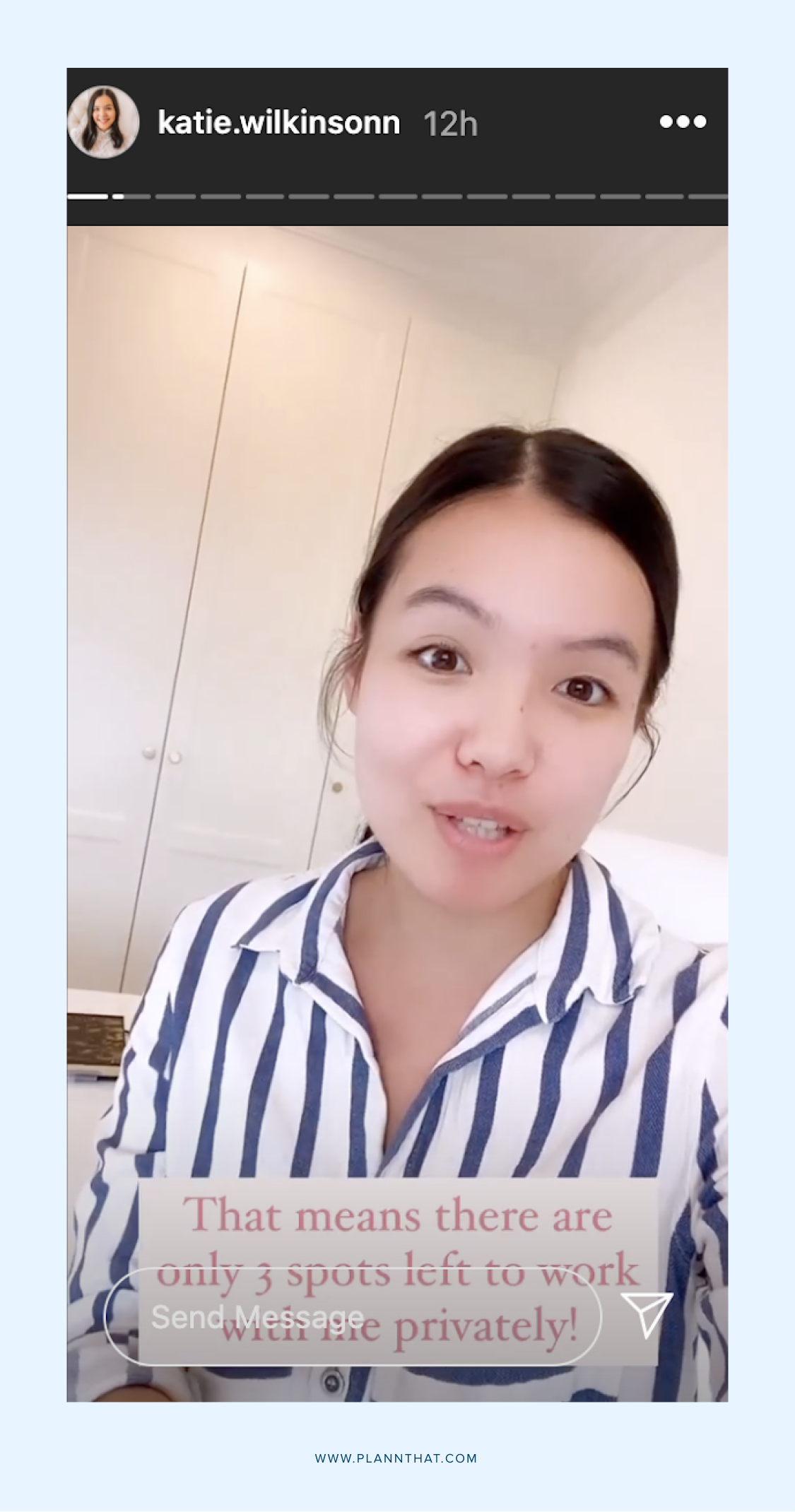 With no sense of urgency in your sales strategy, your followers will drag their feet to the check-out page.
To get those sales rolling in do the following:
• Use the Countdown Sticker: You can count down the days to your launch or remind your followers there are only a few hours left before your cart closes.
• Countdown your stock/spots: Only have four spots available for your one-on-one coaching? Let your followers know how many spots are left as you sell them. You can do this by creating a simple graphic of four squares, share it to your Stories and cross them out as you go.
Start Selling on Instagram Stories
Instagram Stories are a powerful feature for building relationships with your followers, priming them to buy and driving sales during a launch. The good news is, consistently creating strategic and eye-catching stories doesn't have to be a chore. You can easily create and schedule your stories in bulk using Plann's editing suite.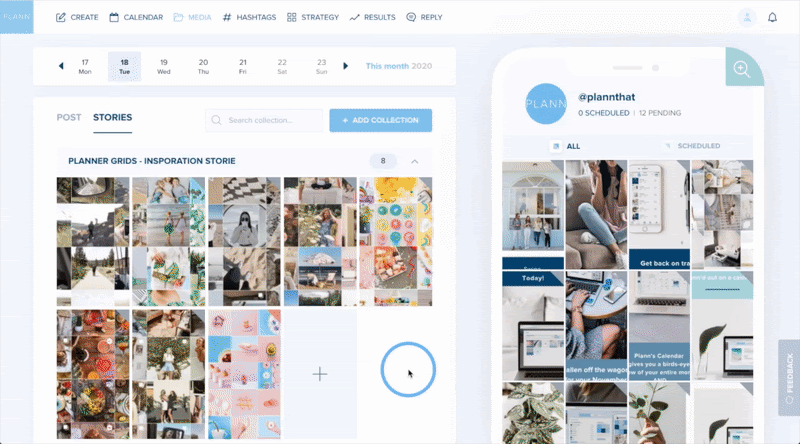 Log in to Plann or start your free trial to start scheduling your sales-boosting stories today!