Imagine a successful sports team like the All Blacks doing ZERO research before playing a game against the Wallabies.
Instead of watching old game footage, analyzing their in-game strategies, and the strengths and weaknesses of each player, the team decided to… wing it?
That's a recipe for disaster, amirite?
Whether you want to succeed in business or sport, you need to understand who you're playing against and how to use their strengths and weaknesses to your advantage.
That's exactly what competitor research helps you do. It gives you the data to map out your game plan and predictably score a try against your rivals again and again.
Not sure where to start? Let's help you conduct competitor research like a pro and how to leverage these insights to supercharge your success on social media. 
What Is Competitor Analysis?
A competitor analysis involves snooping on your competitors to understand their strengths, weaknesses, products, and marketing strategies.
Usually, it involves a defined scope (such as reviewing your competitor's website or social media channels). Plus, this analysis works best when you select a handful of direct competitors who are operating in the same industry or niche as your brand. 
Why Do A Competitor Analysis?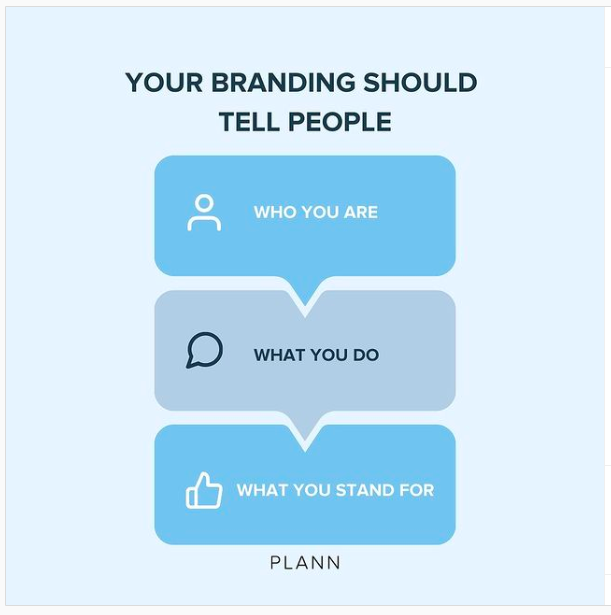 When done correctly, a competitive analysis can give you data to back your business decisions and give your customers the best solution to the problem you solve.
By conducting a competitor analysis, you'll be able to: 
• Define or update your unique selling point (USP) and unique value proposition (UVP).
• Find gaps in the market that you can tap into.
• Capitalize on your competitors' weaknesses by improving your product or service.
• Identify success strategies and strengthen your marketing campaigns.
• Understand what is and what isn't working in your industry.
How to Do Competitor Research
Now to the bit you're most interested in: how do you conduct a competitive analysis? Here's a step-by-step guide to everything you need to know! 
Step 1: Make a List of Competitors
Grab your notebooks and pens or open a new Google Sheets doc and brain dump your competitors.
You're looking for a mix of direct and indirect competitors who either offer the same solution, serve the same customer, or solve the same problem with a different product or service.
Start with the companies that jump straight to mind, and then turn to Google and social media to fill out your list. If you already have an audience, ask your customers what other alternative's come up on their radar.
Here are some questions to help kick start your competitor research:
• Who is targeting the same customers?
• Who are the leaders in your niche?
• Who is selling the same thing?
• Who is targeting the same keywords?
• Who is bidding on the same keywords?
Step 2: Take a Deep Dive into Their Business Model
Now that you have a list of companies to stalk, it's time to whip out your darkest clothes and go full stealth mode.
During this stage, you want to learn as much as you can about each competitor.
You'll start with a basic company overview. Head to their website, LinkedIn, Crunchbase, or Glassdoor to learn about their history, founders, and employees.
Next, answer the following questions:
• Who is their target audience?
• What products or services do they sell?
• How is their product/services suite set up?
• How much market share do they control?
Step 3: Identify Your Competitor's Strategies
Ready to get a deeper understanding of your competitor's marketing strategies?
It's time to break out the marketing mix, aka the 4 P's: product, price, promotion, and place.
For the next part of your competitor research, answer the following questions for each company on your list.
Product
• What are they selling?
• What are the features and benefits of their product or service?
• What are the strengths? What are people raving about?
• What are the weak points? What are people complaining about?
Tip: Use review sites and social media comment sections to help answer these questions.
Price
• What pricing model do they use? (Monthly subscription, annual plans, once-off purchase, etc.)
• What is the price for each product or service?
• What pricing strategies do they use? (Sales, discounts, buy-one-get-one-free, upselling, etc.)
• Do they use referral schemes, free trials, free shipping, or other perks?
Promotion
• What publications, podcasts, and other media outlets have mentioned your competitor?
• What is their content marketing strategy? Do they have a blog, Youtube channel, podcast, etc.?
• If yes, how well do their site and content organically rank in search?
• What keywords are they ranking for?
• How do they promote their business? (Look for channels such as social media, email marketing, paid ads, print ads, influencer marketing, etc.)
• Does your competitor use a guest posting strategy? If yes, which websites have accepted their posts?
• What is their USP?
• What features and benefits do they emphasize?
Place
• Does your competitor sell online, in brick-and-mortar locations, or a mix of both?
• Do they sell directly or in-directly via partners or third-party marketplaces?
• How is the product or service delivered to the customer?
Step 4: Take Action

Congrats! You've made it through the most time-consuming part of competitor research.
Now it's time to turn your observations into actionable insights for your business.
Here is the final set of questions to ask yourself as you analyze your data for each competitor:
• What are my competitor's strengths? 
• What are their weak spots? Where do I have the advantage?
• What are my weak spots? Where do they have the advantage?
• What opportunities in the market have I discovered? What opportunities have they discovered?
• Which of my competitor's strategies is working the best? Is it worth adopting those strategies?
• Which strategies are not working for them? Am I doing that?
• In what ways is this competitor a threat to my business?
Once you finish answering these questions, you'll have a solid idea of the strengths and weaknesses of each competitor. It will unveil how you can improve and better position your brand in the market.
Competitor Research Tools
Need a little extra help with your competitor research? Here are the best tools to outplay, outwit, and outlast your rivals.
Keysearch: One of the best and most affordable competitor keyword analysis tools. Quickly find the keywords your rivals are ranking for and organic search opportunities.
SEMRush: SemRush is an expensive tool, but it's worth every penny. It's a robust competitor research tool with everything you could possibly want to snoop on and keep track of what your competition is doing online.
Owletter: Not to be confused with an angry Howler letter, Owletter is a competitor analysis tool for email marketing. It captures, stores, and analyzes emails to help you understand what's working and what's not. You can get juicy details like their email schedule, trending topics, and spam reputation.
Sotrender: Sotrender is a tool that you can specifically use to analyze your competitors' social media profiles. Track their KPIs, including organic engagement, CPC and CPM results, as well as content performance. Use this knowledge to craft the most robust social media strategy for your business.
Ready, Steady, Start Sleuthing!
Competitor research isn't an easy or quick thing to do, but it plays a crucial part in your success. Without it, you might miss gaps in the market and opportunities to one-up your rivals.
But remember, it's not about copying and pasting what your competitor is doing. Your analysis is to help you understand your target audience, how you can better serve your customers, and find tactics to help your business stand out.
Once you've got your competitor research sorted, it's time to show up consistently on social media. With Plann, your all-in-one social media suite, you can strategically plan, create and schedule all of your social media content ahead of time. 
Ready to blow your competitors out of the water? Sign up for a 7-day free trial of Plann pro!