Instagram Reels are all the rage right now, with everyone from brands and businesses to creators  skyrocketing their presence with bite-sized clips. Just like all their other newer features, the platform supports Reels by providing higher organic visibility on your Feed and the Explore page. 
But, with millions of Reels being uploaded every hour, how can you ensure your Reel gets maximum exposure? A simple way to ensure people choose to engage with your Reels is by adding custom Instagram Reels covers. 
Here's how to create and upload  Instagram Reel covers that stand out against the crowd.
Why Use Reels Cover Photos?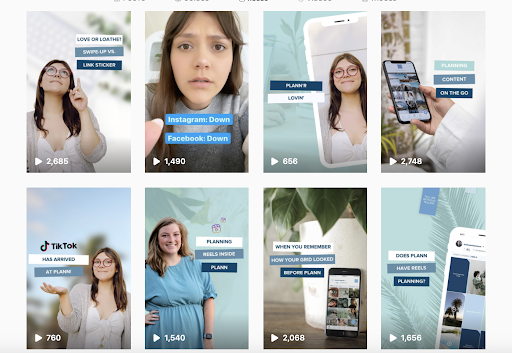 Reels cover photos can give viewers a sneak look into your Reels video without exposing everything in it, and this encourages them to click on your link. 
They also make your feed look neater and more uniform in appearance, which elevates your entire profile aesthetic. And, everyone who uses Instagram understands the importance of aesthetics, especially when it comes to visually hungry consumers. It also helps create brand recognition for consumers who are more likely to watch your Reels if they already liked previous ones.
Your Reels cover photo is similar to a YouTube thumbnail, as both influence whether or not followers will click your video. You may use a frame from the video you're uploading or a picture from your gallery as your cover photo on Instagram.
How to Add a Cover Photo to Instagram Reels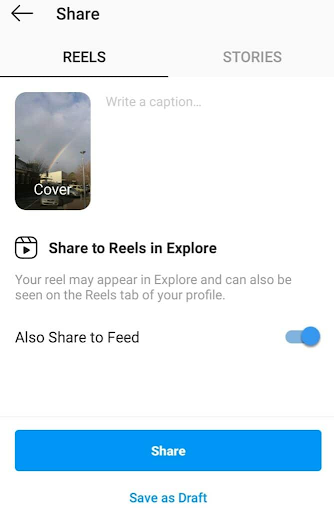 While you may already know how to post a Reel, you may have skipped the 'cover photo' part. When you post an Instagram Reel to your feed, the platform will automatically pick a thumbnail — but that may not be the best visual fit for your Instagram appearance. You can work around this by adding a cover image to your Reels. Here's how to do it:
Step 1: After you create an Instagram Reel and select the 'Share' option, you'll be asked to 'Crop Profile Image' on the 'Reel Preview Page.' 
Step 2: You can either select a frame of your Reel by scrubbing through your video and stopping at the frame you want or you can add a custom cover photo by choosing the 'Add From Camera Roll' option. 
Step 3: Once you've selected the image you want as your cover photo, you need to align it to make sure it fits perfectly in your profile grid. 
How To Change An Existing  Instagram Reels Cover Photo 
Want to go back and make your previous Reels look more consistent?
You can now edit existing Instagram Reels cover photos thanks to a recent Instagram update. This is useful for updating older Reels with a new visual identity or simply for making your Instagram aesthetic more consistent. Here's how you edit your cover photo: 
Step 1: Open the published Reel that you want to edit by visiting the 'Reels' tab from your profile.
Step 2: Select the three dots located on the right side of the screen and click on the 'Edit' option. 
Step 3: Select the 'Cover' option. Here, you'll get the option to either add a new cover image from the video or upload a custom image from your phone's gallery. 
Why Custom Reel Cover Images Are Worth The Effort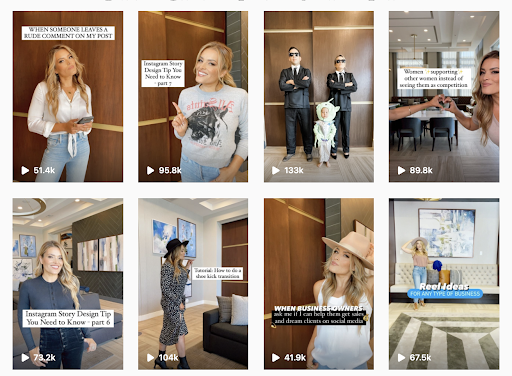 When it comes to cover photos, the most common dilemma that creators face is choosing a custom image or a still frame from the Reel. Sure, choosing a still frame is easier and more straightforward, but here's why custom cover images are typically more effective.
It Looks More On Brand
The purpose of a cover photo is to increase engagement and ensure your Instagram profile looks aligned. If you choose to use a still frame from your Reel, you won't be able to customize the image. For example, you can't add new text or colors to make sure it matches the other images on your profile. On the other hand, you can create a custom cover photo to match your profile aesthetics to the T. 
It's Higher Quality 
Creating a custom cover image for your Reel will often be of a higher quality in comparison to a still frame, which can sometimes look blurry or awkward. This means you instantly look more professional and credible.
How To Create a Custom Reel Cover Photo

The good news is, you don't need to be a professional designer to create beautiful-eye catching Reels — thanks to the plethora of free tools and apps available online.
For example, It's really easy to create a custom cover image using Instagram Reel cover templates on Canva. To learn how to create a custom cover image, check out our guide. The most important thing to remember is that the visual on your graphic must fit within the center area of your Reel height in order to appear correctly in both your feed and the Explore page. So, using a Reels cover photo template will make sure you always have the right dimensions. 
You can even create multiple custom images at one time and store them in the collection folder on your Plann account. This will allow you to instantly upload a Reel after you finish shooting or you can schedule a Reel with a custom cover photo by accessing the images you previously stored. 
Need some help? To plan, preview, schedule and auto-post Instagram Reels with engaging and high-quality custom cover photos, sign up for Plann today!